## Achievement-1 "my introduce to steemit" by @harshith2255
INTRODUCTION
Hi everyone this is Harshith I am from India, I am new to the platform and looking forward to making good connections over here.
I am a die-hard football fan.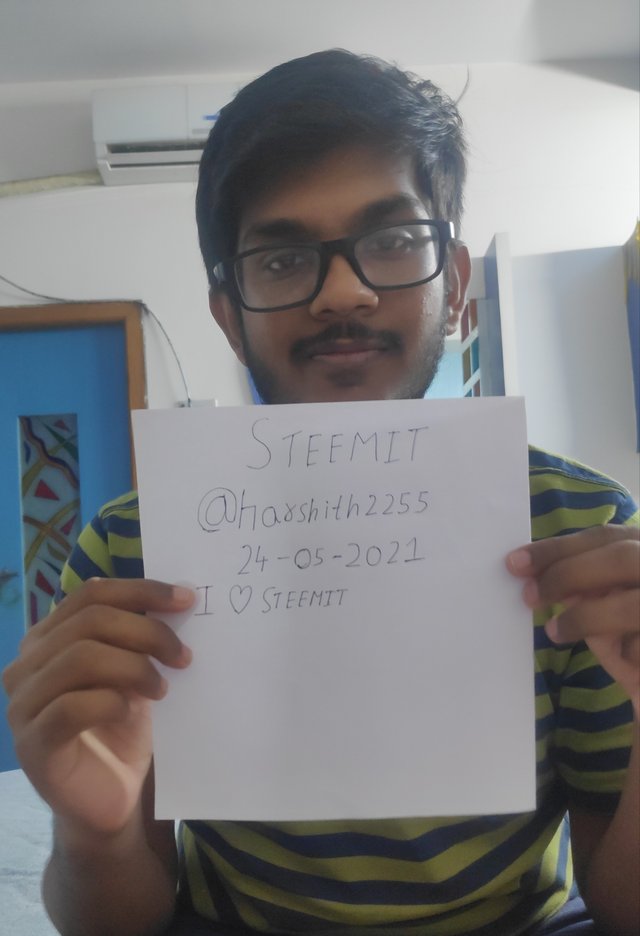 WHAT I DO
Mostly I have online classes, So I mostly watch Tv shows with whatever time I have left to kill. I work as a freelance video editor in my free time, Here's the link to my profile .
I AM LOOKING FORWARD TO...
I want to have a great time on this platform. I always wanted to write a blog but due to all the technicality of the hosting services and other maintenance work which is required to survive, I did not have a chance to start.
I am very interested in web development and want to learn as much as I can.
ONE LAST THING
You can comment on my post If you wanna know something or need help with something. Looking forward to being a part of this wonderful community.