ACHIEVEMENT TWO: BASIC SECURITY ON STEEM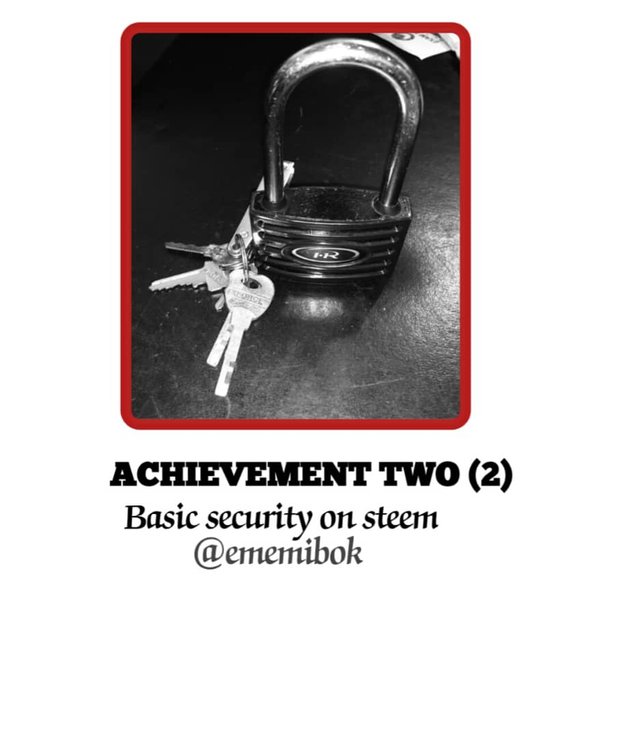 Cheerful greetings adorable people of steemit
I am so excited to be part of this Blockchain-based blogging and social media website. I am also so much excited about the verification of my achievement one (1) task. I also want to use this medium to acknowledge everyone that upvoted and commented on my post, Thank you.
WHAT IS SECURITY?
Security is a strategic approach that is taken by an individual or a corporation to shield its physical or virtual property or personal data, record or confidential account, etc.
Question 1
Have you retrieved all your keys on Steemit?
Answer
Yes, I have accomplished that by following the requisite and right process.
QUESTION 2
Do you know each of these keys and their functions?
Answer
Yes, I have snatched and dedicated time to learn and understanding all the keys assignment and their limitations and how to navigate them skillfully and successfully.
STEEM KEYS AND THEIR FUNCTIONS:
Master password: This is one of the most superior passwords in the platform because it is the key I used to generate my account and keys for account accessibility. It is also known as the owner key as it can also be used to reset all other keys.
Posting key: This is the key I use to have access to my account whenever I want to carry out communal measures such as voting, posting, and commenting on posts.
Memo key: Currently, this key is not functioning but is used to decrypt private transfer memos.
Active key: The function of this key is basically for wallet-related activities such as transferring tokens or powering steem up or down.
Question 3
How do you plan to keep your master password?
Answer
In order to safe keep my steem keys for a longer period of time to prevent the risk of losing my account. I have taken some bold and intelligent steps to keep hold of them. They're as followings: I have uploaded the PDF file sent to me by steemit to my google drive and have also saved them across all my devices (and phones and laptop), I have also written down all my keys on my personal booklet for more backup. I have even gone to the extent of printing it into a hard copy and have kept it in a safe place.
Question 4
Do you know how to transfer your steem token to another steem user account?
Answer
Yes, here are the steps below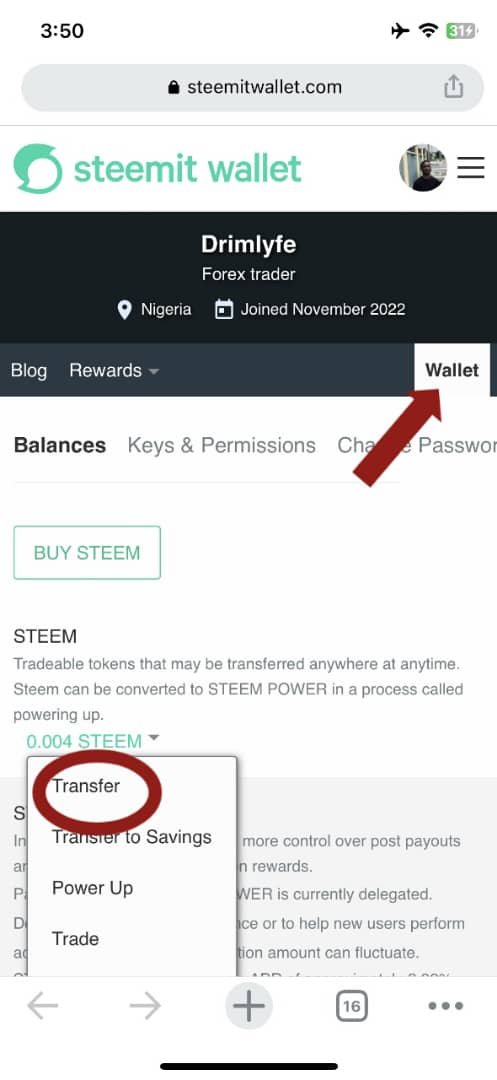 First I go to my wallet at the top right corner of my screen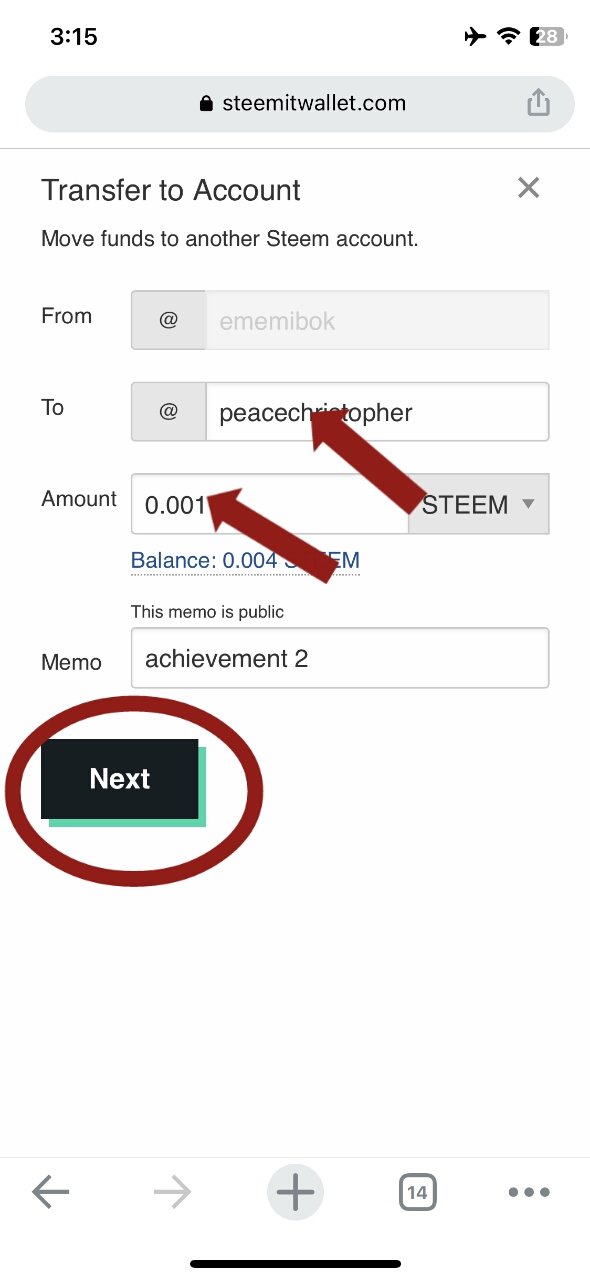 Then I insert the beneficiaries steemit username and the amount of steem I want to relinquish and then click the next button.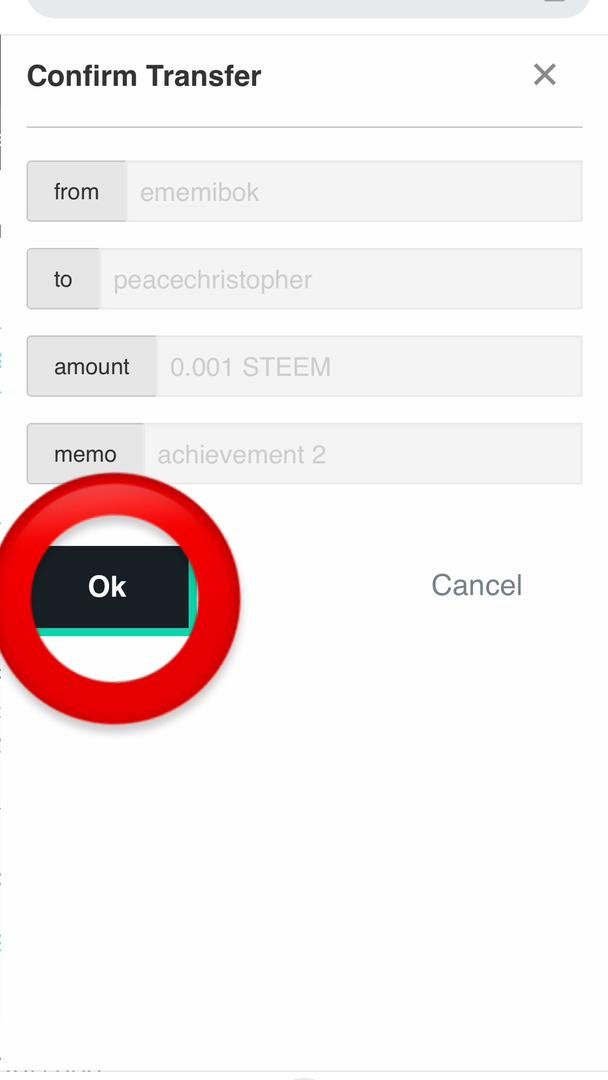 After that, I will confirm the information I have installed and then click the next button to proceed.
Question 5
Do you know how to power up your steem?
Answer
Yes, here are the steps below.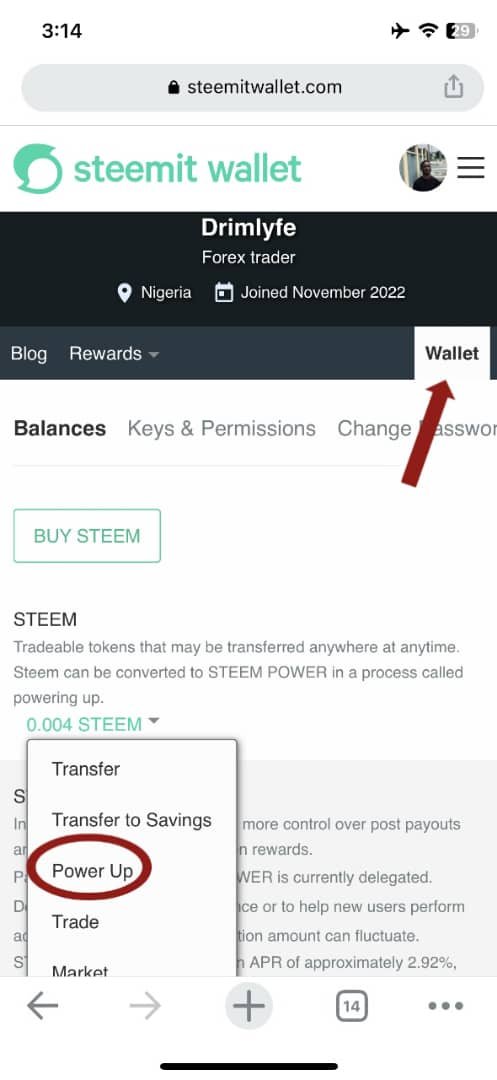 First, i head straight to my wallet at the top right corner of my screen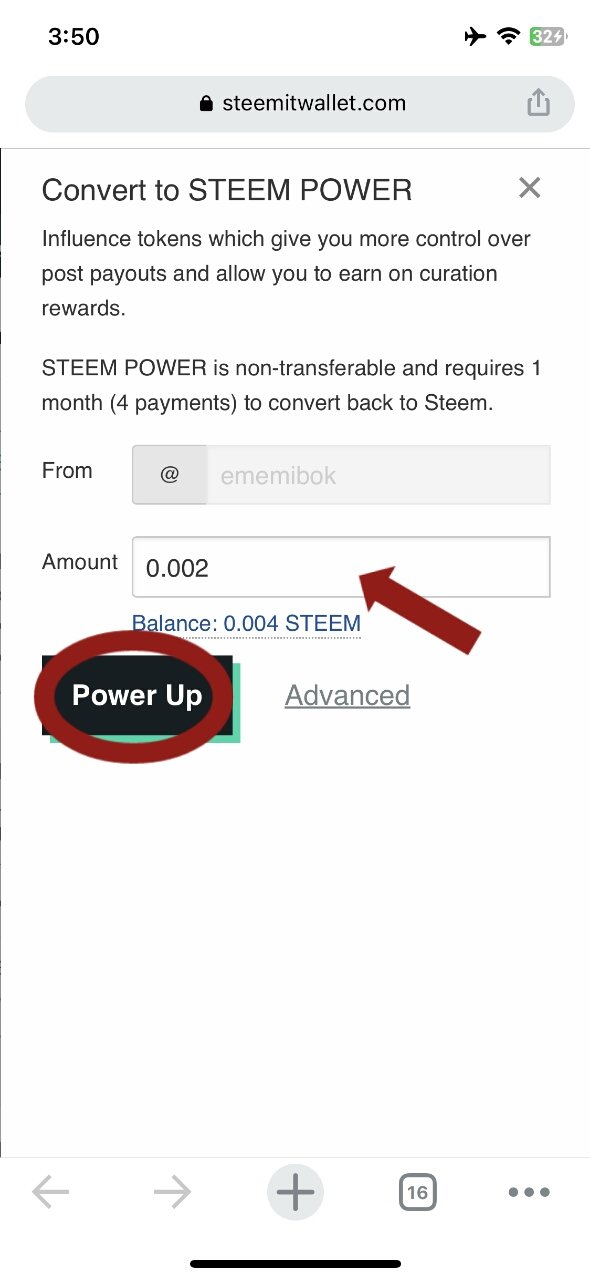 Then I input the quantity of steem i want to power up and click the power-up button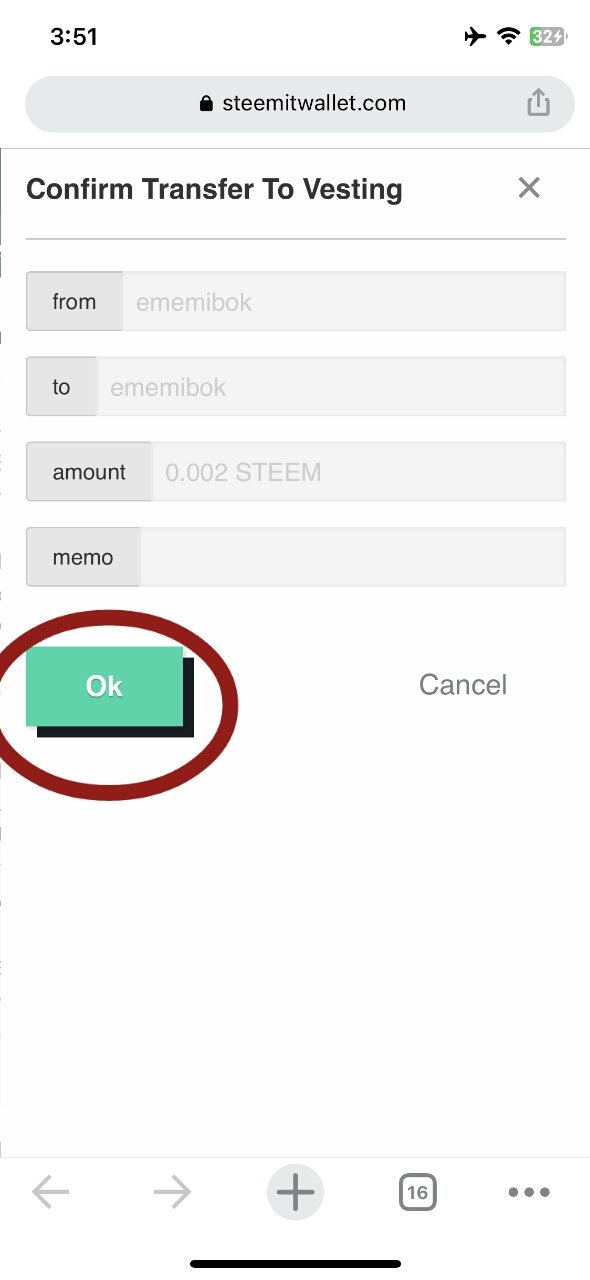 Then I click the OK button to power up.