Achievement 2: Basic Security on Steemit
My Name is Oriel Loh known on Steemit as drumblac.
So am going to be sharing my understanding of basic Steem Security in rather an usual way😅. But however it is fun! Grab a pop corn and watch a movie!!
"In a world called Steemit full of great wealth and power! security and privacy seems to be an utmost essence! It is codes for gain, keys for doors. Everyone having a unique Identity. But yet due to the value of each man's life and wealth the seems to be a key for every door and for every activity you carry out.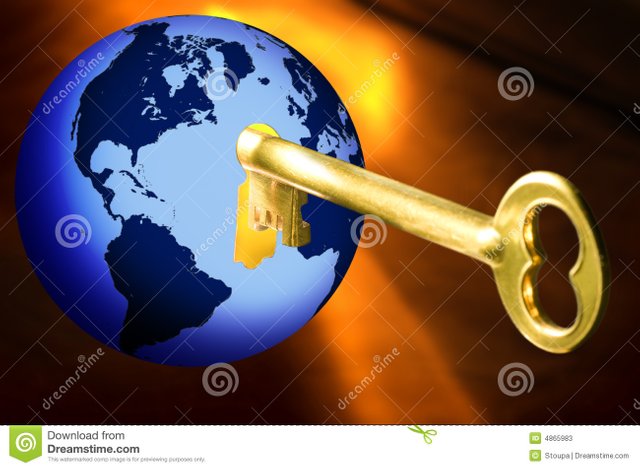 Source:: https://www.google.com/url?sa=t&source=web&rct=j&url=https://www.dreamstime.com/stock-photos-key-to-world-image4865983&ved=2ahUKEwjrl9yf0JLwAhVK_rsIHUxaCmkQFjAAegQIBRAC&usg=AOvVaw2k3nAUrjHA4v2na9fYkxRY
RETRIEVED ALL YOUR KEYS
Soon I found myself in this world and I was given a house(my account) to stay there. Then keys to every single room and for every activity where given to me! And I was caution to preserve and protect this keys with my life because in every room in my house lied great treasure.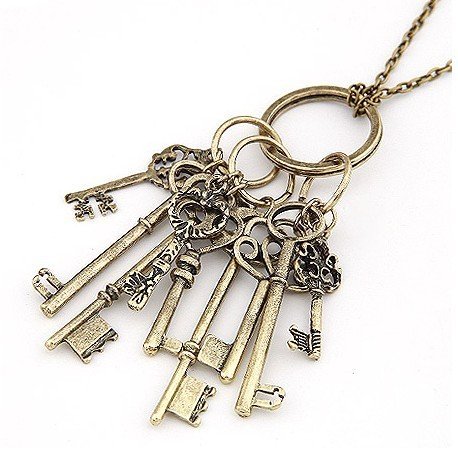 Source::
https://m.aliexpress.com/item/1383850565.html?trace=wwwdetail2mobilesitedetail
KEYS THEIR FUNCTIONS AND RESTRICTIONS
A series of keys where given to me
PRIVATE POSTING KEY
I was given this key to open doors in this world and carry out certain activities! I could literally open my house(account) with this key, also it enabled me to be able to share my activities with my neighbours in this world (post) to discuss with my neighbours(commenting) and also approve of their work too(voting)

PRIVATE MEMO KEY
This key helped me to encrypt and decrypt memos when doing transactions (transferring funds) with people in this world. In order to encrypt a memo, the pound sign (#) was used before it. I don't know why!

PRIVATE ACTIVE KEY
This particular key proved to be very essential and therefore was used for all non trivial and sensitive tasks such as transferring funds, power up/down transactions, converting Steem Dollars (the currency of that world) to other currencies, voting for witnesses, updating profile details and avatar, and placing a market order.

THE OWNERS KEY
This key was the most valuable of all. I was caution by some highly esteemed elders of that community (who by virture of patience and consistency had obtained the promise and luxuries of that world) to preserve this key with all my stength and they said it was only meant to be used when necessary. It was the most powerful key because it served as a form to build and change any key of any room in my house (my account), including the owner key. so I taught it wise to preserve copies of it in my former world so that I never loose it.
PRESERVING MY MASTER PASSWORD
The master password was used to form all keys to every room in my house including the owner key. If someone where to have access to my master password, they could steal my house and all of the treasure(tokens) in it
So I was compelled to send a copy of this password to a planet out of that universe(offline). I also wrote down this password in my special diary and in the tablets of my heart to make sure I never forget it.
TRANSFERRING TOKENS FROM MY ACCOUNT TO ANOTHER USERS ACCOUNT
Staying is Steemit entailled one had to learn how to carry out some essential activities such as transferring treasure(token) from my house(account) to a neighbours house(account).
which I learned in some few steps shown below.
First every house contain room called wallet which held treasure for every house. So for me to transfer tokens from my house to another I had to open the Wallet room as seen below.
After that I clicked on the down arrow drop box beside the STEEM button.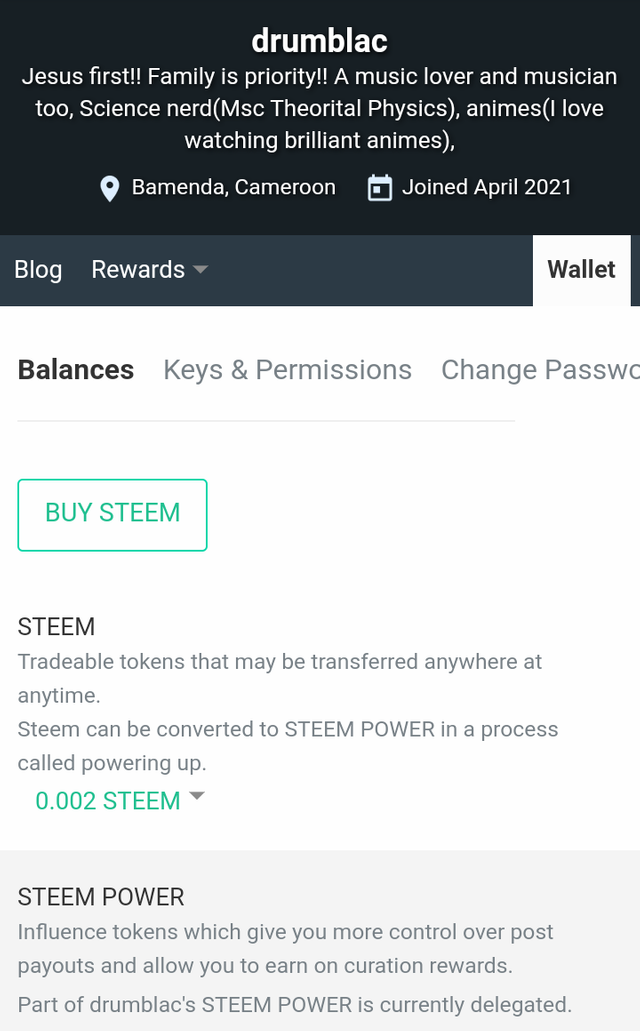 After that we can go ahead to click Transfer!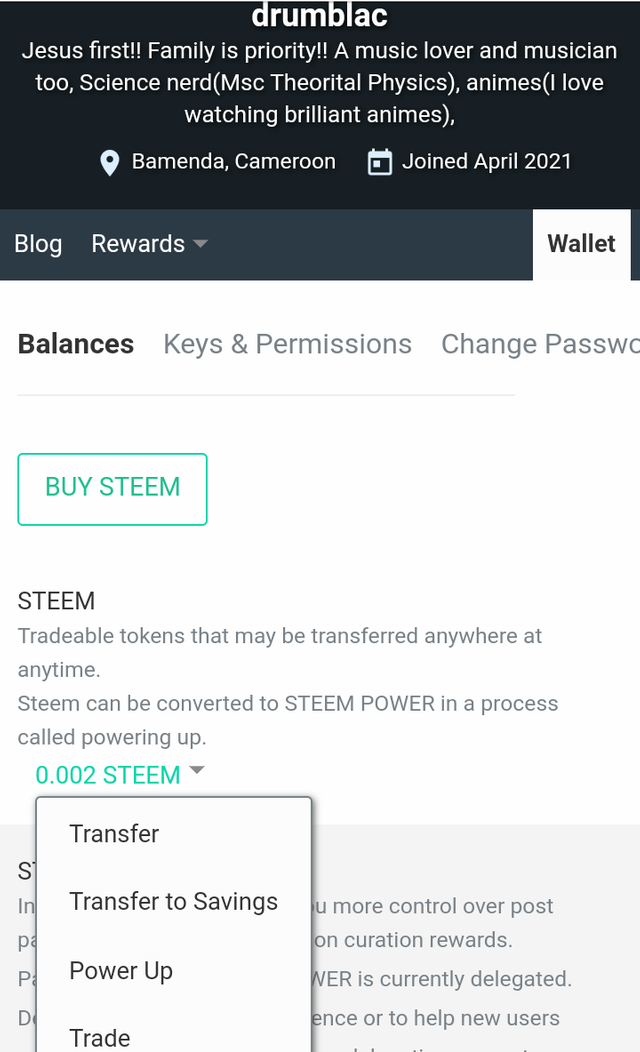 from there go onward we enter the address we want to send it too and also enter the amount we want to transfer that is pretty much it!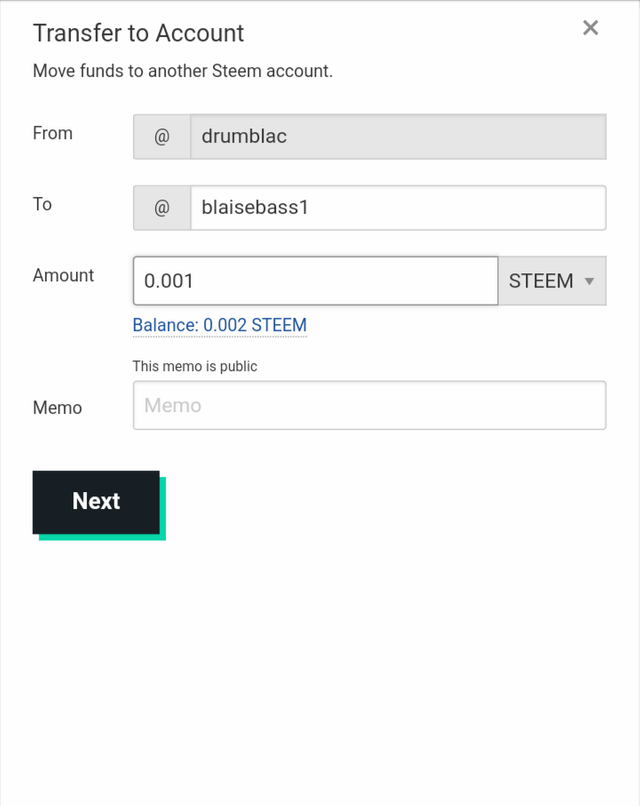 (I just want to give a shout out to @blaisebass1 for the helpful guidances)
POWERING UP STEEM
This was another important activity one was required to know. So I had to learn it too! It is pretty much done in the following steems;
Still from the green highlighted section
we open the drop box there and we select POWER UP and another room opens up. I later came to understood that having a high steem power gave me the ability to approve of someone work (vote a post) and it would get rewarded highly. In my wallet where steem was, I had to clicked on it and selected power up to convert my steem to steem power. Then I Enter the amount of steem by clicking balance. If I wanted to convert all the available steem to steem power, I would have been expected to click power up!!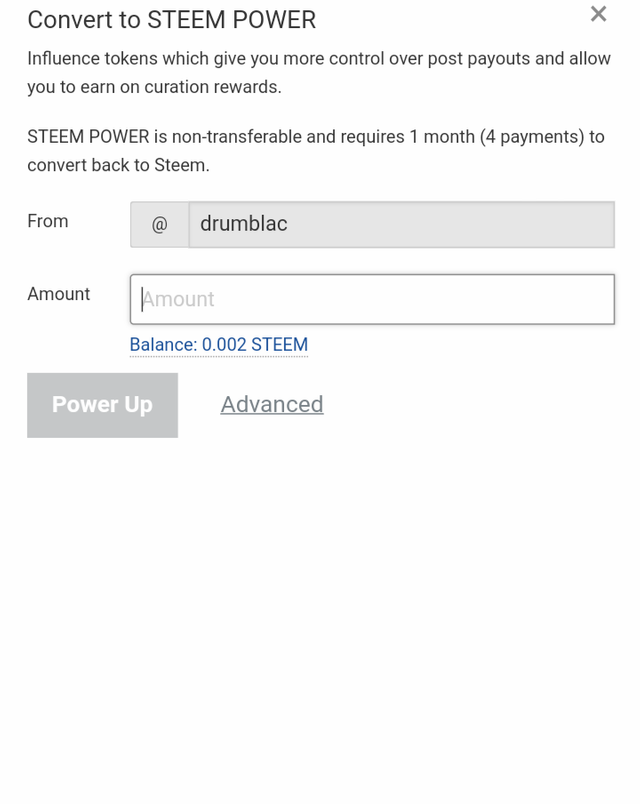 So that's probably the end of my movie. I just hope I didn't go overboard with it😅. Sorry @cryptokannon you asked us to be creative so I figured out you probably meant something like this🤷🏻😄.
I hope you enjoyed it!!
Thanks for stopping by to read✌
@steemcurator01 @steemcurator02 @steemcurator03 @steemcurator04
@booming01
@booming02
@cryptokannon
@saxopedia
@blaisebass1
@masango
@njiatanga
@fombae
@trafalgar