30 SP Delegation for Newcomers Open for Application📢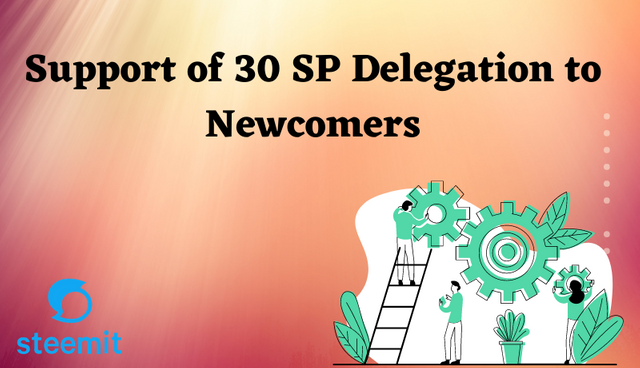 Hello Newcomers of Steemit!
We have good news, we now open the 30 SP delegation support to any Newcomers that have completed their Achievement 1 and having the title of "Achievement 1 verified" at Newcomers Community. Only Newcomers from the Month of May 2021 to present and have less than 30 SP are eligible to apply.
We will un-delegate/take back the 30SP delegation support once you have 30 SP on your own and we will be giving the period of 3 weeks maximum for this.(I will be checking this weekly)
Please write in this post comment " I would like to apply for 30 SP delegation support" and we will delegate 30SP as soon as possible while supplies(5000SP) lasts, provided that you have met all the requirements to receive the support as we mentioned earlier.
For now, we have about 5000SP available for delegation as we have received support delegation of 10000SP from @steem.history for Steem Greeters project. 5000SP will be used for Newcomers Achievement Program graduates and another 5000 SP for 30SP delegation support, in addition to incoming SP support from @steemitnursery account.
Steem Greeters Team.