Achievement 2: Basic Security on Steemit by @chidiebere1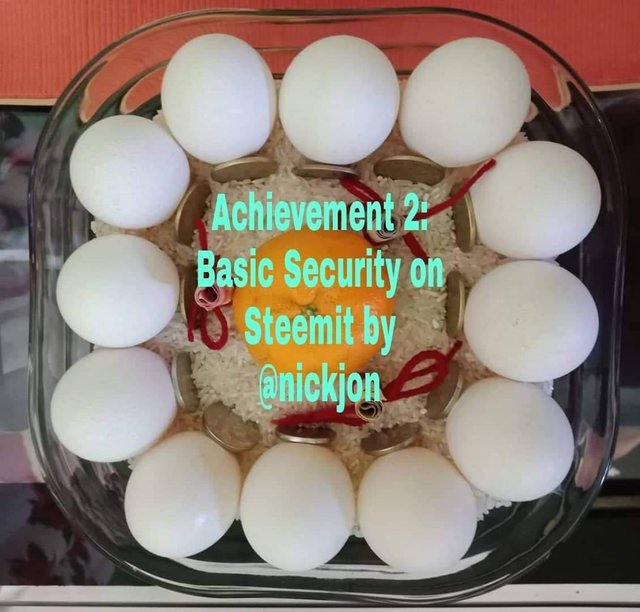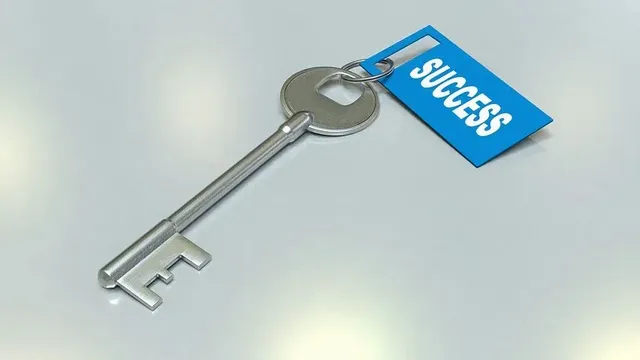 Greetings of Peace and Prosperity
Steemit prioritizes security. Security of our account must be taken into optimum consideration. To be successful in the community we need to know the the functions of the different keys. Knowing this functions ensures success and security in the dynamic platform. Though there are still a lot of things to be known in the platform but I'm lucky enough that there are fellow steemians who are willing to share there knowledge. At this stage, I still have a lot of things to learn in terms of its usability but with the support of the community I have somehow learn important features of the platform especially the security keys. Thus, I'm fortunate and thankful to the following people who inspire and relentlessly support us to achieve our common goal.
IMG_20210310_130325.jpg
Based from my personal experienced, there a lot of questions that i need to ponder. For now, I will focus on the main aspect of this post. I will try to accumulate my readings and answer the following questions.
Have you retrieved all your keys on steemit?
Answer : Yes, I was able to retrieved all my keys on steemit however it takes me about one month because the laptop where I saved my password needed to be repaired. At first I thought i only have a slim chance of retrieving it because the technician told me that my laptop needed to be replaced, luckily he was able to fix my laptop. Now, i have learned that I also need to save my password in my google drive and other devices. This time i also printed a copy of my password for safekeeping purposes. Lastly, i have learned to used the cloud so its tightly lock and protected.
Do you know each of these key functions and restrictions?
Answer : Yes, I have made a lot of research about it. The posting key serve as most usable key and the safest key to protect your account from different phishing activities. If you want to post, vote and comment then you can used the posting key. The Active key is the precious key because you don't want to lost your money, this will be used for money/currency transfer. The Owner Key, is most crucial and vital key that you need to protect. The third key that can change, make or break your account so take an extraordinary precautionary measure to protect it at all cause. Finally, the Memo Key is used mainly for reading and creating memos. Some may say that this is a useless key but for me it has its own purpose.
How do you plan to keep your master password?
I have learned from my past mistake, this time i have save the file to the cloud, I'm very much confident that it will not be hack. If ever there will ve technical problems, i have a printed copy of it.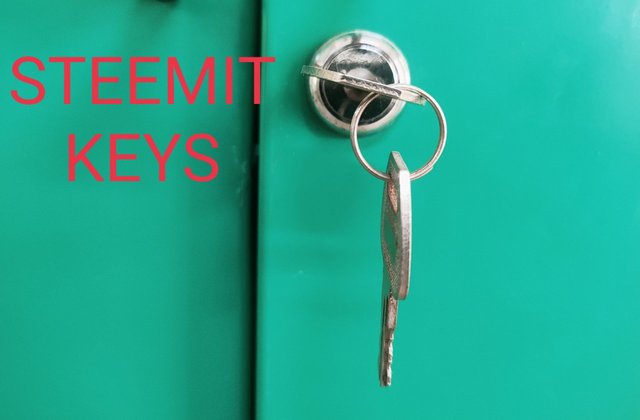 Do you know how to transfer your steem token to another steem user account?
Answer : Yes, on my part i need to transfer it to one of the person whom I trust because she knows and constantly monitored the cryptocurrency world. With the transfer, what i did first was to login with my active key for transferring, then go to my steem in my wallet and click the drop down . Click on transfer which direct to the table and chose transfer then type in the name of the account you are transferring to, just make sure you have written the correct username and type in the amount that you want to transfer.
Do you know how to power up your STEEM?
Answer : Yes , it's not very complex to power up. First you need to login go directly to wallet then chose on the drop down beside your steem in your wallet, choose power up, and then type the amount you want to power up, and click OK.
key-2114334__480.webp
@pixabay.com
Success is not final; failure is not fatal: It is the courage to continue that counts.
To show my appreciation, I would like to extend my huge thanks to all the people behind this community especially to @cryptokannon, @booming01, @steemcurator01, @steemcurator02, @steemcurator03, @steemcurator05, @steemcurator08 for their full support!
Keep on believing! Everything is possible.
Sincerely
@chidiebere1
#achievement2, #steem, #newcomers, #steemexclusive, #steemcrurator01