Achievement 5 Task 1| @aj0fficial| Review Steemworld.org
Hello Steemians.
Having successfully completed my achievement task one to four, I am here to make the first task for my achievement five. For this task we will be delving into steemworld.org. This is a site that is closely connected to steemit.com. It is very useful in providing important information about a person's steemit account. It is also very useful for managing a person's steemit account.
Firstly I opened the website, i.e steemworld.org in a separate tab with my chrome browser, then I logged in using my username and private posting key.
To check my reward summary, I clicked the dashboard, which led me to a new page where I scrolled up and I saw a button, stats which I clicked. Which then showed me my rewards summary for all time, 30 days and 7 days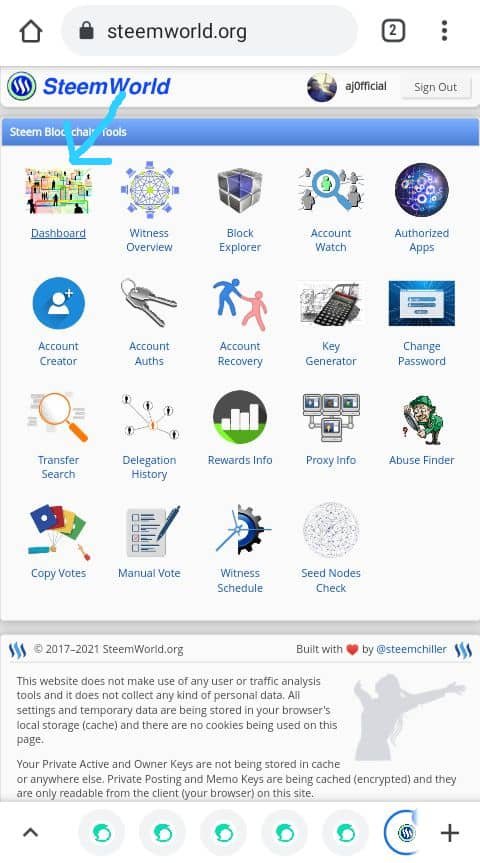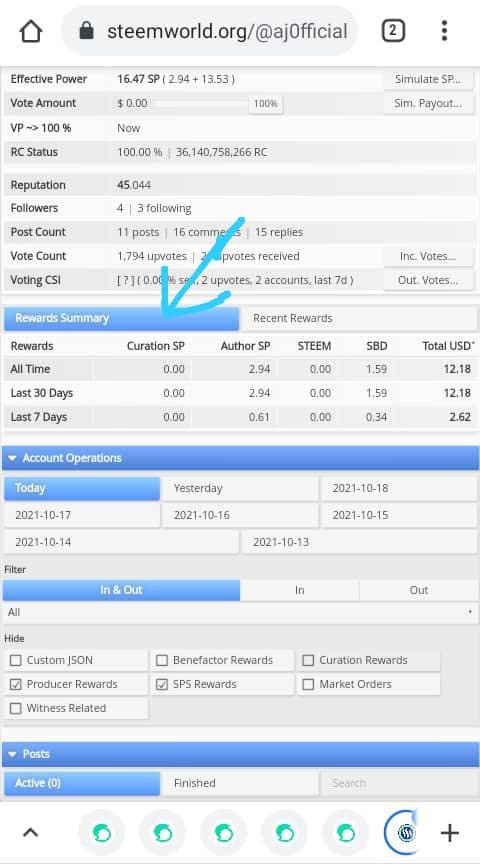 Delegations
Delegation means to tranfer of SP between two people. There are two types of delegation, outgoing and incoming.
Outgoing Delegation: This is when you give someone else steem power.
Incoming Delegation: This is when delegations are shared with you by other steemit members.
To delegate we go to the delegation button that is on the same area as stats and click it. When it collapses it's tab, click the delegate button and select the person you which to delegate the SP to then put the amount of SP.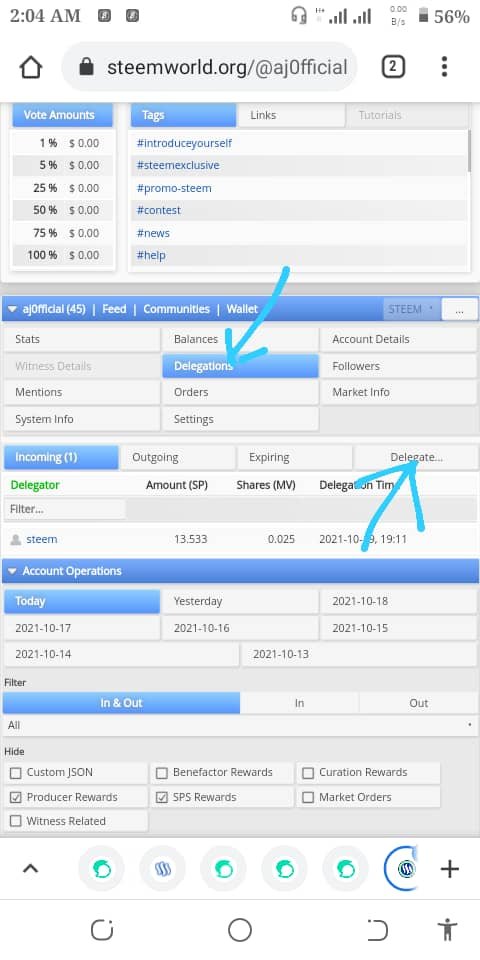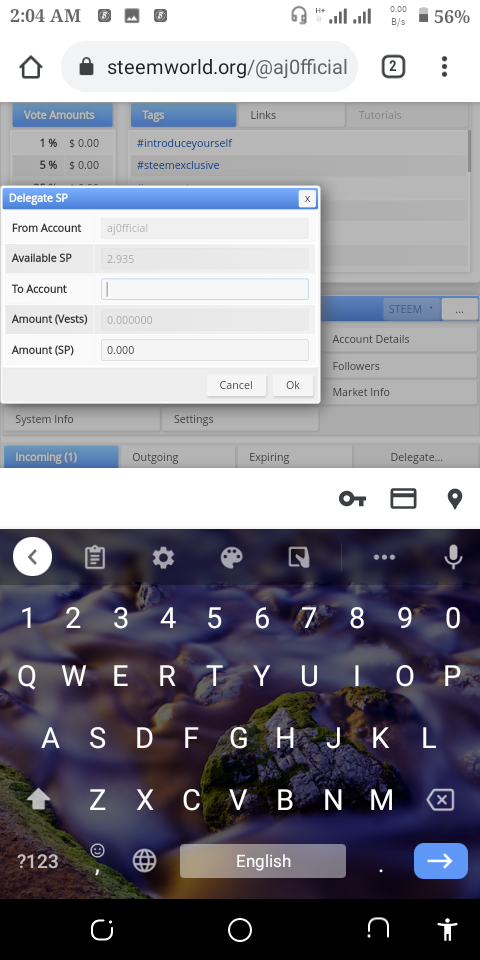 Checking incoming and outgoing votes
You can check incoming and outgoing votes by going to stats and then moving to vote count, from there you will see inc votes and out votes. These are used to check incoming and outgoing respectively.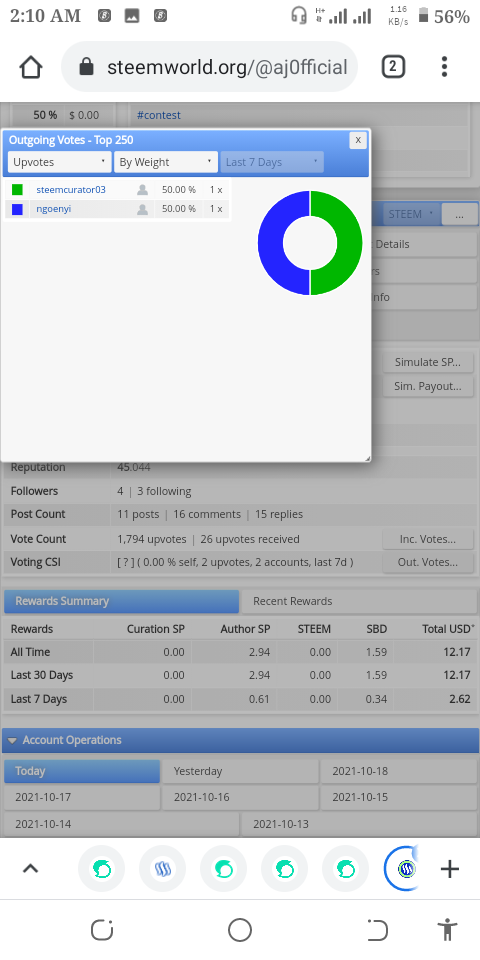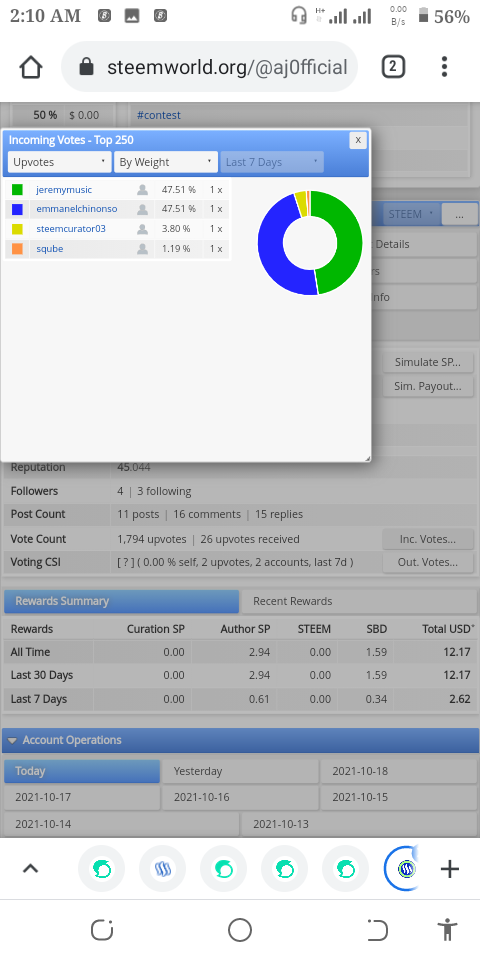 To check account operations we go to the account operations tab and select the time frame desired. From here we can see the votes and comments for the posts made.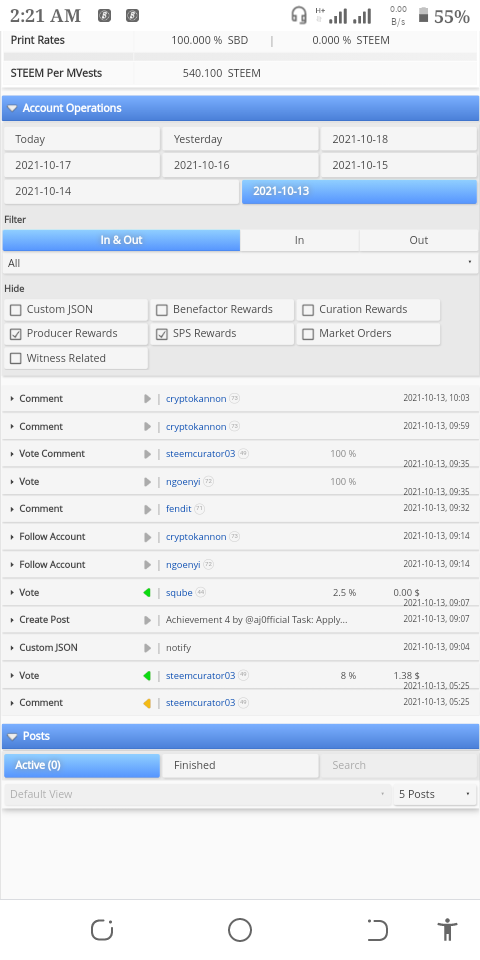 Author Rewards means the reward given to the person that writes the post or blogs. It is the reward for what you post.
Curation rewards means the reward given to the author by someone to support.
Beneficiary Rewards means that when you give some of the reward for your post to others, for example when you post, you have to set up an account first to which you have to give some of your reward This is called beneficiary reward.
To check upvote value and at different voting weight we refer to the circle at the topmost left-hand side of the screen after clicking dashboard. From mine we can see my vote ranges in price from 1 to 100% to 0.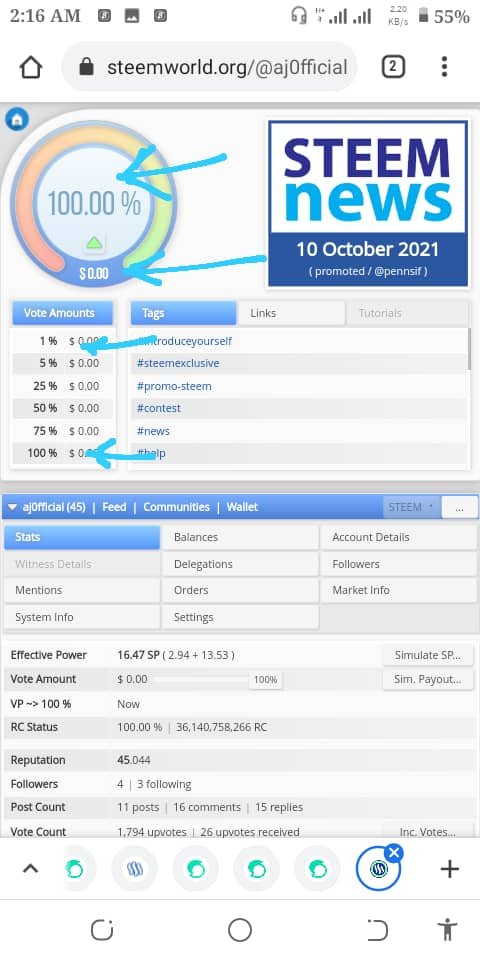 I hope I have been able to atleast expose us to a little of what steemworld.org can help us accomplish.
Thanks for your time and attention.