Achievement 1: my introduction post to steemit by @agbola-tobi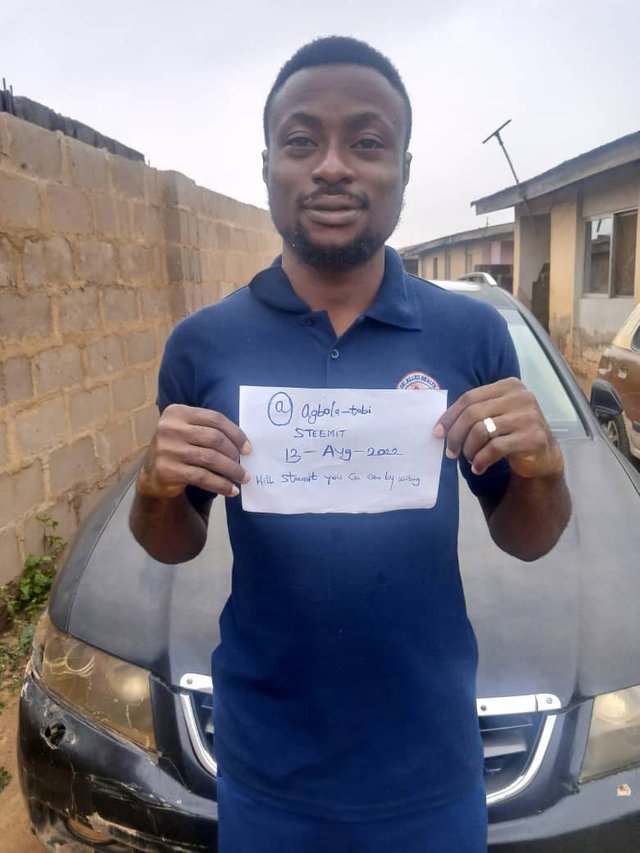 Am agbola Tobi Benjamin, i am from osun state in Nigeria, animal scientist, a dog breeder, and a theologian.
I hold a higher national diploma in animal health technologist and a national diploma in animal health and production technology from federal college of animal health and production technology Moor plantation Ibadan Oyo state Nigeria.
As an animal health technologist I have always been engaging in private practice that have really given me different ideas of how people handle their pets, in which I will still have the opportunity of writing on how best you can create a conducive environment that can improve the health of your pets.
I have worked with some veterinary hospital like Anno veterinary hospital, mokola veterinary hospital in Ibadan Oyo state Nigeria as a vet nurse; I love pets, and the health of animals is so important to me, I am compassionate, I care so much about others and I hate cheating.
I love playing football, watching movies and love to listen to edifying songs, I can be very funny in my conversation with people but I don't joke with serious issues and I don't give up easily on matters and that has really helped me to be a problem solver.
I have passion for reading and creative writing, I love playing football games and I love discussing football.
My watch word is found in the scripture that says "godliness with contentment is a great gain" I am hardworking and I believe in team work to achieve a common goal.
Conclusively, I want to commend, honor and thank the pioneer of this creative platform.
Thanks to @obasuyi-stephen and @msquaretk for introducing me to this great opportunity