RECORDING: Curation Corner -- Let's Talk the Soft Fork -- Community Discussion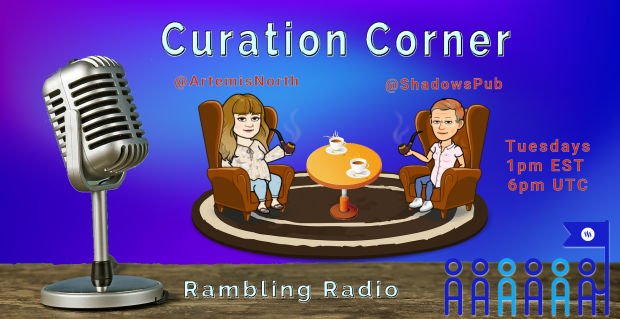 We had a very lively discussion both between members of the panel and with the community. It was spirited but not a contentious two hours.
Here is the recording of the complete discussion:
The SHADE
Congratulations to @pundito and @whatsup on winning 25 SHADE each.
BACKGROUND:
The Soft Fork 22.2
This big news this week is the Soft Fork. This is a reversible fork using code which was coded into the chain software during HF14. I heard that HF14 dates back to August 2016. It's been sitting there all this time and the Witnesses decided to trigger it.
The code freezes the Steemit Inc stake now owned by @justinsunsteemit.
All that happened Sunday afternoon
Justin Sun Responded Quickly
@justinsunsteemit responded within hours with an open letter to the Steem Community inviting the top 50 Witnesses to take part in a Townhall with him to discuss issues and the future of Steem.
Details TBD.

Want to know when shows are on in The Ramble? Sign up here