THE BOOK I AM READING (week #3): CONTEST.
Hello Steemians. Hope you are well.
I am currently reading a book titled Crushing It by Gary Vaynerchuk. This book is amazing and I would recommend it for any entrepreneur and digital or content creator. If you do not fall in that category it can still be helpful because it talks about principles that can be used in other areas of life.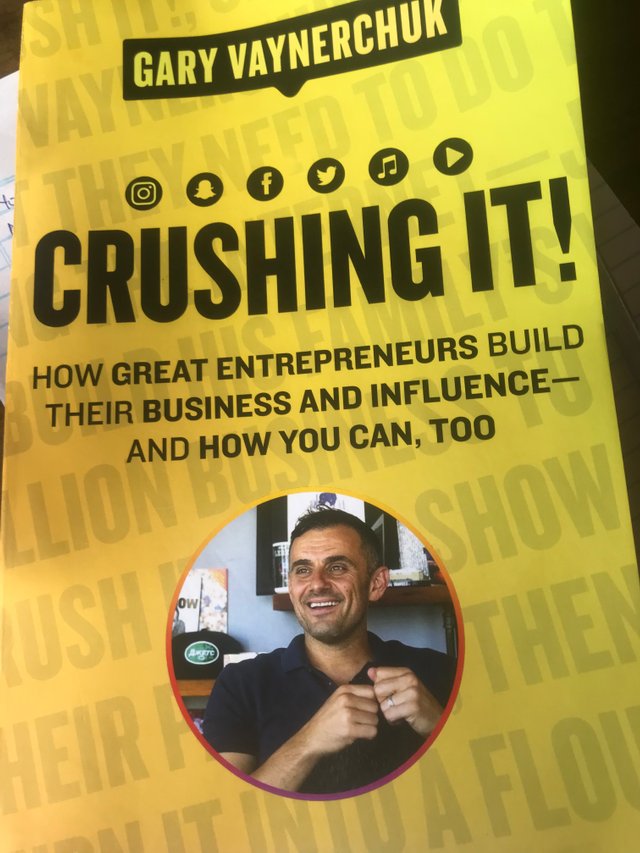 The book starts off the book with Gary telling his story of how turned his $4 million family business into a $60 million business through use of social media. I know people most especially the older generation think that social media is bad because they feel it causes people to spend a lot of time on their phones and exposes them to way too much inappropriate information.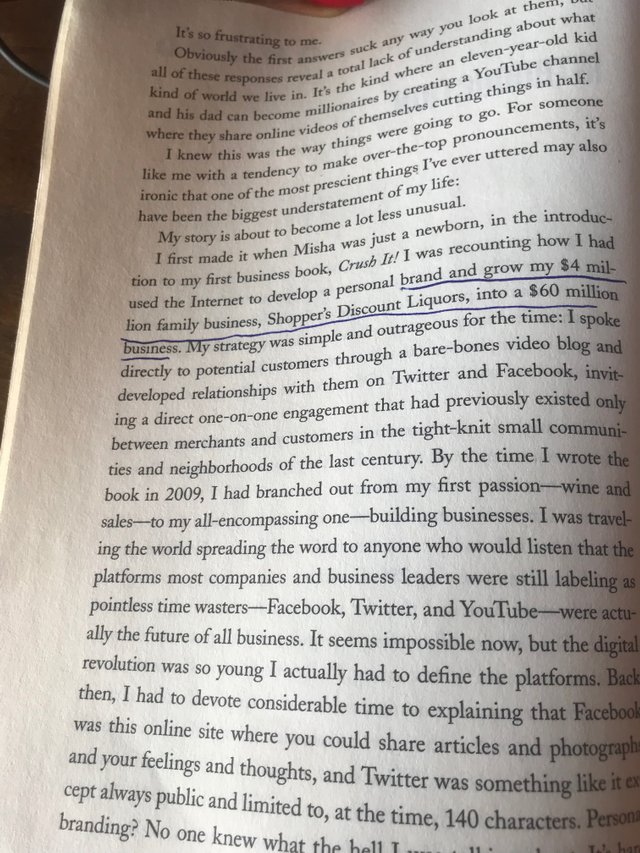 However in this book, Gary expresses how one can use social media to their advantage. To succeed on social media, Gary expresses that one has to create a brand that aligns with their values and the various things they stand for. This causes one to post responsibly because everything you post has to in one way or another build that brand.
Gary also mentions that one way to succeed with the use of social media, is to be vulnerable. People have the tendency to post the good moments only however, people want content that is relatable, they need to see some of the bad days to. Honesty is very key.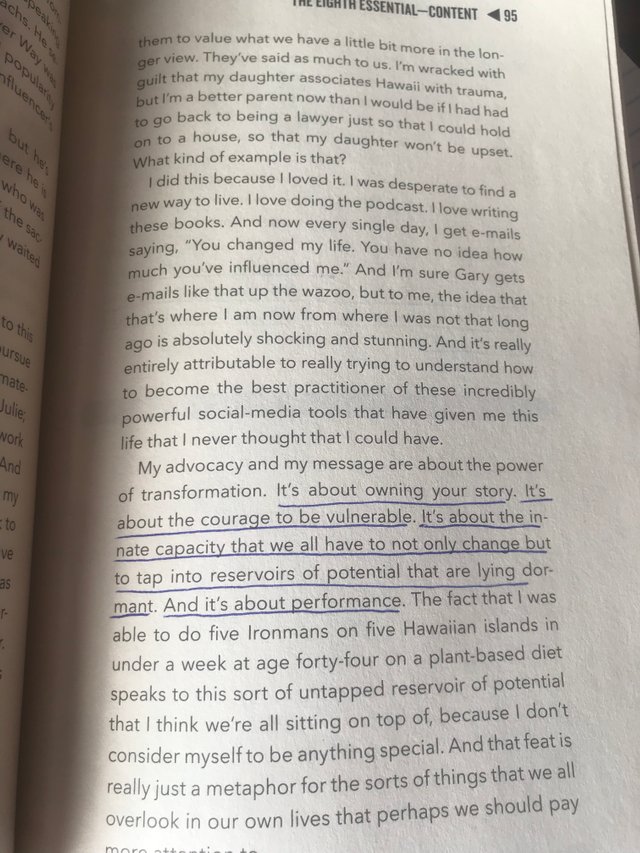 The issue of relatability is so important because people need to feel represented. In the makeup industry, there wasn't enough diversity and various content creators kept on speaking up and various brands have now made it a must to invest in makeup of colors for all people.
The book talks about the old age grand principles of consistency and hard work. He mentions that some people want to make it overnight, which has been possible with some creators however, some effort, creativity, time has to be invested consistently overtime till one reaches their goal of being a respected content creator.
He says that people have to make sure they are adventurous in the sense that they build their brands on various platforms and make sure they are putting out unique content that suits each platform and not just putting out the same content everywhere.
Truthfully, I have just started the book and I have gotten so many nuggets and I would truly recommend it for anyone seeking to have a career that is social media based or a business with a social media presence.
I invite @iraguha and @kyara2 to participate.
Thank you for reading.❤️❤️