The World of XPILAR - B&W PHOTOGRAPHY AND ART CONTEST WEEK #064
Here's my entry this week into the B&W PHOTOGRAPHY AND ART CONTEST hosted by @axeman.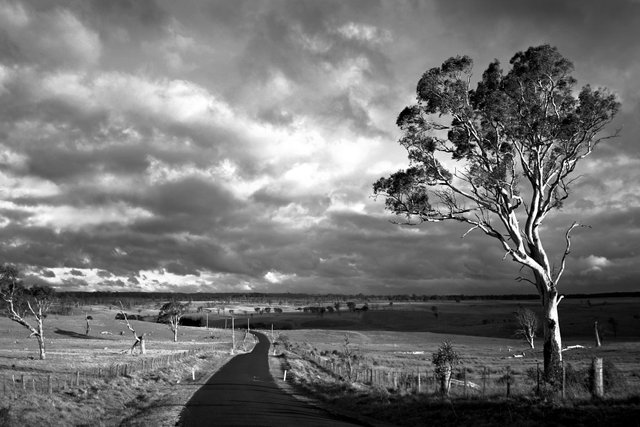 The wide open roads, the dry barren land and the gums trying to survive the drought in Australia.
This photo was taken on a family road trip through the country area of Western Queensland. As we came over the ridge, we were presented with this wonderful view. The clouds were glowing with texture, the gum tree was highlighted by the sun, the bitumen road was rough and newly laid making it dark and leading your eye into the disance. And the land... it was dry and mostly barren. A classic Aussie country landscape.