Steem Plants Contest Week #12 || A Summer Night Of BLOOMING Lovely Cactus
Hi Steem BRU!
Hello Steemit! Hello Plant Titas and Plant Titos! It's really been a while. How have you been? This is on
@knopka145
's announcement of the contest on Steem Plants which is now on its 12th week.
---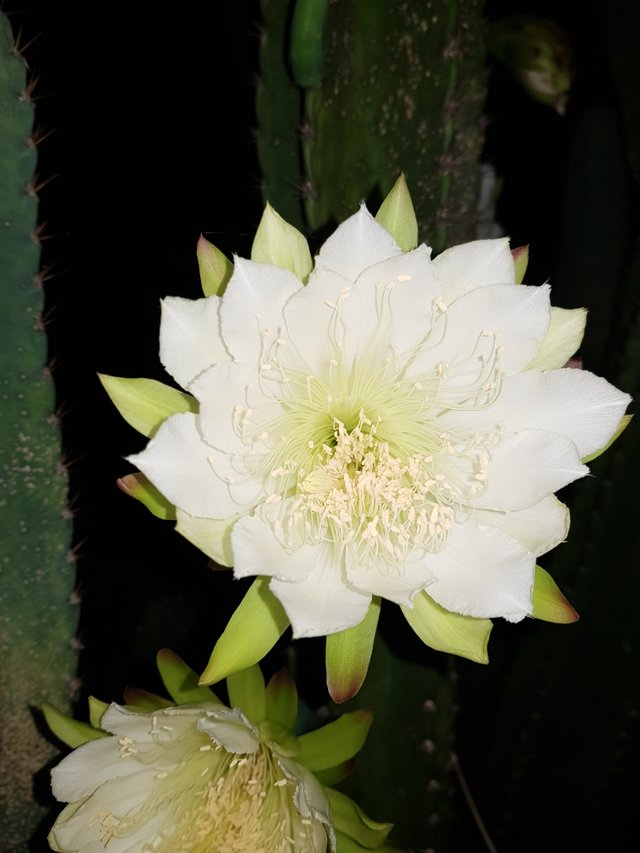 ---
I'm getting some serious summer vibes and my mom spent the whole day working in the garden, cleaning the greenhouses and taking pics of plants. The flowering season has come, so get ready for a whole wave of flower pics.
---
It was a beautiful night and I made the most of it. I spent a few hours taking picture of these lovely flowering cactus of mom's garden. It was a bit exhausting yet very fulfilling to see the hardworks of my mom. This Trichocereus tunariensis hybrid is one of the most beautiful plants of my mom's collection. The flowers are amazing, smell fantastic like citrus and the plant has some of the most beautiful spines in the whole genus. I love this plant.
---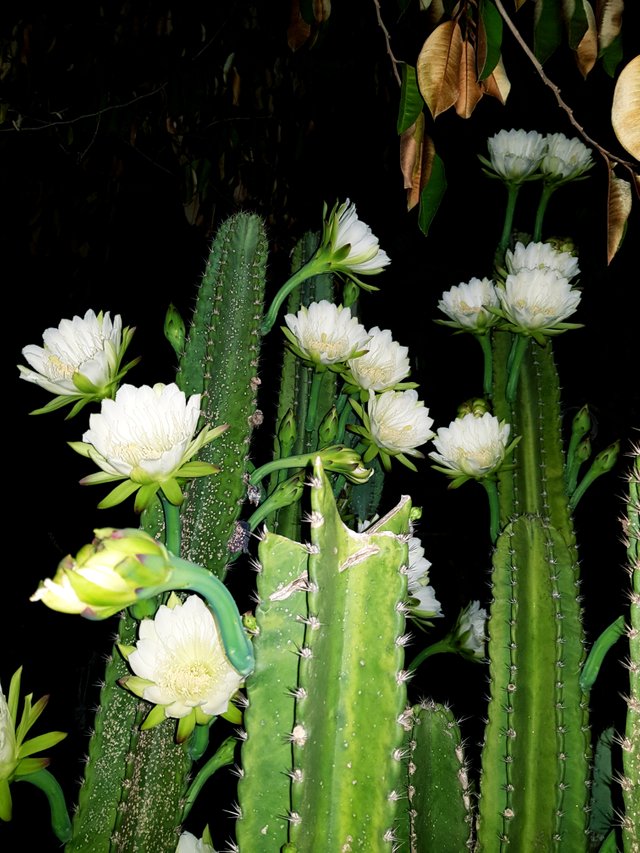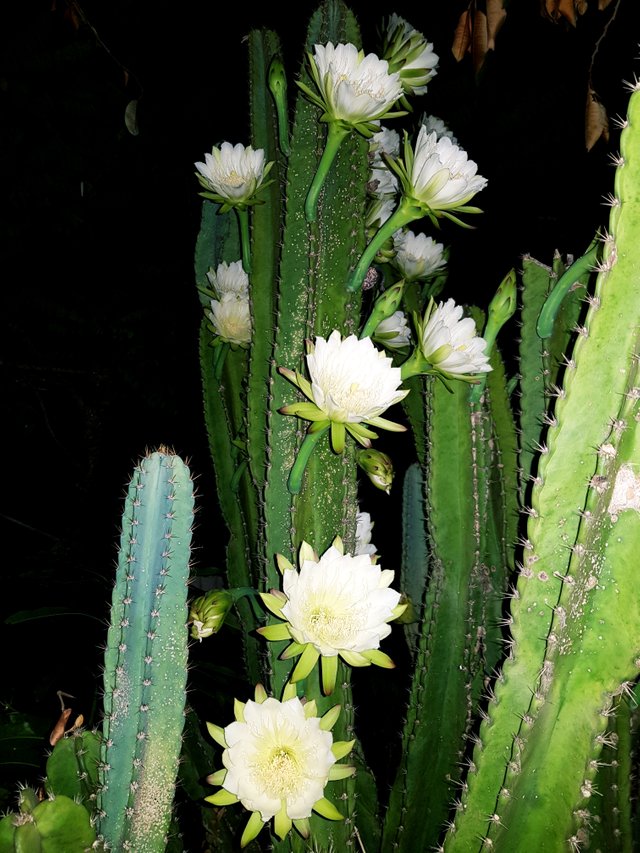 ---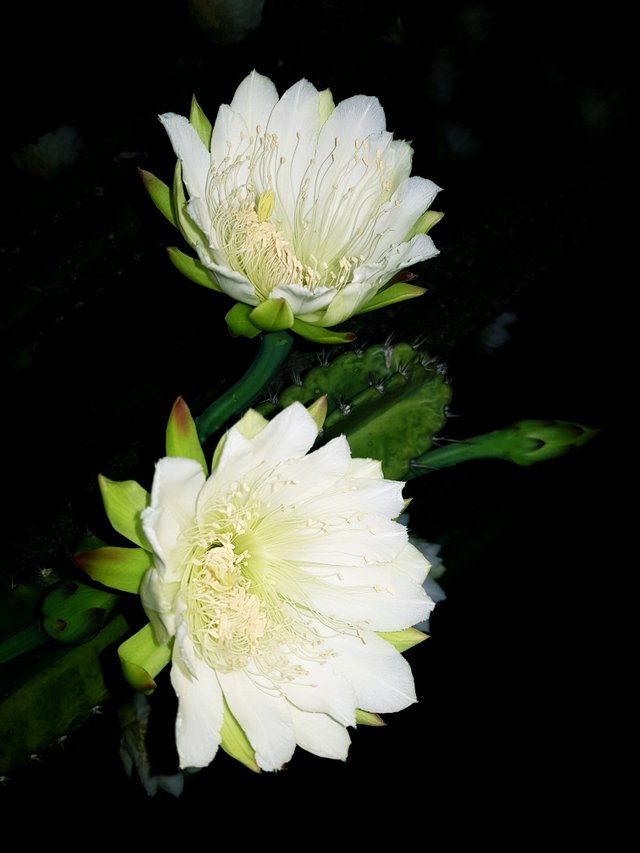 ---
This cactus definitely like a nice sunny spot. Its definitely been the best year ever for my mom's cactus flowers. I just had to share it with you because this flower is so mesmerizing. There's no Instagram filter on this photo. It really looks like this.
---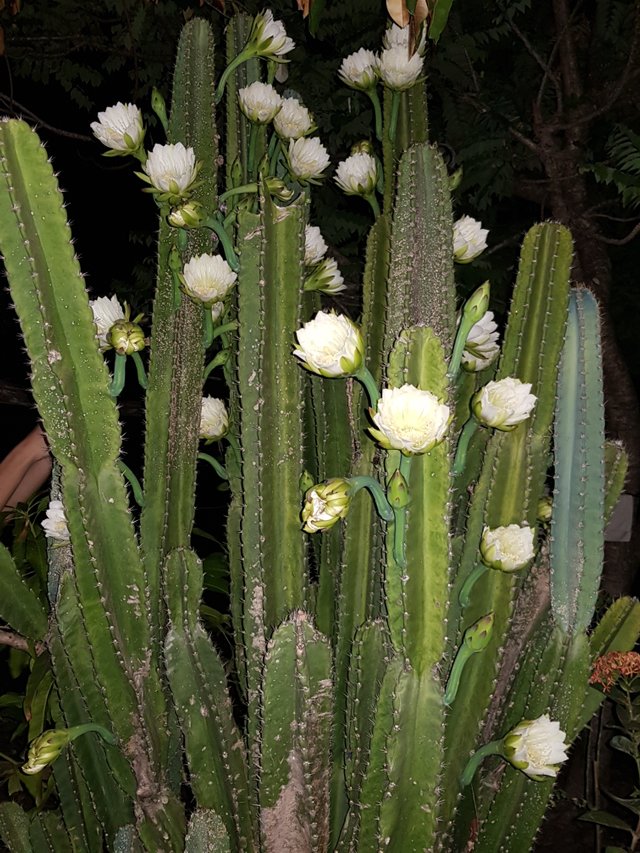 Trichocereus Tunariensis a.k.a Echinopsis valida is a beautiful Trichocereus that's pretty close to Trichocereus terscheckii. However, it flowers a lot earlier and this makes it a great plant for hybrid breeding. In my opinion it's THE best fat Trichocereus species from your whole plant group if you want to get colored flowers.
---
Watering and fertilizing is very important for cactus especially if you see flower buds on it. This large plant needs a lot of water and nutrients during flowering and my mom make sure to give it to them. During this phase the watering is just extremely important. It can make and break the season. Flowering uses up lots of water and nutrients and if you don't provide it, the plants will end up shooting blanks. Especially the large columnar Trichocereus species need lots of water to flower over here, which is why they get even more than the others.
---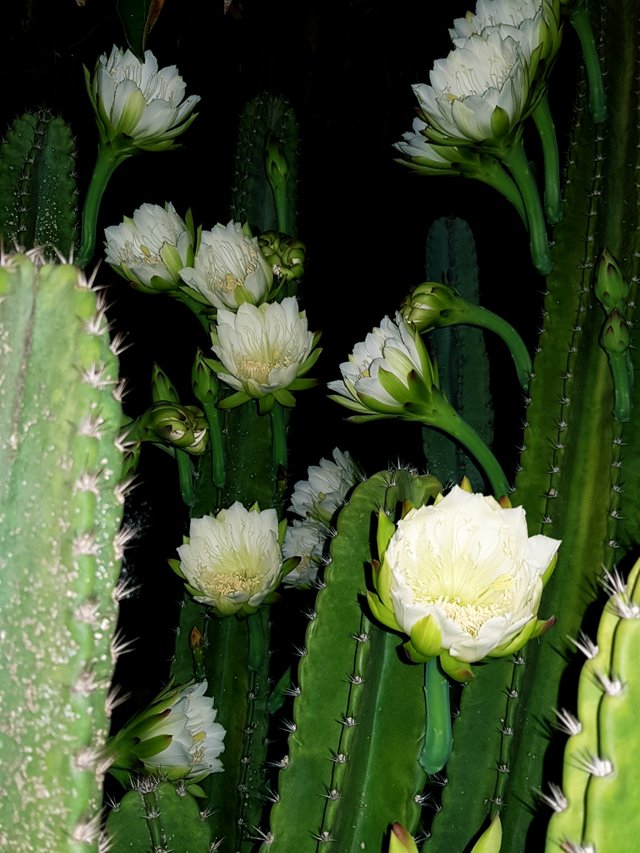 For plant lovers, a cactus is perfect for the less green-fingered as you only need to water moderately – in fact, it's actually better to underwater than it is to overwater.
---
Warning : Cactus specimens with spines need to be handled carefully—avoid getting stuck by wearing thick gardening gloves.
***
I guess that would be all for today. See you on the next one. Happy Steeming!
---