Contest : Flower's Macrophotography with only one photo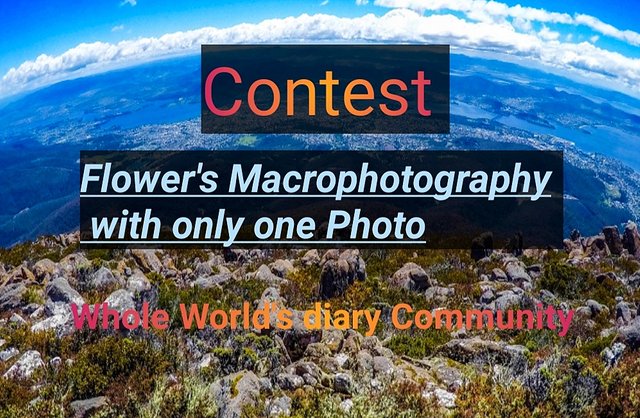 background image source
Flower's Macrophotography with only one photo
In this community we have brought a new contest in front of all the steemians!
This contest is all about the flower macrophotography. But one can use only one photo for participating to this contest.
Contest rules
you have to use only one photo
and the photo must be taken by yourself
you can add some short description about photo
Resteem this post, so more people find out about the contest.
Make sure to tag @whole-world @world-dairy, so we can see your post faster
stay alert about the plagiarism plagiarism is very bad! It's unethical.
*share this in any social media. Facebook or Twitter etc.
Post will be accepted till the 25 April at 11.59 utc
Awards
1st prize - 4 steem
2nd prize - 3 steem
3 rd prize- 2 steem
4th Prize - 1 steem
I'm waiting for your entries!
Have a good day all!