Contest Entry: A stranger I wont forget
---
Hello Steem Nigeria,
In life, if you are privileged not to have that stranger that left you with a memorable experience then you are lucky. Special appreciation goes to my beautiful @prechyrukky for this special contest idea. Special appreciation goes to @blooming03 for your upward support of our beautiful family.
---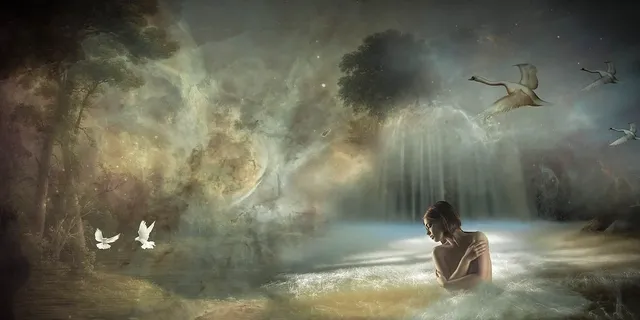 Pixabay
---
It happens exactly 26 years ago this month. I was nine years old at that time and we are barely exposed to the sexual stimulus at those periods of time unlike these days that at nine years old they are already exposed to sexual education.
---
I met this beautiful young lady on one of the very hot sunny afternoons walking home from school as usual passing through a shortcut (bushy), who mentioned my name as if she knows me and as if she was there when I was named. I wasn't that so much surprised because she was putting on my school uniform and a senior.
---
We got talking on the way home, talk about my family and hers which I was surprised that she lives alone like me and that her parents live in Lagos but mine live in next town to us. She offered me a drink in her room and a parlor self-contained. I sat in the living room as if I was the owner of the house as if I had known her a long time ago.
---
Behold, she brought chilled water that I need to calm all my nerve having walked a mile and a half to her house and my house is another half a mile. I felt at home, we continued talking about school, prefects, teachers, common friends, and wicked teacher (Mr. Oluponna) and how he is always raising shoulders bragging, and beating us in a manner that does no good. He beats at the tip of our fingers which makes our hands swell.
---
Our gist continue and got to sex matter of which the first thing I asked her was "are you a virgin?". She replies "yes and no". She shook my hand and did a kind of romance that I have never experienced which made me so feeling different ignited a spark of sexual feeling, she continued extending her mouth into my mouth, and being a novice to everything she was doing it felt good and a great feeling. Words cannot express how I felt that day.
---
The scene continued until it was time to penetrate when we heard a knock on the door, it was her dad all the way from Lagos. Y'all need to see how I flew away ran all the way home as if something was chasing me.
---
However, she was ready to introduce me to her dad but I was freaking scared, freaked out having met a stranger, and felt so much as if we have known each other for a long time. After the knock on the door, she confirmed it was her dad, she tried to calm me down, dressed up in a freaking swiftly. As she opens the door for her dad, trying to explain that she was sleeping I was behind the door under the big curtain. I didn't allow her to close the door after her dad was in, I simply flew away with the speed of lite. The rest is history. I went back to see her the second day, I was told she had moved with her dad to America that they traveled that same night. She is forever in my heart till tomorrow.