Club5050 The Diary Game 27|04|22 The Beauty Of Omagieca Mangrove Garden And Eco Park
Good day everyone hope all are fine
Allow me to share with you our trip to one of the beautiful place in Bantayan the Omagieca Mangrove Garden and Eco Park. The location has tough bamboo walking path with an arm holder both sides to make the tourist comfortable in making steps from the beginning of the impressive place until to the last step. The place is full of mangroves that has a lush of green and the place is calm with its cool breeze that helps us to sustain the
sunny afternoon while walking on the bamboo path.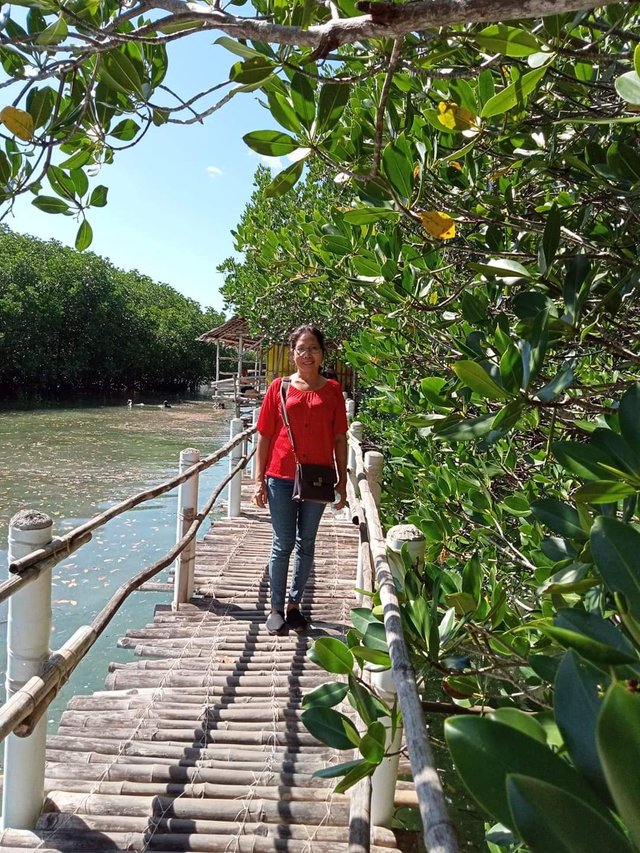 The omagieca letter displayed is also one of the highlights in the place where tourist were so excited to take photos as souvenirs, even it was a very hot afternoon on that day it does not stop us to wait on our turn to pose on the omagieca display.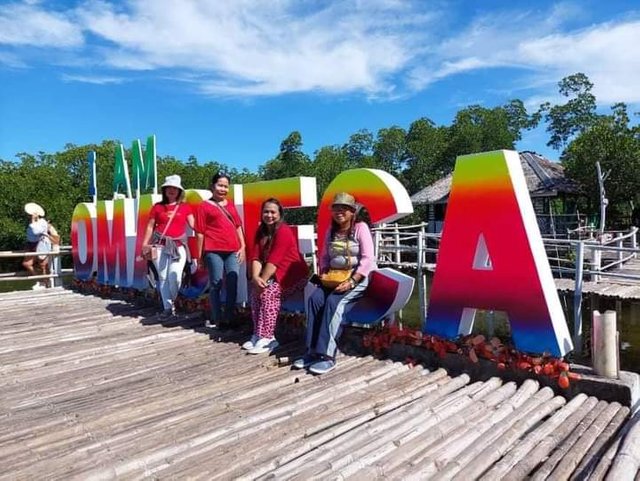 Omagieca display
The journey to mangrove eco park started here, it has a welcome sign for the tourist to know that we have entered into 100 hectares mangroves forest.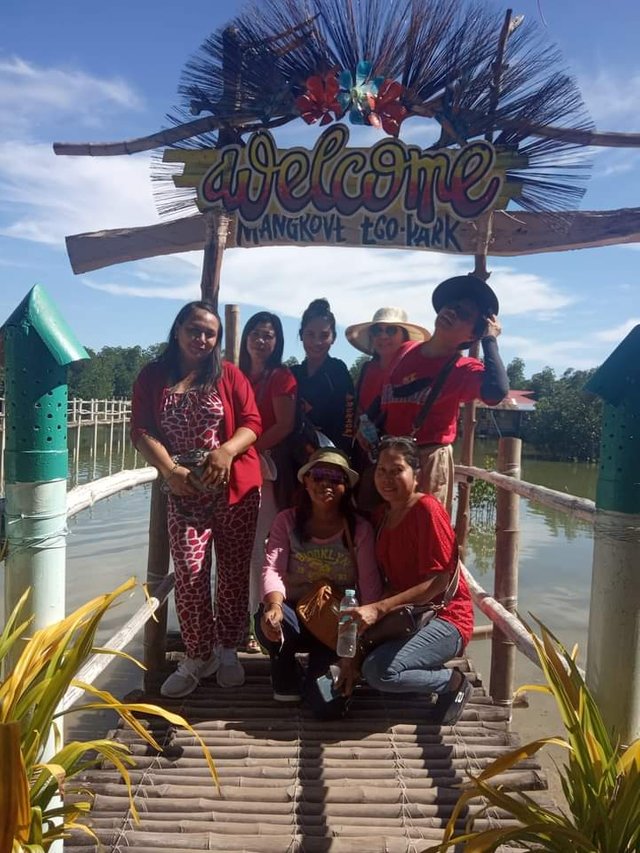 There were cottages in every end of the long bamboo path that designed to stop for rest, the place is so hot because and the long bamboo path has no roof, it is favorable and comfortable to stop for a while in camp sawi cottages, sawi means loser in this part but at the end we could find triumph when we reached at the very end of this bamboo path.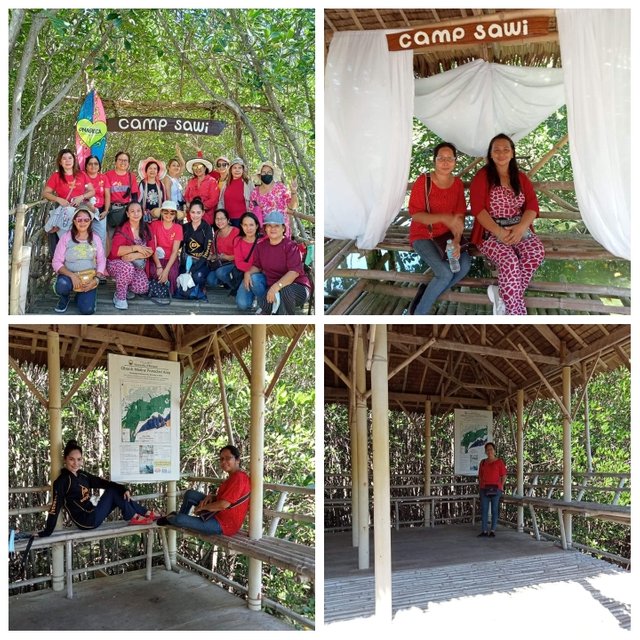 Camp sawi cottages
I am enjoying the breeze from the mangrove forest, the heat of the sun was covered by the green leaves of mangroves. It comfort us from the heat of the sun before we reached in this area.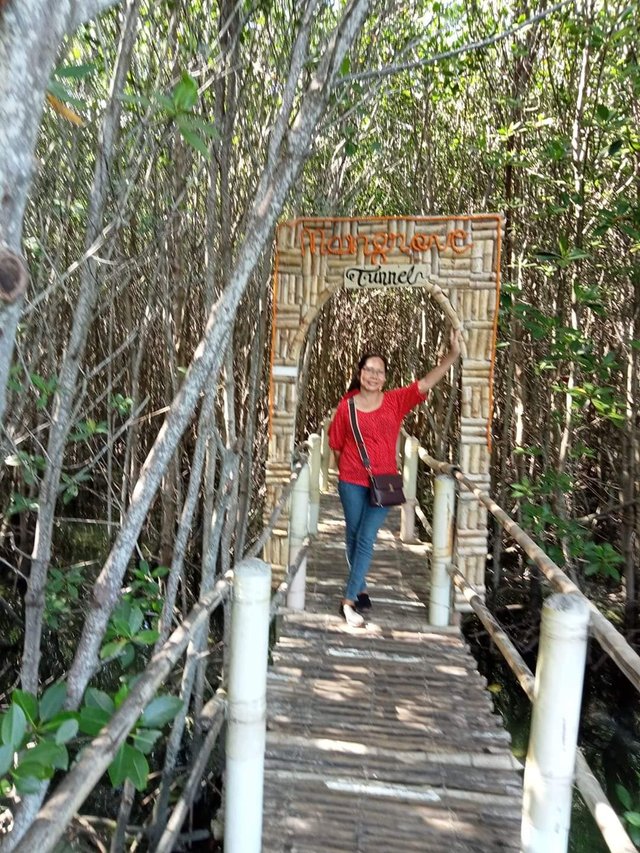 Me at the mangrove forest
Even it was so tiring we remain calm and happy, we were thankful that the heat of the sun didn't stop us to continue staring the beautiful scenery we had seen and experienced.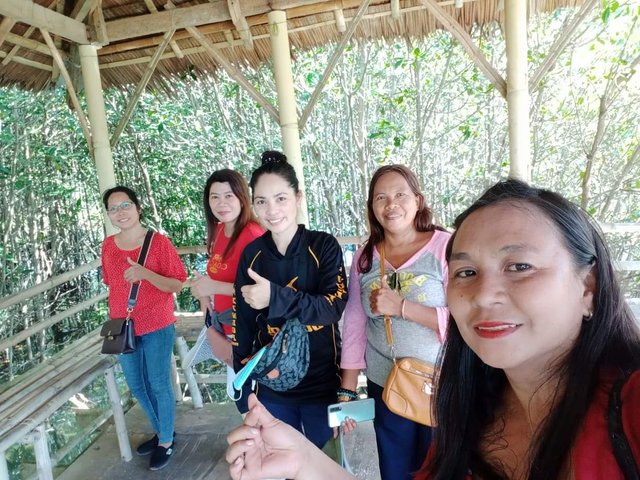 Me and my friends
Another stop over cottage, this time we can see the mangroves are taller different from the first cottage, here was so relaxing the tall mangroves really helps us to feel as ease as we continue our journey on this wonderful place.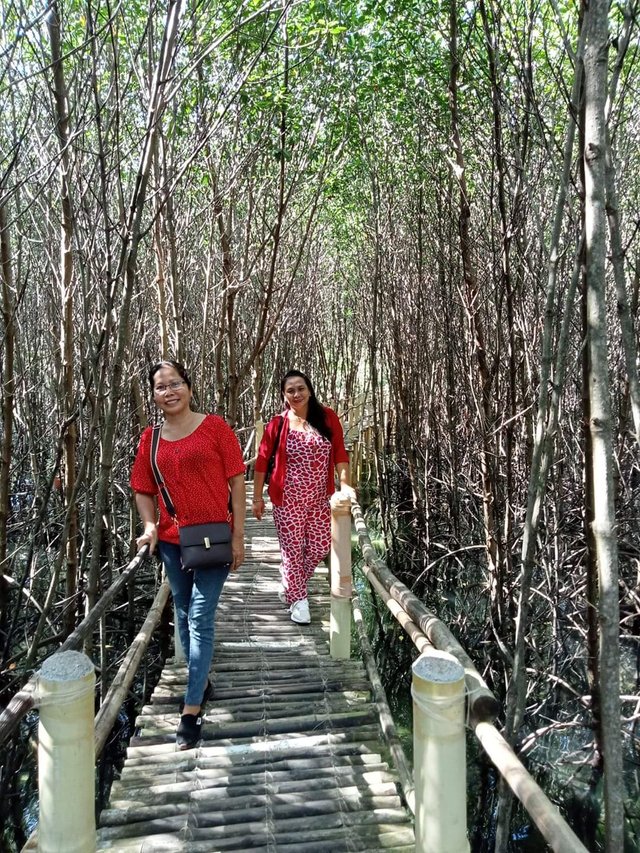 Me with jovie
We reached at the middle of the mangrove forest, we were very delighted at this time because the place where comforted by the tall mangroves, the heat of the sun can no longer hit on us while walking on the narrow path of the mangroves forest.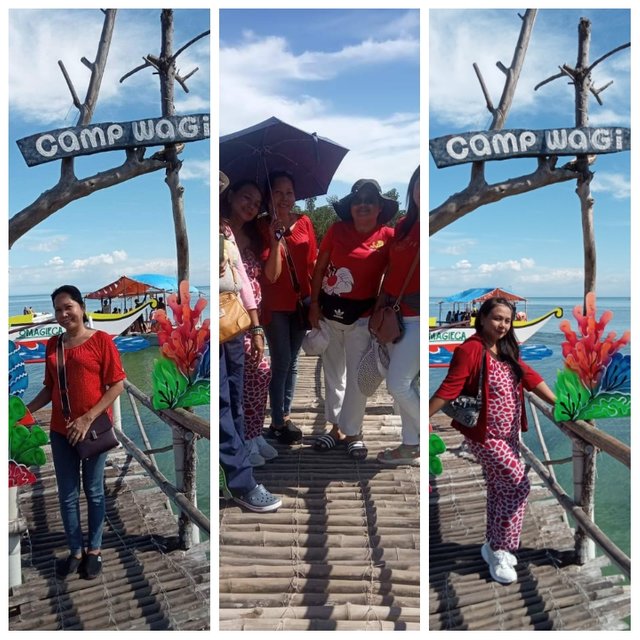 At camp wagi
After the long path we reached to the end of the forest the camp wagi which means winner we win after strolling in the wide area of mangroves garden and eco park. It was an extraordinary experienced to us visiting in this beautiful place.
Thank you and God bless us all
Always,
Sweetspicy