#Club5050 The Diary Game 06|04|2022 Gathering Moringa Leaves With Friends
As we know that moringa leaves is good for our health. We love to make soup with moringa leaves it is delicious and nutritious and good for the body. In our area moringa will not boasts plentiful leaves because our neighbors love to make soup with this leaves and wherever in our community has this plants everybody are free to harvest that's why it will not gave plenty of leaves. When i heard my friend name cindy that our handmaid colleague has a moringa tree and she will going to cut the branches of it so that it will gave a new stems, we decided to visit her and will ask the leaves. When we arrived in their place we saw the moringa tree stand tall and has a green abundant fresh leaves.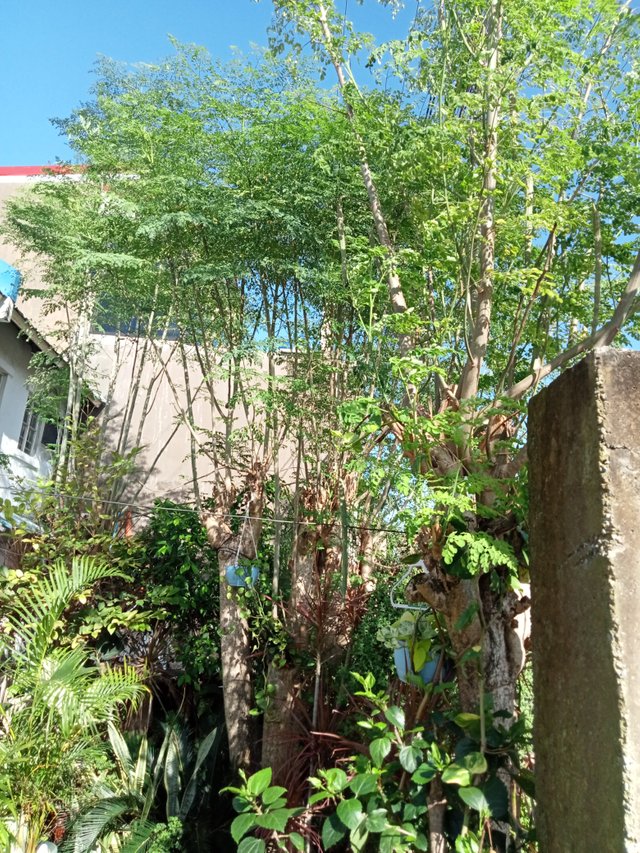 Moringa trees
We were so surprised of how abundant the place with moringa trees. We had seen moringa trees along the way as we passes by. Unlike in our place no moringa leaves grows like we had seen here.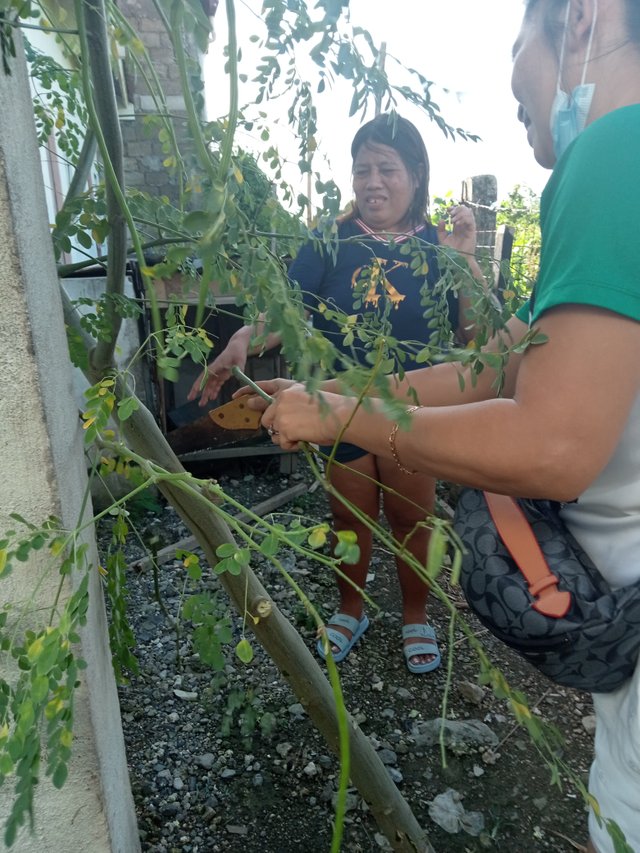 take out of moringa leaves from stem
The owner of this moringa tree is Liza the woman in blue t-shirt she was very generous and she helped us cleaned the moringa leaves from the stem. She asked her son to climb to the top of the roof so that it will be easy for him cut the branches.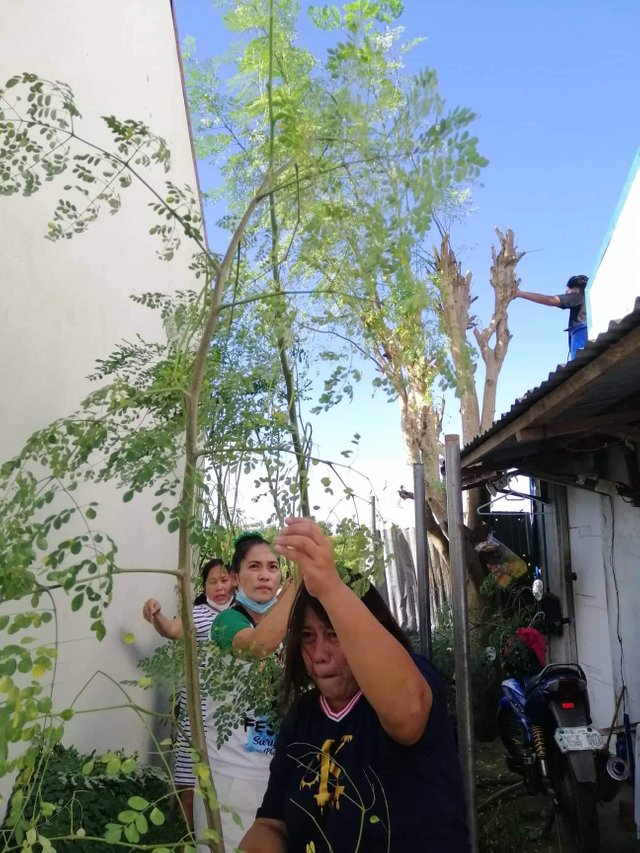 With the owner and her son up cut the branches
We put the leaves in the bench as we continue cleaning the branches with its leaves. I was enjoying with what we were doing by that time. We put in the bench
the moringa leaves and still we continued cleaning the branches until we get finished.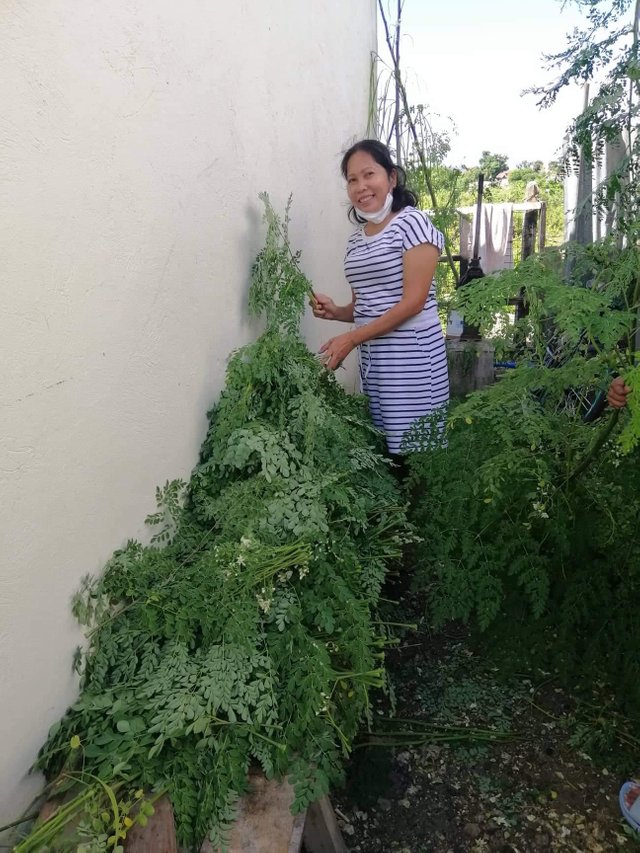 Me with the moringa leaves
It was a sunny afternoon when we were there, and it was like we were playing when one of my friend jokingly said to bring all this to the market and sold by kilo, but we insisted to divide and our share will be stocks in fridge for our needs.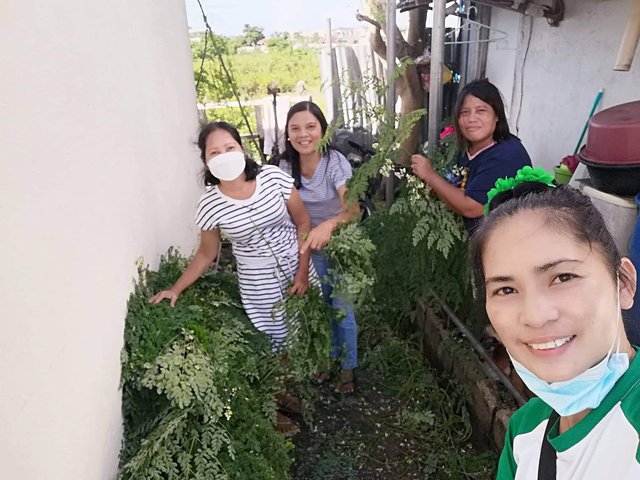 With friends
After the stems were all clean and the leaves were arranged nicely at the bench we got our containers to put the moringa leaves for us to be easy to bring it home.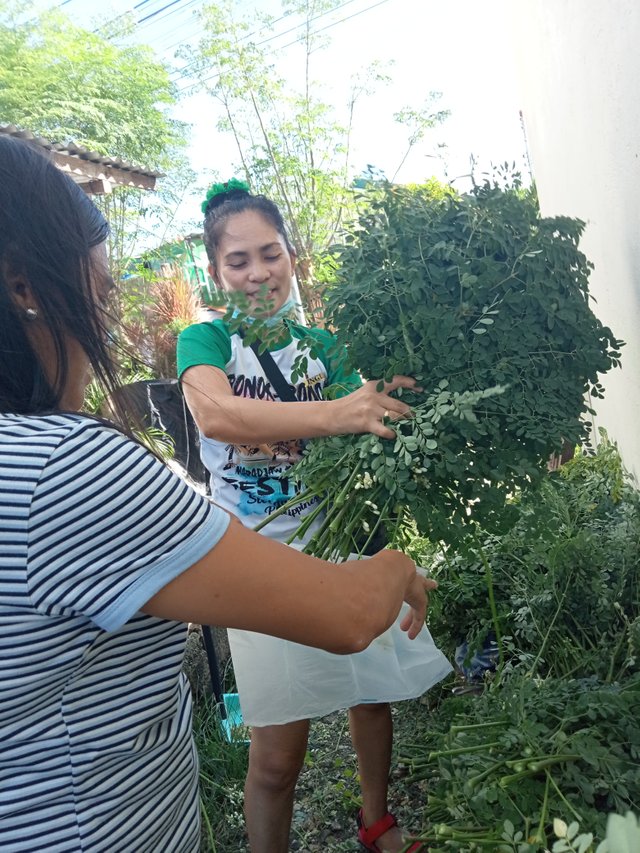 Packed up moringa with laarni and cindy
Good thing she also gave us the branches of moringa so that we can plant and have our own tree soon if this will luckily survive. We had brought home 2 cuts of moringa branches each of us.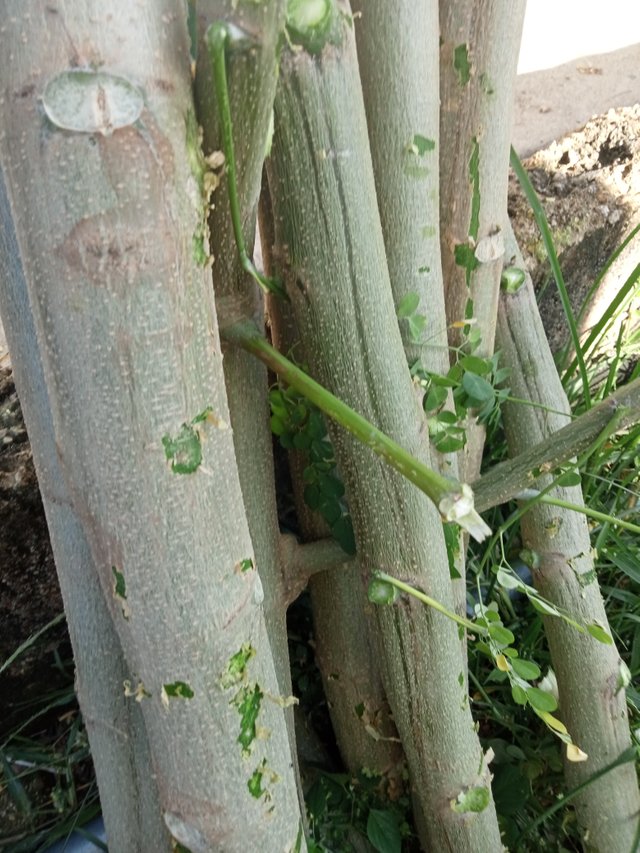 Moringa branches
The packs were ready, we got 4 bags and 1 sack of moringa, its too much for me to use over the week. I was worried if this will get spoiled if i will stocks more of this, so when i came home i shared to my neighbors the moringa leaves. I still have more stocks in our fridge that we can use anytime we used moringa leaves.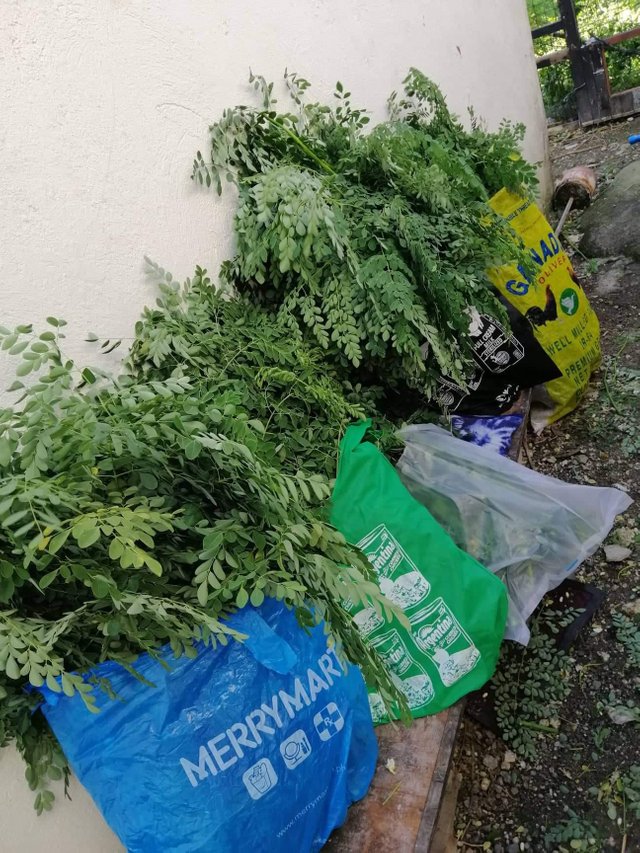 Gathered 5 containers of moringa leaves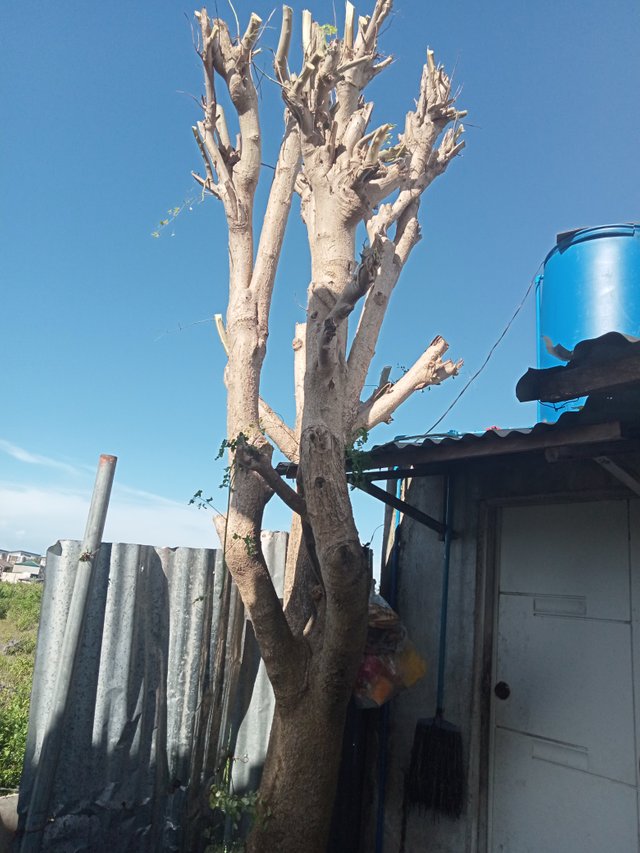 Moringa tree after cutting the branches
We gathered 5 containers of moringa leaves from 1 big moringa tree, all branches were cut down because the owner wanted and will wait for a new and freshly green leaves of the tree.
Thank you and God bless us all
Always,
Sweetspicy