"POST A PHOTO OF YOUR MOBILE PHONE CHALLENGE" | SAMSUNG GALAXY A107F DEVICE
Buenos noches,
Inspirations to have my participation in the contest initiated here in our very own Filipino #steem blogging community, the #steemitphilippines community. For a contest titled "Post a Photo of Your Mobile Phone Challenge". Which created by the brilliant minds of smart people around these community, namely; admin @steemitphcurator, @loloy2020, our visayas-moderator sir @juichi, maam @fabio2614, @me2selah and other respective Luzon-Mindanao moderators.
So let me shared my story behind my mobile phone. On how I acquired it? So really the spotlight was focus all about in my mobile phone device at this time. It's all yours, the stage is yours my mobile phone! [Hehehe].
First and foremost, the model of my mobile phone is SAMSUNG GALAXY A107F device. This mobile phone model was endorse to me by a close friend from abroad. Which advices me to have this model because he had already proven the compatability and efficiency of this mobile phone. Because this is also a mobile phone model that he used in abroad and he really satisfies the compatabilities of the features. Including camera shots, google applications, YOUTUBE appilcations, downloading and etc.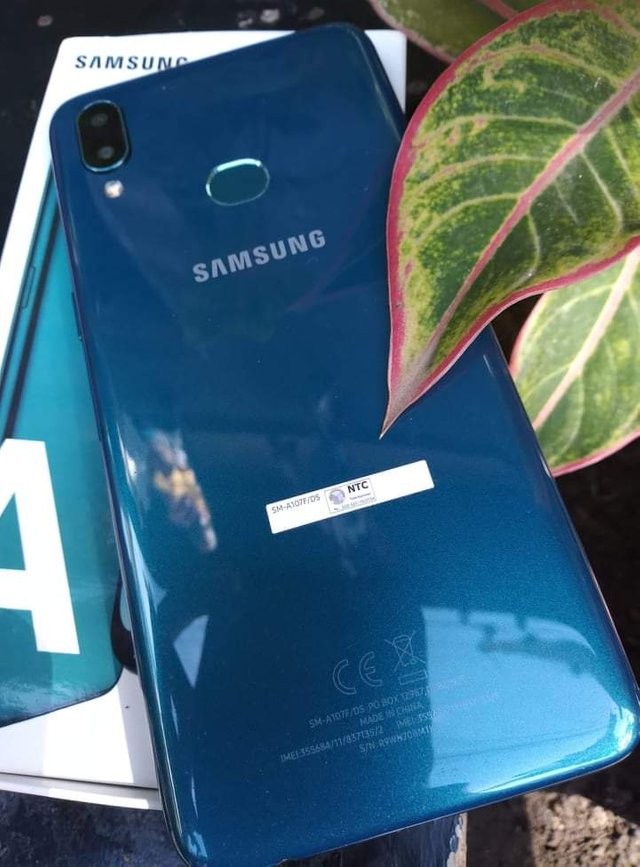 So that's why I am inspired to have a model and type of this gadget. By the inspirations, endorsements and testimony of a friend. And the price of my mobile phone is almost PHP6,000 plus or $20.00 plus SBD including the mobile phone accessories.
My mobile phone was really my partner in looking some sidelines. On how to have an extra income in social media and which is the money in the internet. My mobile phone was really a money-maker for me. It's because in my mobile phone where I have get the expenses for the daily needs and consumption for my family.
And now like this one, I've found #steemit, which really needs a mobile phone rather than laptops and tablets inorder to have an access on the #steem blockchain. Which is a mobile phone plays a very important thing in these cases.
Without my mobile phone, maybe my life seems so boring. Not just my family was also my strength but my mobile phone was also one of my strength. Because without also my mobile phone my way of living was also paralysed. Because all of the sudden I am relying now on my mobile phone's income. Not just my extra income but also to have contacts on my family on the province. So my mobile phone really plays an important role and has really a big help for me!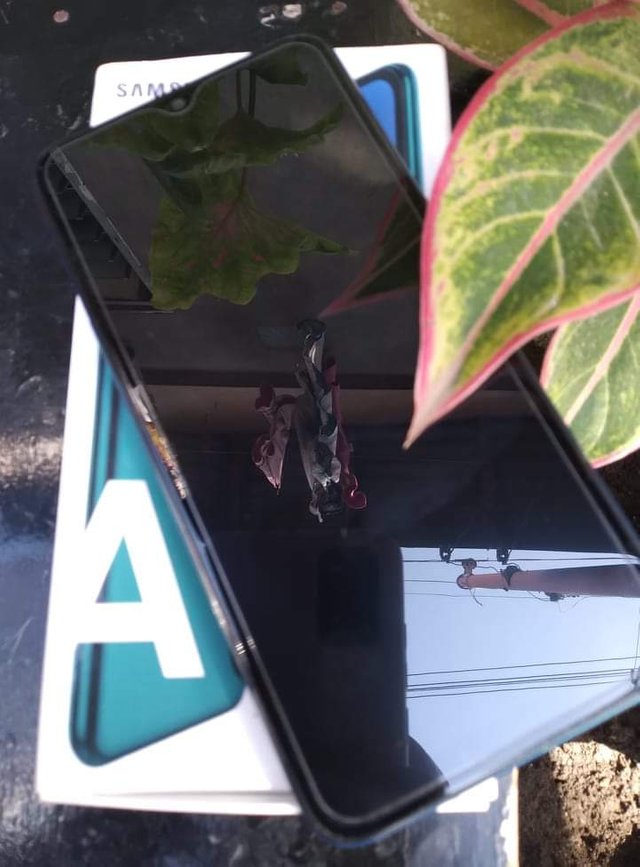 So this is all about the story behind my mobile phone SAMSUNG GALAXY A107F device.
Kindly raise your hands who can relate the story of their mobile phone. "Life seems paralysed" charrr!🤟👊😊.
Inviting my five friends to drop their entries; @chibas.arkanghil, @marlon82, @jeanalyn, @amayphin, @hae-ra.
My support to the community, I have set my 20% rewards to @steemitphcurator.
And happy abiding the rules of hashtag #club5050 of the #steemit team.
Thanks