DO YOU WANT TO TURN YOUR 1 STEEM TO 15 STEEM? - ROUND THREE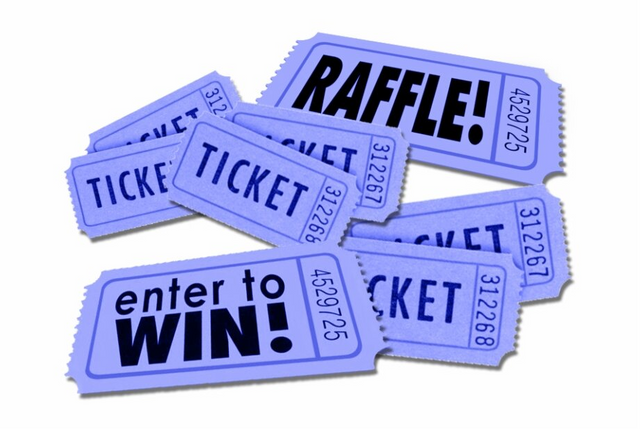 source
Hello Stemians, as I was thinking about a good contest to start with, I found this contest I initiated 3 years ago and thought of relaunching this again now.
I just hope people will participate as it also aims to help those who want to have more #steem in their wallet for power-up or whatever purpose one would want by just taking their luck in this simple game of chance. I just made some minor modifications so it could be applicable during these times.
Here's how it works:
Raffle Ticket is for sale for 1 STEEM each.

To give equal chance to all participants, I will allow 1 ticket only per #steemit account but this could be waived if someone benevolent is willing to buy more tickets just to go on with the draw without waiting for 7 days.

The winner will get 15 STEEM per ticket per 20 tickets sold or 75% of the total ticket sales whichever is higher.

 Example:  1. Ticket sold is 50 x 1 STEEM = 50 STEEM, the winner will receive 37.5 STEEM
                 2. Ticket sold is 20 x 1 STEEM = 20 STEEM, the winner will receive 15 STEEM
                 3. Ticket sold is 15 x 1 STEEM = 15 STEEM, the winner will receive 11.25 STEEM


Tickets will be drawn using randompicker.com. I will also try to record the process and share it in the announcement of the winner post which will be 7 days after this post or when the ticket sales already reach 20 STEEM, whichever comes first.

Payments for the tickets will be sent to my wallet, you should write RAFFLE-3, "Your desired Number" in the memo. Example: RAFFLE-3, "12"

Strictly no duplication, so please check my wallet for the numbers already taken. I will also post updates in the comment section so you will know the available numbers.

Don't forget to write a comment in the comment box below if you have transferred payments stating your chosen number.
Proceeds:
50% of the profit will be donated to #steemitphilippines through @steemitphcurator, a young community that aims to help and support its qualified members all over the world.
100% of this post's SBD earnings will be shared by all participants. So I encourage everyone to resteem this post so it will reach more Steemians and thereby earn a considerable amount.
FIRST ROUND RESULT AND PROOF OF PAYMENT
Once again I would like to thanks all the participants during the first round:
@creyestxsa94 - 1
@mermaidvampire - 2
@tonie - 3
@labgo - 4
@ishanvirtue - 5
@byllan - 6
@yssa - 7
@gyn - 8
@birjudanak - 9
@czera - 10
@cdaveboyles23 - 11
@abrahamcera - 12
@kaith - 13
@cinderz - 14
@kneelyrac - 15
@olivia08 - 16
@meetmysuperego - 17
@gems.and.cookies - 18
@g10a -19
@junebride – 20
Please click this link to read the announcement of the winner of the first round.
And as I promised heres the proof of the payout as each of the participant's share in the SBD earnings of the contest post:
TOTAL SBD Earnings 0.467 divided by 20 participants, each of them received 0.023 SBD: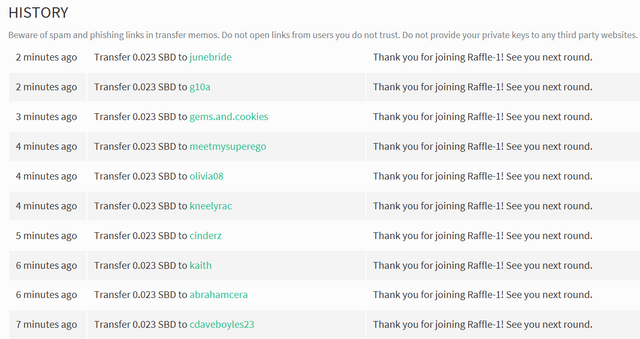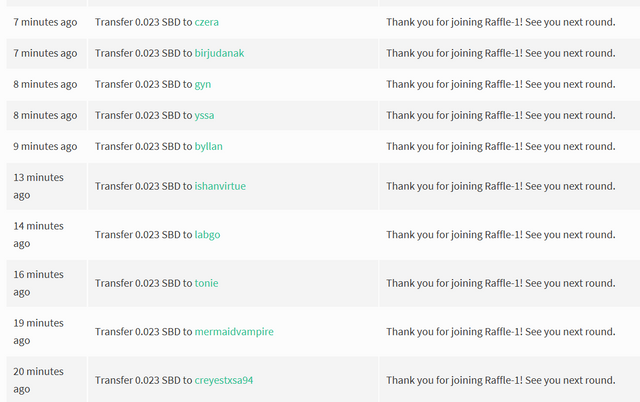 2ND ROUND RESULT AND PROOF OF PAYMENT
This time only 10 tickets were sold and since 7 days had passed already so I did the draw using this online name picker https://www.online-stopwatch.com/random/name-picker-wheel/full-screen/, the winner will receive 7.5 SBD (75% of the total ticket sales).
I am lucky I was able to upload the video of the draw via dLive this time unlike before, you can view the video below.
And before announcing the winner I would like to thank those who participated in the raffle draw. All of you will share equally the SBD reward/earnings of the original post to be sent today. This is my simple way of thanking you for joining.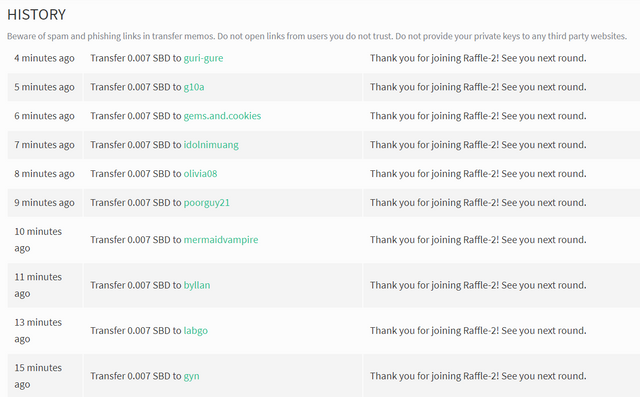 To all of you, thank you very much!!!
@gyn - 3
@labgo - 4
@byllan - 6
@mermaidvampire - 9
@poorguy21 - 10
@olivia08 - 13
@idolnimuang - 14
@gems.and.cookies - 18
@g10a - 19
@guri-gure - 22
And for the winner, CONGRATULATIONS to:
You won 7.50 SBD!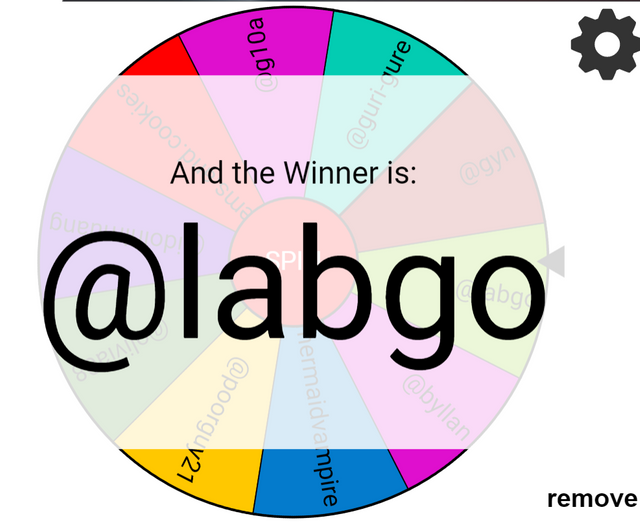 Please click the link below for the video:
https://dlive.io/video/long888/69f3c94c-9b38-11e8-8af8-0242ac110003
Or you may check this #dlive post.



THANK YOU VERY MUCH!