Steemit Philippines Community Photography Contest Week 2 Honorary Entry | A Throwback Photo of My Family last Mother's Day Celebration (08-17-2021)
A Blessed Day to all Steemit Philippines Members!!!
We have been started again another week of our Photography Contest here in our community and as an admin and community representative, I would also going to show my support for this contest but it is not included in the official entries, just an honorary entry. This photo was a throwback taken from the last Mother's Day celebration last May 2021.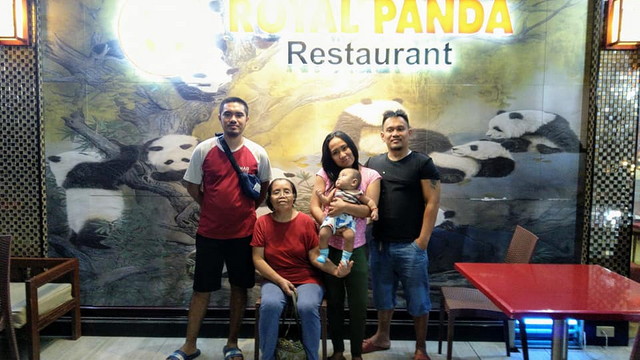 The most important aspect of being a human and a Filipino is to have a happy family. I could say that my family is not perfect because we have lots of problems and mistakes in life but we overcome all of them with the help and guidance of God and the most important of all is we love each other.
I've shared a throwback photo from this year's Mother's Day Celebration last May 2021. I think this is one of the most memorable Mother's Day Celebrations as we celebrate it with our newly added member of the family, my nephew who was just 6 months old at the moment. This was also the first time my sister @chishei2021 had a baby, which they longed for many years of living together with her husband.
This was the first time I bring all of them to a restaurant to celebrate Mother's Day as my sister just went home last 2019 from abroad and in 2020 we never celebrate outside because of the pandemic.
Actually, we are not a complete family in the photo as I have an eldest sister who lives already in the Surigao but through social media, we can still communicate and have some video calls, and even this moment of Mother's Day we have a Video Call.
I really thank God for having a happy family despite the trials and mistakes we did as a family but we see to it that we will still love each other. We also make God the center of our life because we do believe that without God we can do nothing.
This would be all for today and I hope everyone will like my Family Moments entry to the Steemit Philippines Community Photography Contest Week 2 as an honorary entry.
I will also encourage everyone to participate and share your amazing and stunning Family Moments Photos.
All Thanks and Praise be to God. 😇🙏☝

Gif Footer Credits to @baa.steemit
---

Footer credits to @kennyroy