#burnsteem25 #club5050 #Diary Game 8.8.2022 Family having fun at Mangodlong Rock Resort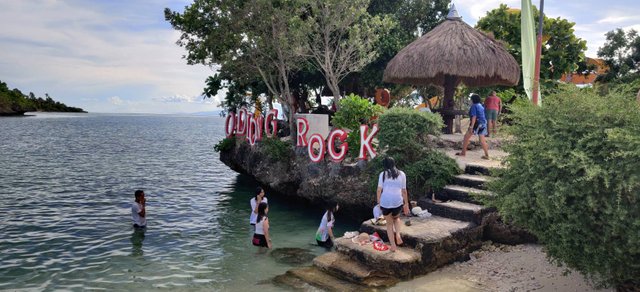 Aside from the caves that Camotes island offers, it also have white fine sand and clear water that family and I enjoyed beaching. Mangodlong Rock is one of the best place to unwind and celebrate with your family and friends. It has a perfect ambiance for people taking breaks from work and stress. The place itself is prettier than the photos I took. Its tranquility relieves the hassle of traveling from port to port.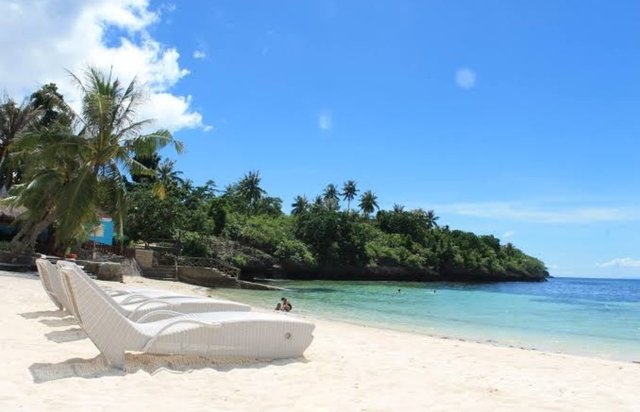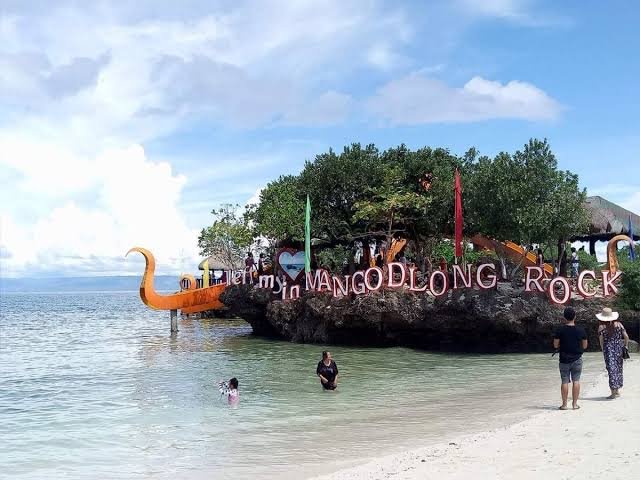 Since we didn't stay there overnight, we only paid 100 pesos or roughly 8 steem entrance fee to enjoy the beach and the scenery. They have restaurant by the beach and swimming pool for both kids and adults. The 8 steem entrance fee does not include the swimming pool, another fee needed for that. Though we didn't pay for the pool we enjoyed the clear salty water in a fair weather.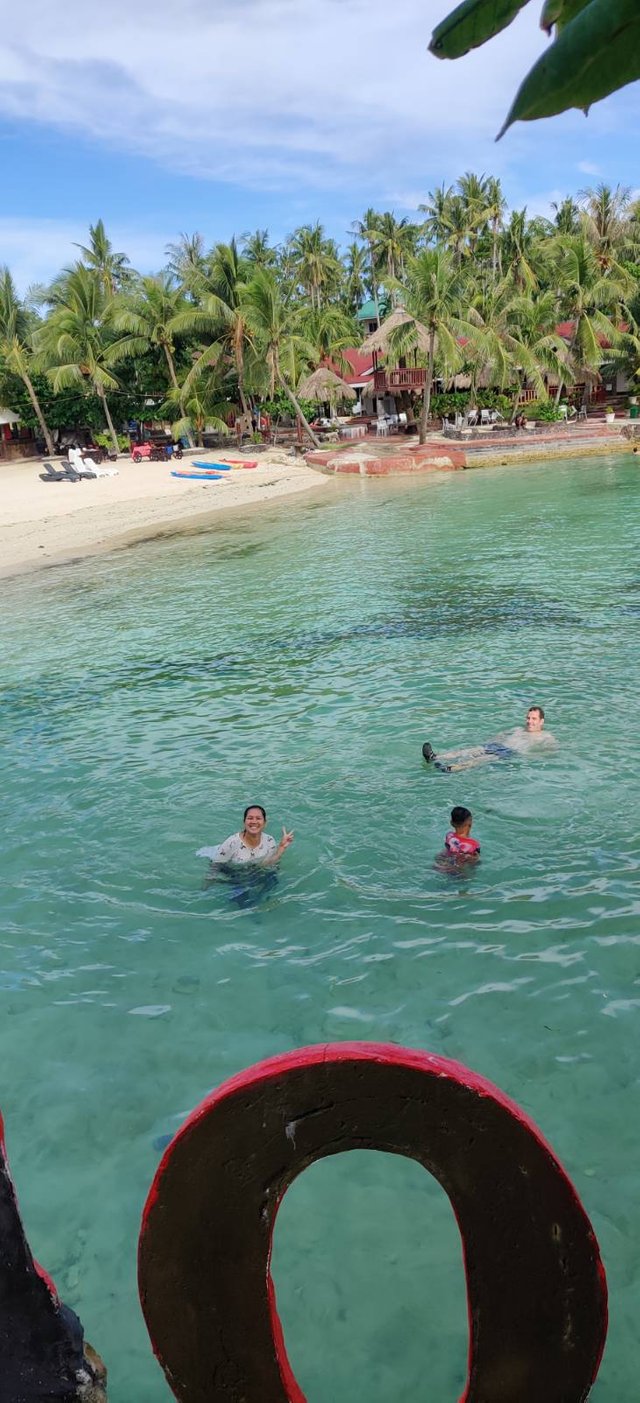 Aside from the fine white sand and the blue sky color water, they have octopus water slide that tourists could enjoy but unluckily it was low tide and using it would be quiet dangerous.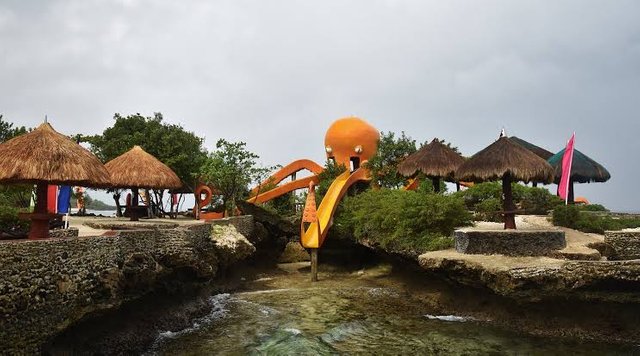 The resort also have cottages to use for resting and dining. We can bring our own foods to share with and nothing to pay more for the usage. That's cheaper budget to have in that way.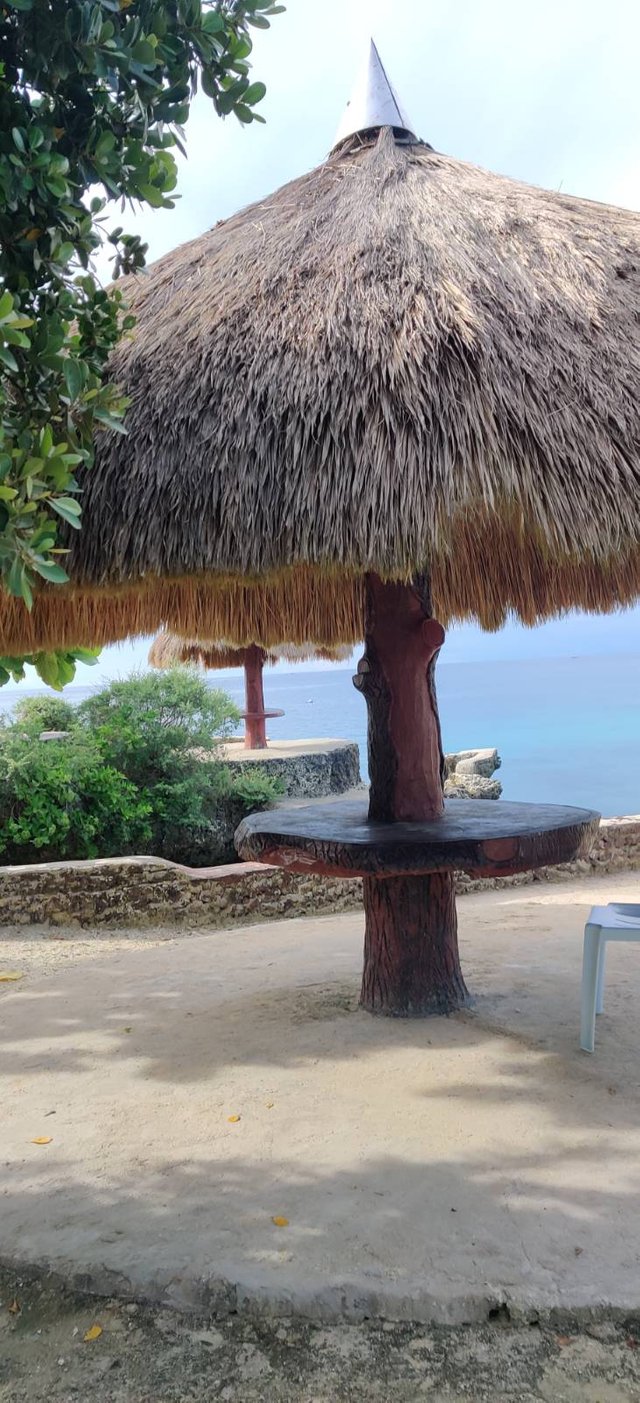 So when you plan to go to Camotes island and spend overnight or nights there, better choose Mangodlong Rock resort for convenience and comfort. No need to worry for your ride, ince you get to Consuelo port in Camotes there's a lot of motorcycle, tricycle, jeepneys, or other modes of transportation. For more convenient you can contact a travel agency that could be found in Agoda or traveloka. The best way as well is to contact Mangodlong Rock resort for pick up transport.
Another thing I have learned in traveling, just bring light clothes. Its comfortable and easy to dry and packed whenever you wanna go back home. Light weight bags, less stress!
How about you @bisayakalog @jes88 @sweetspicy, could you share your Mangodlong Rock resort experience? Any resort you've gone to is okay. See you in your next blog!⛱️