#Burnsteem25 #Club5050 Diary Game 7.13.2022 Famous Fort San Pedro in Cebu
Fuerte de San Pedro or also known as Fort San Pedro in Cebu was the place was a military defense structure built in Cebu by Spanish Governor Miguel Lopez fe Legazpi. This is located close to pier or seaport and Cebu's known tourist destination the Plaza Independencia.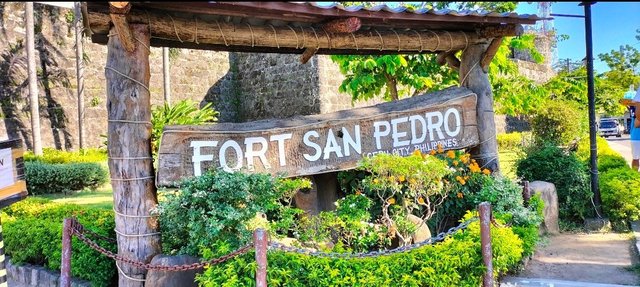 The first time I went to this place was during a nephew's field trip around 20 to 25 years ago. It's been a long time and at long last I was able to visit again and this time was with my husband. My husband wants to see the country and its big so we are just trying see what we have in our city.
When we get into the entrance we paid an entrance fee of about 20 php each or 1.6 steem. I couldn't remember what the changes are from the last time I've visited but for sure the staff in the museum are taking care of the place and preserve what has been stored for a long time.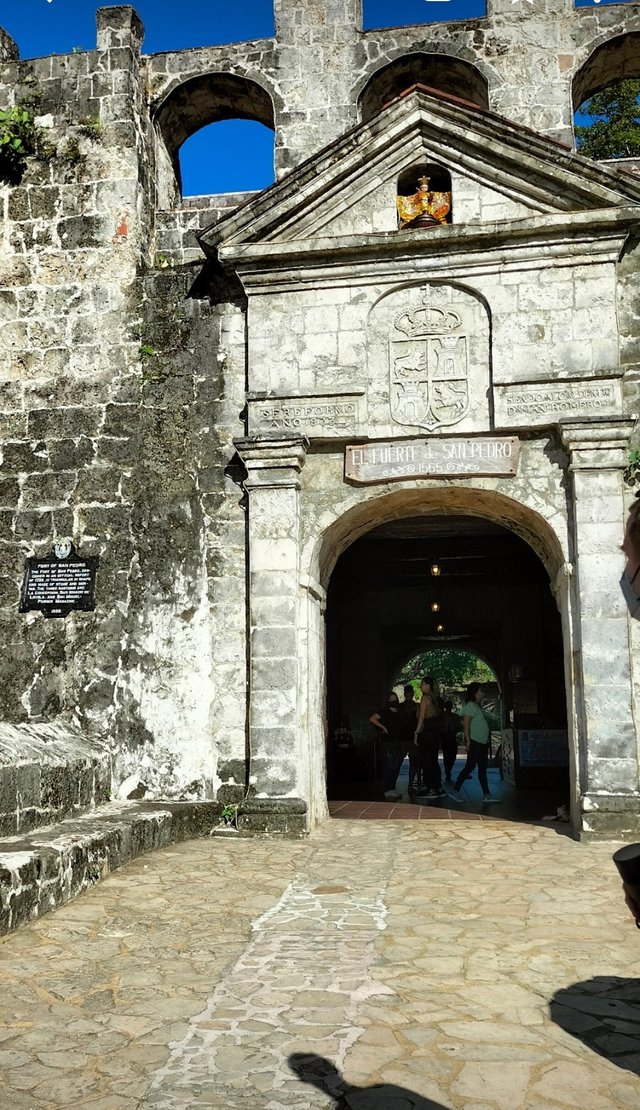 As far as I could remember and the thing I have shared to my husband before we arrived to the place were the canyons on the top facing in every corner of the city.
Based on the history that I could recall, Fort San Pedro was used as American Warwick barracks during the American regime and later on became a school where Cebuanos received their formal education.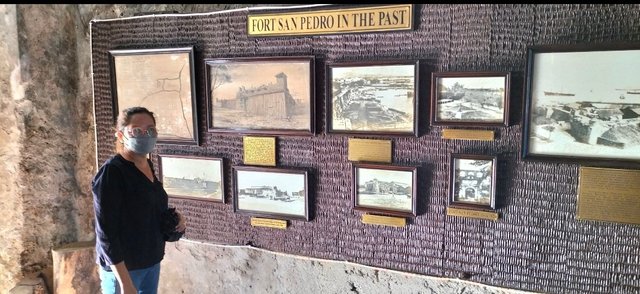 We also visited the gallery which has paintings from a very long time. It shows how Cebu has known for and also the beginning of Christianity in the country.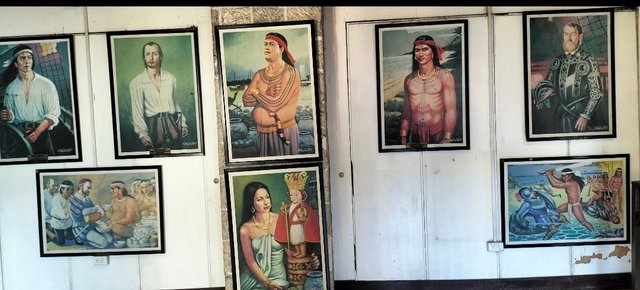 It wasn't a big place but its good to have a place being kept for generations to generations to see how were things happened and its remnants. The breeze on the top in the afternoon was relaxing especially facing to the ocean. We didn't take a lot of time inside because there were less to see but a lot of people was there. There were students practicing their school presentation, a couple having pre-nup photos, tourists from Luzon (mostly people visited in the port aren't from our city), and some people just taking their time together as a family.
I was glad my husband was able to see one of the tourist destination in the city. He's also interested in museums and other historical places. This one was on of his lists to see.
After visiting the place we went home straight by taking a ferry boat ride going back to our destination. It's easier and faster especially during rush hour. Traffic is really bad crossing the bridge by car around 4:30 in the afternoon.
It was a fun day and a lovely time for me and my dear husband.
I am inviting @steemitcebu @lealtafaith @abby0207 to share some of your experiences this week. See you!