The diary game : Steem for better life (12/12/22)
The weekend has been a stressful one. I woke up on monday feeling tired and decided to have some breakfast after praying.
I got there with hunger rumbling in my stomach, unfortunately for me, the favorite breakfast I take on weekends was finished 😪 so I had to go back to my place on an empty stomach.
I got to my place hungry and received a call from my sister saying I should come to visit her and that she was missing me. The problem was that she stays miles away from where I am.
I had to take a bath and prepare for the long journey on my bike, she texted me minutes afterward saying she wanted to eat chicken meat, so the only place that came to mind was KCF.
I made my way to KCF and went in to make my order of some fried chicken for my dear sister, (I'm her knight and shiny armor).
I was the only person there so I made an order quickly and took a seat waiting patiently for the order to be served, then people started trooping in to play their orders too.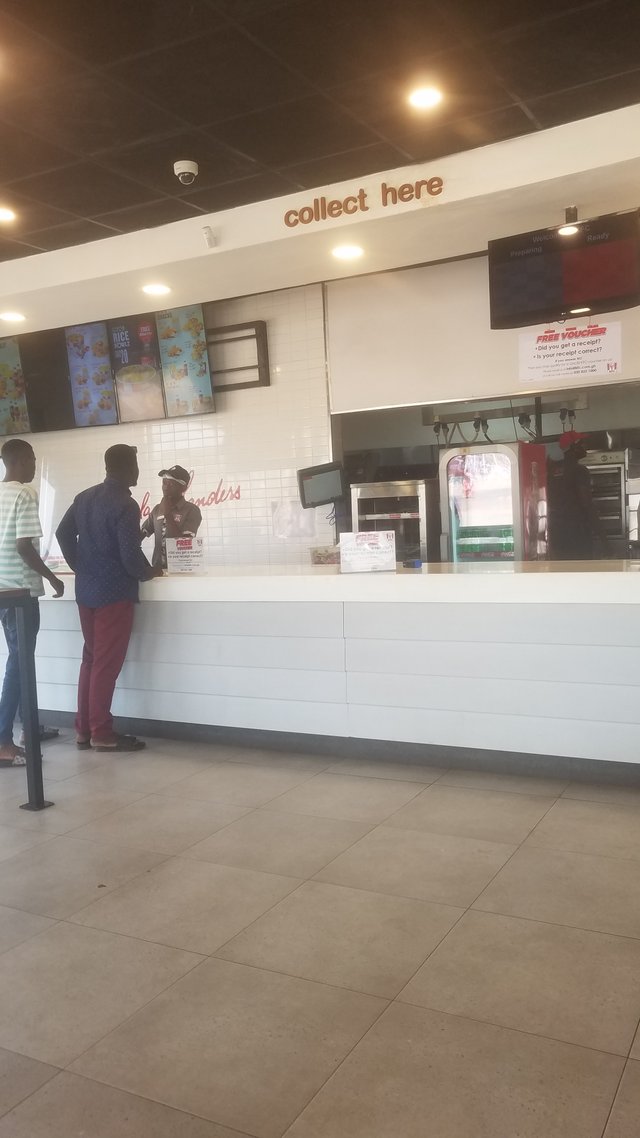 People making their orders
My order was finally ready and I took my dear fried chicken out with me. I must say I was drooling once I had it in my hand.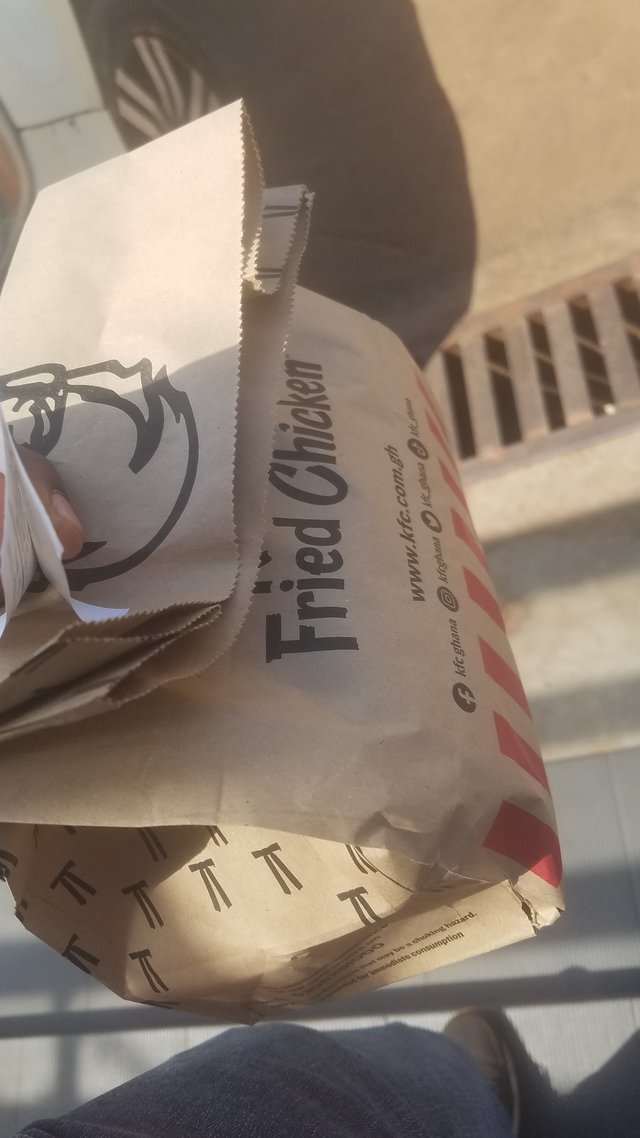 KFC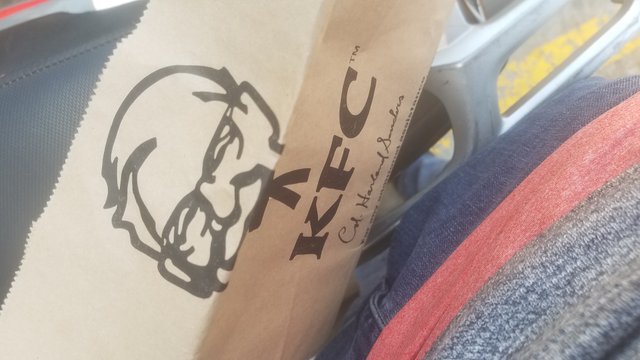 KFC
I made my way to my bike and decided to check my fuel because the journey would be a long one, after checking it I decided to fuel up because you'll never know how your ride will mess up on the way.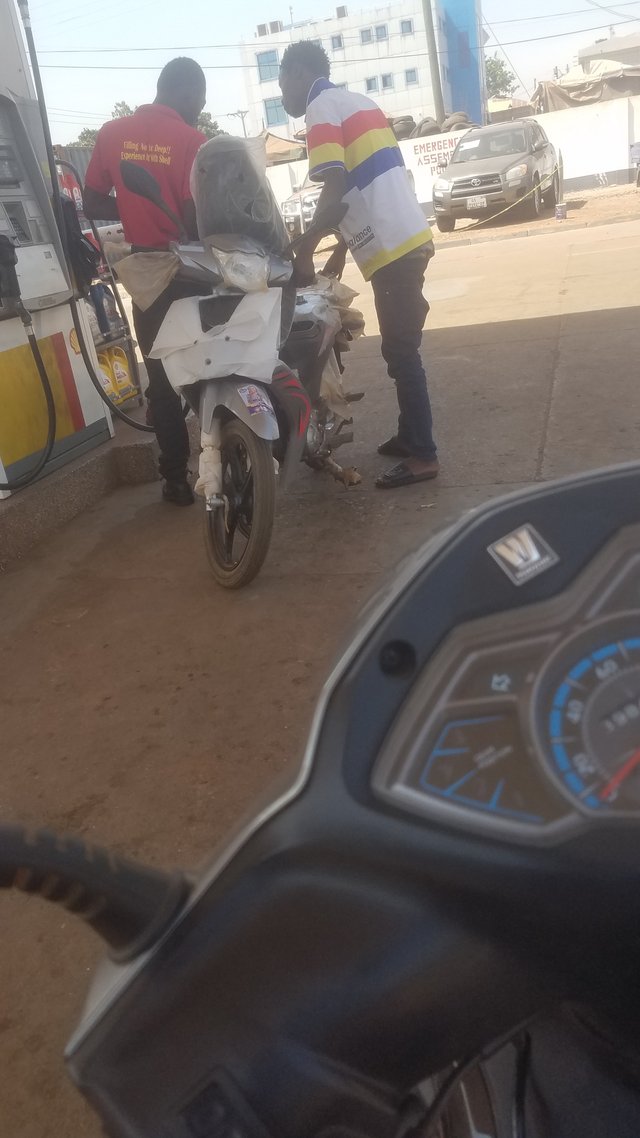 The fuel station
After refilling I prepared for the journey and took off, the road wasn't as busy as it has always been, I didn't know why though.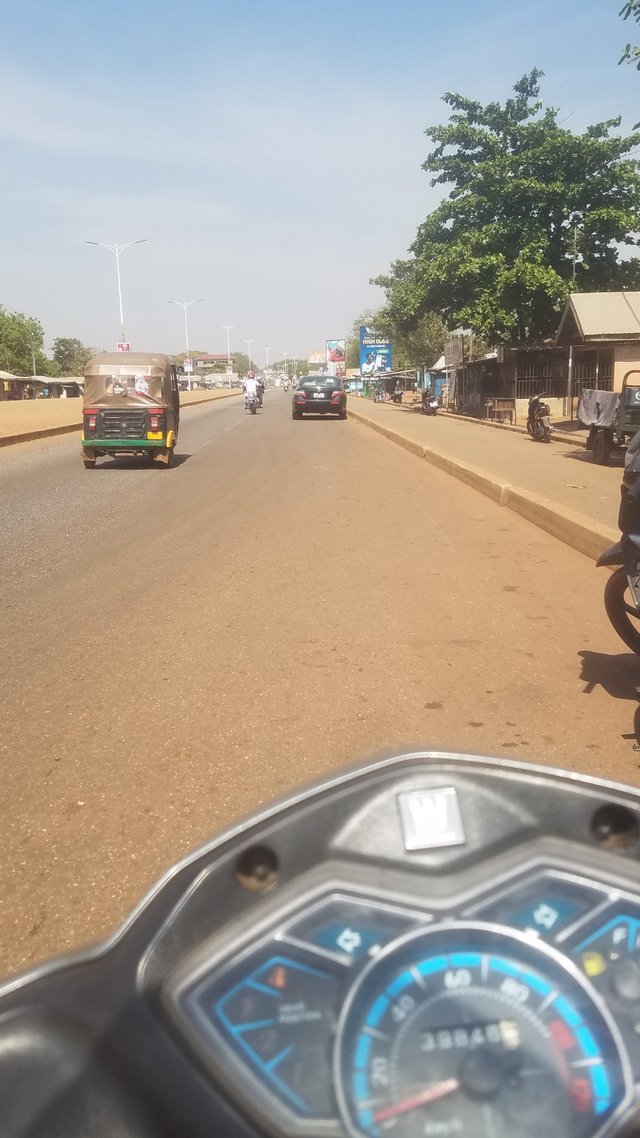 On the road
After a while, I decided to rest a bit watching the vehicles go.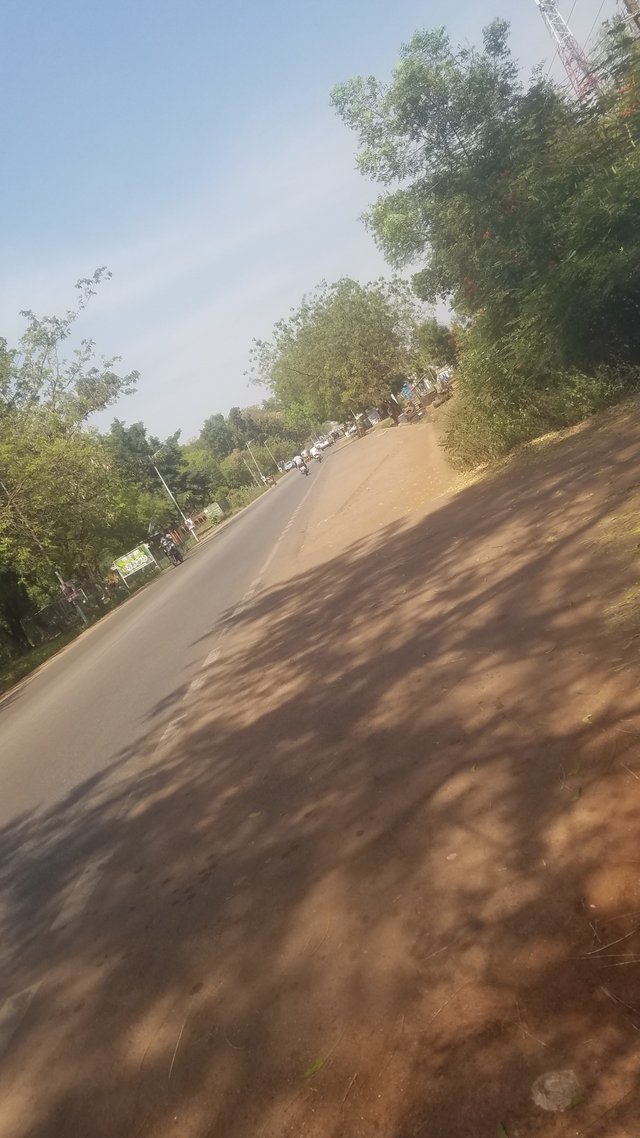 Resting on the bike
On my way, I found some funny stuff and laugh for a while which made the journey a rather not tiring one.
I finally got to my destination after almost 40 minutes of riding. However, I didn't see my sister and had to wait for her.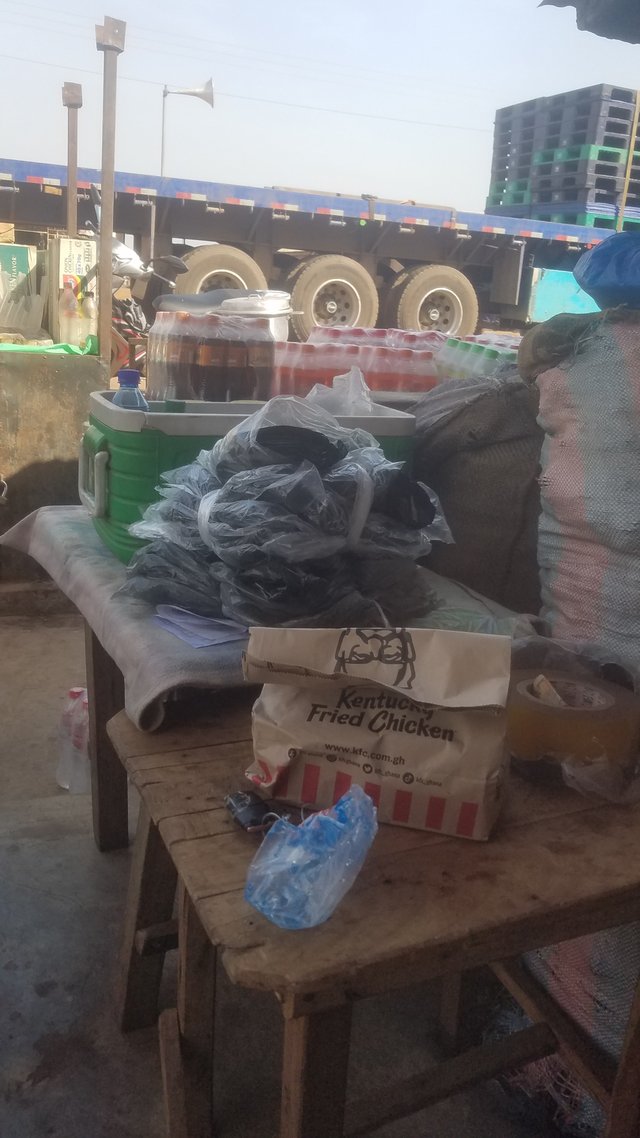 At my sister's
She came I gave her the chicken she wanted so badly. She started taking me immediately 😂😂
After a while, I took off to check my bike serviced as I had sensed there might be a problem with it.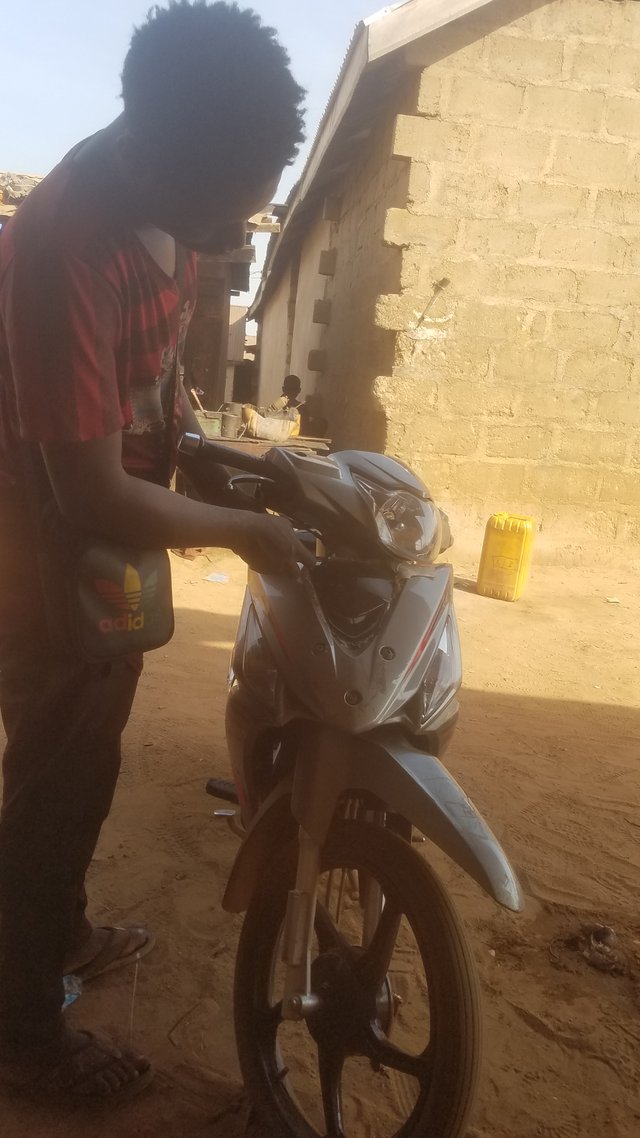 The mechanic's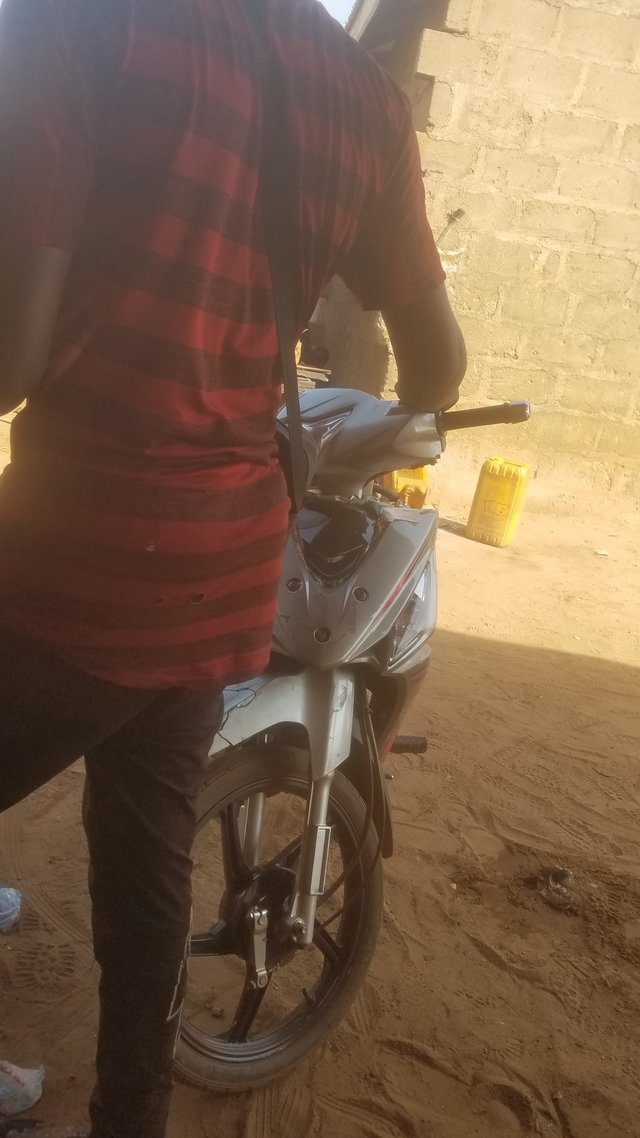 The mechanic's
After they were done, it was late so I decided to go say my goodbyes to my sis and left for my town. The journey as before was a long one and I took some time to get water breaks.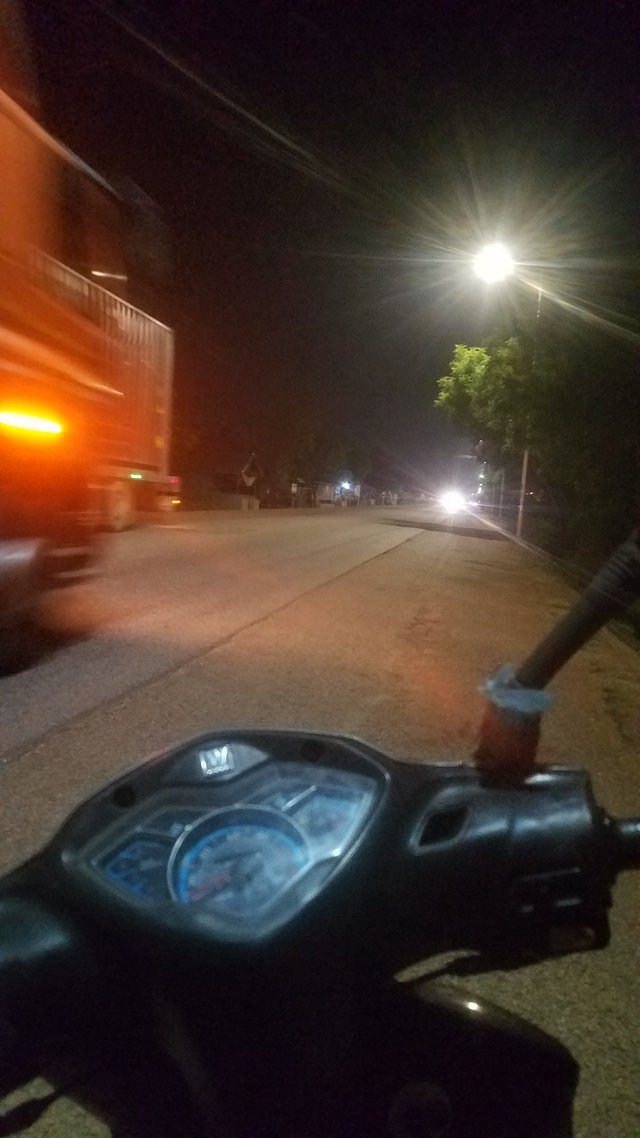 Water break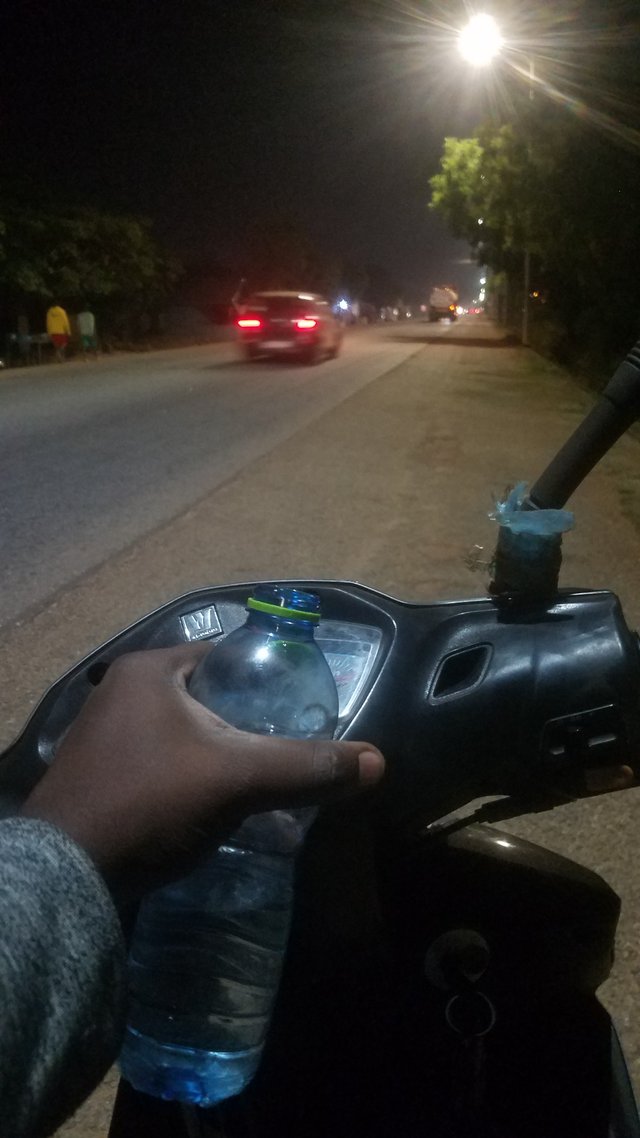 Water break
I finally got home and was exhausted and needed some serious rest. I took some food and prepared for beg as it was late at night too.
It was a rather fun day though, I was happy meeting my sister after not seeing her for months.
Thank you for your time.