My Verification Post: @abdulkahargunu |Ghana 08-12-2022
Hello there I'm Abdul Kahar from Ghana, it's my first time here and I'd like to introduce myself to this wonderful community.
---
I'm a Ghanaian and a student pursuing a bachelor's in Computer Science, I'm currently at level 400. I'm a cool person no matter how you look at it. And oh, I'm a male 😂 I almost forgot about it.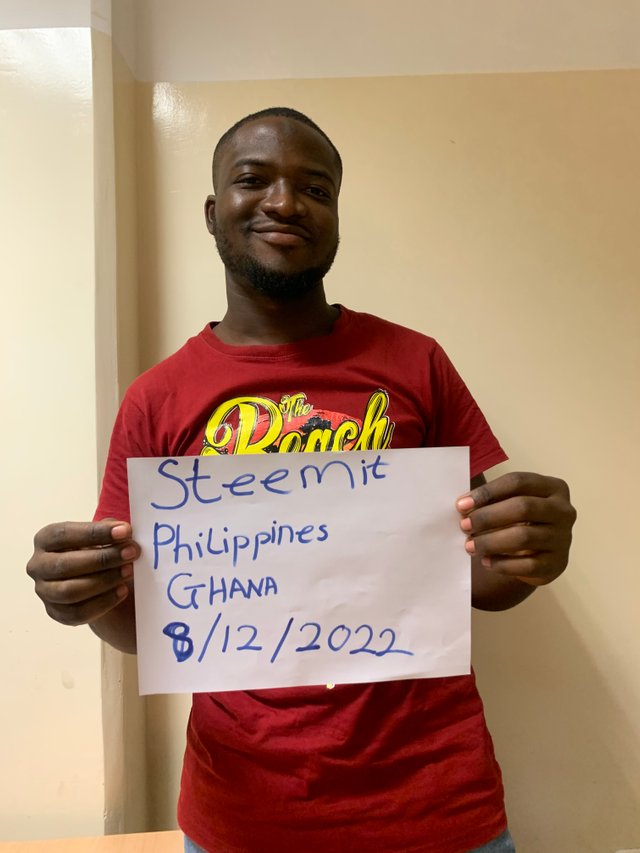 I'm a Muslim and my dad has a couple of wives too, 3 to be precise, and with a lot of children, yeah a lot.
---
My childhood might be the best time of my life, life was much more fun and less stressful at that time, and all the thinking and headaches now couldn't be found at that time.
Being born in the 1990s makes us young and old at the same time, ever heard of "Being young amongst the old and old among the young"?
Going to school at that time was always fun because we always had friends to go with and would play all day long. But we had to return home early else you'd receive beatings at home.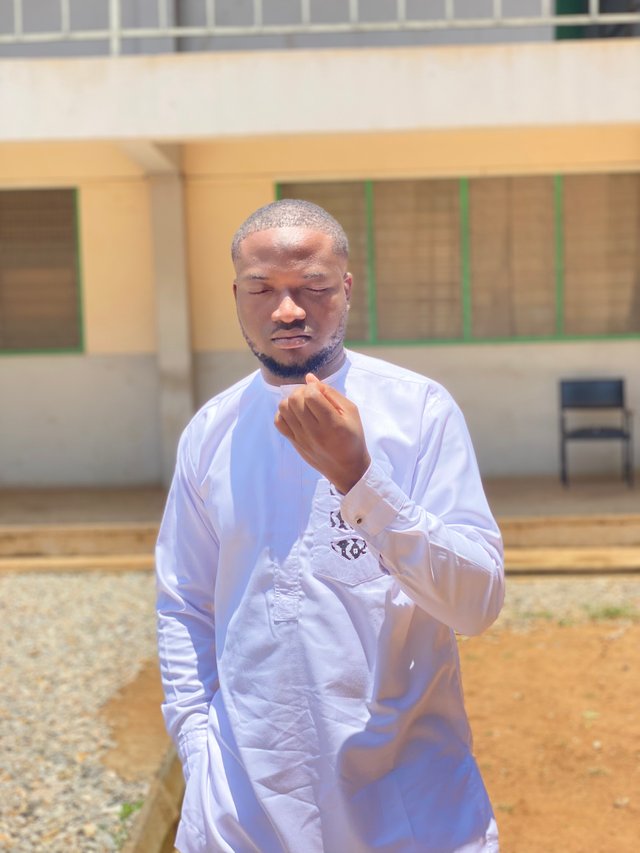 I have always been a computer lover for Hid knows how long, I feel a sense of connection with Computers whenever I'm using one. It's like it tells me where to go and what to do and how to do it.
I'm always happy when I'm able to solve a computer's problem.
---
I've always loved football, I didn't say I can play 😂😂 I love watching football, my favorite football club is Manchester United, the best in the world 🌎
Whenever I step on the pitch, all the dribble moves I had in my head vanish like instantly 😂 I once watched myself play on a video and I realized I was a mess on the pitch.
---
I'm a music lover who loves GRM a lot and all rap music, sometimes I find music as my source of escape from worldly matters.
Movies keep me joyous too, I like fiction and historical movies. Seasonal movies are where my love lies, I just like the length and the suspense it brings.
And oh, I'm a student leader too, I'm the Computer Science Society President of my campus 😊
I'm new here and I'm hoping you'll show me around, I'll be in your care.