Happy 25th Anniversary Mom and Dad.❤️😘🎉. Bought gold ring from Steemit Earnings.
So hello everyone how are you all hope so everyone is well and good so friends yesterday it was the silver jubilee of my parents and we all were really very happy.
As yesterday in our area it was hit by the cyclone so none of our relatives could come to our house but still we enjoyed a lot as we got all our relatives on group video call and enjoyed.
This was the decoration which i made and it was really appraised by my parents and i was really happy too after having this decent setup.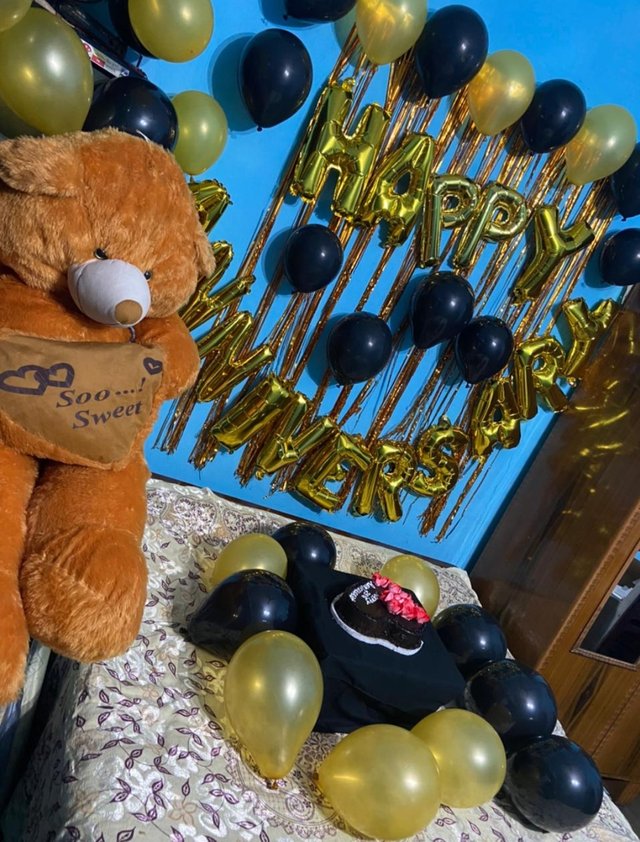 As our city was hit by a cyclone so it was really very difficult to get cake byt still managed to get these and even this was yummy.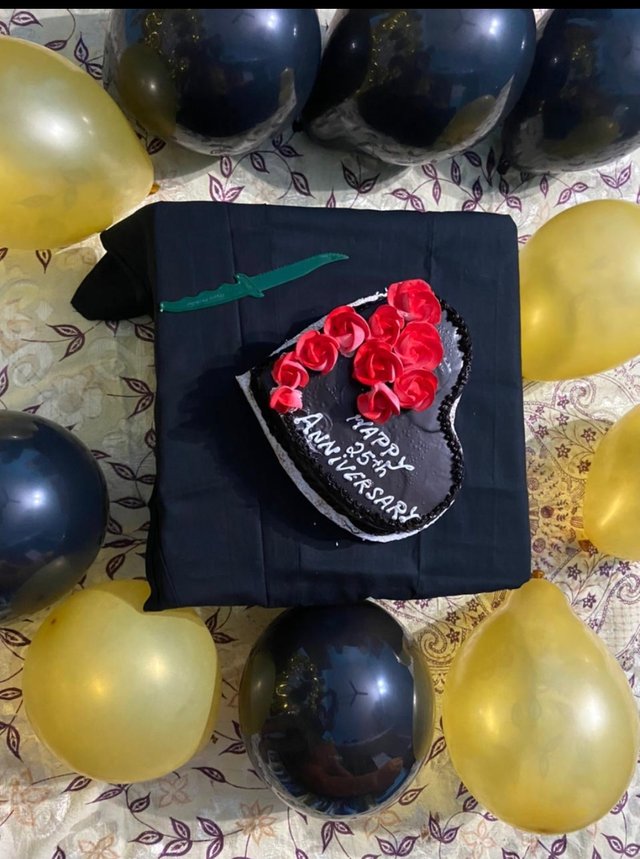 So now hear comes the beautiful couple the love of my life 😘❤️. They are simply best.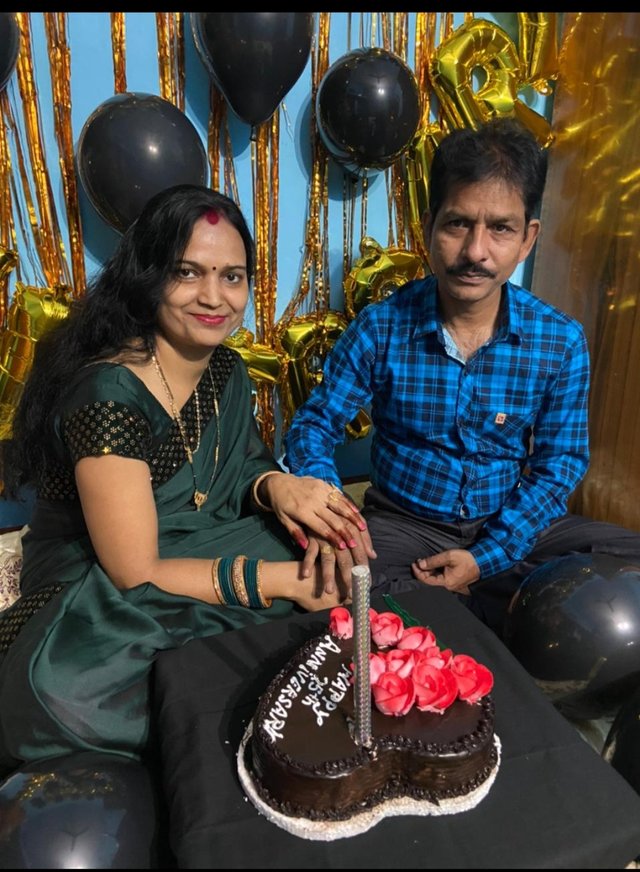 Now hear they go for the cake cutting.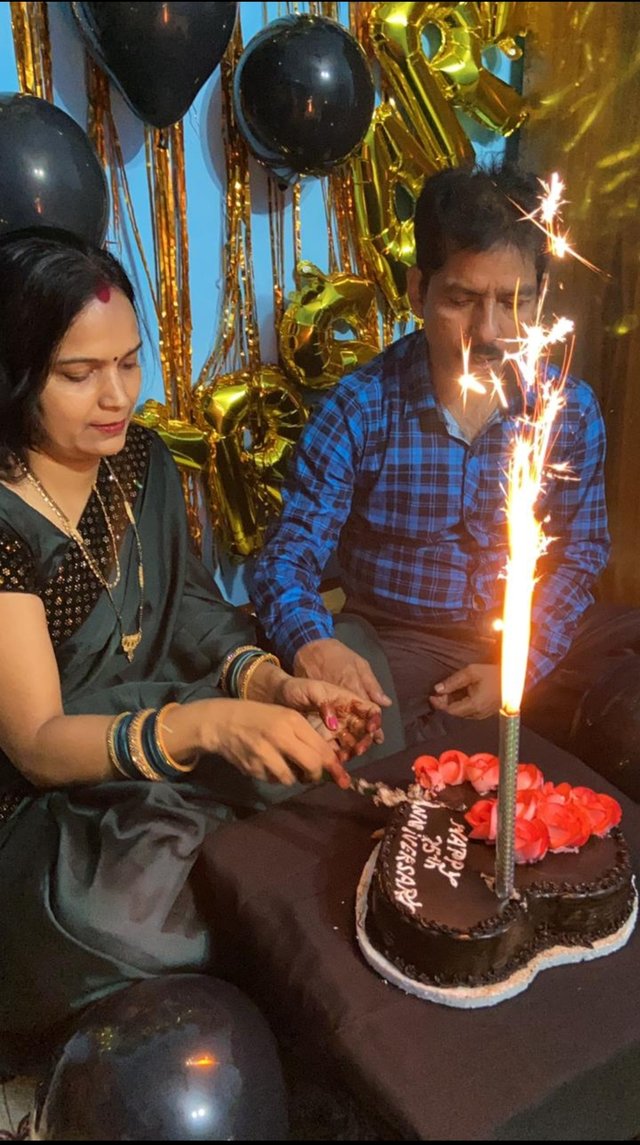 They look so perfect together ❤️ it was really an very memorable experience.
Now hear comes the gift time so i gifted both of them gold ring from my steemit earning which is really an proud moment for me and i really wish to work hard towards making these things happen again.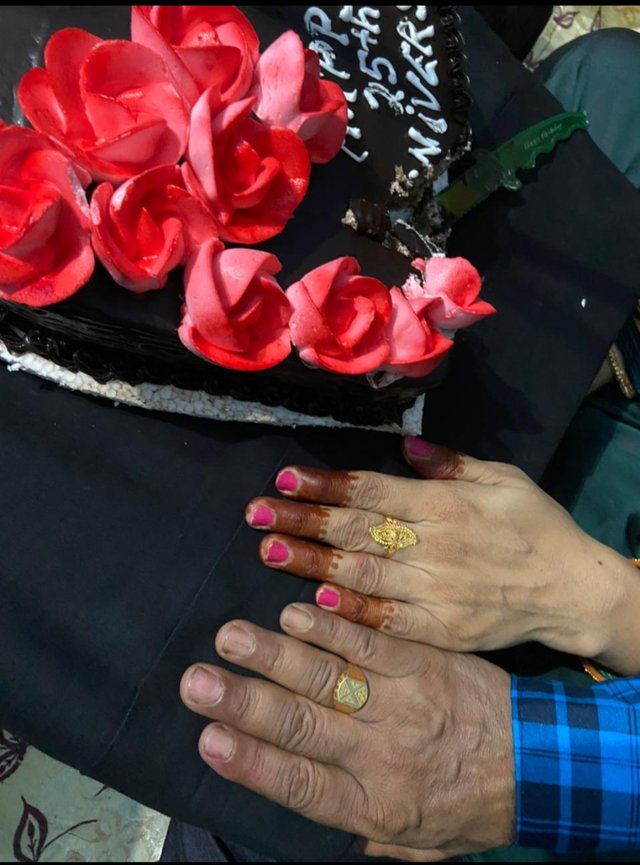 After that we had lots of photo sessions as i was completely tired and not dressed well so i have not took any of the pictures but yes they looked very pretty.
So after this we had some delicious foods and unfortunately i forgot to take pictures but yes it was very yummy.
It was all for the i was completely tired and then decided to just sleep and a memorable day came to an end.
Thanks friends have a great day ahead.