Better life with steem|| The diary game || 15.08.2022 || Club100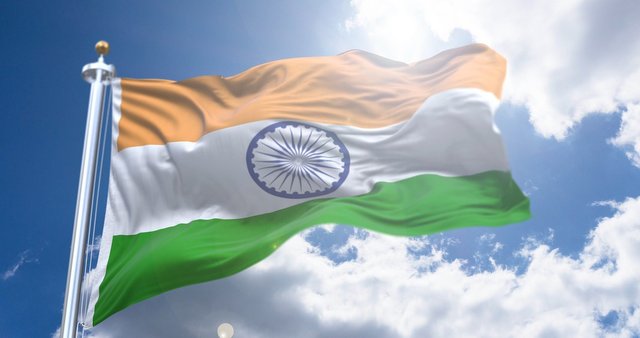 source
(Happy Independence Day)
Hello,
Everyone,
First of all, I wish you all a very Happy Independence Day. Hope you are all doing well. And everyone had a great day today.
Today morning started very well. When I woke up, I heard the patriotic song "Vande Mataram". The music was played on the mic of the club next to our house. I woke up today hearing that song and it's feels really amazing.
It started raining when I came down after freshened up and went to pick flowers from the trees. So I came back without picking all flowers. Then I made tea for everyone. My Father-in-law couldn't go for his morning walk because of the rain. So he and my mother-in-law are refresh themselves. But Shubho was still sleeping. Three of us were having our tea when the calling bell rang. I went to the gate and saw my sister in law, her husband and their two sons came.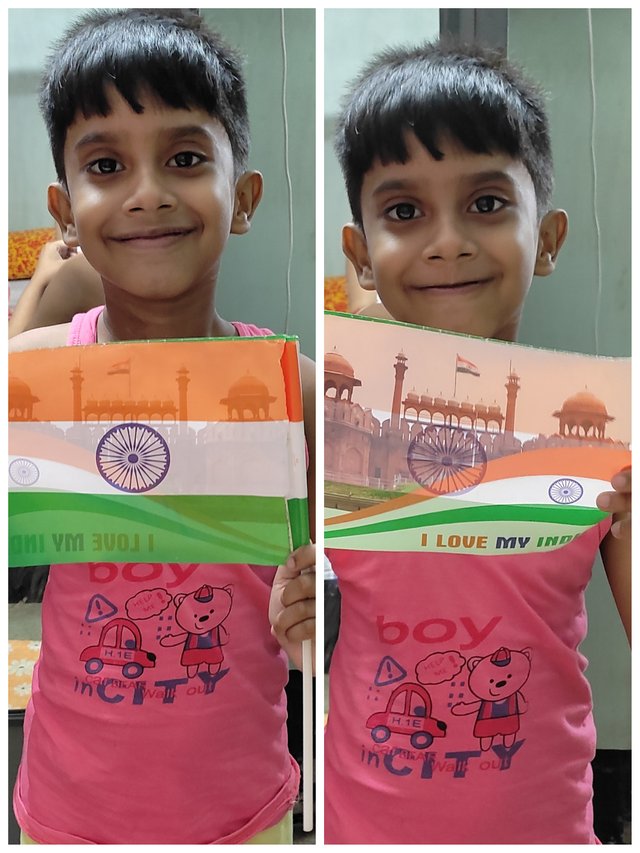 (My sister in law's younger son brought the flag from school and showed it to me)
My sister in law's younger son attends school near our house. Today there was a function in school on the occasion of 15th August. So from there they came straight to our house. As today is the holiday of my sister in-law's husband office, they will stay at our house today. They will go to back their home at night.
After that I made tea for them. Then I gave tea to shubho and gave biscuits to Picklu. After that I made paratha and potato curry for breakfast for everyone. We all finished breakfast and chatted for a while.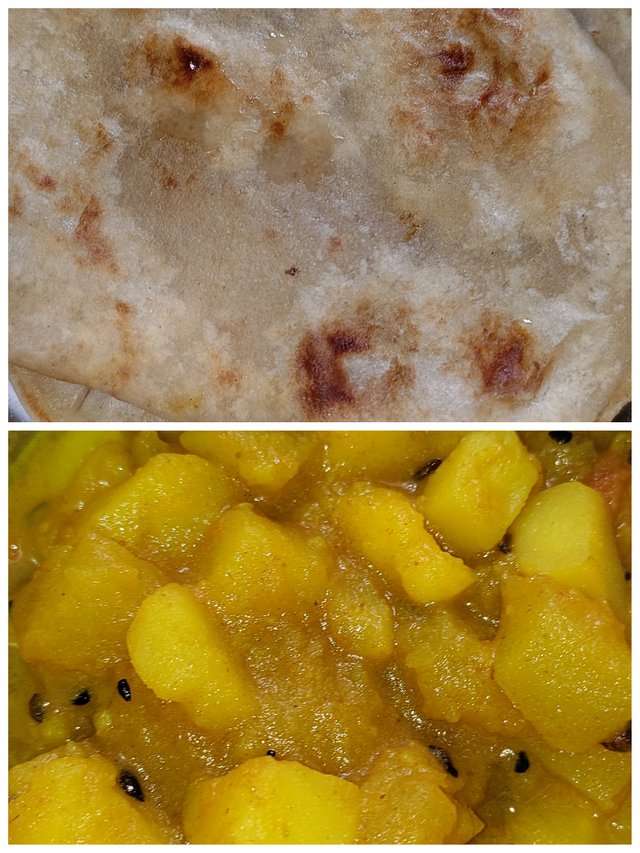 (Today's breakfast-Paratha & potato curry)
We all decided to have chicken biryani for lunch today. My sister in law cooks yummy Biryani. Today she cooked biryani for all of us and I helped her. She also cooked waking fish curry, mixed vegetables and red lentils for father-in-law and mother-in-law.
As long as we both cooked, my mother-in-law finished the housework and took bath and offered today's worship. It continued to rain all day today. However, today Picklu had to take a bath. I thought Shubo would give a bathed him today. But he went out with his friends and could not return home because of the rain.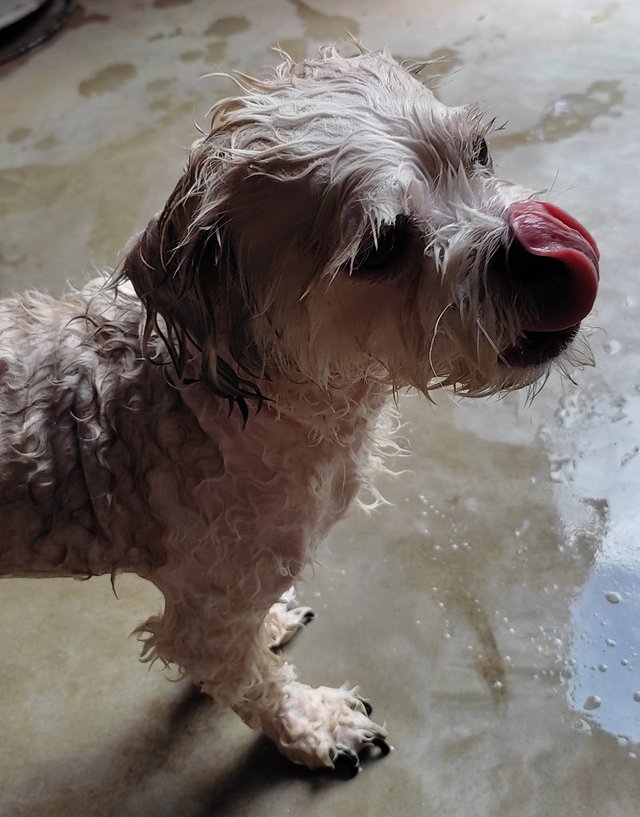 (Picklu is taking a bath, while taking a bath he gets angry with me)
So I finished the kitchen work and bathed Picklu. After getting him ready I went to take a bath. By then everyone's bath is complete. After my bath was finished, Shubho came back and took bath.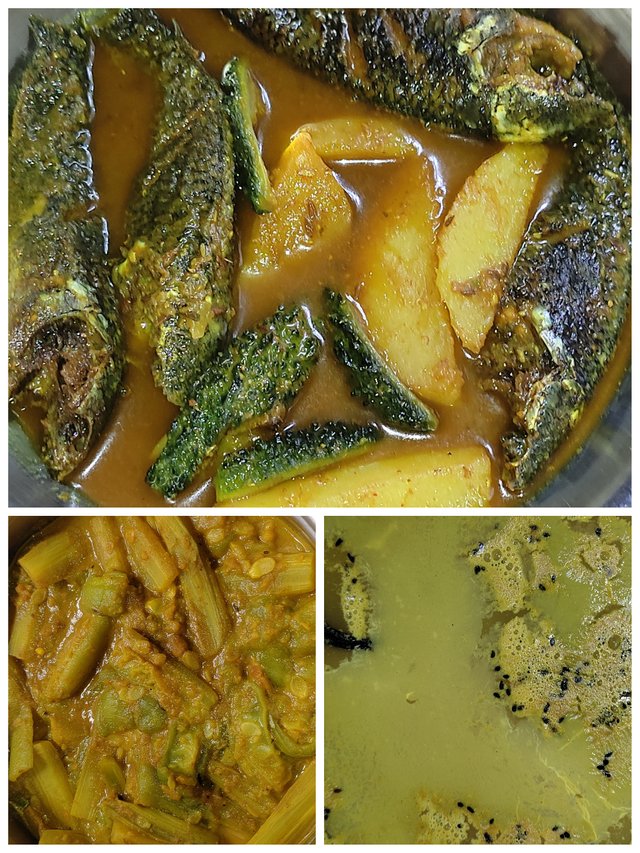 (Lunch for my mother in law and father in law)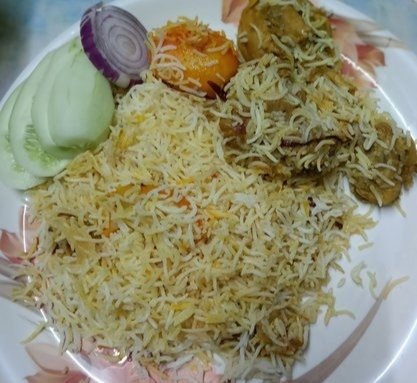 (Chicken biriyani for all of us)
My mother-in-law let everyone have lunch. And I give Picklu his lunch and gave him medicine. Then I, my sister in law and mother-in-law sat together for having lunch. At the end of the lunch, everyone rested. In the evening I made tea for everyone. And my mother-in-law gave evening worship. We all talked about old times while drinking tea.
After that Shubho went out with his friends. He will have his evening tea outside. So he left home without having tea. Picklu was sitting under the dining table and listening to our gossips. After a while I made roti only for my father-in-law and Picklu. When it's time for Picklu's dinner, my father-in-law will gave him dinner. After sometimes I will give him medicine.

(Everyone was sitting in the dining room and talking, and Picklu was lying under the dining table listening to the gossips.😆)
Everyone is still talking in the dining room. And I came to my room and sat down to write my post. After finishing the writing, we will all finish our dinner after giving medicine to Picklu. Then when my sister in law's family will returns home, I will finish all the work and go to sleep.
All in all, today my day was spend much better than other days. When someone comes to the house, you can't understand how the time passes. However, this is how my Independence Day went. Hope you all also spend today happily.
Take care everyone. Always be happy and stay healthy. Good night.