We would request all the Indians to set 25% beneficiary to @null for Coin Burning . Let's see what is coin Burns #club75
Hello everyone this is Monz from India , hope you people are doing great and enjoying your days . Here is a piece of information which I would like to convey to all my Indian friends which is setting 25% beneficiary to @ null for coin burning.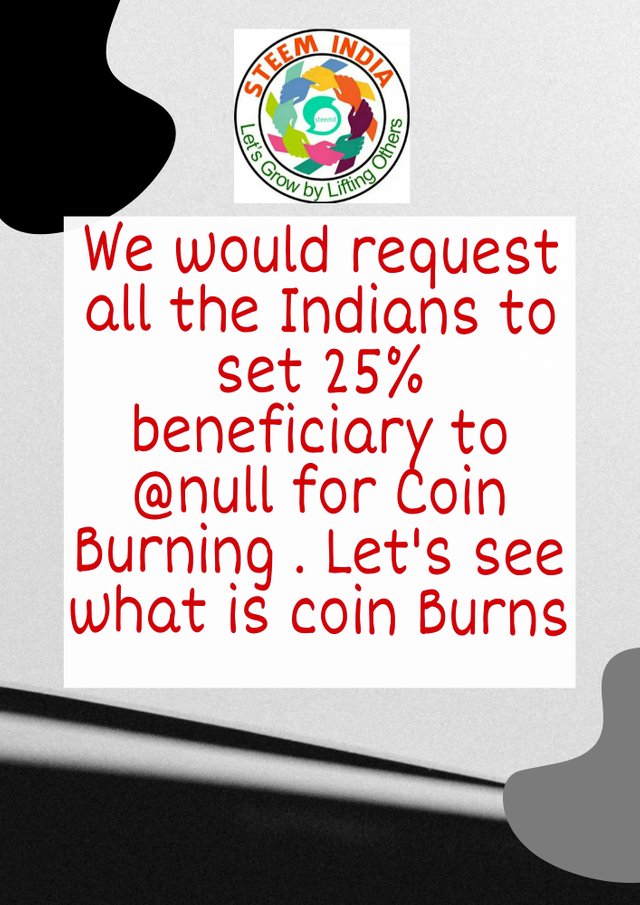 Let's see what is coin burning ?
Coin burning can be defined as a process of reducing the coins in the crypto market which is for the purpose of reducing the supply of circulating coins.
Coin burn generally reduces the coins in the market and hence the price of the coin increases .
Why to set beneficiary for null and who is null ?
Null is account which no one has control over and when the coins of beneficiary goes into that account it is locked up forever which in turn will be removed by us in future.
The idea of setting beneficiary for 25% to null was suggested by one of our friends name @rosz . This project is also being supported by are very own @steemcurator01 sir . Below is the screenshot of the proof or the statement by sc01 sir.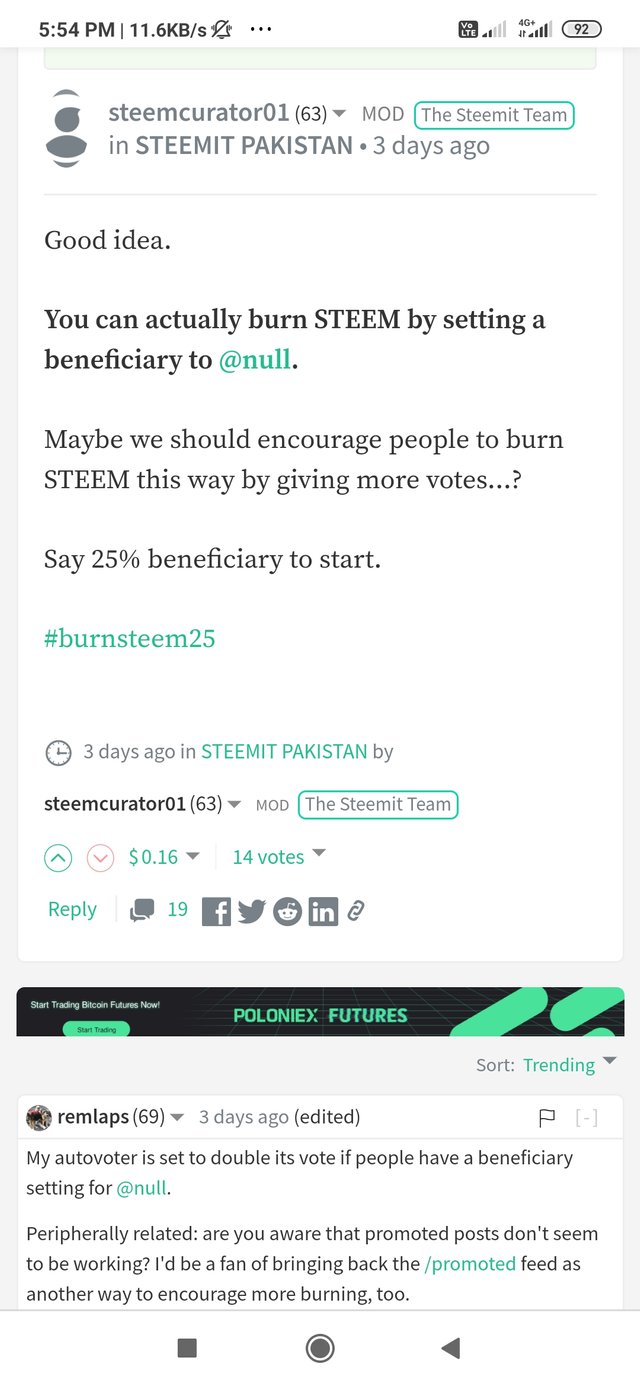 Screenshot of the statement by steemcurator01 sir!
You already know to set beneficiaries so it is silly to show step by step setting of beneficiary. I would also like to add a piece of information that use #burnsteem25 tag in first three tags of the post after setting beneficiary to Null account .
We want all the #SteemIndia community people to follow the rules and regulations and use proper tag to get supported from our curators . Hope I am clear to convey my message to all thank you and have a great day I had everyone.