STEEMINDIA CONTEST NO#11 || Make a craft with colored paper || 25%@steemindiaa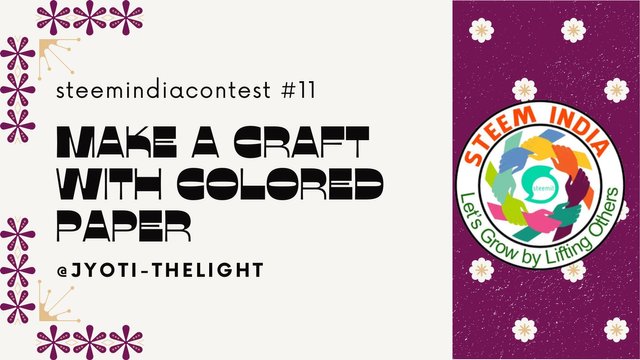 Made with canva
Hi friends and dear members,
Hope you are all doing fine and enjoying life with your family and friends. Today I am going to launch a Contest #11 in this post, and the contest is open to all.
Contest Details:-
The contest's subject is "Make a craft with colored paper". To take part in this contest, you have to make any craft with colored paper, it can be an origami, paper flower, or wall hangings and there is no limit to your imagination.
The contest is open to all steemians of around the world, and can make a post in any language and should submit its English translations with it.

Contest Prize:
We have decided to giveaway 25 steems pool prizes as:
1st Prize- 12steems
2nd Prize- 8 steems
3rd Prize- 5 steems
and also will get surprise upvotes from curators.

Contest deadline is 09 JUNE 2022, 11.59 pm IST .

Contest Rules to be Followed:
• Contest post must be submitted only in the #steemindia community.
• Contest post title should be "STEEMINDIA CONTEST NO# 11 || making of paper craft @username(replace your username) .
• Post must have at least 5 pictures of the making methods and a selfie with the final craft.
• Contest is for making craft so the artist must explain how he made the craft with quality writing article must have at least 300 words.
• Contestant must have participated in any of one clubs such as #club5050 or #club75 or #club100.
• Use tags #art, #creative, #si-art and the club you are in, for example #club5050 .
• You can also ue #learnwithsteem and #tutorial if you make a craft with the tutorial.
• Set 10% to @steemindiaa.
• Pictures must be your own, copying pictures from the internet is not allowed.
• Don't post any Plagiarised or illegal content.
• Invite at least three friends to take part in the contest.
• Submit your post link in the comment section of this post.
• Upvote and Resteem this post.
Cc:
@steemcurator01
@steemcurator02
@monz122
@cryptogecko
@deepak94
@disconnect
💚THANK YOU & ALL THE BEST 💚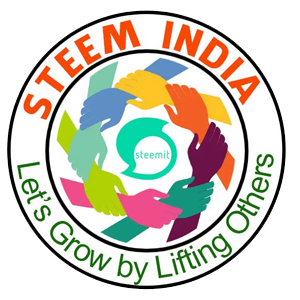 Discord : https://discord.gg/SXmzvqG3
Telegram :- https://discord.gg/gDWtsZQy

💚THANK YOU 💚