TUTORIAL ON THE BASIC USE OF STEEMWORLD.ORG TOOL|| by @deepak94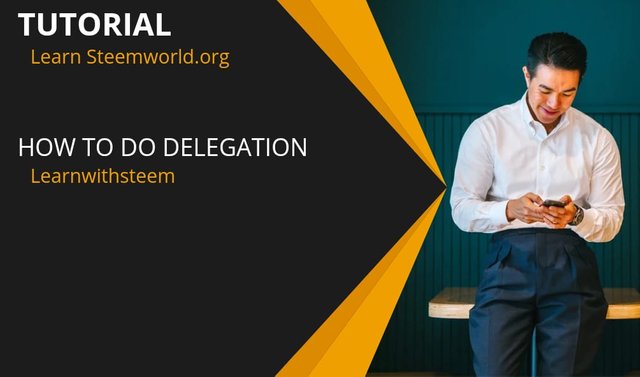 Source:
canvas

Hello Namstai my all dear friends,
Today I introduce a platform of steemworld.org with the use of this platform you can do many thing and this platform helps to know how to delegate or SP to someone or so many things we learn in this sesson.
The steemworld tool is the tool which created by @steemchiller, with the help of this tools you can track your steemit account status.
So, without taking much time I just start reviewing this useful tool.
How to access the steemworld tool
First open any browser and click on url and search steemworld.org
you saw a interface just like this.

Source:
steemworld.org

After sign in with your steemit user id and posting key.
I login with my id and password then the interface comes is that.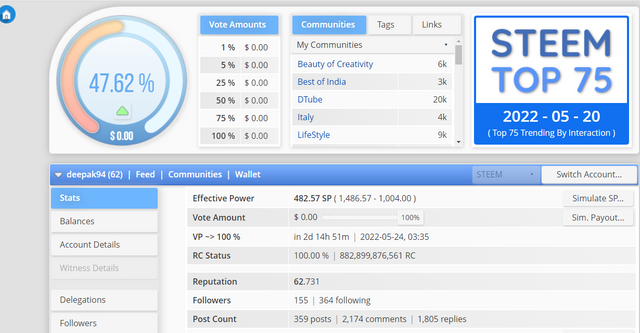 steemworld.org/deepak94

Now let looks few thinks that can be checked using the steemworld tool.
In the above interface of steemworld you saw many different columns. Each and every coulumn tought me something important.
In this column you see you effective power, vote amount , Reputation satus etc.
EFFECTIVE POWER - Its depend on your earning SP. More the steem power more will be the effective power.
VP ~> 100% After how much time your voting value become 100%. You can see in my case my voting value recover in 2d 14h 51m.
Voting CSI It means how much you engage with different people in this community.
These are some important thing which you wants to know in this stat column.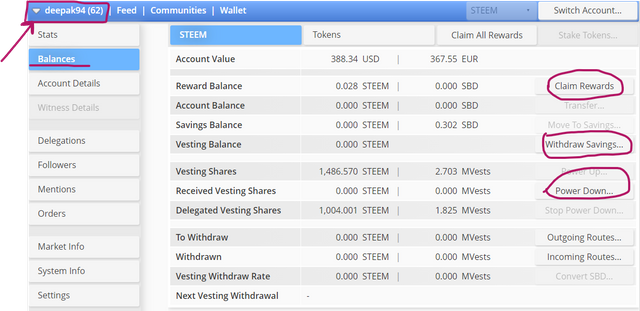 steemworld.org/deepak94

Now in this entire tab you can know your balance detail and you can handle you steemit curation reward with the use of your private active key. Here you see the rewards ( claimed and unclaimed). You can click on claim all rewards by entering your privatae active key.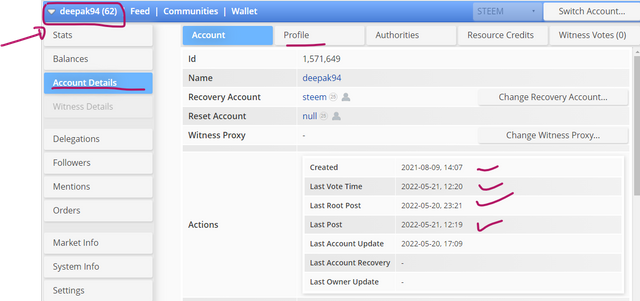 steemworld.org/deepak94

In this tab you just see your account details in a single page about all things like when your account is created, your last voting etc.
On this tool you can see the delegation details of your account and you can also delegate our SP to promote our community.
Many of my friend have arise so many difficulty regarding the delegation process. So with the help of this tool you can easily do your delegation.
I just explain step by step how to delegate our SP to someone
First open click on the delegation tab. Then you saw a interface.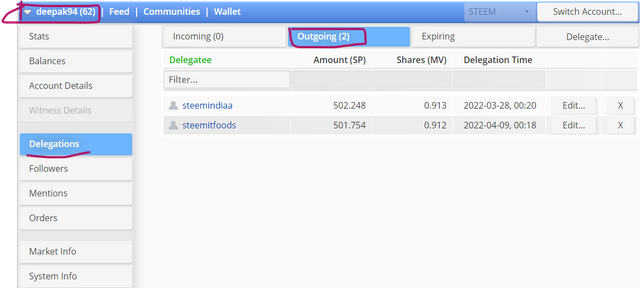 steemworld.org/deepak94

Then you just click on the last column and you saw a new interface.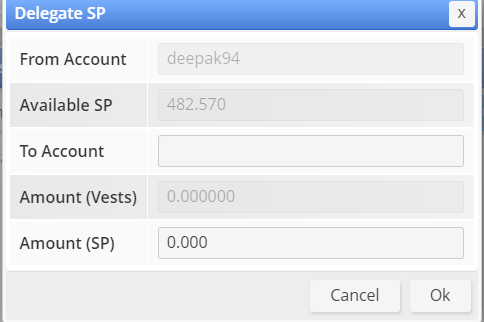 steemworld.org/deepak94

I just give the example where I delegate 100 SP to #steemindiaa Comunity.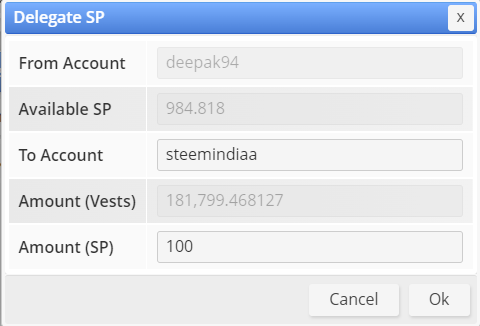 steemworld.org/deepak94

Now after clicking you see the confirmation page.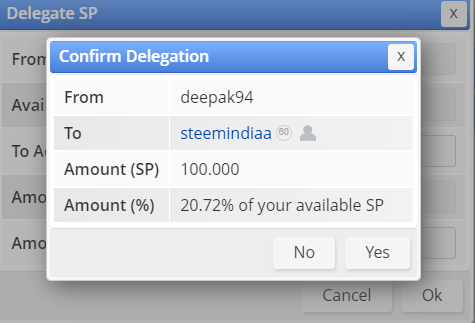 steemworld.org/deepak94

Now after enter ok then you have to enter you private active key.

steemworld.org/deepak94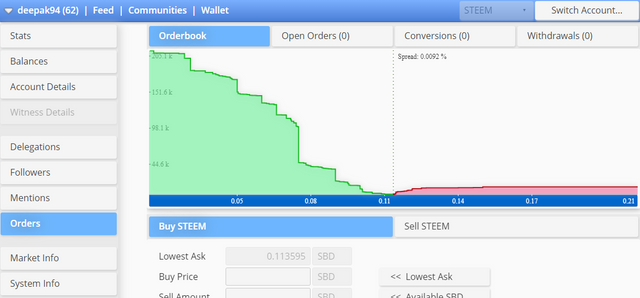 steemworld.org/deepak94

In this tab user can get access the internal market of steemit where we can convert our SBD to steem vice versa. In this page user can access the order book and check his open order etc.
In this way the new user can start knowing your steemit platform with the help of steemworld.org application. If anyone wants to know anything then please comment on my post I will definetly reply your answer or if you want more details about this platform then you click on this link source
Quick delegation Links for #steemindiaa


500 Sp 1000 Sp 1500Sp 2000 Sp 2500 Sp 3000 Sp