The diary game|| learn with steem || My past two days|| by @deepak94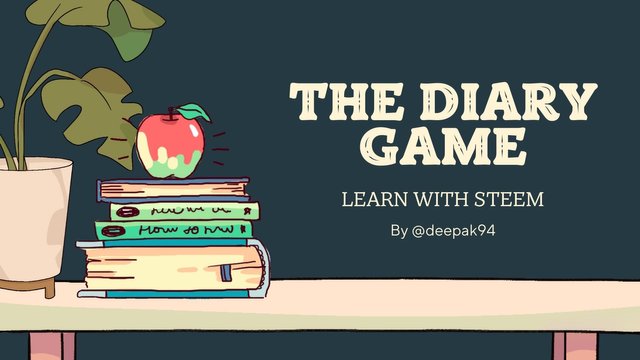 canvas

Namaste all my dear friends,
Hello friends, how are you all hope all is well. Since last few days I have not been able to post regular diary on Steam Steaming. About 2 days ago, my mother had an accident due to which her back was hurt. We immediately admitted to the hospital. It's been 2 days my mother is still in ICU.
In old age, the bones gradually start to weaken and in such conditions in which if there is a slight deep injury, then it can be very dangerous in the future. That is why, on the advice of the doctor, we got all the tests done on our mother, and by the grace of God, all the reports are correct; there is no problem in that.
My mom|| Device- Oppo A5 2020

About last two days diary
We got my mother admitted to Shakuntala Hospital in Prayagraj 2 days ago. Because it was 8:00 in the night and at that time we saw our nearest hospital in a hurry and got admitted there. Shakuntala Hospital comes under the ECHS facility of Army Hospital.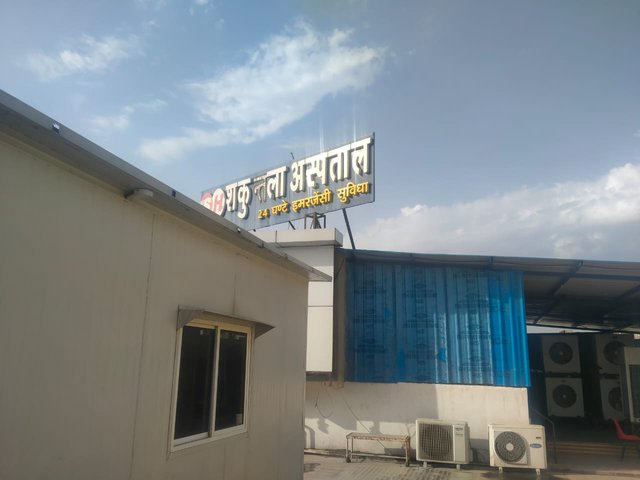 Source:@deepak94's oppo A5 2020

What is ECHS In India,


ECHS stand for EX-SERVICEMEN CONTRIBUTORY HEALTH SCHEME
This facility is given to the three armies of India, Army, Airforce and Navy, this facility is given to the Ex servicemen who serving the country and their families, the government bears all the cost of your treatment under the ECHS facility. Yes, ECHS facilitation center is available almost everywhere. But in the emergency situation, the government has given many private hospitals under this ECHS for free, pensioners can take advantage of it. The government will pay whatever expenses will be incurred during the treatment.
There are total 427 Polyclinics (excluding 6 Polyclinics in Nepal) in 30 Regional Centres sanctioned by the Indian Government.
At Morning
At night, the doctor immediately saw the condition of my mother and immediately admitted to the ICU. There is the team of doctors concluded and first gave pain killer to my mom so that the pain would be reduced. The next morning the mother was taken to the ground floor of the hospital for an X-ray city scan ultrasound. After all, I went to the nearest tea shop in the morning and brought tea for all my family members. We all were waiting for the report. We are waiting for the doctor after the report comes, so that he should come as soon as possible and tell us about that report.
Important terms ...
ICU - Intensive care units
Intensive care unit refers to the special treatment given to patients who are actually not good and required very critical medical care with experience doctor team.
In emergency or accidental case with the referral of doctor. Patients should be admitted to ICU.
In this unit Mobile phones are not allowed.
Without the consult of doctor no person can enter in ICU room.
X- ray machine test in medical field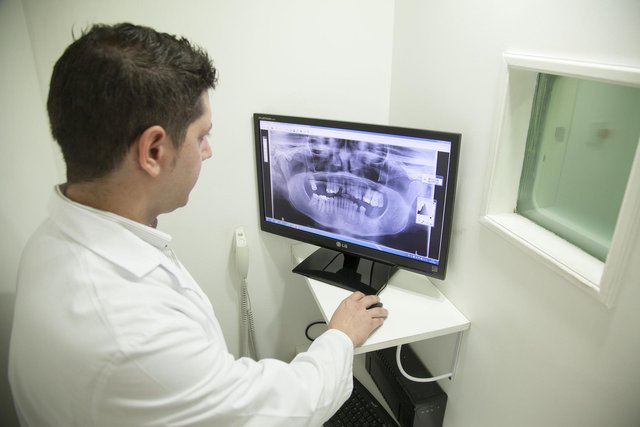 Source:
Pixabay

In X-ray machine pass x-ray beams through the part of the human body to produce the images of tissue, organ, bones. This ray is invented by W.C Rontgen in 1895.
Doctors recommend to patient to look the fracture bone or find Tumors and any sign of Pneumonia in the lungs or so many things etc.
Dentist take X-rays to check the cavities or find some dental problems with the help of X-ray report.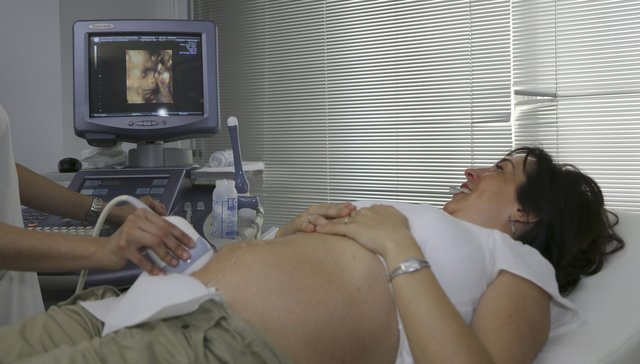 Source:
Pixabay

The name also suggests that it must have worked with the help of sound. Ultrasound imagine uses sound waves to generate pictures of internal organ inside body. It helps to diagonose the pain, swelling and internal infection in the body. It can be used to examine an unborn child(infant).
CT- Scan (Computed Tomography)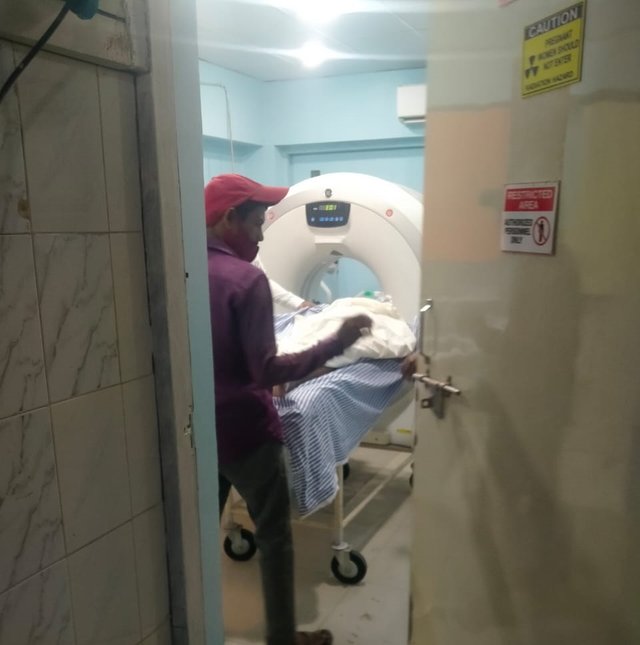 This Technology is very useful to detect injuries in any part of body. Mainly it uses a series of X-rays to produce a 3D image of soft tissues and bones. With the use of this device we can accurately detect the infection, blood clot etc.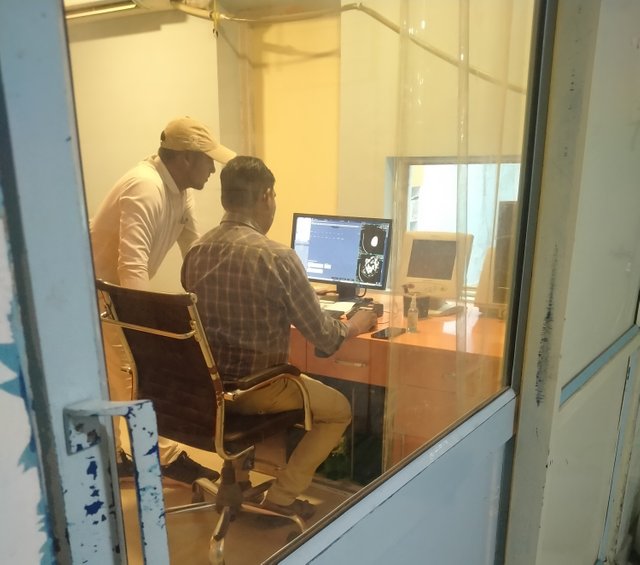 Source:@deepak94's Oppo A5 2020

Now back to my diary about So we were waiting for the doctor. that when he came and read the report and give us the suggestion.Till then I went to the tea shop and got tea for everyone from there.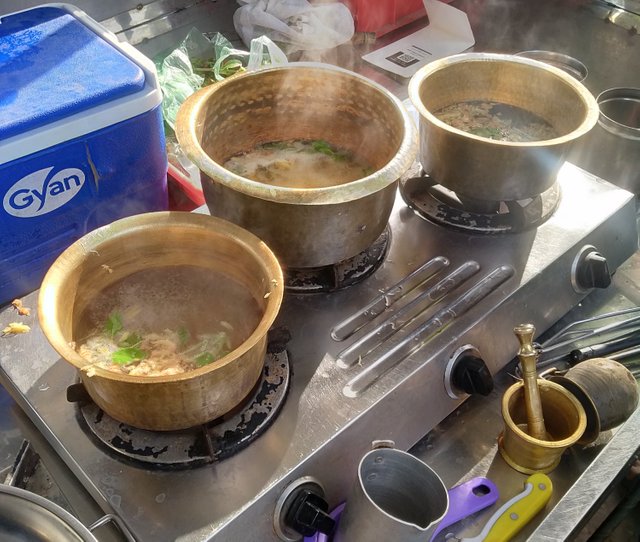 Source:@deepak94's Oppo A5 2020

After a while the team of doctors came and they told that everything is normal and there is no need to panic. Then everyone got satisfaction.
After 2 days today mom has come to home.
So this was my diary of the last two days.
In this diary, I have tried to tell you some medical terminology along with the diary.
Quick delegation Links for #steemindiaa


500 Sp 1000 Sp 1500Sp 2000 Sp 2500 Sp 3000 Sp