About Green Jobs|| Learnwithsteem||For protect our enivronment|| by @deepak94


Hello friends, how are you all, hope all is well, today I am going to write about something important topic nowadays in India. Today in this post we discuss How important is Green Jobs to control global warming. So let's start with the topic.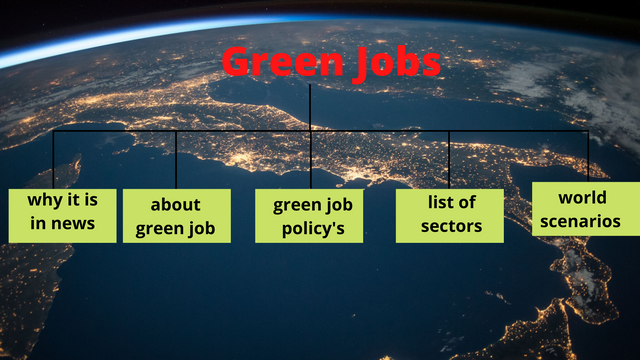 Why in India it been in News in recent few days
During his speech by the Prime Minister of India Shri Narendra Modi on 5 June 2022, he mentioned the efforts being made by India regarding Green Jobs. For this reason, this topic has been in a lot of discussions recently.
By having green jobs, we control the huge changes happening in climate change.
Green Jobs
In simple words, we call green jobs where there are jobs related to the field of environment, so that people work there and contribute to creating a good environment.
All these categories of jobs have a direct positive impact on the environment. Green jobs are methods of work where goods are produced without harming the environment.
The main objective of green jobs is to reduce the negative impact on the economic sector and move forward with a low-carbon economy.
What is a Low carbon economy?
To reduce the emission of greenhouse gases such as carbon dioxide, carbon monoxide, etc to a great extent, so that the environment can be saved from heavy damage, is called a low carbon economy.
Skill council for green jobs
The Skill Council for Green Jobs works to promote green jobs in India. It was launched on 1 October 2015 as a non-profit and works independently and was created to protect the environment. It aims to promote manufacturers in the green business sector in India. It was linked to the National Skill Development Mission.
Promoted by the ministry of new and renewable energy and the confederation of India Industry (CII)
Renewable energy
Green construction
Water management
Carbon sinks
Solid waste management
Green transportation
All these sectors have the following functions, such as cleaning water, using water properly, and it comes in water management. Similarly, in solid waste management, making expressway highways from garbage and using waste products properly.
Use and manufacture of electric vehicles in green transportation
In Renewable energy, we use renewable sources of energy for the production of electricity.
some of these renewable sources are.
wind energy - windmill
Solar energy - solar cell
tidal energy
hydro energy etc.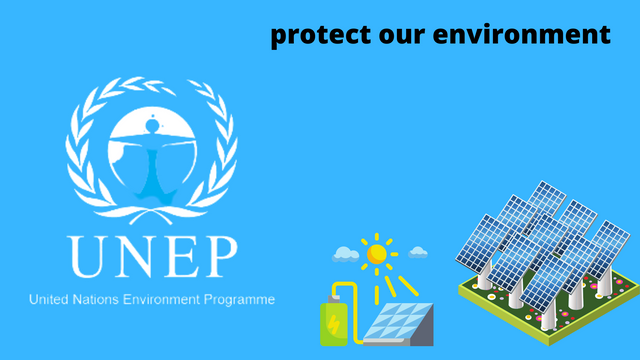 According to the United nation environment programme 2019 emission gas report
Very essential it is very essential to reduce greenhouse emissions up to 7.6% per annum between the years 2020 to 2030 as targeted set during the Paris agreement
If we are not able to do this, then global warming will increase very much in the coming time.
And if we achieve this, then we will be able to control our global warming and our coming generation will be able to take advantage of a clean environment.
Green job initiative launched globally by the following organisation in 2008 is
The international trade union confederation
The international labour organization
United Nations environment programme
The international employer's organisation

That is all about my today's diary about how Green Jobs is useful for our environment. Nowadays the use of solar power plants and use of the electric vehicle is increasing continuously. It will be very beneficial for our environment and with the help of all this, we control global warming.


Good night
All the pictures made by me with the help of canvas

link