Curator Cat: A Few Belated Caturday Pictures!
Greetings fine Felines and Hoomans of Steemlandia!
Alas, we missed the "official" Caturday this weekend, but since we are having a holiday weekend (Independence Day) here in the USA, I thought I'd post a few cat pictures, anyway!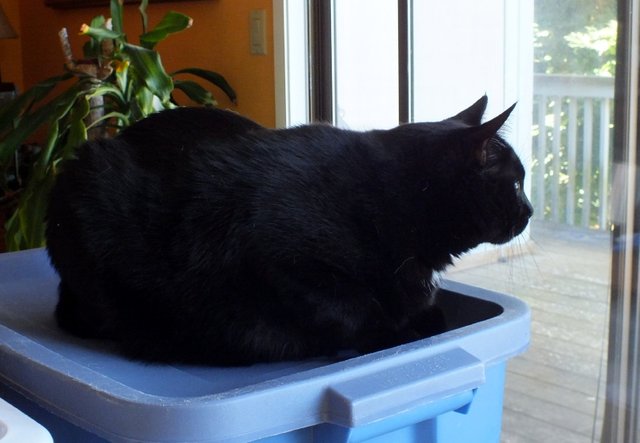 What's that NOISE outside?
We've had a rather quiet weekend here... both the Daughter-Hooman and Son-Hooman are feeling sick at the moment, so they did not come to visit from Seattle.
Meanwhile, there are already firecrackers and fireworks going off outside... and it makes us cats rather nervous!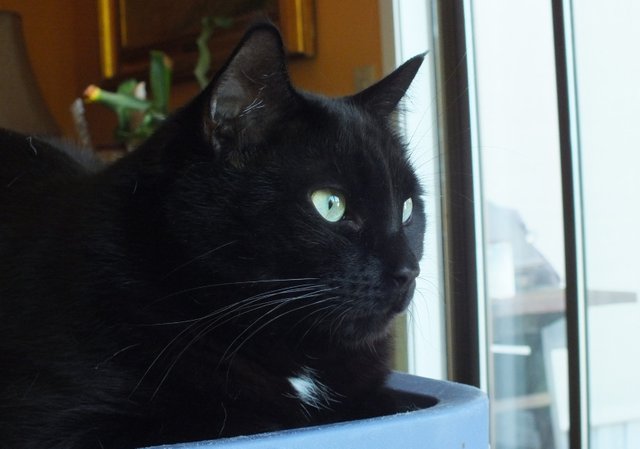 I know you Hoomans think it's all fun and games, but your furry friends don't really understand the noise, and it even scares some of us!
So I am personally glad the Hoomans are taking a quiet day at home; at the moment I am sleeping in my comfy basket, right next to the Dad-Hooman. As long as he continues to touch me, I feel safe and relaxed...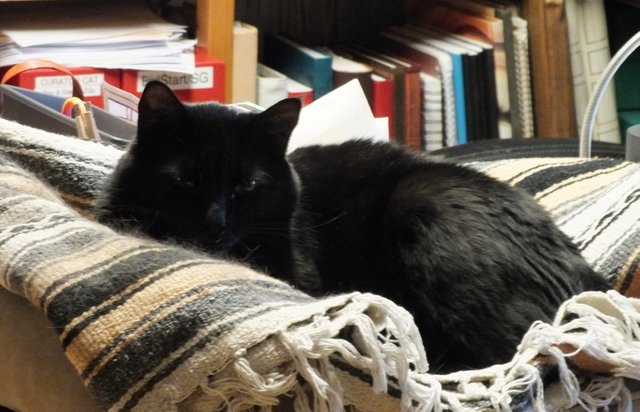 This is a safe spot....
My fuzzy housemate Smudge has her own safe spot where she can see everyone in the house nearby... and she's also sleeping peacefully.
Daisy the dog — who's a bit more highly strung and typically barks at fireworks and loud noises — had a teeeny little bit of a cannabis edible with her dinner treat and is now sleeping peacefully.
I'm glad our Hoomans care!
Happy Independence Day to my USA friends!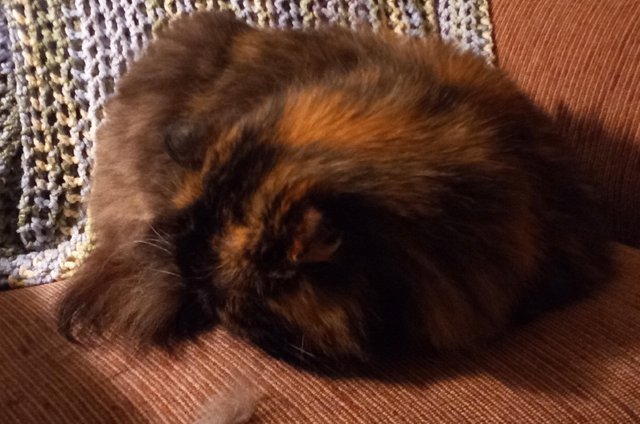 Smudge, chilling out on her blanket!
Create and Support Pet Content on Steemit!
If you are a pet lover, why not support pet related content on Steemit by posting some content with pictures and some stories about your own pets?
We are trying to revive the #dailypetphotography and #dpet tags on Steemit, which used to be very popular 3-4 years back! We can make them popular again... I know there are many pet lovers here!
All you have to do is take that first step and post something!
=^..^=
X-122/419 2022-07-04