The United States Senate Showing The Need For Decentralization
It is said when you only have a hammer, everything looks like a nail.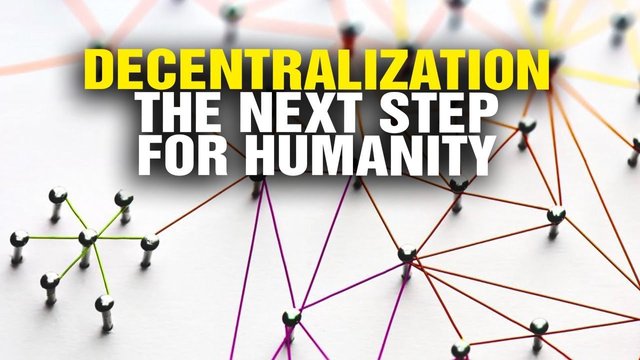 Source
Well, in my eyes, when I look around, all I can see is centralization. When I view things from this perspective, I can only come up with one word: slavery.
Humanity is under the digital thumbs of its overlords. This is something that most are aware of. It is a situation that needs to be addressed and the technology exists to do this. However, it is a long term struggle and the established players are pushing back.
Politicians never let a good crisis go to waste. The United States Senate is full of top-notch politicians who are always willing to leverage bad situations for gain.
Yesterday, it was announced that Senators Graham and Blumenthal put forth the Eliminating Abusive and Rampant Neglect of Interactive Technologies ("EARN IT") Act. Why worry about the coronavirus when there is the opportunity to expand the reach of government?
On the surface, the bill is suppose to target child abuse. Of course, with government nothing is as it appears. Basically, this bill is designed to expand the government's ability to monitor people's communications. In other words, it would force companies to "qualify" to be able to encrypt data.
Naturally, to believe this is about protecting individuals is plain foolish.
"Facebook is talking about end-to-end encryption which means they go blind," Sen Graham said, later adding, "We're not going to go blind and let this abuse go forward in the name of any other freedom."
At this point, is it any surprise that a sitting United States Senator speaks out against freedom? Certainly, we cannot allow anyone to have freedom when abuse might take place.
In the meantime, Graham raises the prospect that the federal government will get what it has long wanted — greatly expanded power to surveil our communications — by burying it in a complex piece of legislation that is nominally about reducing the spread of child abuse imagery. It's a cynical move, and if the similar tactics employed in the FOSTA-SESTA debate were any indication, it might well be an effective one.
https://www.theverge.com/interface/2020/3/12/21174815/earn-it-act-encryption-killer-lindsay-graham-match-group
This is the mindset of politicians around the world. They believe it is their right to limit freedom and have the government involved in every aspect of people's lives. There is nothing off limits to any of them.
It is bad enough that Facebook and Google are monitoring all of our activities, now the government wants in the act to a greater degree.
Once again, this is something that we all need to stand against. Unfortunately, using the political process is a waste of time because they all believe the same thing. This is nothing more than a step to accumulate more power. It is time to start developing and utilizing the technology that is available to us.
Many people are starting to lay the foundation for a decentralized Internet. This is becoming even more important with the ability to make commerce native to the Internet protocols. It is what cryptocurrency did and the powerful overlords do not like that.
Governments are not going to go away any time soon. Thus, we are going to see them try to assert more power over the general population. Decentralization is one tactic that we can fight back with. Giving them limited points of access to shut things down is not in our best interest. Instead, we need to spread things out as much as possible.
At every layer, things need to be multiplied 50-fold. If there are 2 nodes, we need to see 50. A couple thousand cryptocurrencies is not enough, there has to be hundreds of thousands. Ultimately, we need to go so wide governments have no way of controlling all that is taking place.
Slowly but surely, we need to start opting out of the centralized systems. Moving out activities to the decentralized realm, where we can, is vital. Getting involved in cryptocurrency is a good starting point since it enables financial activities to operate outside of fiat. This would cause major damage if only 10% of the population did this.
Hopefully, we start to see more powerful tools coming out from developers. The battle is ongoing and the politicians and other government hacks are not going to give up. They will keep fighting for more control over your life until they have it all. It matters none if one is in China or the United States, both governments have the same view.
And neither are very good for humanity.
---
If you found this article informative, please give an upvote and resteem.
Posted via Steemleo