New Space Colony Game Coming To Steem: Exode
While the world collapse due to coronavirus and Steem is under a Sunny Attack, development continues.
Yesterday, there was an announcement of a new game that is going to be released this week on Steem. It is a space colony game that seeks to leverage the advantages of blockchain to the benefit of the players.
Before getting into that, it is evident that gaming and blockchain are going to make a fine partnership. In fact, it is safe to say that gaming is going to change completely due to this innovation.
There are people who spend hours in front of a screen playing games on XBox or Playstation. They also are willing to spend their own money to increase their utility in the game. This is something that is evident throughout the gaming industry.
However, all of this resides within the individual game. Little that is on there transmits outside of the ecosystem. In other words, whatever is put in remains right there.
Blockchain allows for the creation of digital assets. Along with cryptocurrency, games can be set up to not only provide individuals with a way to earn money but, also, have assets that are of value. As gaming pieces become more powerful, they hold value. If the game becomes very popular, pieces with tremendous utility will be sought after.
This is a win for the players who now have a financial investment.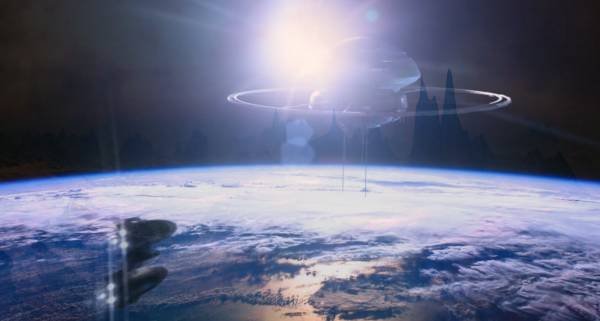 Exode is looking to following this same premise.
This is a space colony game, a genre that appears to be very popular with gamers. It is in the same vein as Next Colony although this developer seeks to take it to a more advanced level.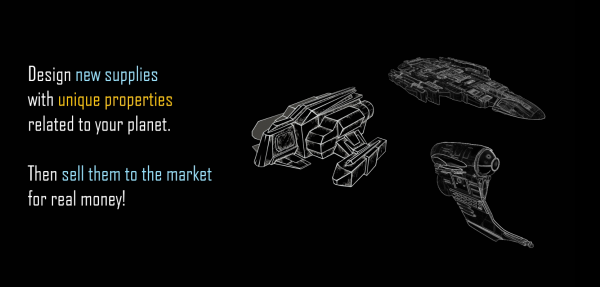 The main premise of the game is that humanity is forced to flee Earth. Thus, one's ship is going to require certain things to advance the success of the crew. As one's fleet becomes more powerful, these growth as value. Like many games, there will be packs available for sale.
What is unique is everyone gets a planet. There is no endless searching before having a place to settle down. Hence, each player is given a unique asset from the start.
In EXODE, a unique planet is already part of your starting experience.
You don't have to search a long time for a planet; you already have one very specific to enjoy or resell. Your entire crew is also unique, just like your passengers and, to some extent, your crates. Of course, you may also build a starship and explore the galaxy; thus expanding your assets.
https://exodegame.com/wiki/doku.php?id=faq
Here is a quick trailer video that was made and posted on YouTube. It is rather well done and shows the length the development team is willing to go to.
What is exciting about this is that we are moving towards a time when we will be spending a great deal of time in virtual worlds. The line between "reality" and "virtual" is going to blur. Through in augmented reality and we quickly see how the physical and digital worlds combine.
Thus, we are going to see the line between gaming and business also merge. Entire businesses are going to be set up and operate in the virtual world. Just like a business in the physical realm, one will provide products and services as they are needed. This is akin to what we see in games.
However, the difference is that virtual worlds are going to exist for everything. It will not be a game but, rather, something that is gamified. Through the gamifaction mechanism, rewards can be set up to provide people with incentive to remain in that realm.
It is easy to see how some of the games we are seeing being developed now could transform into the VR space once that becomes more popular. For now, we are operating on a flat screen but, within 5 years, that will likely change.
The important factor right now is the evolution of digital assets and personal ownership. By giving people a way to keep their gaming "pieces", we will see entirely new markets opening up. In many instances, entire economies will spring up providing people with resources that they need.
Some might wonder on the timing of this introduction with the uncertainty that is taking place on Steem. That is the nature of development. One must keep moving forward in spite of the issues that are arising. It is a lot easier to make adjustments once something is released as opposed to design it all from scratch. Coders understand updates are always required regardless of the circumstances so this is just another potential "recode" in the making.
Regardless of the eventual outcome, it is good to see more people getting involved with development on Steem. This is only going to enhance all of our possibilities in the future.
Over the next few days, we will likely receive more updates about Exode.
More information is on the FAQ page for the game:
https://exodegame.com/wiki/doku.php?id=faq
Here is the introduction post:
https://steempeak.com/steem/@elindos/exode-a-space-colonization-game-coming-to-steem
Image from page linked in article
---
If you found this article informative, please give an upvote and resteem.
Posted via Steemleo