# 700 - Sunshine Minting Silver Eagle Round
The info below comes from https://en.wikipedia.org/wiki/Sunshine_Minting
"Sunshine Minting, Inc., is a privately held company based in Coeur d'Alene, Idaho, that processes silver, gold and other precious metals. It is known as a supplier of silver planchets to the United States Mint and as the manufacturer of the private Liberty Dollar coins."
They started operations in 1979.
I will show you the "Sunshine Minting Silver Eagle Round".
A few weeks ago I was in Orlando, FL and I bought this round for $.75 over spot price at a LCS.
Its obverse features a beautiful design of an Eagle with wings spread out wide, soaring across the setting sun. This image is encircled by the name of the mint – Sunshine Minting.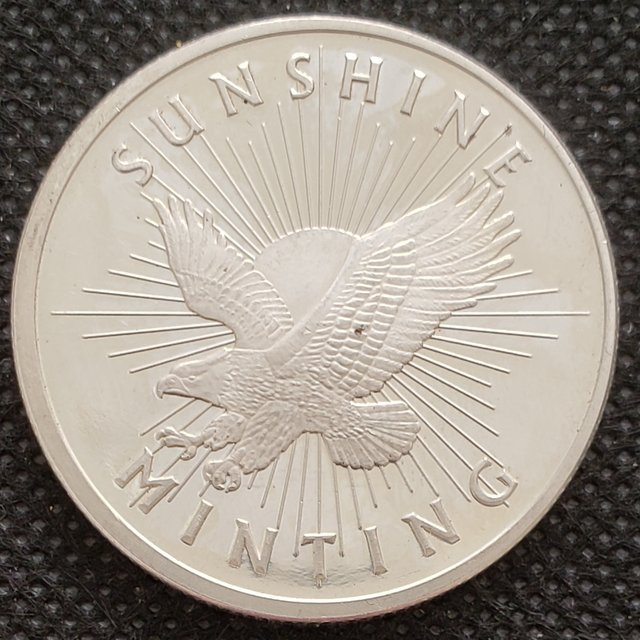 Its reverse has the words 'One Troy Ounce' and '999 Fine Silver' imprinted, thereby detailing the purity and weight of the silver present in these rounds.
Most important at all, if you look at the center of the reverse, you will see the "MintMark SI" imprint that is used to verify the authenticity of a Sunshine Mint product with the help of a decoder lens. These lens are sold separately and I don't have one.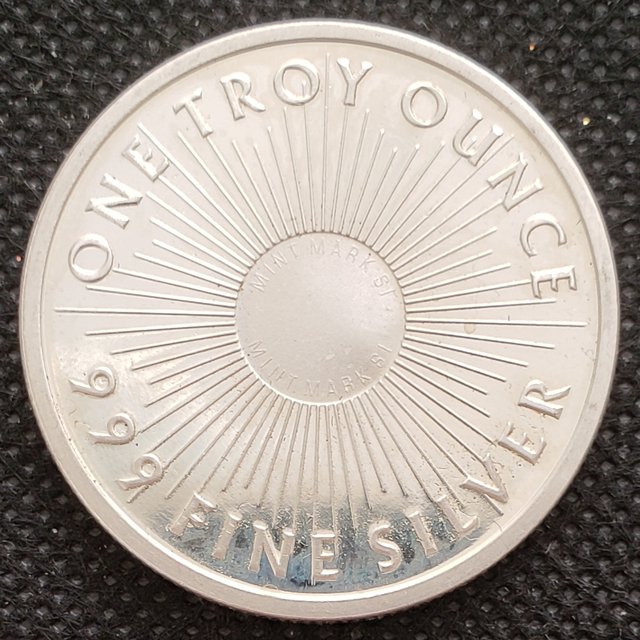 Thank you for reading. Please comment, upvote, resteem and advise me.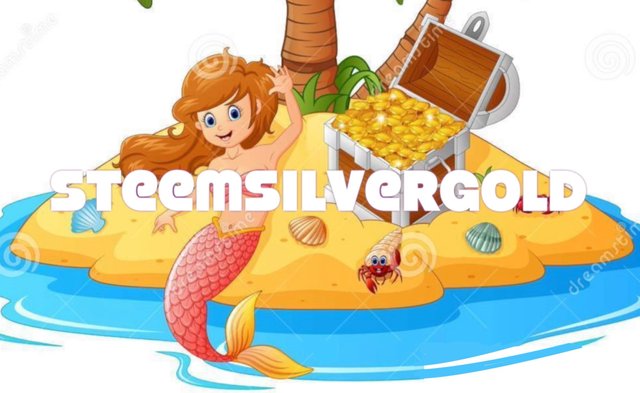 Posted via Steemleo