The Lost Year: Crypto & Equities Crash | An Opportunity or Just the Beginning? - Steemleo Show #22
---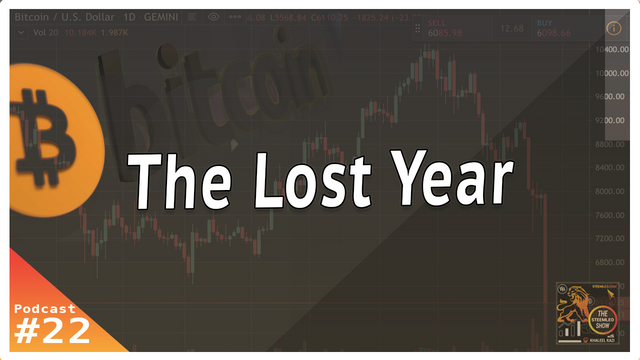 ---
Today marked another major downturn for both equities and cryptocurrencies. Bitcoin is down over 25% and equities are down over 7% as of this recording.
We are at the beginning of a long-term stay-at-home economy. The potential impact of COVID-19 on businesses, employees, entrepreneurs, investors and everyone else is unknown at this point.
It's hard to say whether we're going to see crypto/bitcoin develop as a safe haven asset or if we'll see it follow the rest of the markets as people panic sell into cash to stave off potential risk.
Listen & Subscribe to the Steemleo Podcast!
---
In This Episode:
Bitcoin is too young to be a safe haven from traditional markets
Potential opportunity to spread your exposure
Long-term thinking versus short-term thinking
The lost year
The economy is propped up on thin air and poor monetary policies
Staying safe and how I'm approaching this market
---
Links Mentioned:
---
Our Community
https://steemleo.com is an online community for crypto & financial content creators, powered by Steem and the LEO token economy.
---
▶️ 3Speak