Binance Issues an Apology to the Steem Community & Exposes a DPoS Vulnerability | Steemleo Show #21
---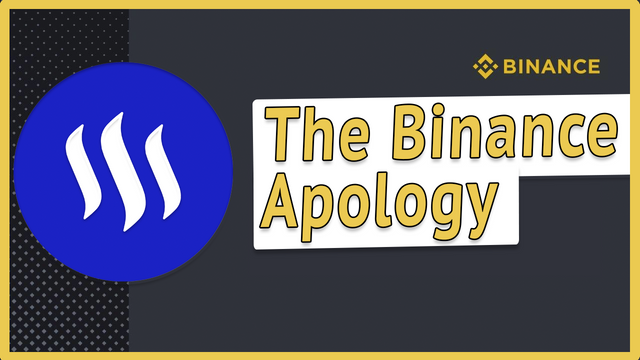 The Binance saga seems to be drawing to a close as CZ and Binance itself have issued multiple apologies and statements regarding the Steem Hostile Takeover and their involvement in helping Justin Sun overthrow the governance of the Steem Blockchain.
---
Listen & Subscribe to the Steemleo Podcast!
---
Obviously, their apologies are carefully worded and they don't really appear to take on much blame at all. Any blame aimed at them was redirected toward Justin. Ultimately, CZ chalked up his part of this "fiasco" as a simple lack of understanding when he signed off on the hard fork, powerup of STEEM and installment of fake witnesses.
Still, Binance has retracted the vote and initiated a power down of the customer funds that they used in the hostile takeover.
This doesn't make up for the fact that they took part in a hostile takeover that is still ongoing. Without Binance's involvement, the hostile takeover would never have happened. Steem would have never had Justin Sun in charge of the entire blockchain with 20 fake witness accounts and we would have likely resolved the power struggle in closed door meetings with Tron and Justin.
Instead, we (the Steem Community) have been forced into an ongoing battle for the top witness spots. We currently hold 9/20 of these spots and are fighting Justin who is leveraging both the Steemit, Inc. ninja-mined stake as well as Poloniex's customer funds.
Justin has also been neglecting the duties of running Steemit, Inc. and certain functionalities are already falling apart at the seams like account recovery.
I talk about this and more in today's episode.
Links Mentioned:
---
Our Community
https://steemleo.com is an online community for crypto & financial content creators, powered by Steem and the LEO token economy.
---
▶️ 3Speak