What are the famous and best known cryptocurrencies?
Below is an overview of the most famous cryptocurrencies. In addition to the Bitcoin, this also involves other (alternative) cryptocurrencies: altcoins.
View the information about these cryptocurrencies and determine whether you want to include them in your wallet. The chance that more of these altcoins will also increase in value (or are already busy) is very present.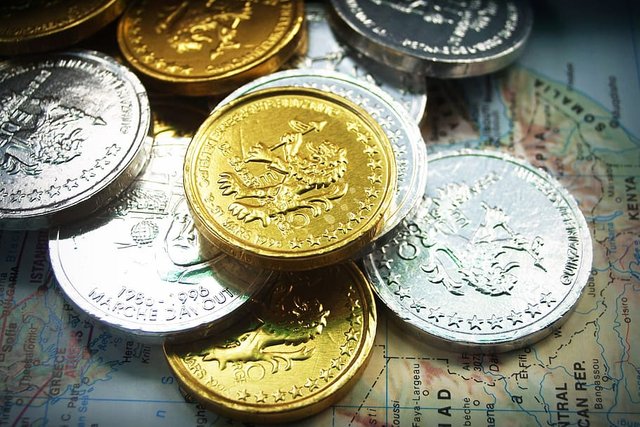 Source


Apart from Bitcoin, Etherum, Litecoin, Ripple and IOTA (currently the top 5), they are in alphabetical order.
Bitcoin (BTC), the first cryptocurrency that became known to the general public.
Ethereum (ETH), originating from the Ethereum P2P development network and the second major cryptocurrency of the moment.
Litecoin (LTC), currency well-known after Bitcoin and Ethereum and growing enormously in value.
Ripple (XRP), own payment system and an alternative to Bitcoin.
IOTA (MIOTA) is on the rise following deals with well-known technical companies.
DASH, was previously known as Darkcoin.
ETC, Etherecum Classic, derived from Ethereum.
Monero, specialized in the field of privacy. This is a competitor of Zcash.
Zcash, specialized in the field of privacy. That makes it a competitor to Monero.
NXT Coin, the "next" coin, an independent cryptocurrency.
Steem, the crypto currency by Steemit (a well-known media platform).
Gulden Coin (NLG), our old payment method revived in a crypto edition.
Dentacoin (DCN), a cryptocurrency that focuses on dentists and health insurance policies.
Dogecoin (DOGE), actually this was a joke, but meanwhile a serious player in cryptocurrencies.
Feathercoin, this currency is based on Litecoin, but has many new features.
Lumen (XML), cryptomint from the Stellar network.
Lisk (LSK), the basis is a new modular blockchain and with that Lisk is the start of a new cryptovaluta project.
Bytecoin (BCN), an anonymous cryptocurrency that is an alternative to Monero, among others.
Reddcoin (RDD), an innovative cryptocurrency that focuses on social media payments.
GoldBits, crypto currency that has gold as reserves.
Anoncoin (ANC), crypt currency that offers complete anonymity.
Peercoin (PPC), cryptocurrency that focuses on safety and energy efficiency.
e-Dollar, the digital crypto variant of the US dollar.
OneGram Coin (OGC), the halal variant of cryptocurrencies, based on gold in a vault in Dubai.
Deutsche eMark, cryptocurrency based on the German old money.
Startcoin, the crypto for setting up small crowd source funded projects.
Ultracoin (UTC), be your own investment bank with Ultracoin.
Veritaseum, cryptocurrency based on p2p networks.
NavCoin, Bitcoin-based altcoin with a PoS algorithm.
SETLcoin, crypto currency of the well-known bank Goldman Sachs, intended for securities trading via peer-to-peer networks.
USC, The Ultility Settlement Coin, a project by several major banks.
AEON, anonymous cryptocurrency and based on Monero.
Byteball, cryptocurrency that is based on bytes versus data storage.
MasterCoin, crypto currency based on peer-to-peer commerce.
CloakCoin, an anonymous and honest cryptocurrency based on PoS algorithm.
Bitshares (BTS), p2p commerce and securities trading.
ColoredCoins, cryptocurrency that aims to exchange property rights.
NeuCoin, a cryptocurrency as a new alternative to online micro-payments.
ADA coin, cryptocurrency based on the cryptocurrency of Cardano.
BAT, cryptocurrency of the BRAVE decentralized advertising platform.
Voxels, cryptocurrency from Voxelus (a platform that focuses on Virtual Reality content).
Vertcoin, an altcoin that is similar to Litecoin.
NobleCoin, a cryptocurrency with philanthropic principles.
Bitcoin Cash, part of the Bitcoin network.
Bitcoin Gold, part of the Bitcoin network.
IOTA, cryptocurrency for payments within "The Internet of Things".
Tether, crypto currency in which digitized euros and dollars can be used on the Bitcoin blockchain.
ADA, cryptocurrency of the Cardano project.
PotatoCoin, cryptocurrency developed to help poor countries.
Zclassic, a part of Zcash.
Zcoin, cryptocurrency that can go around completely anonymously.
Stratis, the crypto currency of the nStratis platform.
Factom, cryptocurrency that runs above the Bitcoin blockchain.
PIVX, an altcoin on the PoS algorithm, based on DASH.
Artbytes (ART), cryptocurrency for the artist world.
NEM, cryptocurrency from a blockchain project from XEM.
---
---
Posted via Steemleo | A Decentralized Community for Investors