Plan Now to Join Steemit Crypto academy(Season 5)- Learn how to confirm your Club Status for Academy.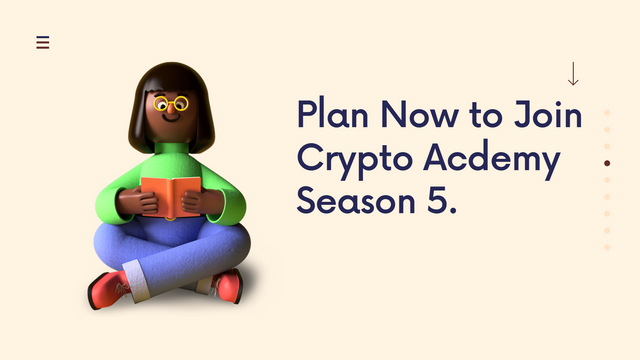 Introduction
Hello friends and welcome to my blog, we have all been waiting patiently in anticipation of the new season of Steemit Crypto Academy. This is the fifth season and we all cant wait for it to get started, however, if you must take advantage of this opportunity down to the highest level you must be prepared mentally and account-wise.
What do I mean by account-wise? I mean you must make sure your account meets the new rules and guidelines put in place by the organizers of this wonderful program. Contrary to the rules of last season, there have been a few additions this season, lets go through some of the new changes we will see in season 5.

Crypto Academy Season 5 and Requirements
Season 5 came with just a few changes ranging from new professors and changes to the Sp requirement for the different levels. Let's check some of them out-
For Season 5, 3 additional professors were added, the following are the new professors that will be present in the new season.
@sachin08 [ India ]
@shemul21 [ Bangladesh ]
@utsavsaxena11 [ India ]
We also have some changes in the SP requirements, the table below depicts the new requirements for all levels.
| Level | Repuation | Steem Power |
| --- | --- | --- |
| Introductory | 50 | 150 SP |
| Beginners | 55 | 300 SP |
| Intermediate | 60 | 600 SP |
| Advanced | 65 | 900 SP |
#club5050 has become a power program and an exercise that has greatly improved the number of vested steem on the steemit blockchain.
Last season we #club5050 was introduced mid-season and added as grading criteria, that's also have changed, club5050 has been applied in the new season as a requirement for participation.
For Season 5 only people actively, and successfully, participating in #club5050 will be eligible to take part in the Crypto Academy homework tasks.
To take part in #club5050 you must be powering up at least 50% of your earnings, and over the previous 30 days, any cash-outs or transfers must be matched by equal or greater power-ups.
So users club5050 participation is determined according to their wallet interaction in the last 30 days, no longer in the last 7/weekly.
I believe there is this huge question mark about, How can i check my club5050 Status?

How to Check Your Club Status
It's quite easy and simple to confirm your status using this tool, without having to do a lot of maths, just follow the few steps below and you are done.

Add your username and set the dates to match a 30 day period.

Click on fetch to generate data.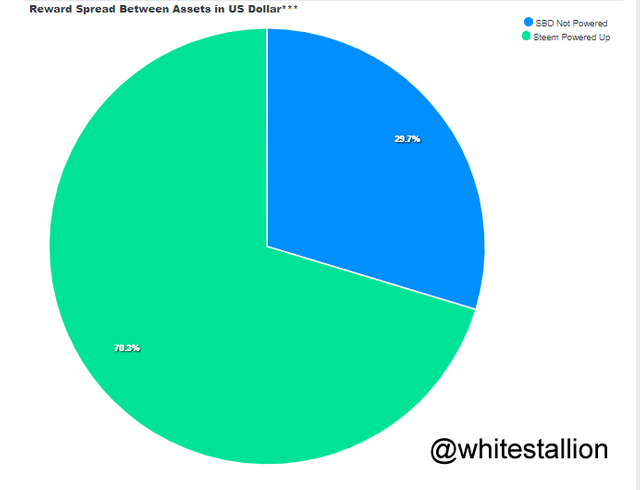 The pie chart above pops up immediately representing your cashouts and power-ups.

Currently @whitestallion club status is Club70 which means I am eligible to join SCA season 5.


Conclusion
Prepare now, power up steem and make sure you reach the requirements now before the seasons for optimal results and account growth.
Thanks to @steemcurator01 and @steemcurator02 for the support and Club5050

Grow with Steem