Aba Steemit Road Show Day 13 : 15/10/2021 @Abia State Polytechnic Aba. (Set to 10% payou payout to @steemalive)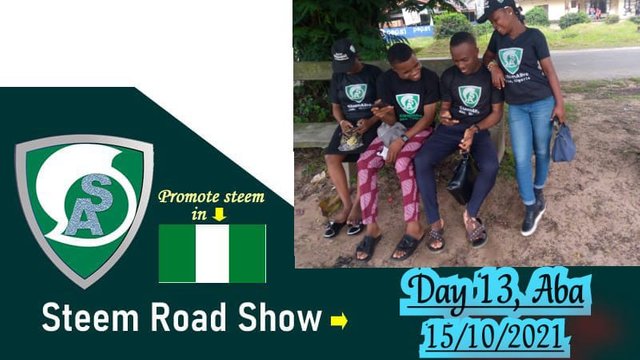 Introduction
Hello friends, how are you doing, I hope you are all doing well? This is bringing you my own account of the road show that held on the 15th day of October 2021. For the past two months, we have been going out on the streets to sale Steemit to every one that cares to listed, and we have made so much progress overtime.

Road Show At Abia State Polytechnic Aba
On this day under review, we received information through our social media channel reminding us of the planned promotion and the targeted located for the days activities. Our meetup point was Abia state Polytechnic, time; 9.00am.
At about 9am I have arrived and called @samuel20 (who is our leader for the day to know where they were at that moment) when I arrived the location, I met with him and other Promoters. We now divided ourselves into smaller groups and moved to diffrent locations in school to meet more people.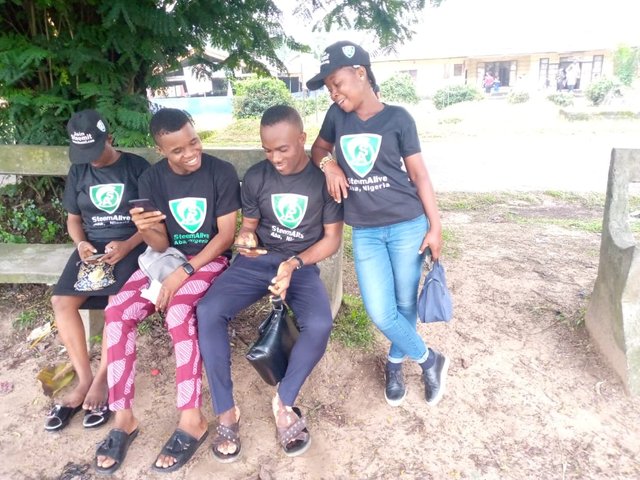 While the campaign lasted, I approached about six Different students at different intervals and talked to them. Some did not give me attentions as I had wanted, one particular guy was practically making jest of me and two of other volunteers working with me. Eventually, I was able convince one person to register, but because he was charging his phone somewhere, I couldn't profile him on the spot, I collected his phone number and followed up later and completed the registration process, his username is @tsweed. I also assisted him join @steemalive curatial trail. He is currently working on his introductory post under my supervision.
I had another prospect, but while we were still talking, the weather changed, and he begged to be excused to enable him go take in the clothes he had left under the sun at the hostel. We quickly exchanged numbers, I have talked to him twice, but he is yet to come online these days, to enable profile him. He will get in touch with me when he does, I will also profile him on the Steemit platform.

Closure
Unfortunately, at a point, one of us drew my attention to a situation by the corner. It was a security situation. One security personnel on disguise identified us (Since we look organized in our branded polo and caps) and approached @peterabagi who inturn allerted me. The security man suggested we follow him to the security department of the school so that we make entry as a security measure so that the institution will be aware of our our presence.
I quickly put a call through to @samuel20 who is our leader on the said day. When he arrived and had a little chat with the security personnel, we decided to carry our overall boss (@focusnow) and bring him to speed. He suggested we close for the day and head home. We communicate same to the security man, assuring him that we would be back to meet with the school officially on a future date. We exchanged phone numbers and closed the campaign for the day.
From there, we proceeded to a fast food joint for refreshment. After which we bid each other goodbye and dispersed to our various destinations.

More Pictures From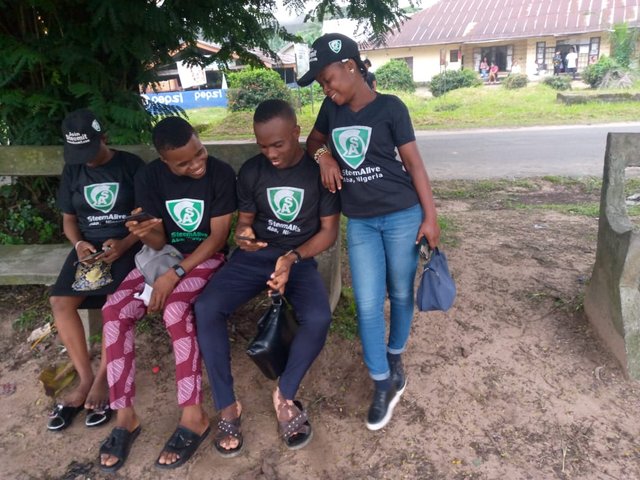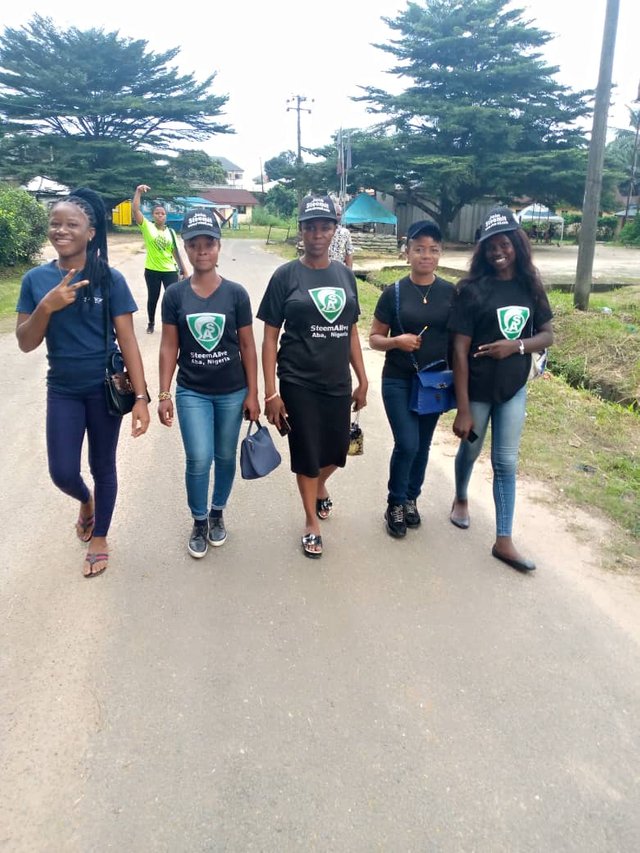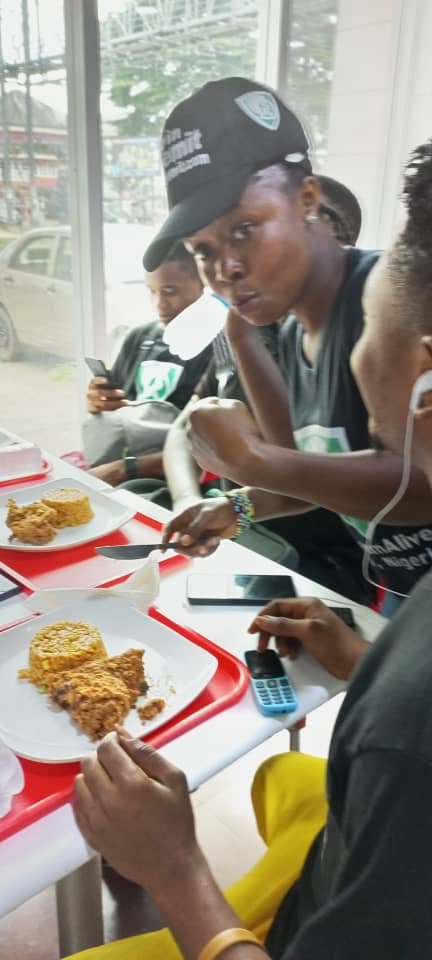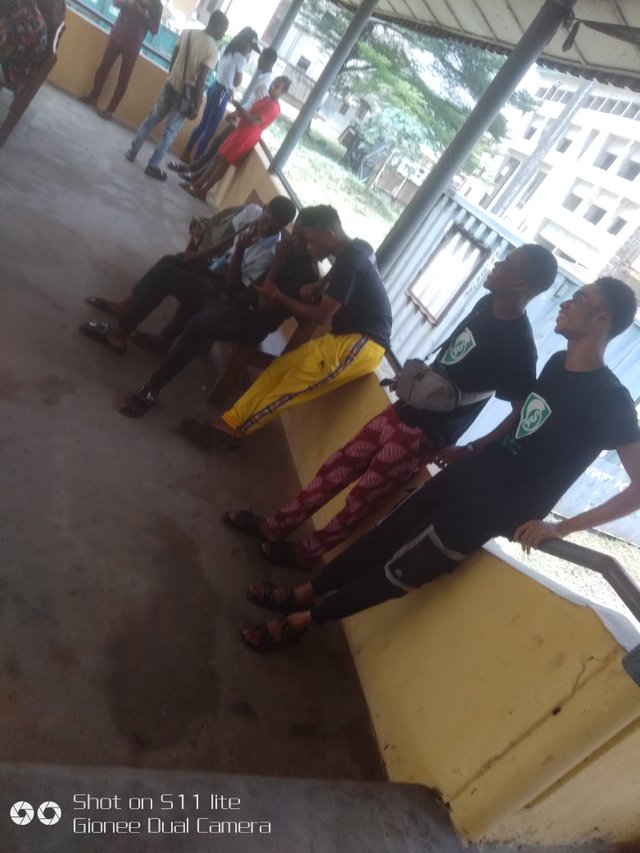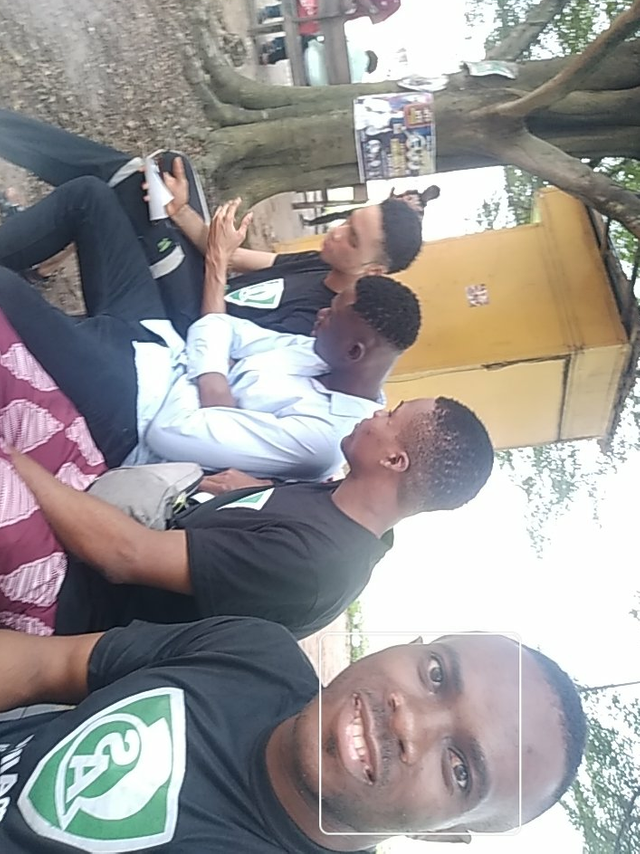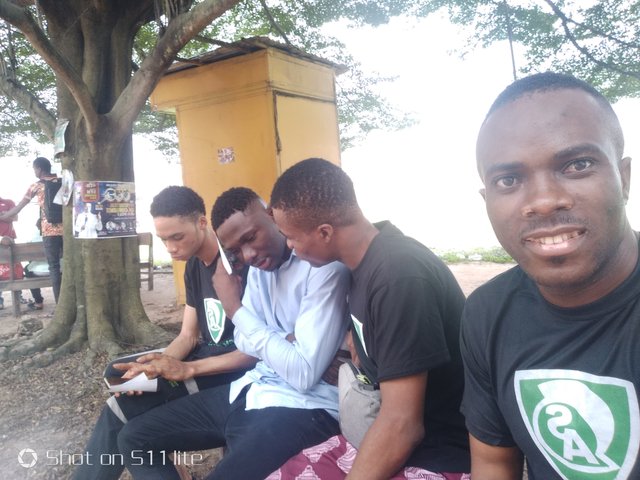 Conclusion
I will like to cease this opportunity to thank all the volunteers that available selfs this day especially, @focusnow (the brain behimd the road show) and at samuel20 (who was our leader today.
Finally, I will like to thank @stephenkendal for his continue support while the road shows lasts.