ABA CITY STEEMALIVE CITY COORDINATOR'S (SCC) WEEKLY REPORT FOR THE PERIOD 28TH APRIL TO 1ST MAY 2021||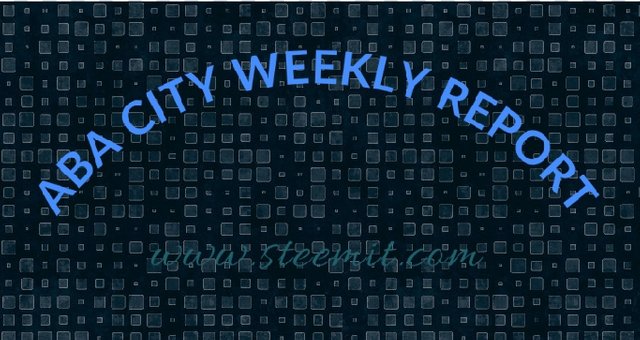 Good morning steemians all over the universe.Steemit has come to stay.I am glad Steemit is becoming a household name in Aba City,Nigeria.
At this point,permit me to present the weekly report for Aba city for last week.Aba People have a soft spot for Steemit.This is evident considering the number of new members that join us each passing week.I commend all the Aba city steemians for helping to promote,invite and recruit their friends to join steemit.
ANY GOODNEWS FROM ABA CITY?
•New Members:
Most definitely.Within the period of last week,a total of 6 new member have joined steemit.They are
@ebusneh
@grace2021
@ready247
@ruggedangel
@sirdeone10k
@humblesoul
We are very proud of them.The new entrants have since made their Achievement 1 post and even more.
•Weekly Meeting:
Within the period under review.We had an online meeting via WhatsApp.In the meeting we discussed the importance of posting on Steemit with respect to what to post,where to post it,the appropriate tags to use and the need to post original (non-plagiarised) contents regularly.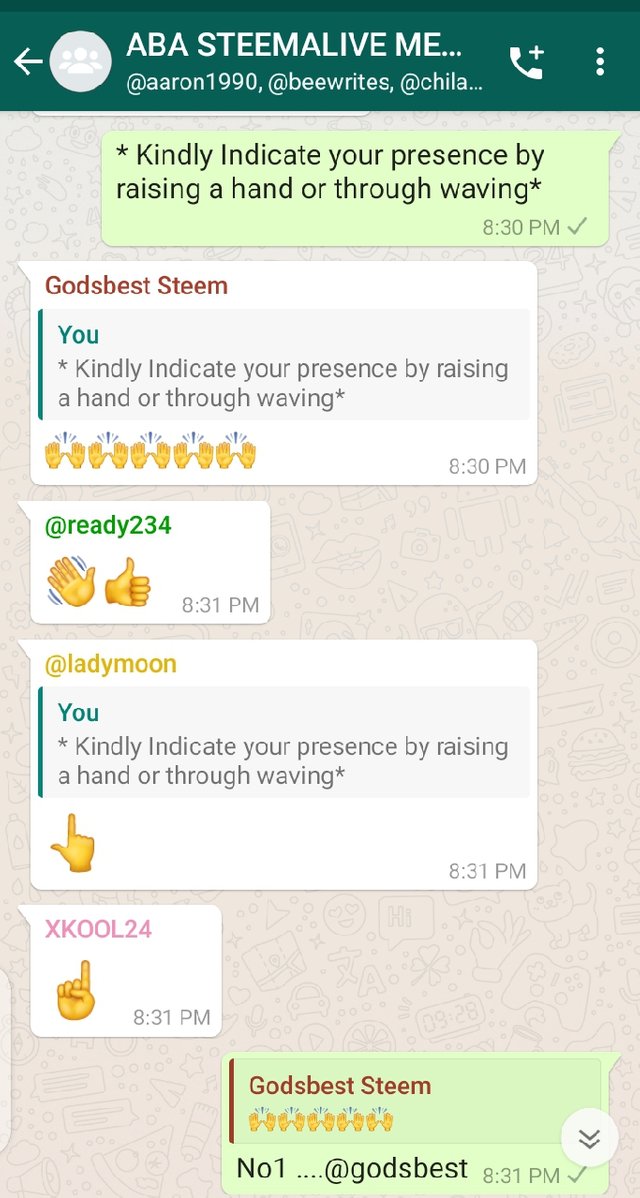 We also layed emphasis on the need to vote and comment on other people's post as well as how to join communities on Steemit.
The meeting witnessed over 13 members plus a good number of other Aba city steemians that joined the meeting mid-way.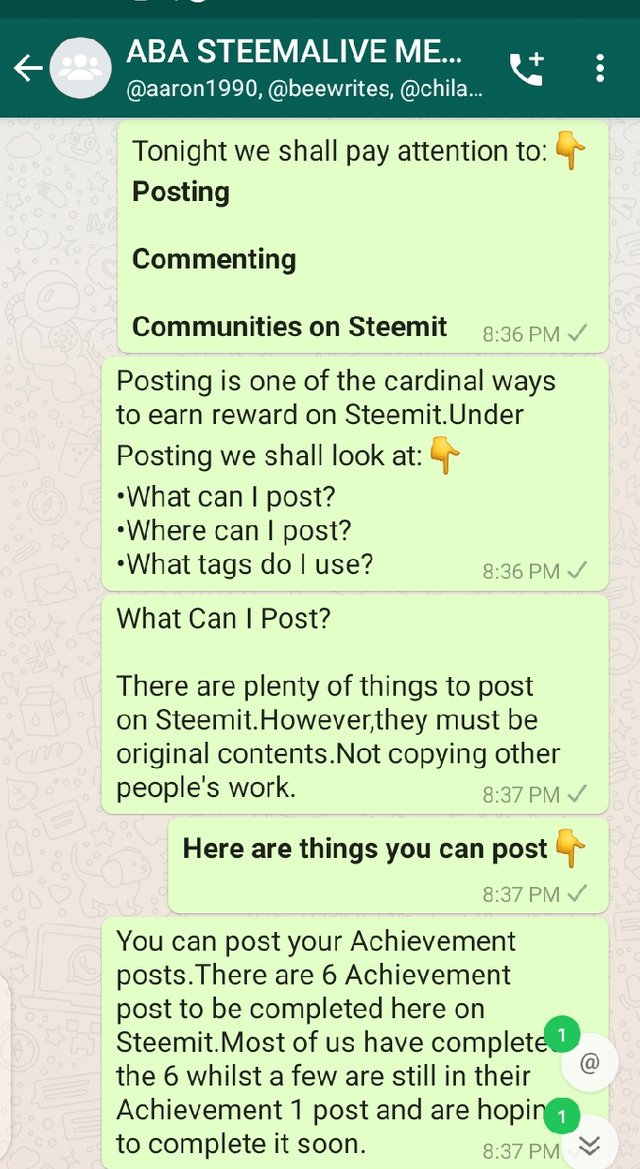 At the end of the meeting all the attendees were happy and expressed delight with the progress of steemit in the Aba city.After the meeting had ended.I attended to questions arising from the topics discussed.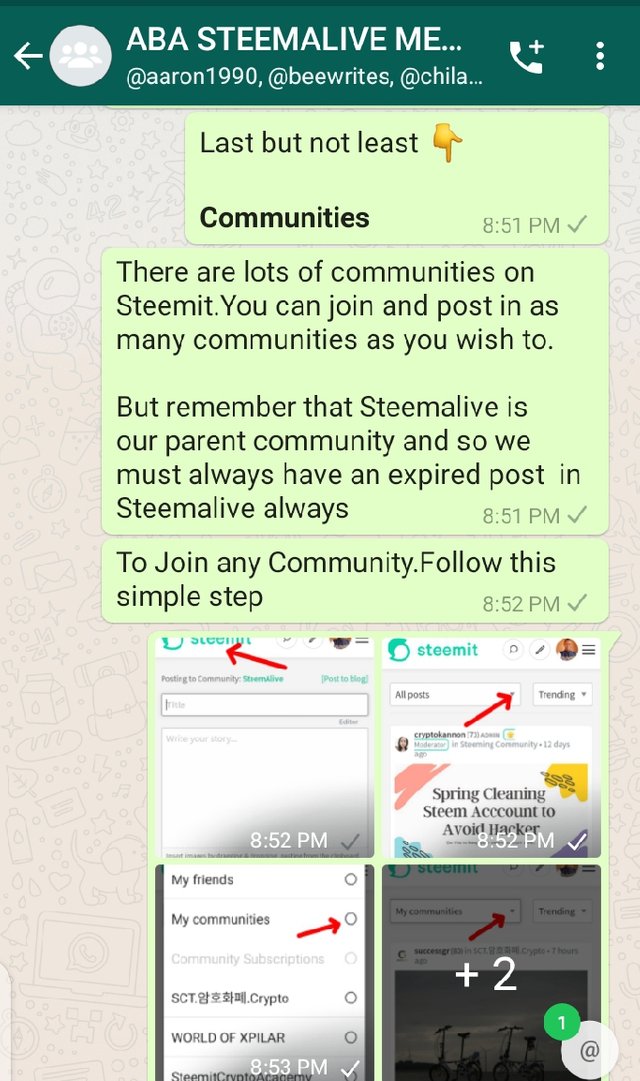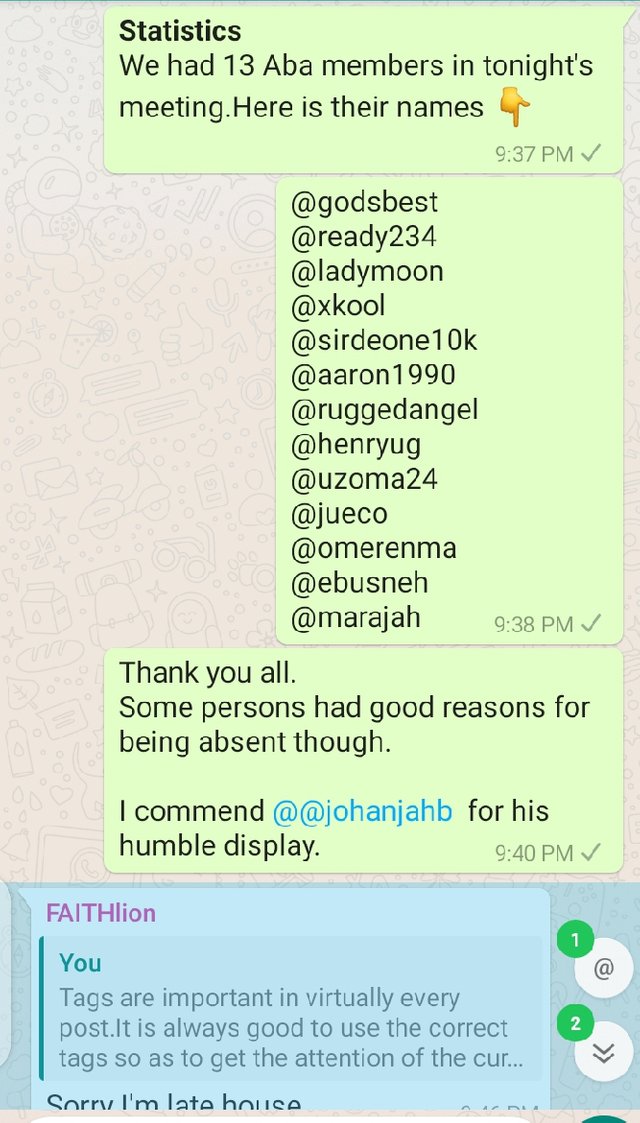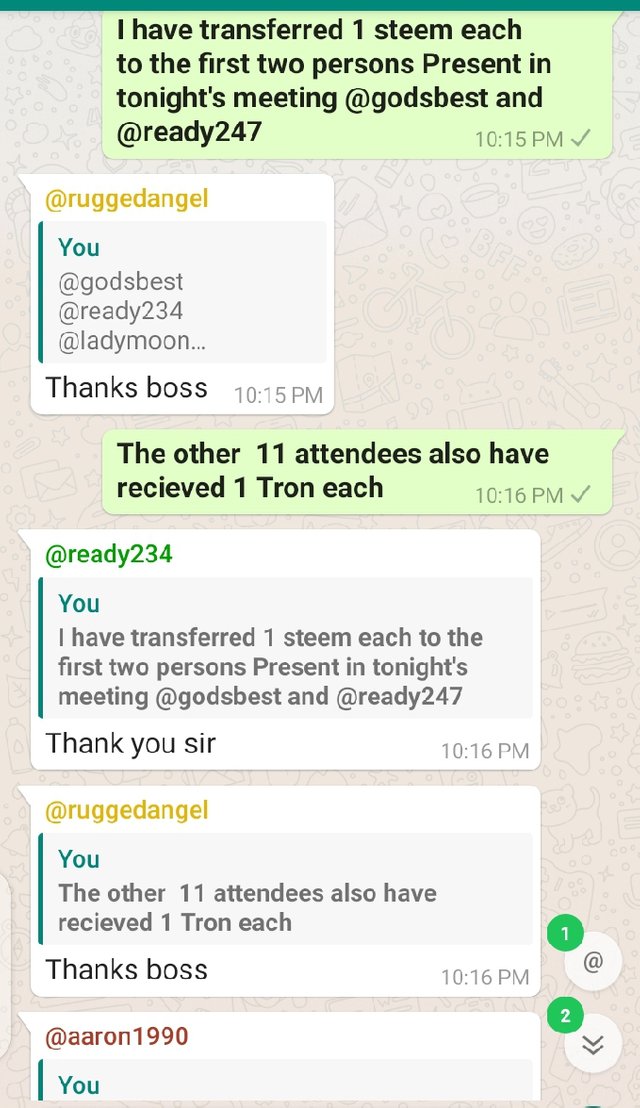 I sent (1 steem) each to the first two persons present in the meeting and also 1 Tron each to the other 11 attendees.
We hope to have more meet up this week.Also training will commence in our Aba Steemit training centre soonest.Thats going to be a classroom training format.
MY ACCOUNT SCREENSHOTS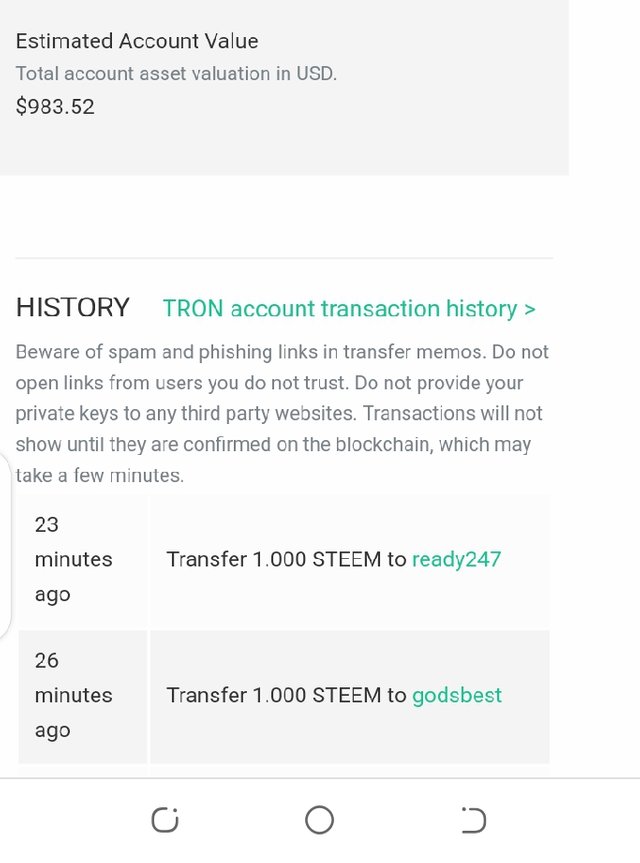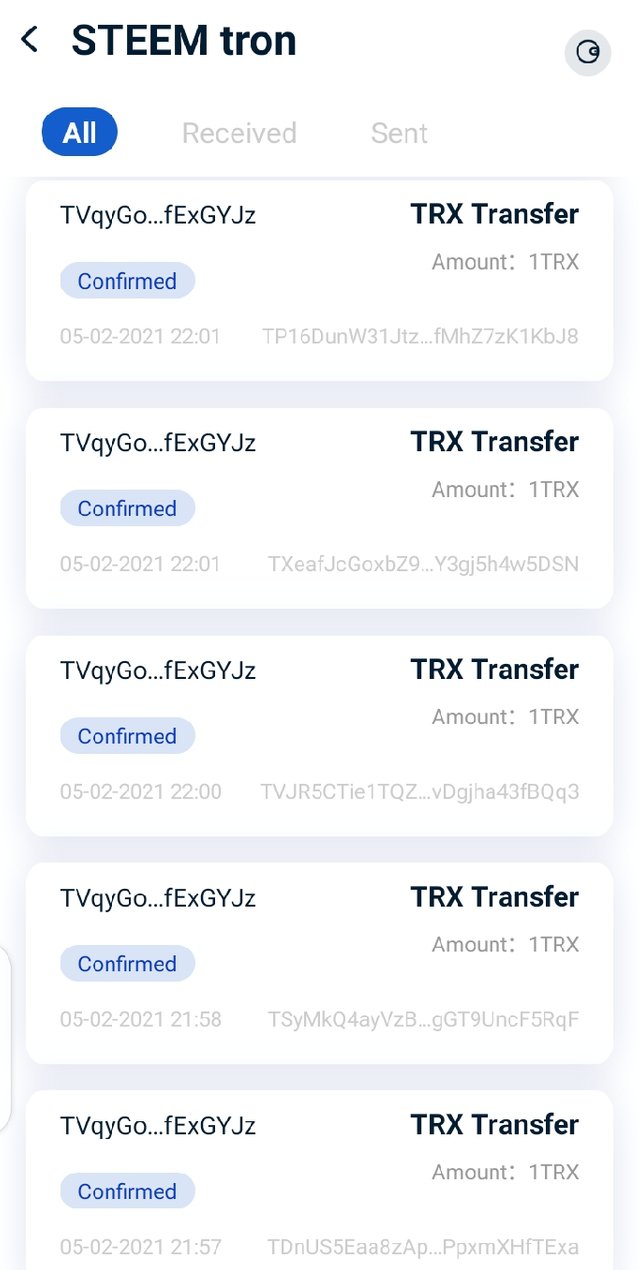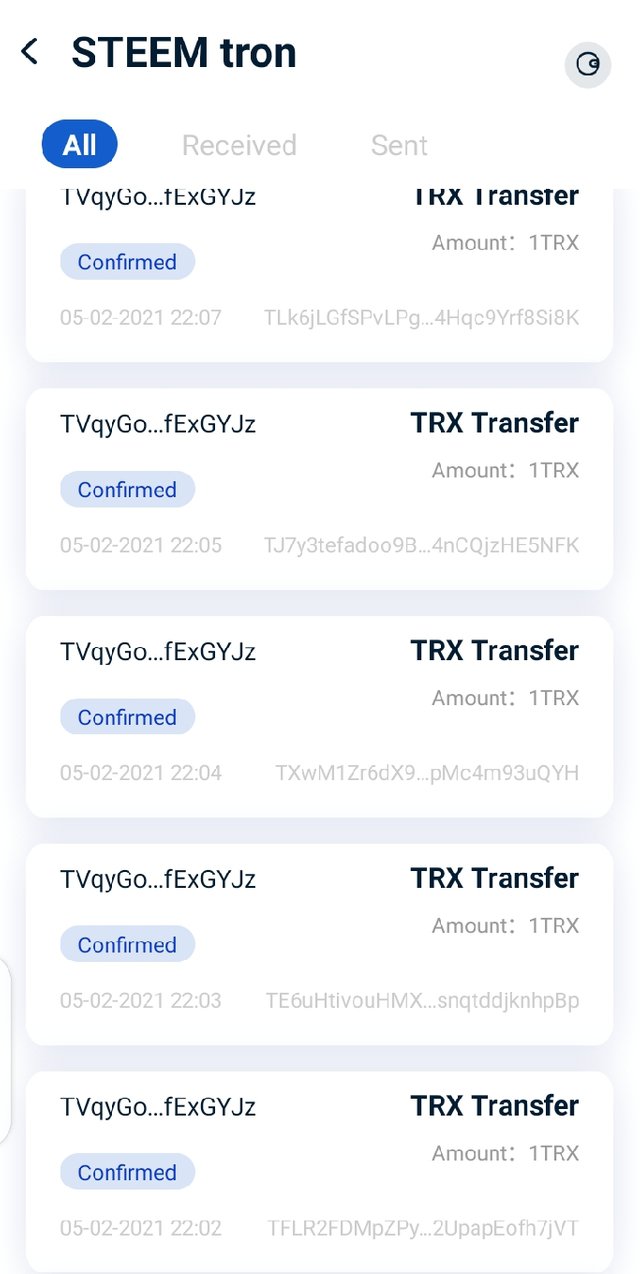 •Active level
The number of active members is growing by the day.Almost all the members are active and have active posts on steemit.Without being active,Steemit won't make any sense.I am glad the awareness and sensitization as regards to being active is yielding fruit.
•Shun Plagiarism:
The need for writing original contents has always been a song in our Aba WhatsApp group and the impact is evident.
HOW DO WE MAINTAIN THE ACTIVE STATUS OF OUR MEMBERS
•Regular meets ups and online meeting via our WhatsApp group.
•We maintain the ACTIVENESS of our new and old members in Aba by interacting and having regular discussions on our Aba Steemalive WhatsApp group.
•A member is always appointed to drop links to #LID REPORTS and/or other important links that will help to foster engagement and activeness on Steemit for each week..@aaron1990 just concluded his task of dropping links today.
•Mentorship as regards to helping newbies on how to post and format their posts is also achieved via our WhatsApp group or through my personal WhatsApp line.
•You can bear with me that Voting is another motivation that keeps users especially newbies on Steemit active.To this end,I will always gather all the unverified Achievement post and send them to the Achievement posts group for prompt verification and curation.
These above mentioned methods have been utilised to make our members active on Steemit.In the course of this new week,efforts are on ground to create more ways of keeping steemalive members in Aba more active and productive on Steemit.
•The level of Plagiarism had reduced to the bearest minimum in Aba as our members have seen and appreciated the need to post original content.
•The percentage of active members is over 90%.
This is a list of steemalive members in Aba city, Nigeria.
Summary of Steemit users in (ABA CITY)
| Category | Total |
| --- | --- |
| Total Users in the city | 77 |
| Active | 73(94.8%) |
| Inactive | 4(5.2%) |
| New users recruited this week | 6 |
NB:If you are a steemalive member in Aba and your username wasn't captured in the list.Kindly indicate in the comment section as regards to that.
Active members should also indicate in the comment section.*
•We are looking forward to recruiting new members for this week.I expect the old members to be very active by posting and commenting daily.
Let me lay emphasis on this:Being active is very important to sustain our city,community and Steemit at large.So every member should post and comment as often as possible.
HOW CAN I BE ACTIVE??
•Participate in the daily LID REPORT,in the #diarygame(it's unending),lots of contests on steemit and by commenting on other steemains posts on a daily basis.
•Make your Achievement posts up to the Achievement six (6) post for a better understanding of the steemit platform.
•Participate in the weekly steemit crypto academy homework series.
CONCLUSION
I am glad that the number of Aba steemians is always increasing and the level of compliance and activeness on the Aba Steemalive WhatsApp group is encouraging.
Special thanks to @focusnow for his good and unrelenting efforts to take Steemit to the great level.
Written by:@samuel20
For:Aba city @steemalive