STEEMALIVE COMMUNITY LAGOS CITY 1ST ROAD SHOW WAS A SUCCESS. 10% Payout to steemalive
HELLO STEEMIANS
I welcome you all today to my blog. I know you are, you are doing alright.
Today steemalive Lagos city commenced our Road show. The road show is all about promoting steemit on the streets of Lagos, and other parts of Lagos like offices, restaurants, Schools etc, in the city of Lagos. For a while now our city has been planning on how to go about our road show and today we took bold step towards it.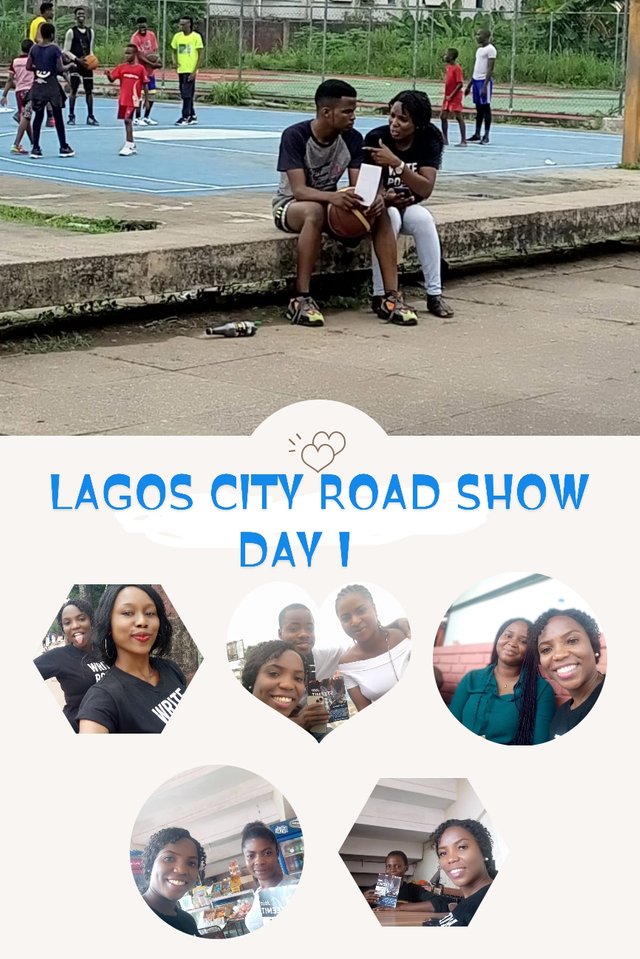 ---
LOCATION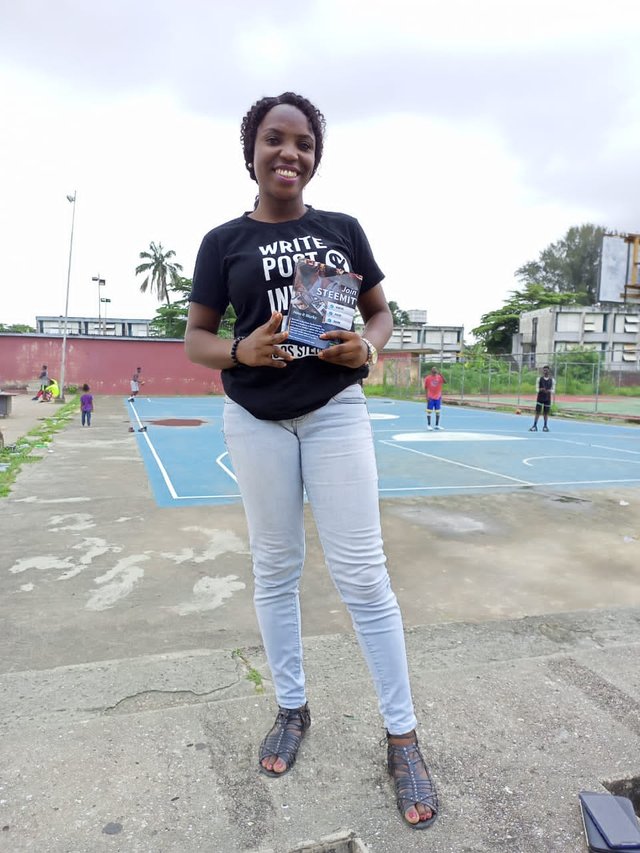 myself
Our location for Day 1 road show was choosen as sport complex at the University of Lagos, Lagos state. Today is saturday and we know we can get alot of people at the sport complex because people love to keep fit on saturdays especially young people.
And we were not wrong as we found alot of people there engaged in different kinds of sports.
MATERIAL FOR REACHOUT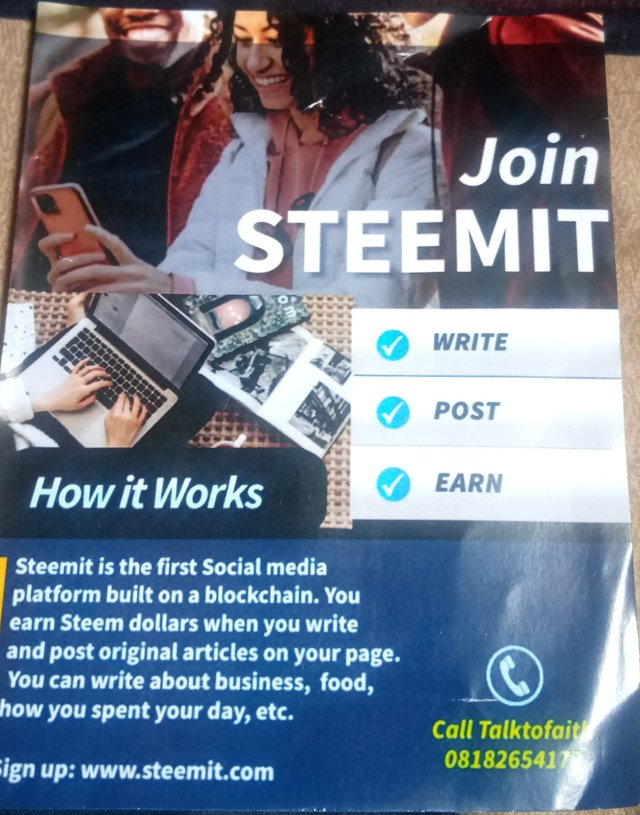 The material we used today for Day 1 road show was a beautiful coloured steemit flier printed by our city cordinator @talktofaith. The flier had a brief explanation to what steemit is about. So when the flier is handed to any one, it tells the people, it gives a summary of what steemit is.
We also used our mouth as a material of reach out. When i stop anyone i use my mouth to talk to the people about steemit, explaining and answering any questions that may arise before handing over the flier.
PICTURES FROM THE ROAD SHOW
The people were so attentive to me as i spoke to them about steemit. Alot of them gave a postive response to me. Here are some pictures.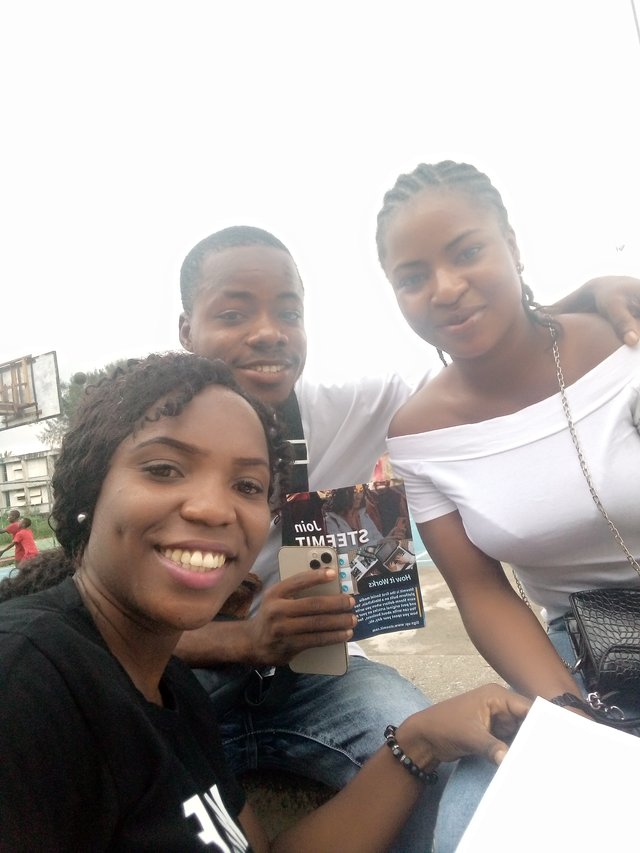 talking to micheal and Peace about steemit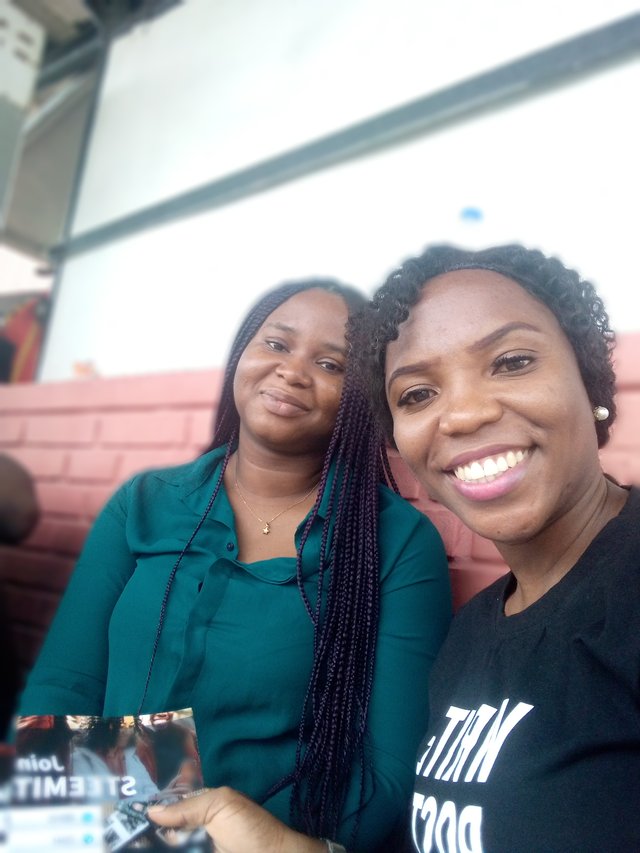 Talking with Tola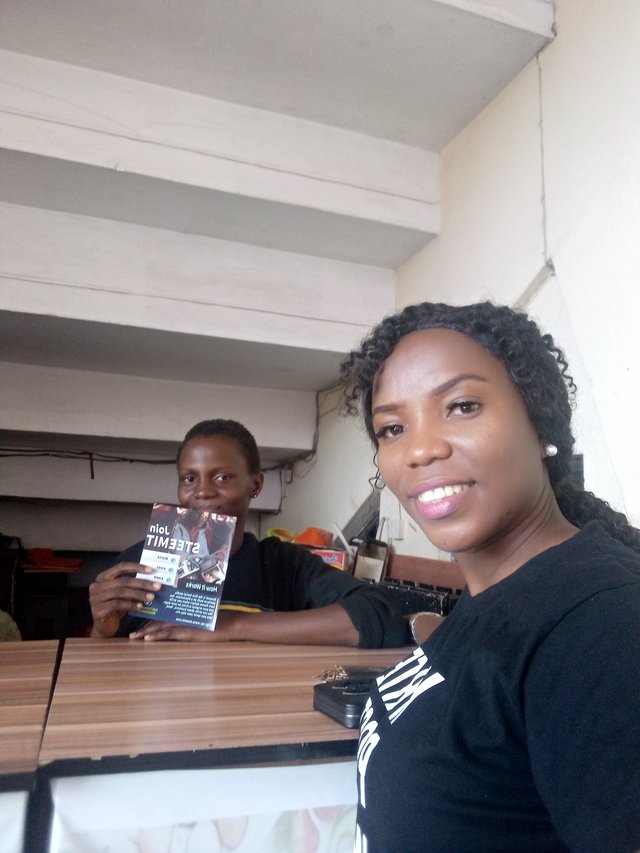 Myself talking to abigail

Talking with taiwo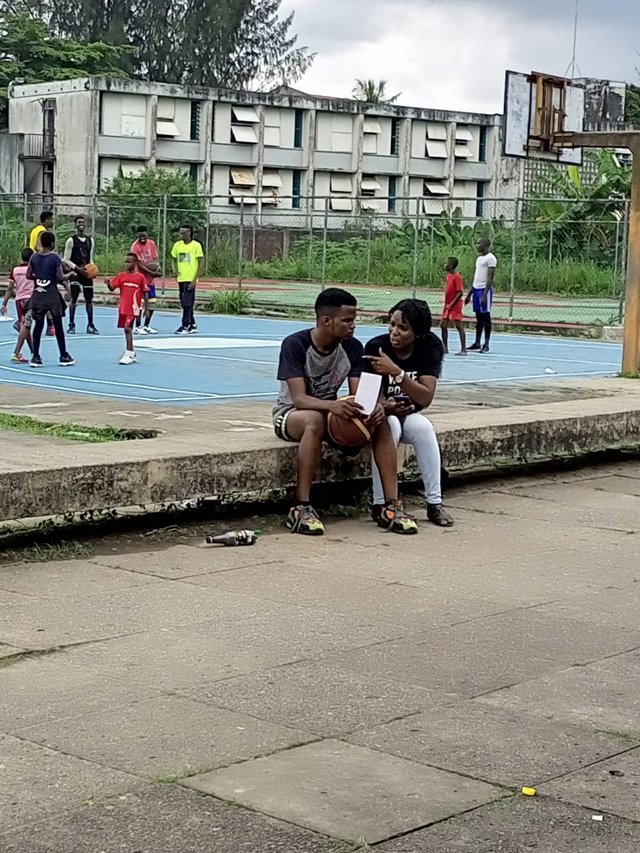 Talking with bolanife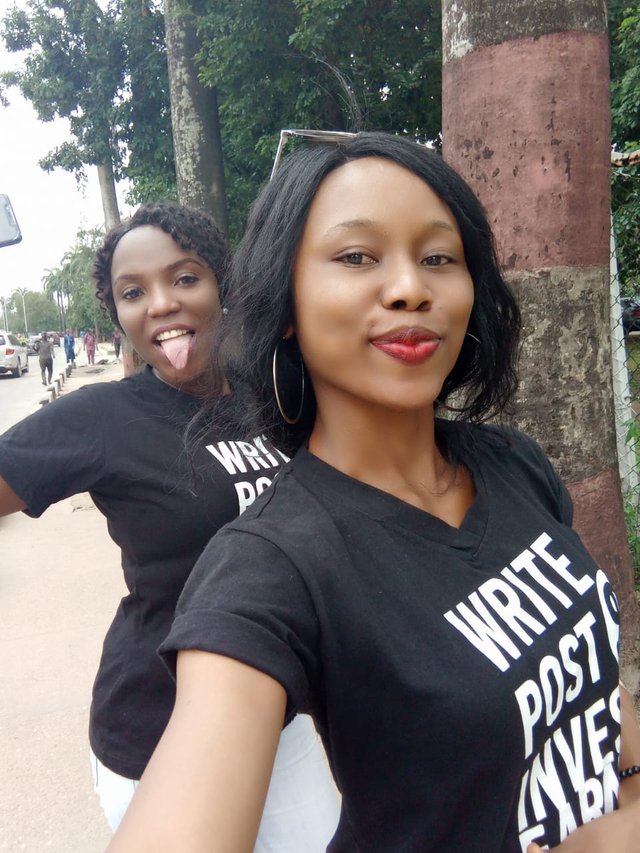 myself and @talktofaith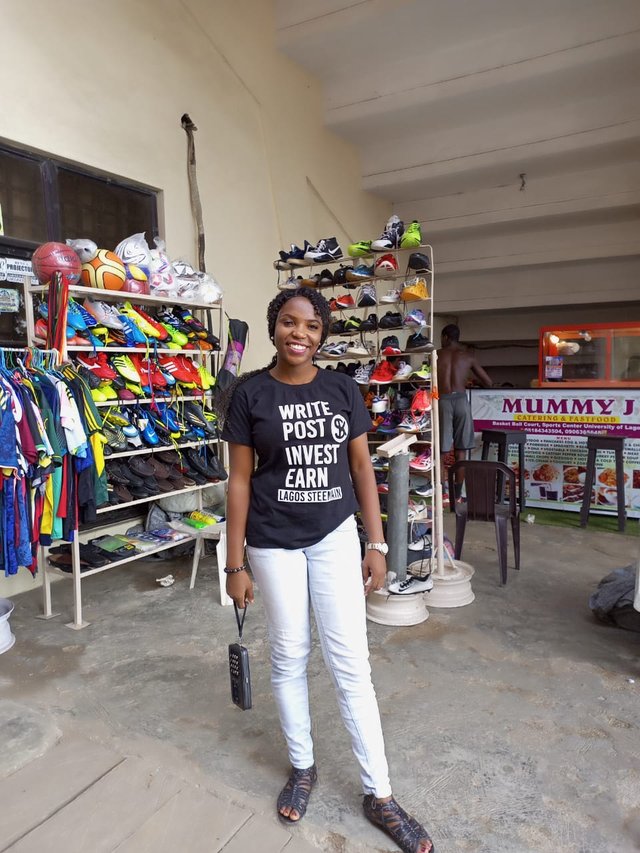 @ruthjoe in front of a shop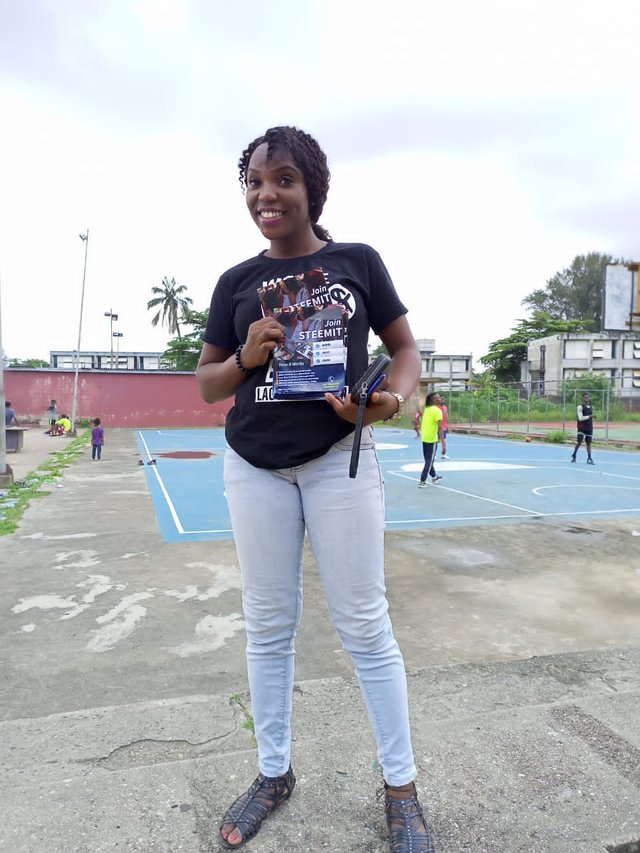 It was really sunny, so after talking for a long while i decided to rest a little before i leave. In general it was an amazing road show today and i believe more positive results will keep coming.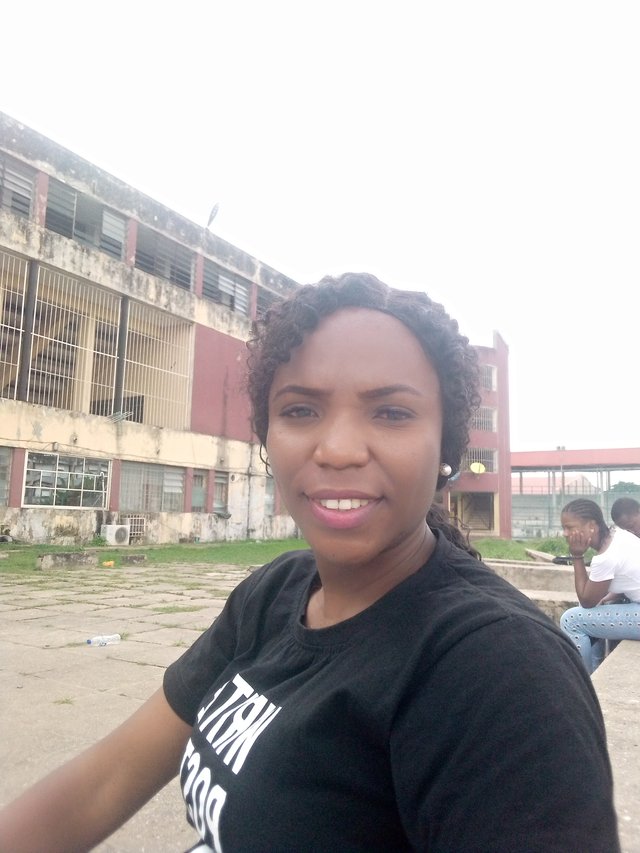 myself resting
---
CONCLUSION
I appreciate @steemalive for this initiate, its indeed an opportunity to tell the world about steemit. Steemit is an amazing social media and world needs to know about it.
Today's Road show is done and dusted.
Thank you for reading