Tour of Government Institutions in my city, Owerri,Imo State.
INTRODUCTION

Hello Steemians, it's yet another day and time being her for this contest. I am always delighted whenever am here because of its adventurous nature...am one person that enjoys adventure and we all know this is another adventurous contest; bringing to light the Government Institutions in my locality. Oh! It's another time to take you on this tour of some government establishments in my Area. I know we will enjoy this ride very well.
When we say Government Institutions, we mean establishments owned and managed by Government. These could be
Banks
Market
Schools
Law Courts, etc.
It is from these Institutions that they get revenues or make money. In this post, we are going to be looking at some of these Institutions. Let's go!
MARKET
Eke onunwa (Douglas) Market
This is one market I like going to for my food stuff and household consumables.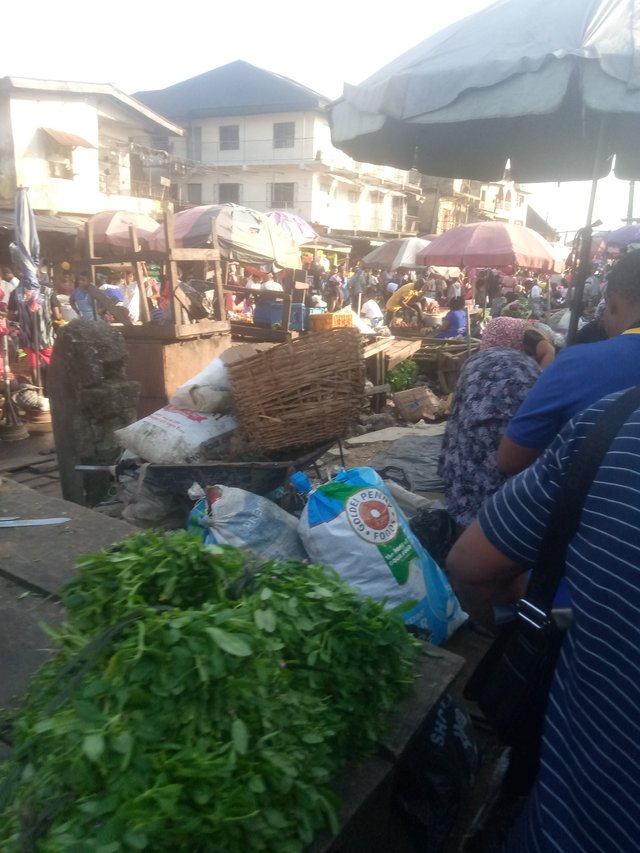 It is situated in the Douglas Road in the Owerri Municipal Area Council.
This market has different sections where one can get whatever one desires. Therefore, you can buy all things ranging from... Pepper, Tomatoes, vegetables, toiletries, rice, beans, groundnuts, all grains even in bags, meat, fish (dried, smoked, fresh), etc.
Now, let's talk about the different sections of the market:
Doing this,I will take them one after another.
STADIUM LANE
This is the section where you see those selling potatoes (retail/ wholesale), Tomatoes ( other perishables), onions, egusi, be ogbono and the likes also Miller's, grains. This Lane has been as old as the market; even when part of the market was demolished, this place wasn't touched.
It's around this area you see cold room where they sell ice fish in different types.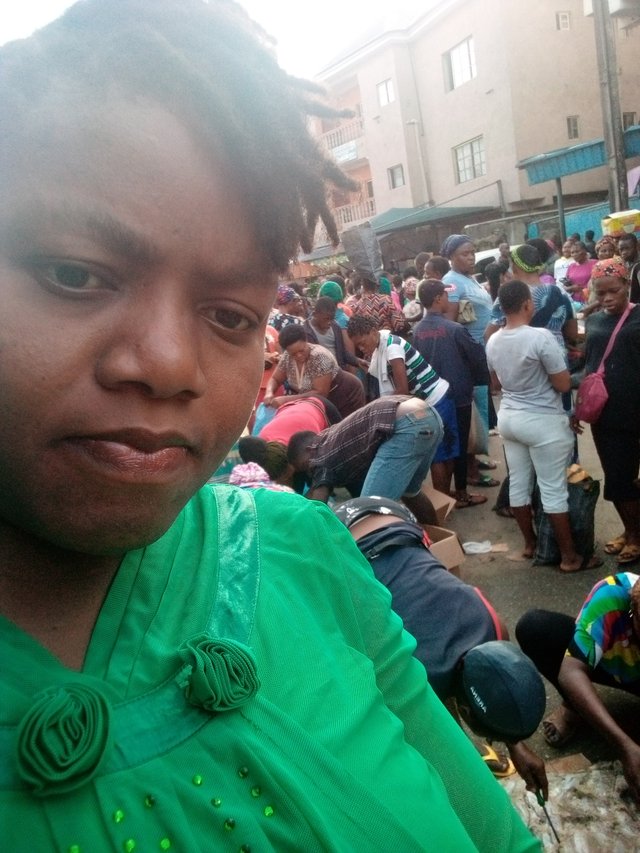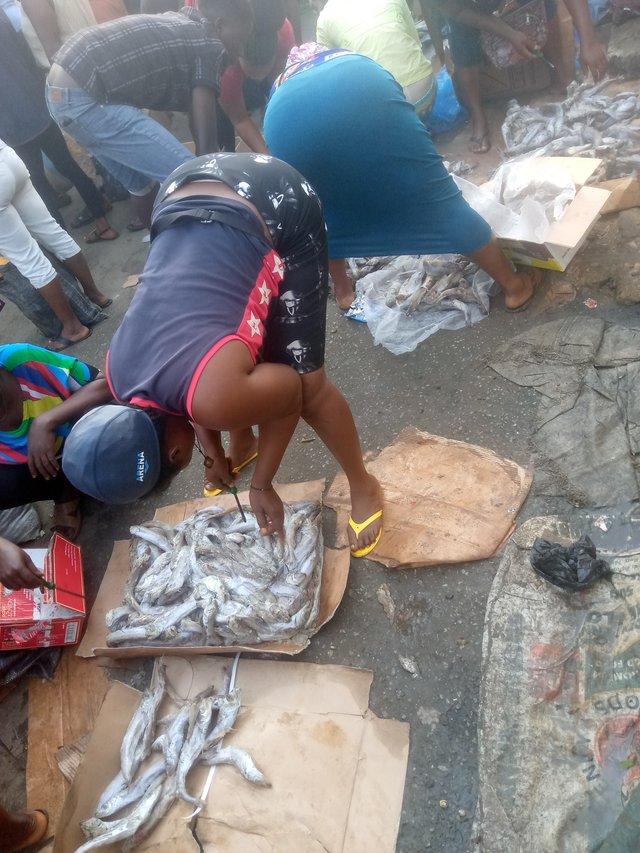 Nworie Lane
This section of the market is where you can buy mainly clothes like ankara, laces, and all cloth embellishments, materials for crafts. The Taylors/ seamstresses are here at your service. It is said that
'for any cloth you can't get at nworie Lane,then you have to go Onitsha'
Though I don't know how true it is but there may be an atom of Truth in it.
Eke onunwa by Saint Paul's
This is the entrance of the market. You get to see all wares here; food stuff, toiletries, provisions, ladies/ guys clothes ( all ready made), fruits, etc.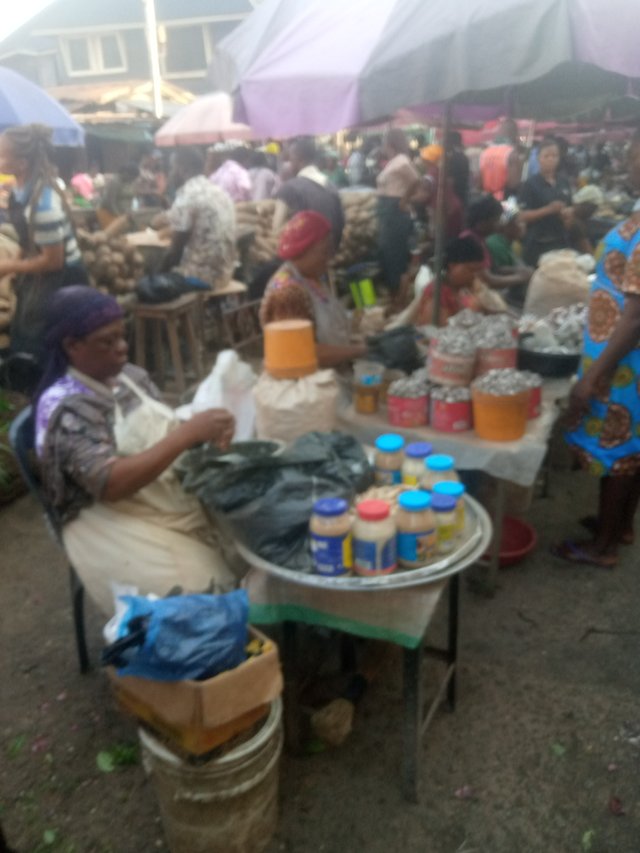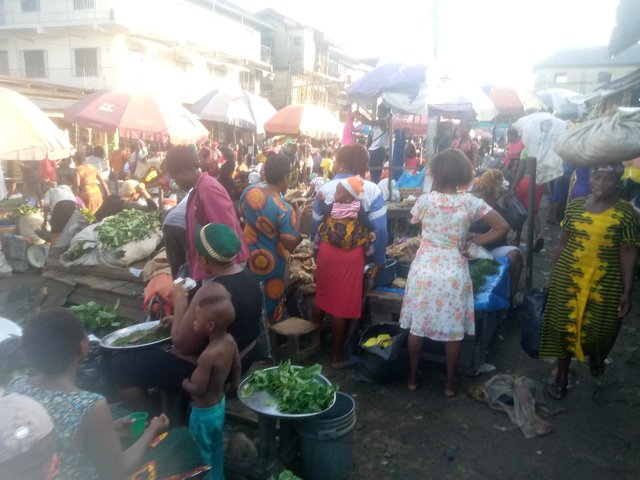 School Road
This is the area of 'bend down select', ' na mumu de go boutique'... Okrika center where you can get anything second hand ranging from cloths( male, female,kids), undies, bags, shoes. There are still new ones. Down the area, there're places for food stuff too.
From here you connect other angles of the market.
Christ Church
Here, is the area for books ( text and exercises). The name is coined from the Anglican Church around there. Around it you see people selling babies, plastics, sometimes, you get to meet women from rural area selling vegetables too.
ROTOBI
This is another area of Douglas market where things are sold in wholesale/ carton mainly.... biscuits, drinks/ wine, baby's diapers, etc. This is one place that you get things cheap, that's why people from all areas in Imo State come to buy wares for their shops.
Mbaise road
You want to buy jeans, foams, fruits, etc., come to mbaise road even those selling in barrows. Etc.
In summary, Douglas road market is the market for everyone,rich or poor. Once you don't want to go to supermarket, wants to see assorted choices, or wants to get wares cheap, it's Douglas road all the way. But you won't want to go to this market when it's raining or it has rained because you will regret it.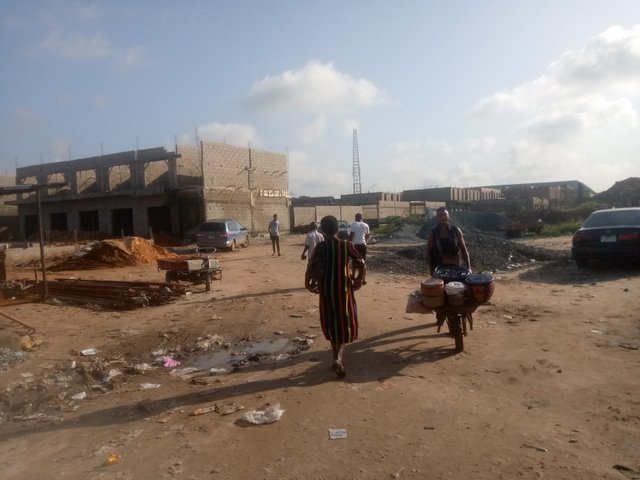 New part of Douglas Market in construction.
---
ALABA MARKET
This market is created in 2017 by then Government; Rochas Okorocha administration after demolishing part of Douglas Market. You know what they say about life is turn by turn. This market came to existence just to decongest Douglas road.
Some people don't know Alaba Market at Lagos have another version here in Owerri called Alaba Market. It's located around Owerri/ Aba road. There are different places in this market; motor spare parts, general goods and services.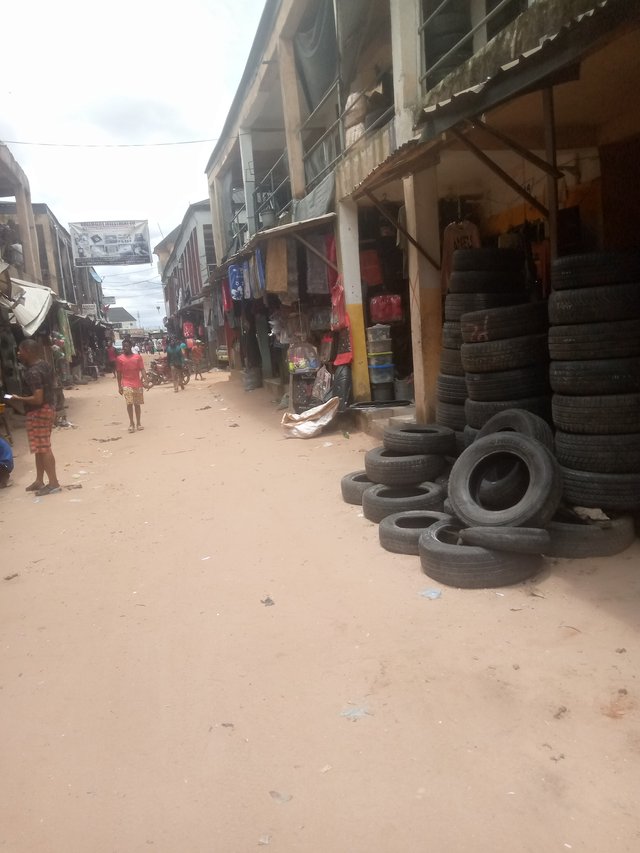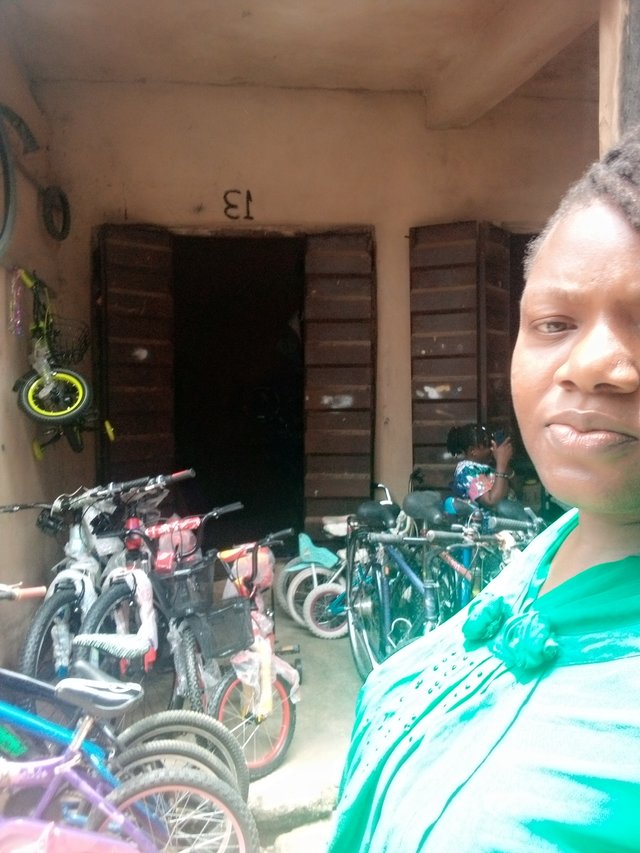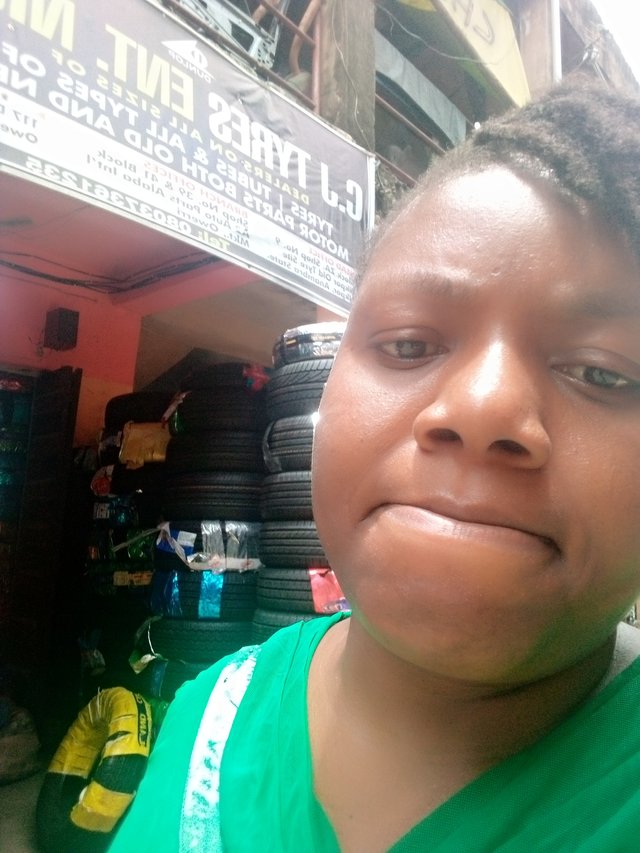 Even mechanic can be found. I found out that this market was formerly bought and built by those people selling motor parts at Alaba International Market, Lagos State, Nigeria. They left it unused then, the Government noticed it and decided to relocate the Douglas Market due to the congestion it was causing in the area and road by demolishing part of the market. Though the plan worked to an extent, but know that the leopard can never change its spot neither will you force the cow to drink water from the well you took it to. You can only do your part and leave the cow to make the choice to drink or not which the Government had done. Only a few of the sellers left while some stayed back to fight it out... though some relocated to other Market in the State...egbeada Market, Relief, etc.
Alaba Market has sections too... motor parts section which I have shown you, the article section where you see those selling items.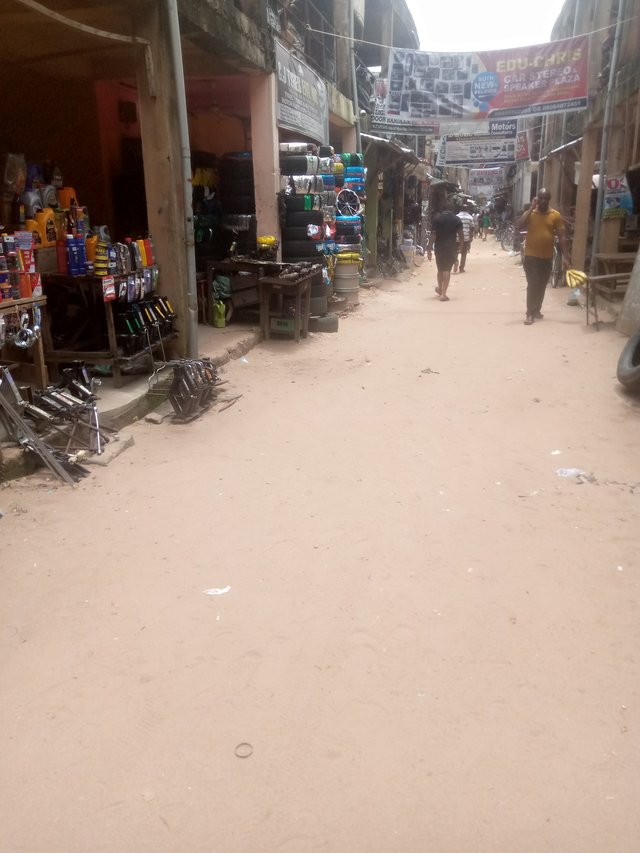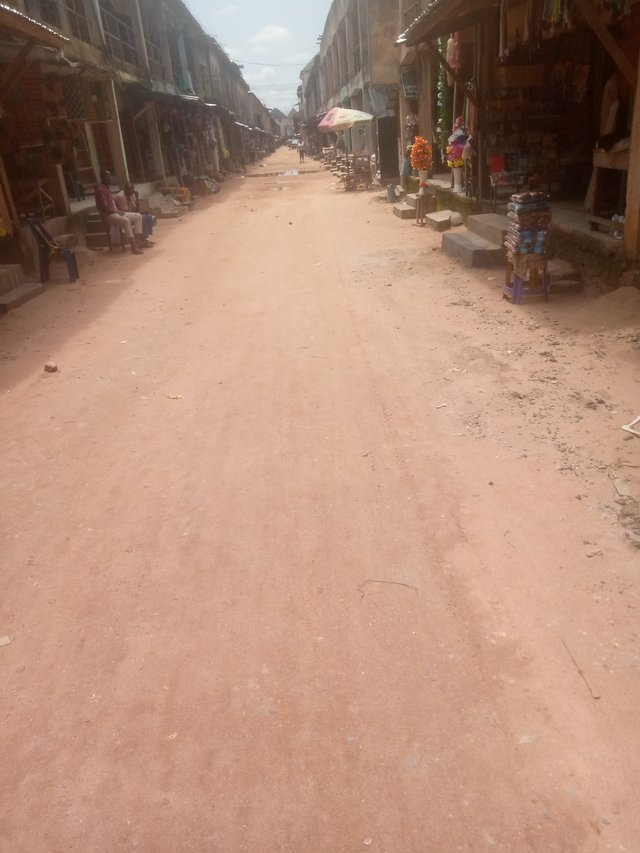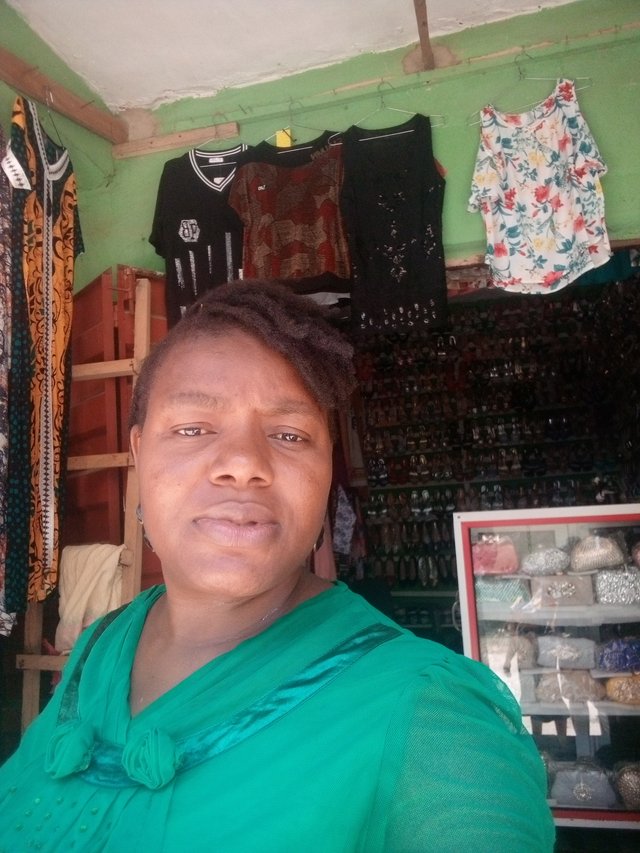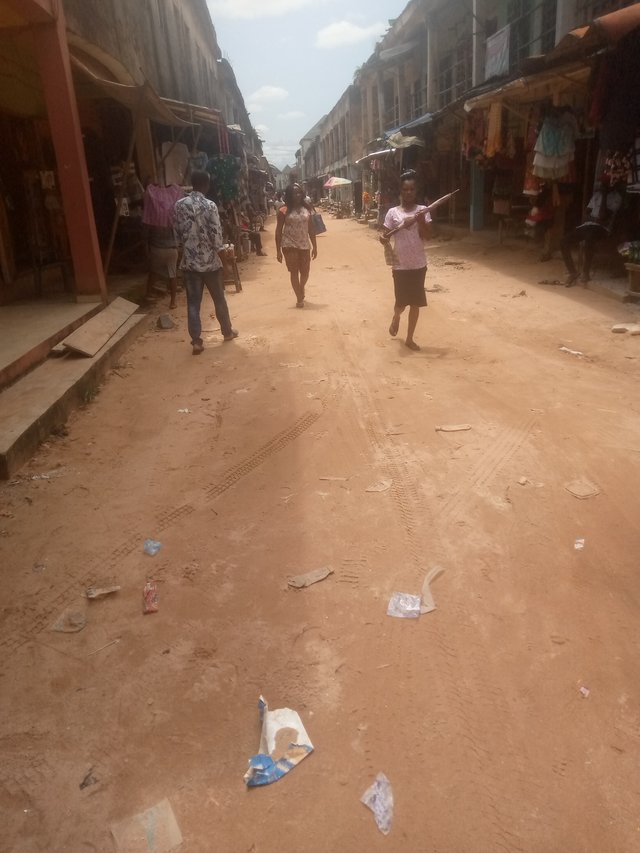 The market also have food stuff section where you can buy perishables.
---
LOCAL GOVERNMENT COUNCIL
In the course of this contest,I was able to visit so many places that I have never gone to since I came to this Town. To that effect,I was able to visit Owerri Municipal Area Council.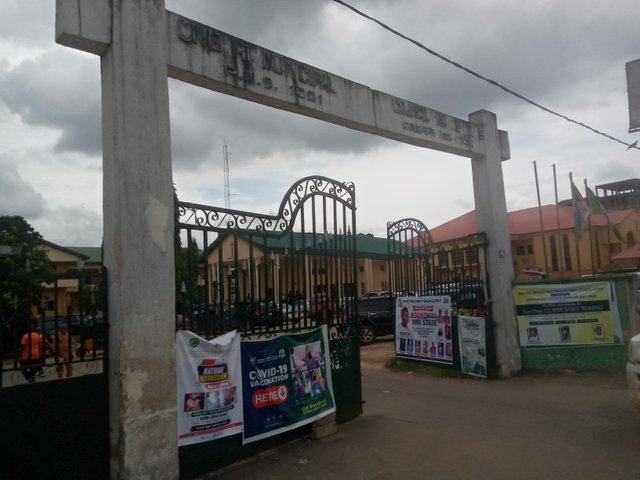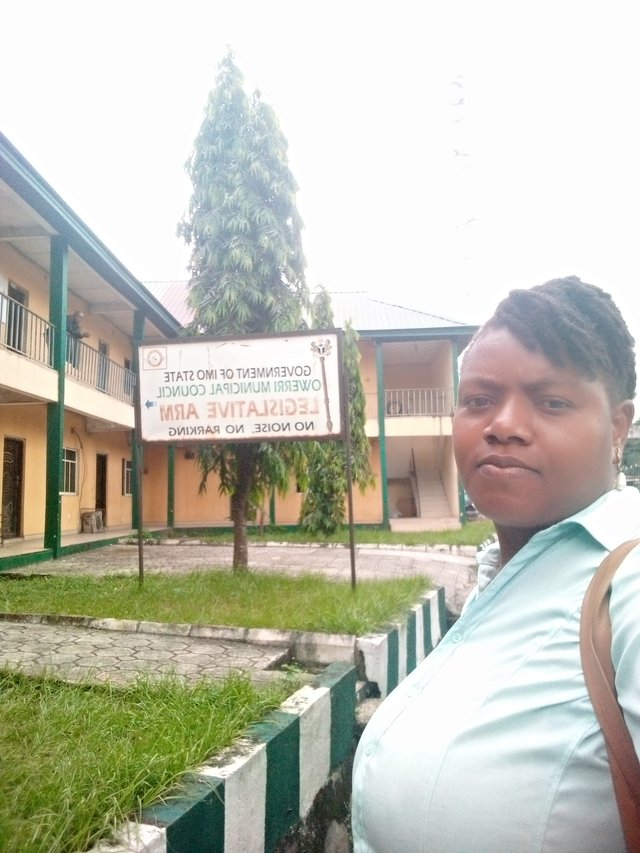 This Imo State was created since 1976 and it has 27 local government Area. Owerri Municipal Area Council is located along Douglas road...ama J.K. junction. The current Chairman is Hon. Sir Dr. Ambrose Nkwodimma.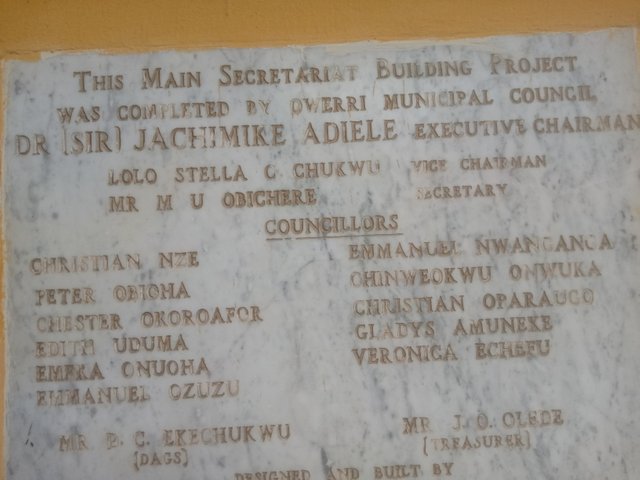 The Secretariat has different departments that carry out different duties:
Budget and Planning: this department
takes care of staff data in terms of staff strength.
government allocations.
the council's yearly Budgetary plan. Etc.
2 Administration: they see to
administrative activities like coordination of staff.
assessment of workers' performance.
recording and safe guarding of files. Etc.
3 Finance: this department takes care of
planning of budget.
collection of Revenue.
disbursement of funds. Etc.
4 Works: they see to all government works like construction of roads, buildings, etc. They make sure the contractors do exactly what they are asked.
5 Social Development: this department has three units... Adult Education, information and Orientation, then, Social Welfare.
6 Health: this department deals with everything health - medical aspects like any flag-off of immunization, etc.
Work in this Secretariat is from Monday to Friday. They start by 8:00am and closes 4pm.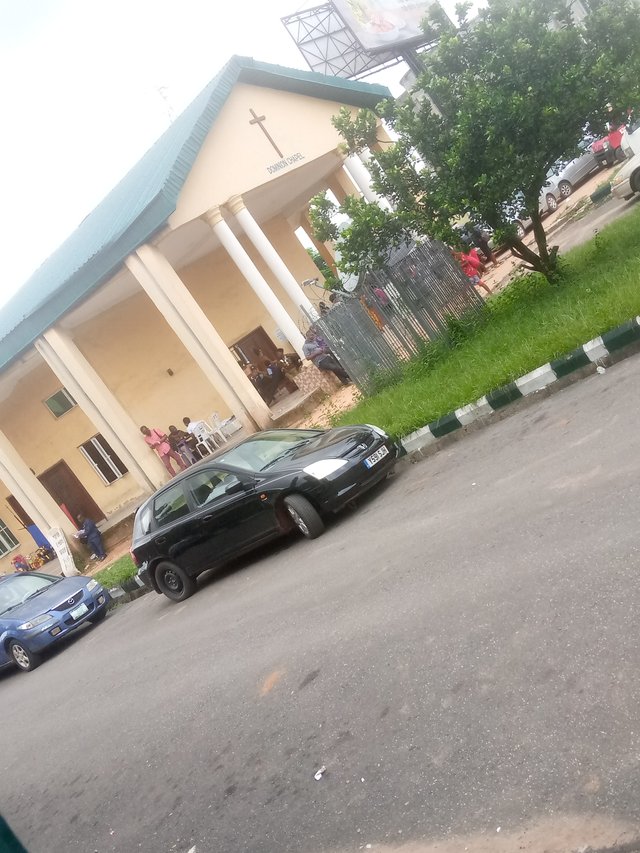 THE COUNCIL'S CHAPEL.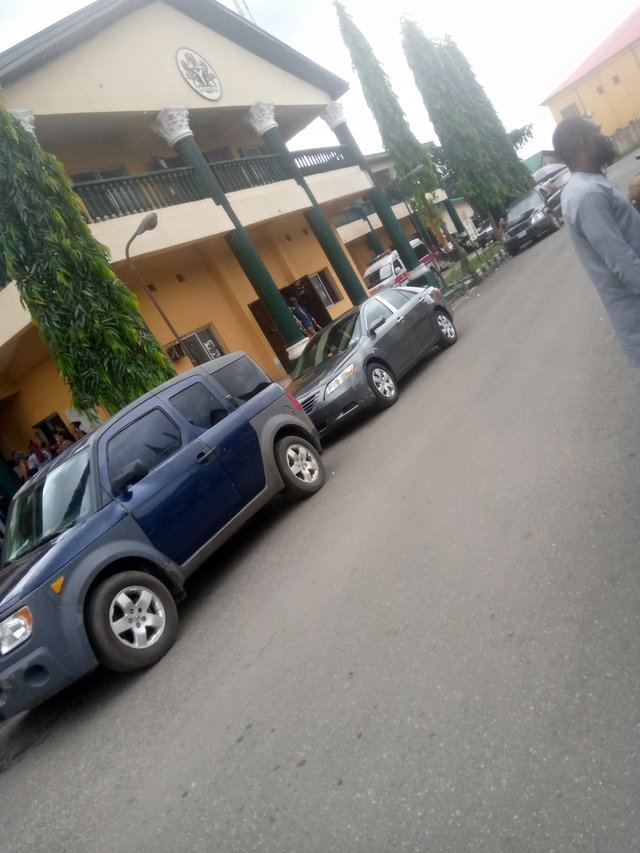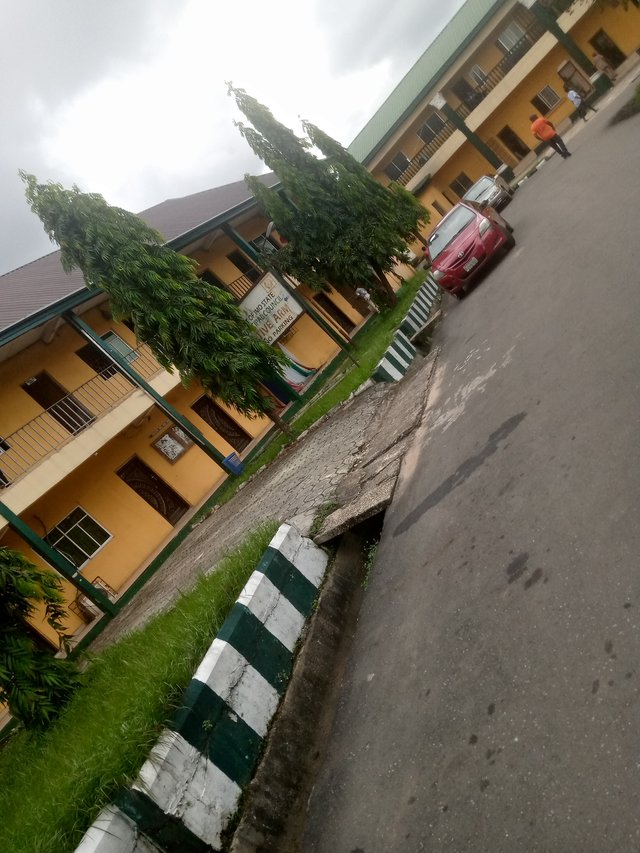 ---
HEALTH CENTER
I was also able to visit the Health Center at Nekede, Owerri West, Imo State.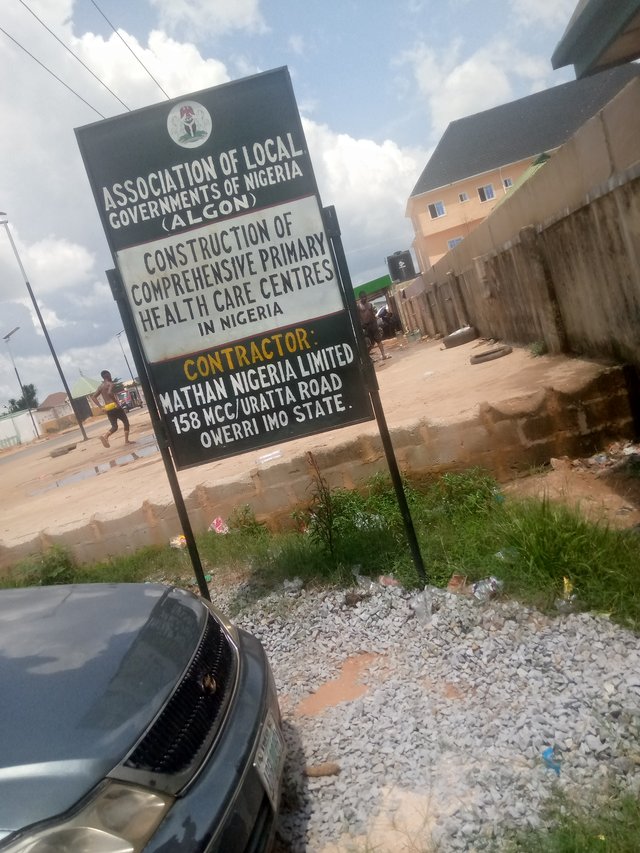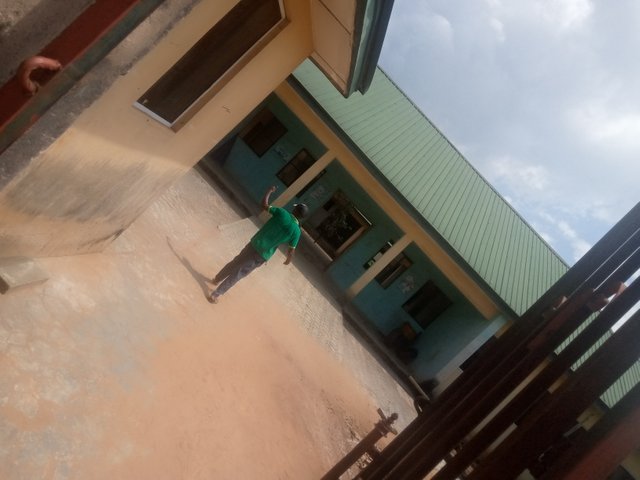 This Health Center was established in August,2008. There's no permanent doctor there. I gathered that doctors here are assigned at intervals while there's a metron in charge of their day to day activity there in the absence of the doctor on duty.
The Center offers many services:
Immunization/ vaccinations.
Minor treatment of illness/ injuries.
Giving first aid before referral.
male genital Circumcision.
baby Deliveries (maternity)
health talks/ consultation.
Minor drug dispensary.
Family planning. Etc.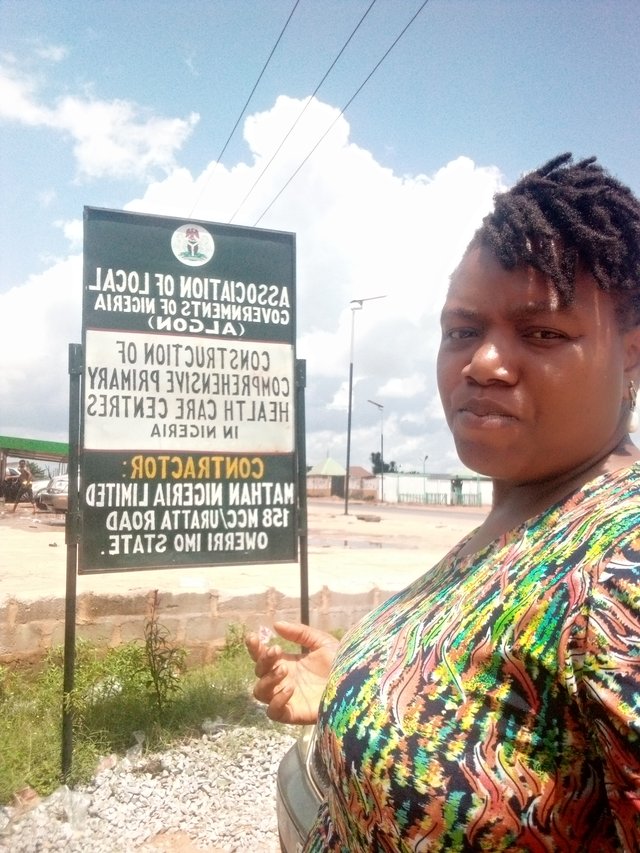 Me in front of the Health Center.
CONCLUSION
Once again, I am glad being one of the contestants and I would have loved to tell you more. My special thanks to: Steemalive....
@ngoenyi
@focusnow
@bright-obias
@ceendy20...