Creative Champaign for #club 75 and #club 100 on my Facebook story by @princesshope, 10% pay out to Steemalive 21/11/2021
Hello everyone present, it's still your girl @princesshope and am very happy to be a part of this wonderful contest where I will be making my own Art work and also post it on my Facebook story to know what people think about about my work and aslo convince on how to join the steemit, #club 75 and #club 100 .
I am very today because people like my Art work and I was able to talk to many people that are interested in joining steemit and I aslo explained to them on how to join steemit and also #club 5050 and #club 100 in my Facebook account after they viewed my story.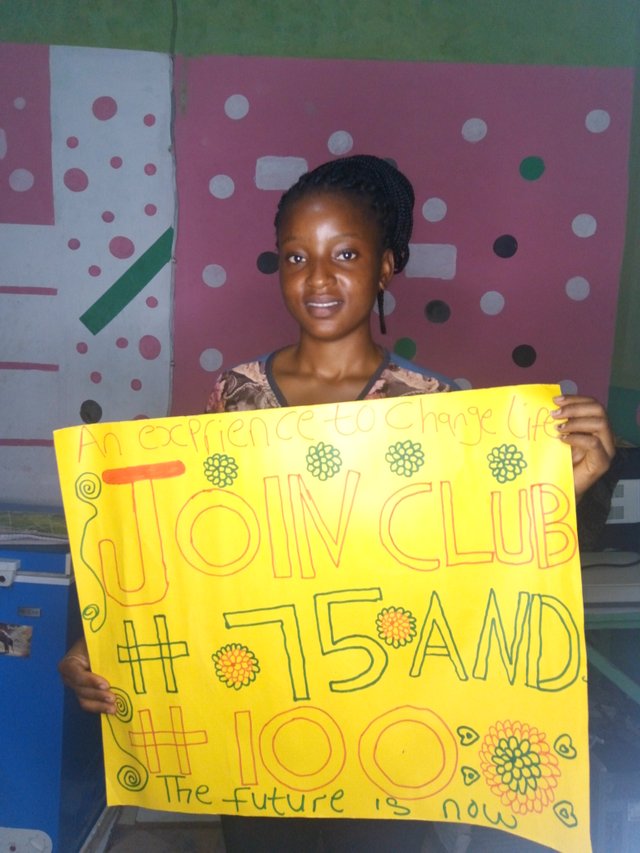 My Art work
The Number Of People That Viewed My Post
After I posted my Art work yesterday morning I was able to get 37 views but I forgot to screenshot it so it disappeared this afternoon and I was very angry so I have to repost it this afternoon and I was able to get 29 views.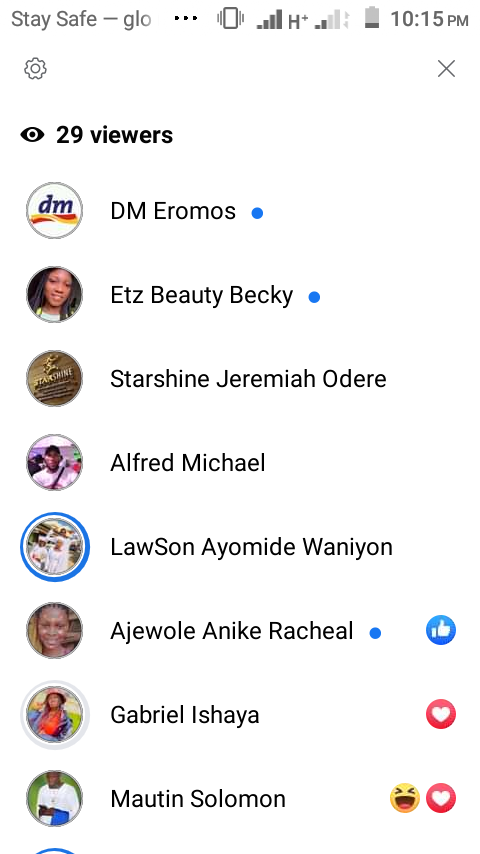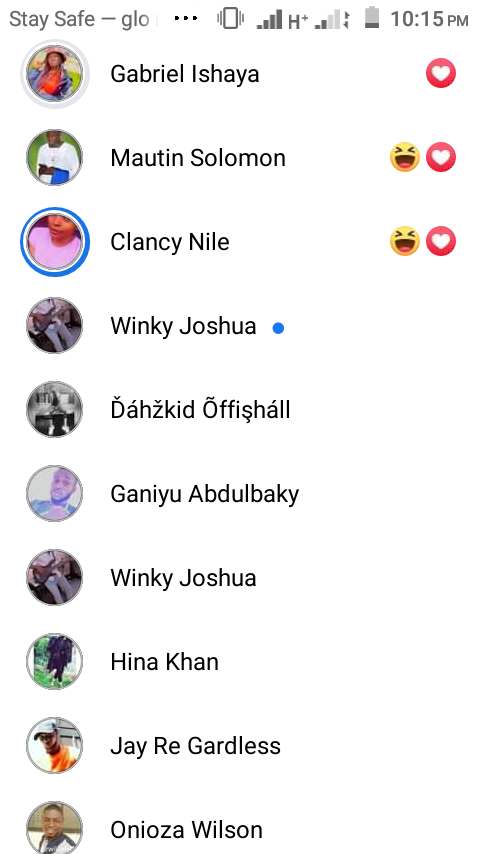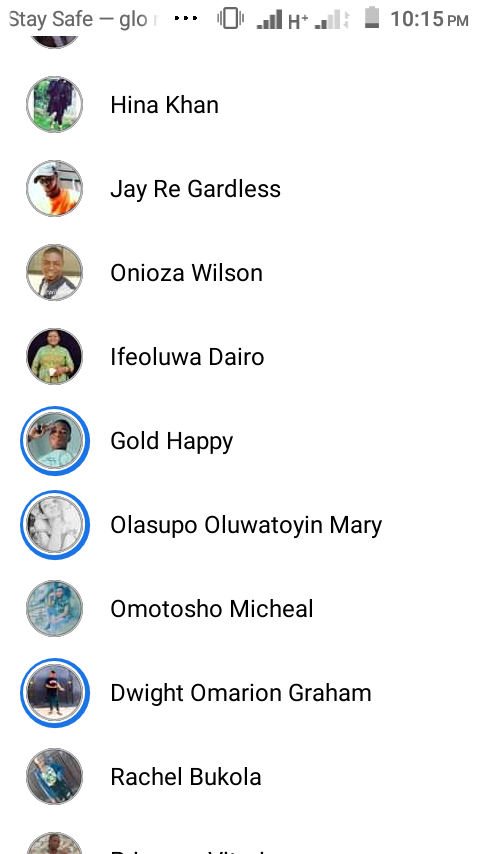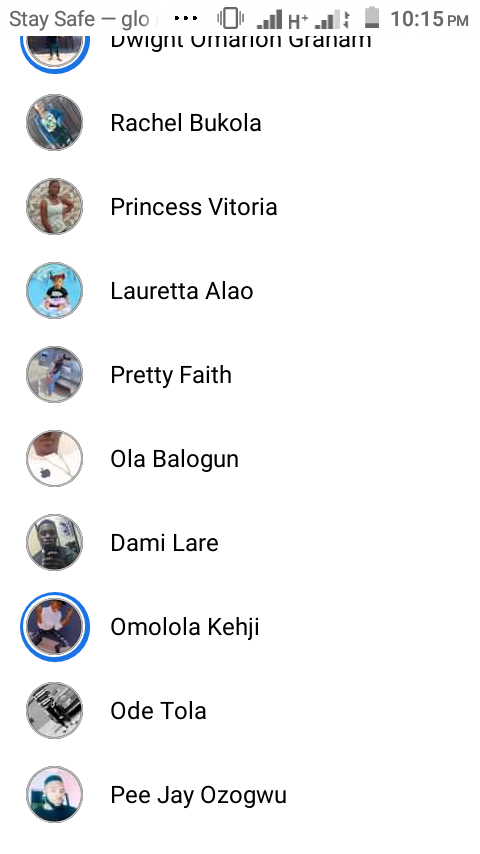 The Screenshot Of Your Conversation As A Result Of Your Story
After I posted my Art work on my Facebook page I chatted with some people and some of are interested so I explain to them about what steemit is and how it works and they said they are interested and I will like to join steemit and also # club 75 and #club 100 so here are some of my screenshots.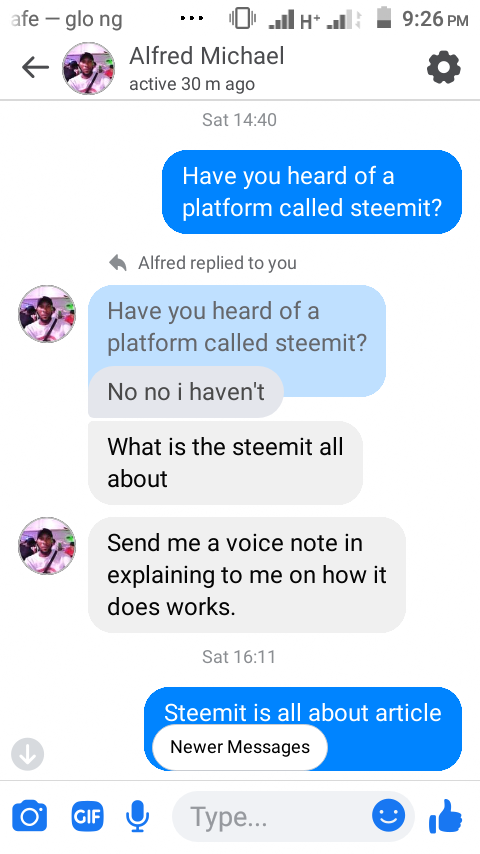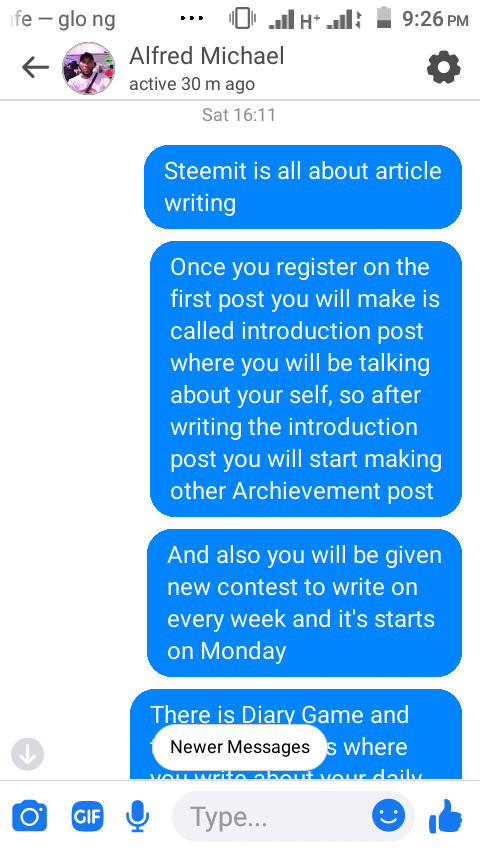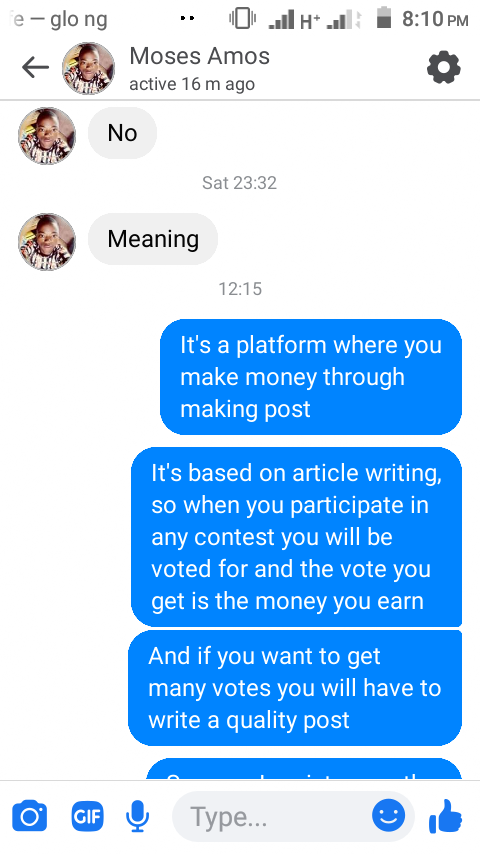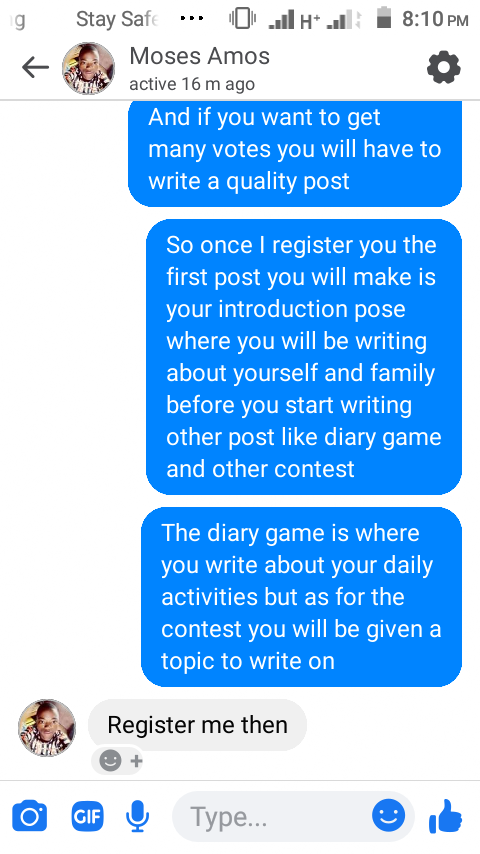 So far as at today this two people have replied me and asked me to register them but I have not received reply from three other people that are interested are not online since morning so i don't know if they will register now or not.
Explain What Steemit Is And How You Can Join The Club
Steemit is an online platform where someone writes an article and get paid for it by the means of voting,the quality of your work will determine the number of votes you get in every post you make.
How To Join The Club
The only way to join the clubs in Steemit is only when your steem power is much and if it happens that your steem is low and you have money in your account you can buy steem power from the trade market so you can power up and join the club of your choice and this is how I did my power up.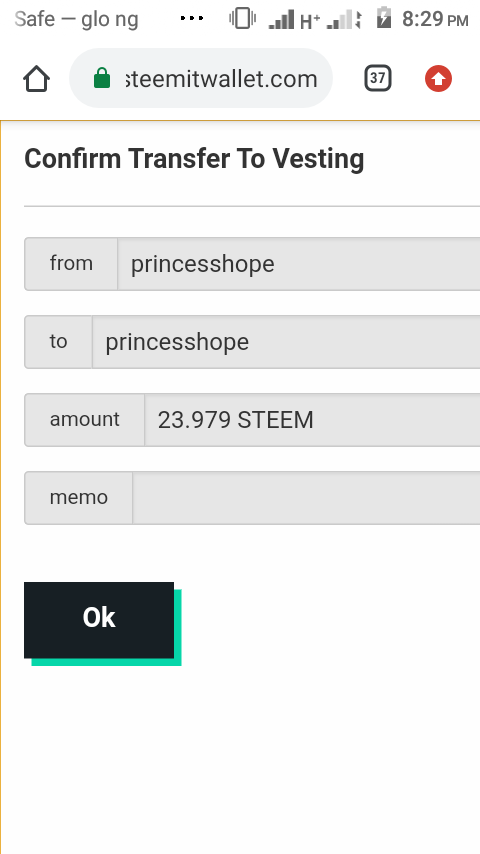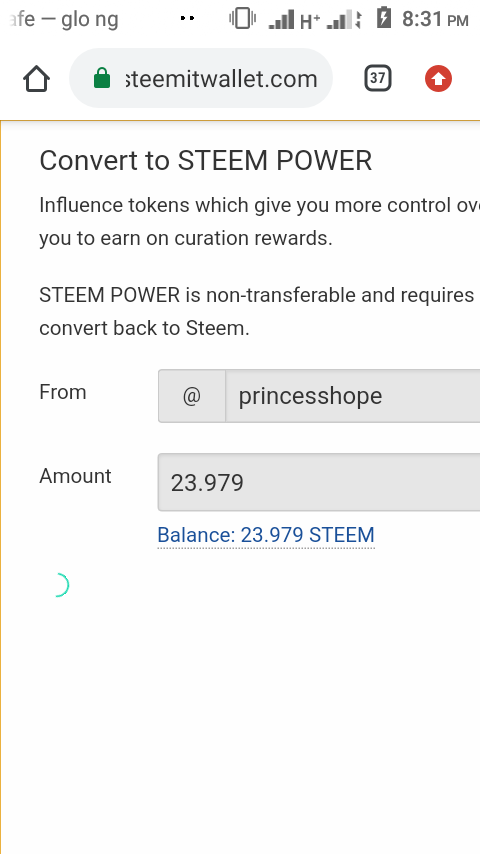 Tell Us About Your Plains For #Club 75 And #Club 100
My plan for #club 75 and #club 100 is that once I get enough money in my account I will like to use it to power up so I can join the clubs.
Which Club Are You In?
Currently I am in #club 5050 but I am also planning on to how to join the #club 75 and #club 100 so I am looking forward to that.
Thanks.
CC:
@stephenkendal
@brigth-obias
@ngoenyi
@whitestallion
@talktofaith
@meymeyshops
@trafalgar
@focusnow