Joining Steemalive Promotion|| Signing up newbies|| Assisting the newbies in making Achievement1 post|| Set at 10% payout to @steemalive community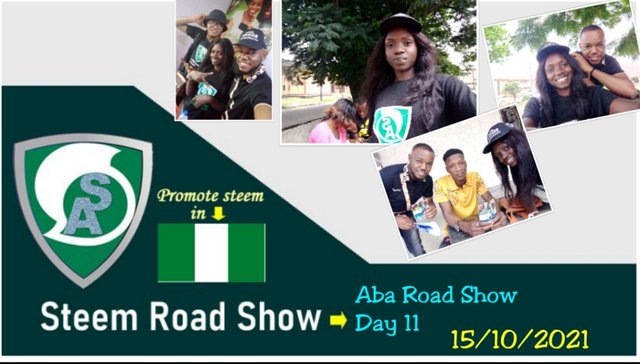 Hello everyone, trust we are all good? It's been a while since I posted here. I have been trying to fix my things and to settle down because I just relocated to a new place. But thank goodness am settled and ready to make my post on regular basis.
I traveled to Aba on Thursday, 14/10/2021, to join in the road show, at least my last road show in aba. The next day being Friday was the road show. I quickly rounded off with the house chores so as to meet up with the scheduled time . The time was scheduled for 9am but I made it before 9am. When I got there, I called @samuel20 to ask where they were, but he said they were still on the road to the location. The location was inside Abia State Polytechnic what3words.
We all gathered at a place so as to make plans on how to go about the promotion.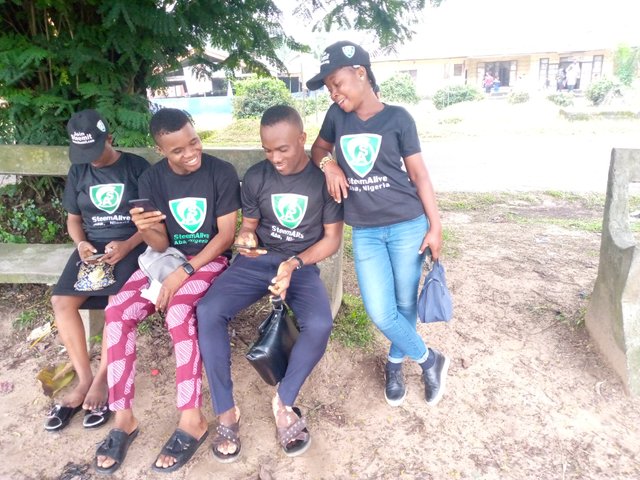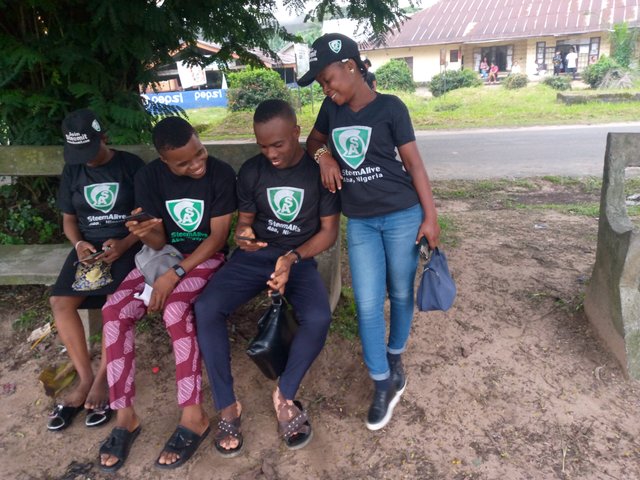 We finally decided to go in pairs to talk to some students. Although the students were all very busy with their test, some students were all running around to fix their projects. But some persons we met gave us listening ear.
My Efforts
I met some students sited by the corner, I approached them to introduce steemit to them. They have not heard about steemit and I was moved to talk more on steemit to them. After the explanations, they asked their questions and I answered. One of them said he will need to check it out first before he can join, I told him to go ahead and check it out. When he finally got what he wanted, he asked if he can sign up,, I helped him out in signing up. His username is
@harrison22.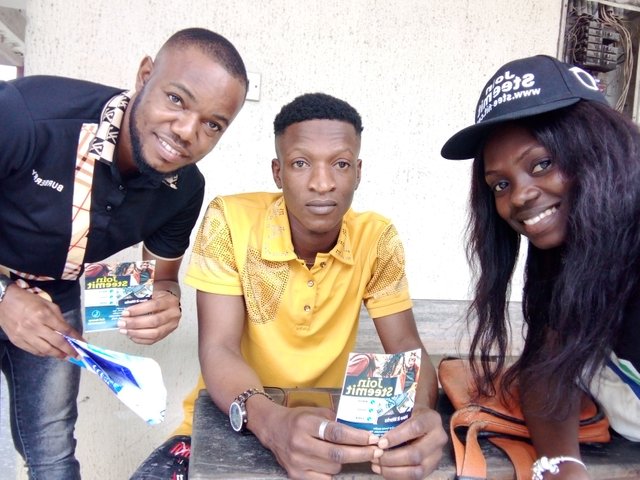 I also signed up another young lady with the username @winnie02, she is currently working on her introduction post. She will be rounding up this week. I give her some guidelines on Whatsapp on how to go about her introduction post because we are not close.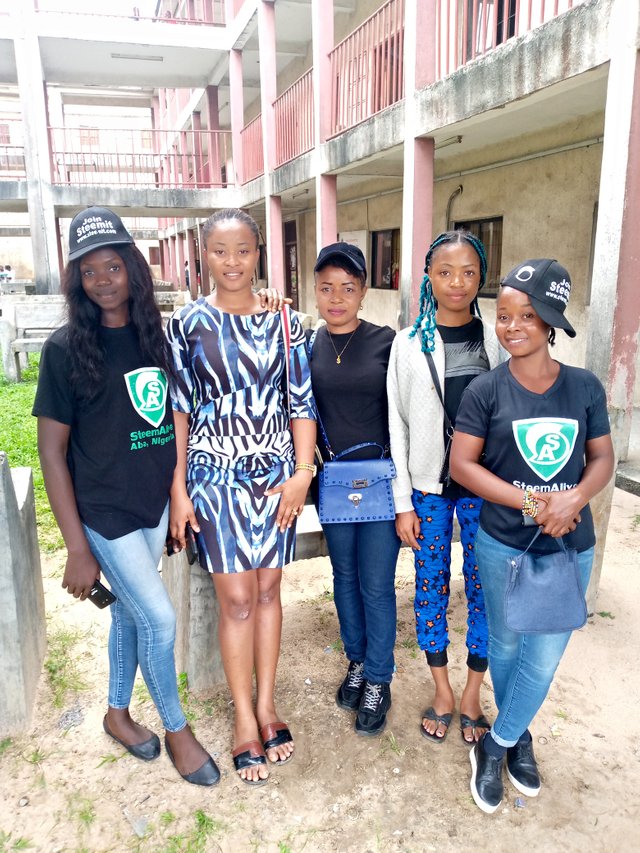 We rounded up the show at 12pm and we all went to a nearby eatery to refresh our system. I was unable to stay because I was rushing to get to the market before the market closes. I went straight to the market to get some items I needed to travel back the next day.
Conclusion
My next promotional activities will be holding at Port Harcourt. I will be recognizing with my fellow steemians over here so as to join them in their next move. I will continue to run my promotional activities here in my new area.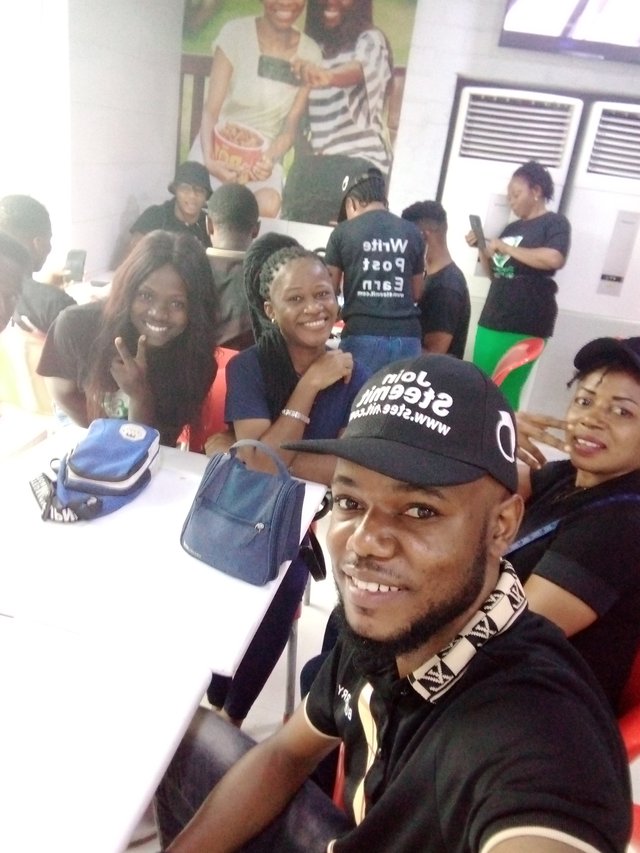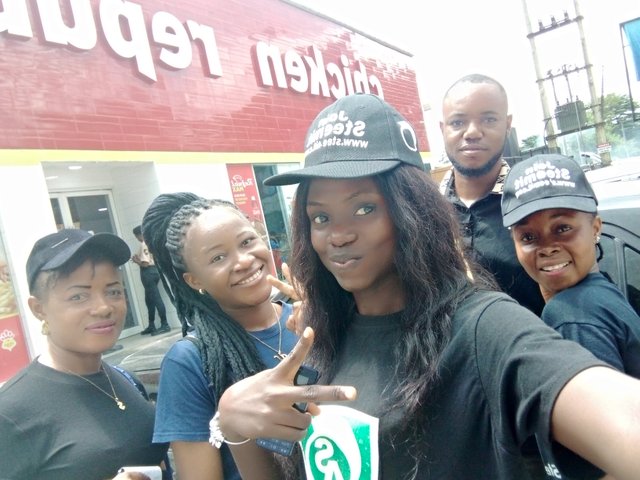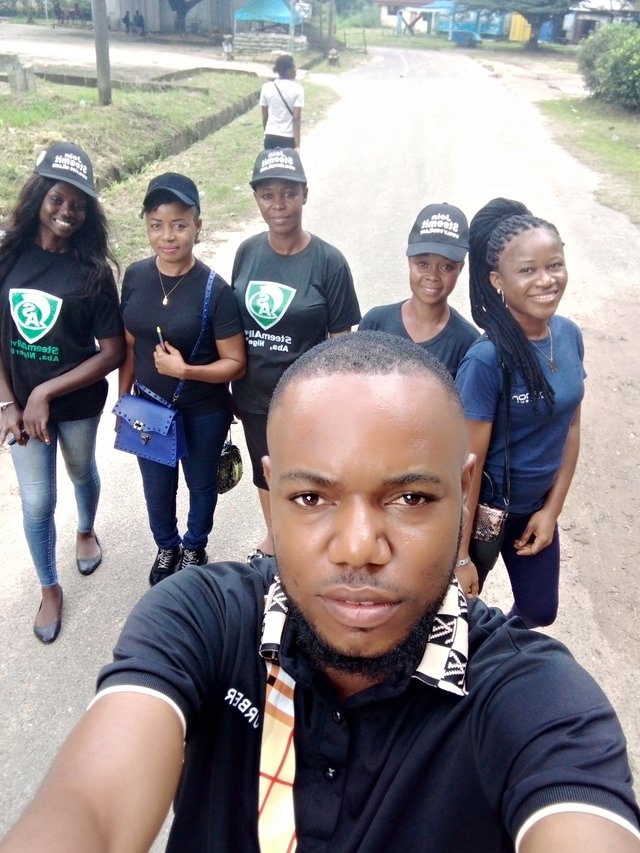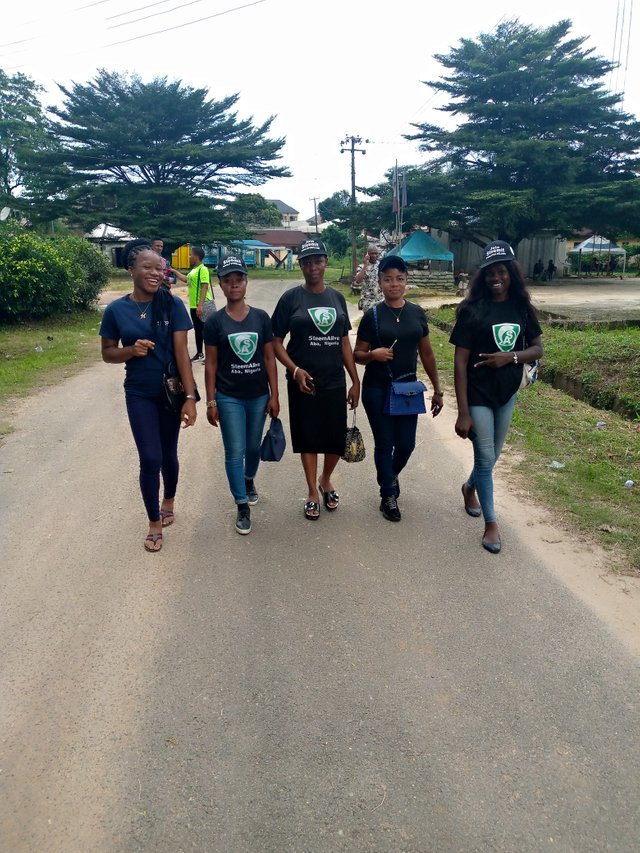 Thank you all for visiting my blog.