The Diarygame season 3 unending / How I spent my dear @nikecruz 16-11-2021 Payout 10% to steemalive community.
INTRODUCTION
My dear Dairygame,
Good evening my fellow steemians how was your day am here to share with you how my day was And how it went and mostly, how I was been thought about more things in Steemit because am a newcomers.
---
Morning section
I woke up around 7:00 I parpare my siblings for school🎒 and after wish I brush my teeth and bath, before going to my mom's shop that I normally stay Everytime and why in the shop I washed my dad car🚗 and I played with my dogs🐕 then I enter Whatsapp and was chatting with my friends why i was still in my mom's shop.
---
Afternoon section
So coming to afternoon section, around 12:13pm @caleb-marvel came was teaching me more things about @steemit and he also thought me how to post by using the markdown he also told me about #club5050 and the others. As he was mentoring me, my younger sister now came to see what we where doing outside so @caleb-marvel now decided to tell her about steemit platform and like it and decided to join. Her name is @Cynthia then as time was going my siblings came back from school.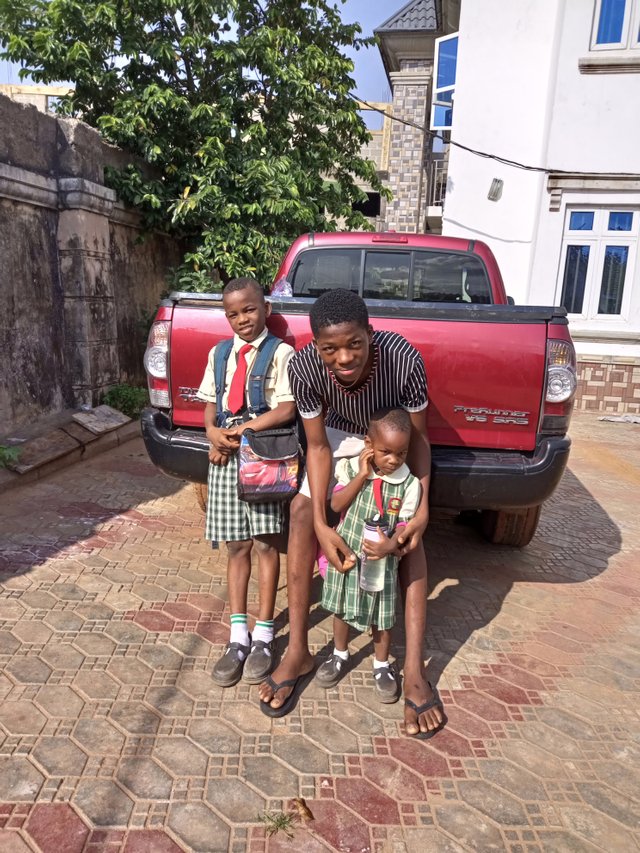 After opening the gate for them, I know went pleaded with
caleb-marvel
to excuse me so that I can go and take care of my younger one, then he now continue mentoring my sister in writing her achievement1 post.
---
Evening section
So coming to evening I went to Barbe my hair.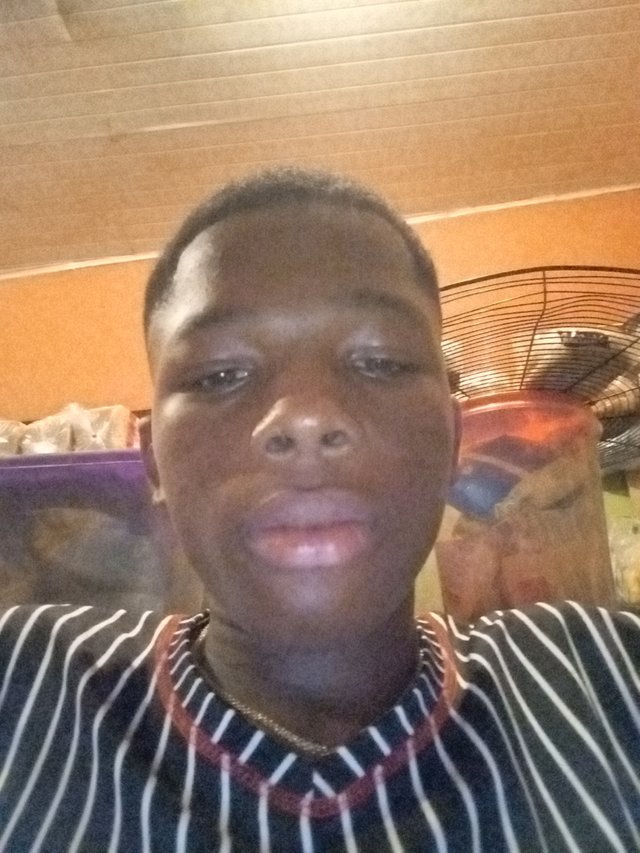 when I was done with that I went to eat my food around 4:34 buy then I was free from my mom's shop,I went to play game and watch movies later in the night i ate my night food after than I well to bed dis how my day ended.
CONCLUSION
I will like to appreciate @caleb-marvel for finding time to come to our house to mentor us and for tell us about steemit and to all my fellow steemains in the @steemalive community thanks to you all.
---
Cc
@steemalive
@focusnow
@ngoenyi
@pricelesspresh
@caleb-marvel