The diary game season 3, how I spent my day 20/11/2021. Better life with steemit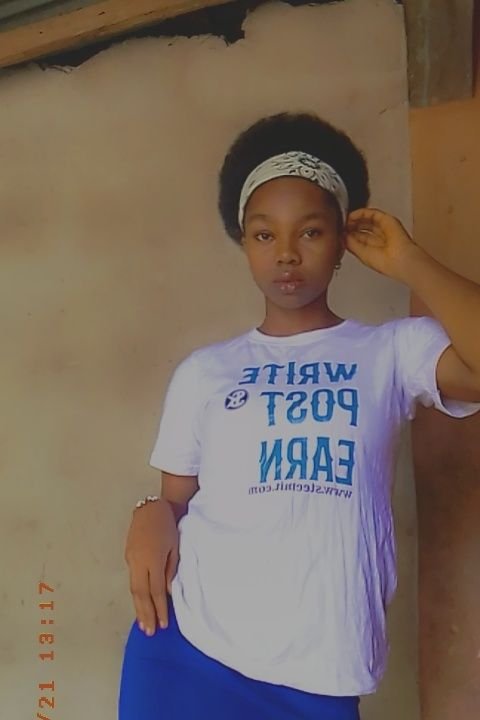 Introduction
Arrrrgh it's Saturday again??? Why can't we just go over to Sunday, is that possible??? I wished it is cos am feeling very lazy today.
Good evening friends, hope ya'll are good,alive ,kicking and Happy,same with me but am not happy because it's Saturday, might be wondering why?? Or what have Saturdays done to me but chill am just joking around and at the same time serious because I have lot of chores to perform to.As a student, Saturdays, Sundays and Mondays are the only days I stay at home and relax but guess what??? It's always filled with chores which are sometimes frustrating, yea very fustrating and am gonna tell us how I spent today being 20/11/2021 so grab your popcorn and roll with me.
Morning
I woke up to the sound of my alarm clock by 5:30 am too early right?? and besides it's Saturday,I won't be going to school having those thoughts in mind I decided to stay in bed till 7:00. When I finally got up, I did my first and normal morning ritual which is brushing my teeth and taking hot coffee, after that I picked up a broom and hearded outside to sweep the compound but on getting out I discovered lots of weed in our compound which are overdue for weeding so I went right back inside and fetched a hoe for weeding and began immediately. It took me like two hours to get it done because the weeds were pretty strong and our compound is kinda big too. Finally I swept and gathered dirts in compound for burning.
After I was done,I went to inside and told mom what I have done(weeding) and my sore hands hoping to receive some compliments but damn I should have think twice before doing that. When I told her I was done weeding,she said before nko were you waiting for me to come and do it and when I showed her my hands ,she told me am not strong cos of this Small weeding your hand is already sore and started relating how she weeds more one plot of land all alone back then in the village, I told her is not only one plot she will soon weed the entire village . Anyway she complimented me at the end and promise to get something for me while returning from the market. And I don't even want to say what @focusnow told me, that one na professor of badmouthology lol just joking,he didn't even complimented just told me that my mates in the village do more than and other things he said I don't want to mention.
Afternoon
In the afternoon,I had plantain porridge as lunch and rested a little bit after which I continued with my chores. I washed the toilet e bathroom, swept the rooms and washed some clothes too.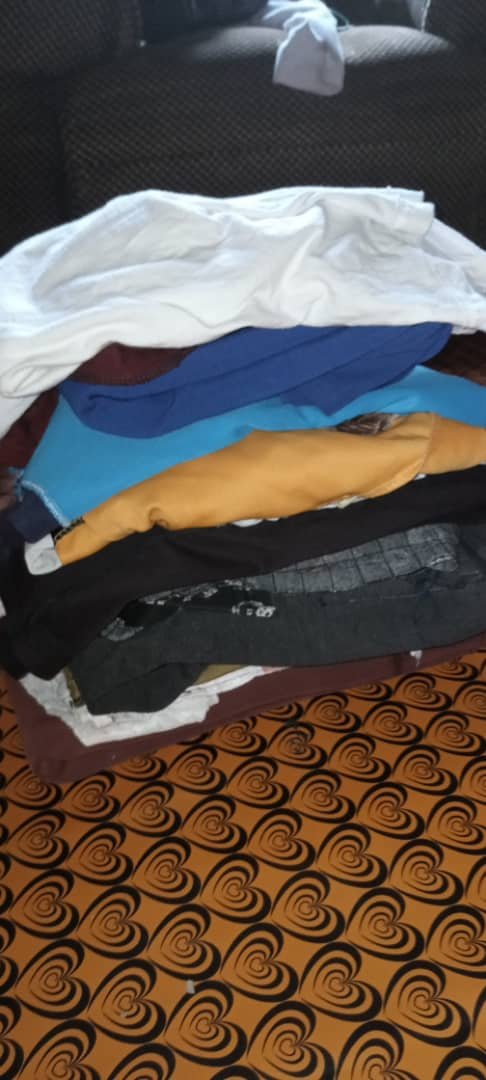 After which I washed the plates and fetched water too. Late in the noon one of my classmates called and said I should come online as our lessons is about to resume, I logged in immediately and joined the lessons which lasted about an hour or more afterwards I arranged and swept the kitchen,took my bath, dressed up, had some snapshots, undressed and rested .
Evening
I was still resting when dad returned and demanded for hot water for tea which I served him. He also got some food items like meat and others,I washed and steamed the meat and kept the other items in their right place. Mom returned later and we started preparing dinner of soup and garri afterwards I served big bro and dad and then proceeded to prepare my own dinner and guess what it was..... Noodles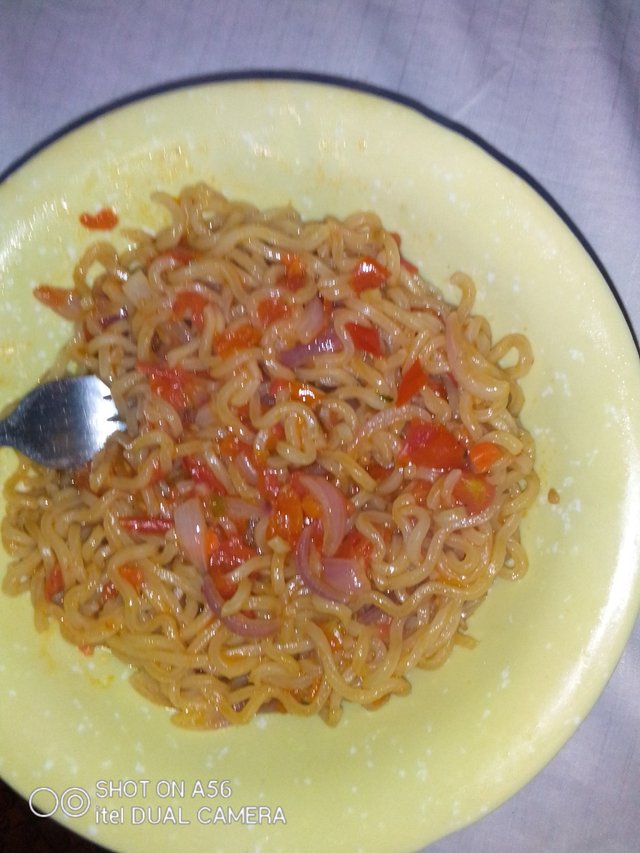 After eating,I cleared the huge mess we created in the kitchen, played with big bro a little bit, took my bath and about to sleep. Good night friends 😴😴😴😴😴😴😴😴😴 and have a wonderful night rest