One Year Anniversary of Steemalive Community - An Event Worth Celebrating|| @meymeyshops|| 17/07/2021
Dear Steemalive,
I understood you are one (1) year old in this world of Steemit Social Media Blockchain Technology. I was so happy for you because it has never been easy for anyone to survive the hash weather in the world of cryptocurrency.
So I took it upon myself to celebrate with you and to congratulate you for your whole accomplishments in Steemit.
You came to life at the time when many were losing hope that your parent, Steemit, may no longer cater for her numerous offsprings. You look around and said NO SHE CAN! You stood your ground and look straight into the future, yes, you saw a better day ahead. You picked up your digger and began digging the soil of Africa.
What have you collected together under your pinions? Diamonds, pearls of high value have filled and continue to fill your bossom.
Like your mother Steemit, you have got the proof of brain which is making you stand tall among your contemporaries.
You know how to recruit, retain and reward your people. Your team of able-bodied ladies and gentlemen are also selfless and ready to impart knowledge to willing newbies.
Your encouragement have been the driving force for your people. No wonder everyone wants to hold your garb declaring loyalty to your leadership.
I came to celebrate you, Steemalive because you brought light to my financial path. I came and enjoyed with your wonderful team in the persons of @talktofaith the lanky lady with a dimple cheek, @ngoenyi - the wonder lady, @ceendy20 - the yummy lady, @jovita30 - the pretty damsel, @whitestallion - onyenkem, @bright-obias - the brain guy, @samuel20 - the cheerful coordinator, @godsbest - the handsome man.
The fried rice with roasted chicken was sooooo palatable and garnished with salad. The red wine and tubo cream wine is memorable. I combined them together as a combined service mmmmm I began to feel a little tipsy. But the Malt drink went home with me even the cake too.
I really enjoyed the day with you Steemalive. I took plenty of pictures of course so let me showcase them below for all to share.
THE OPENED ALBUM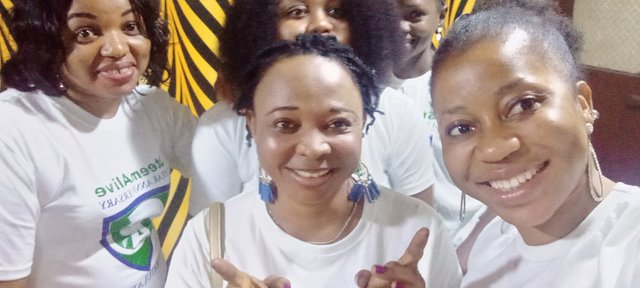 With @ngoenyi, @ceendy20 and @jovita30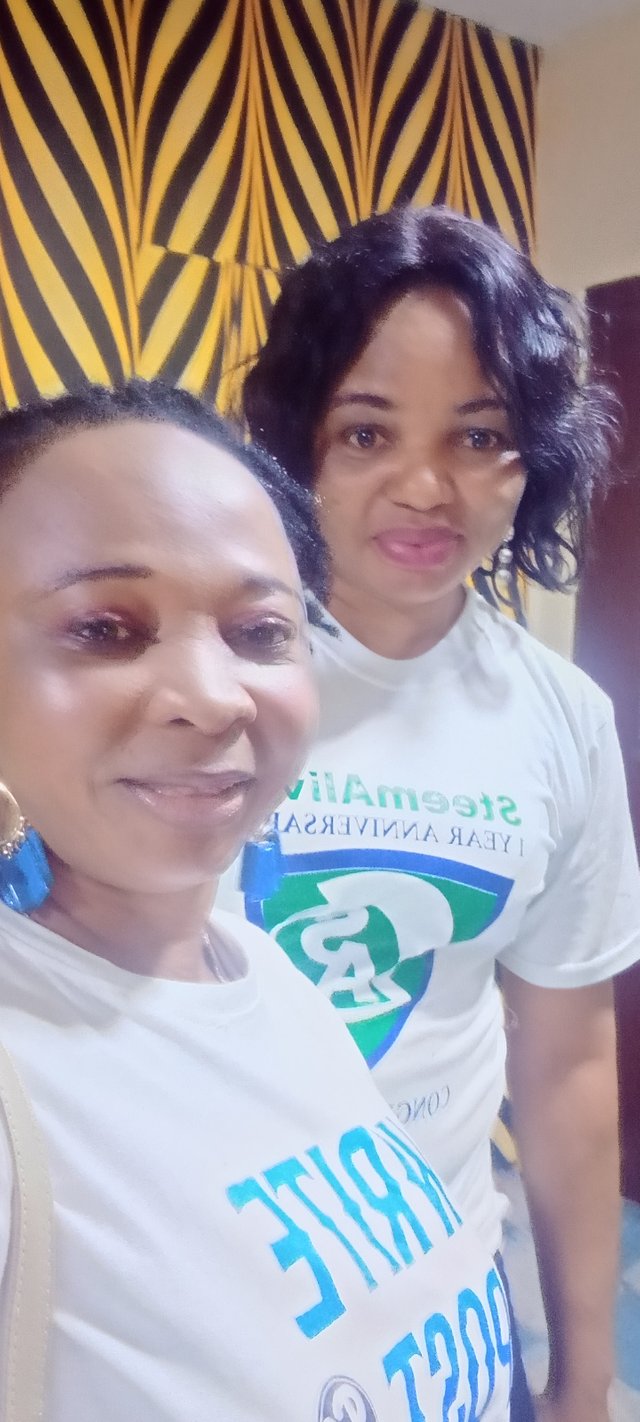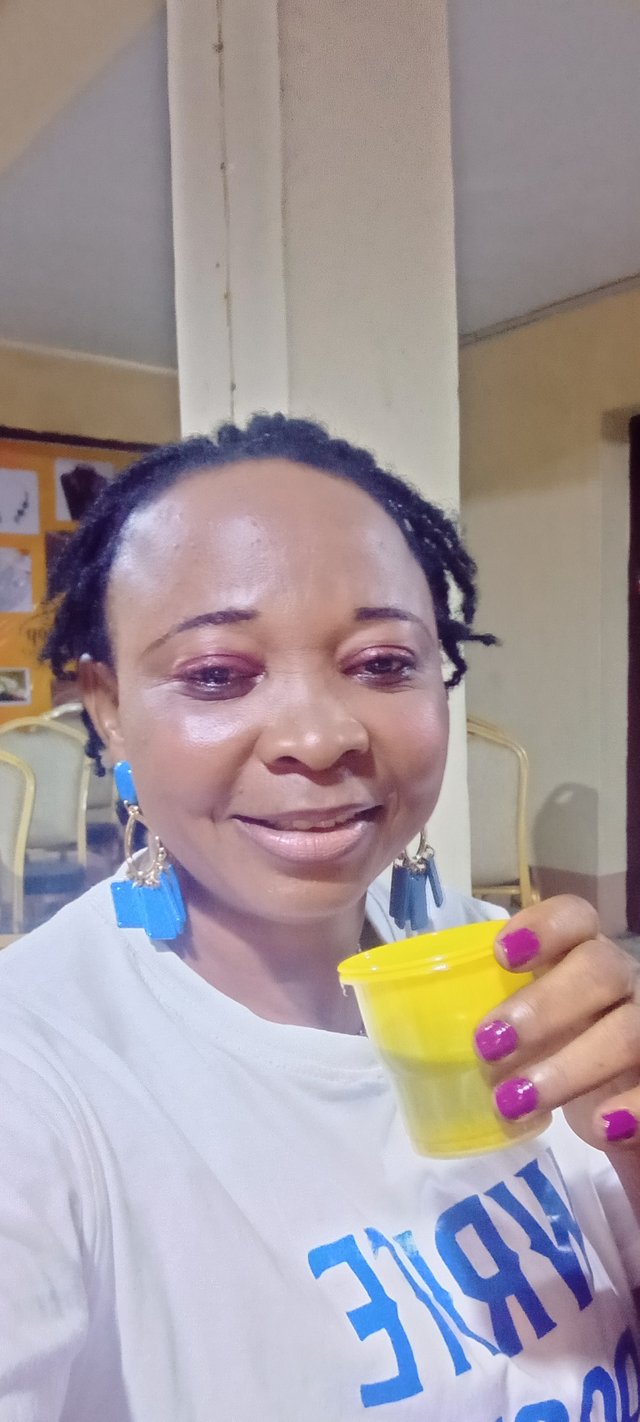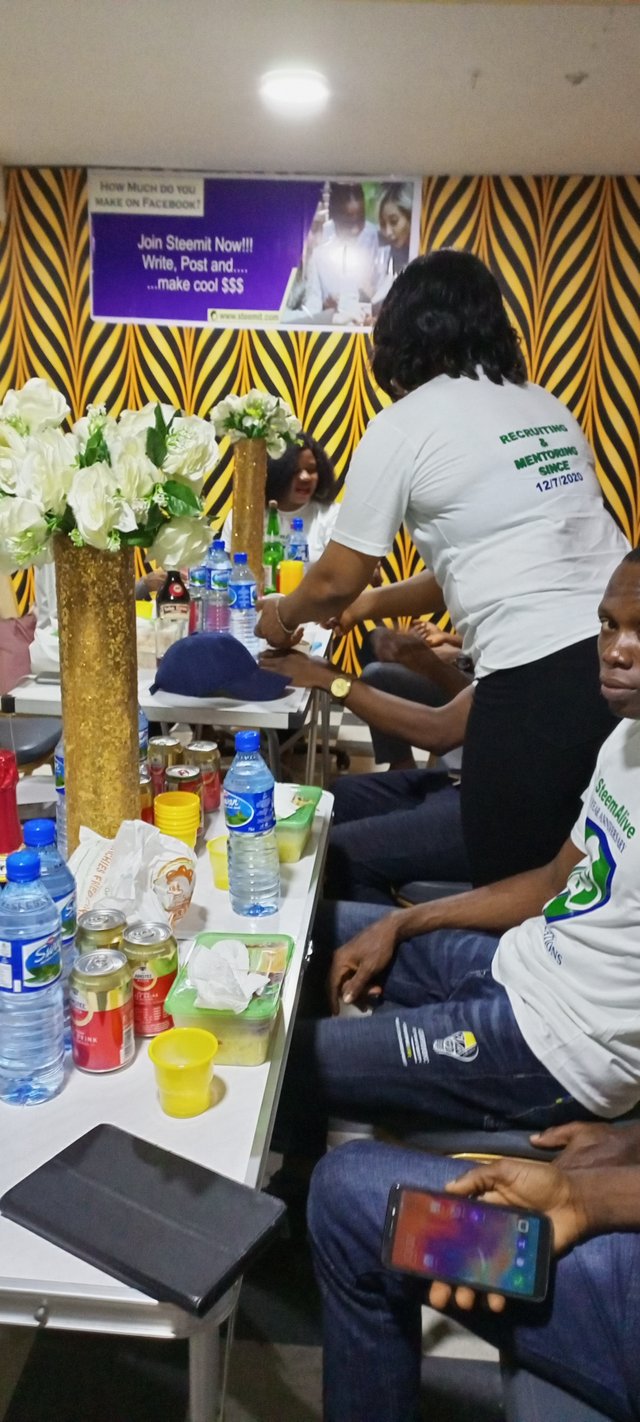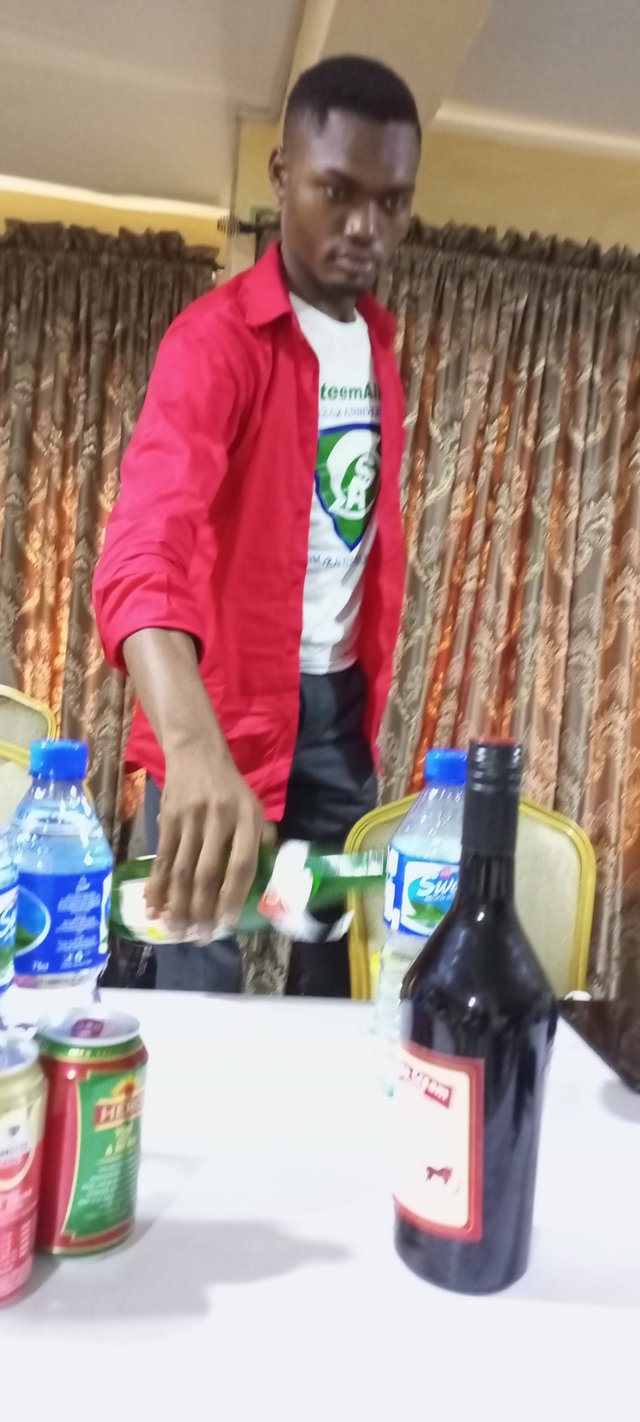 @godsbest sharing the wine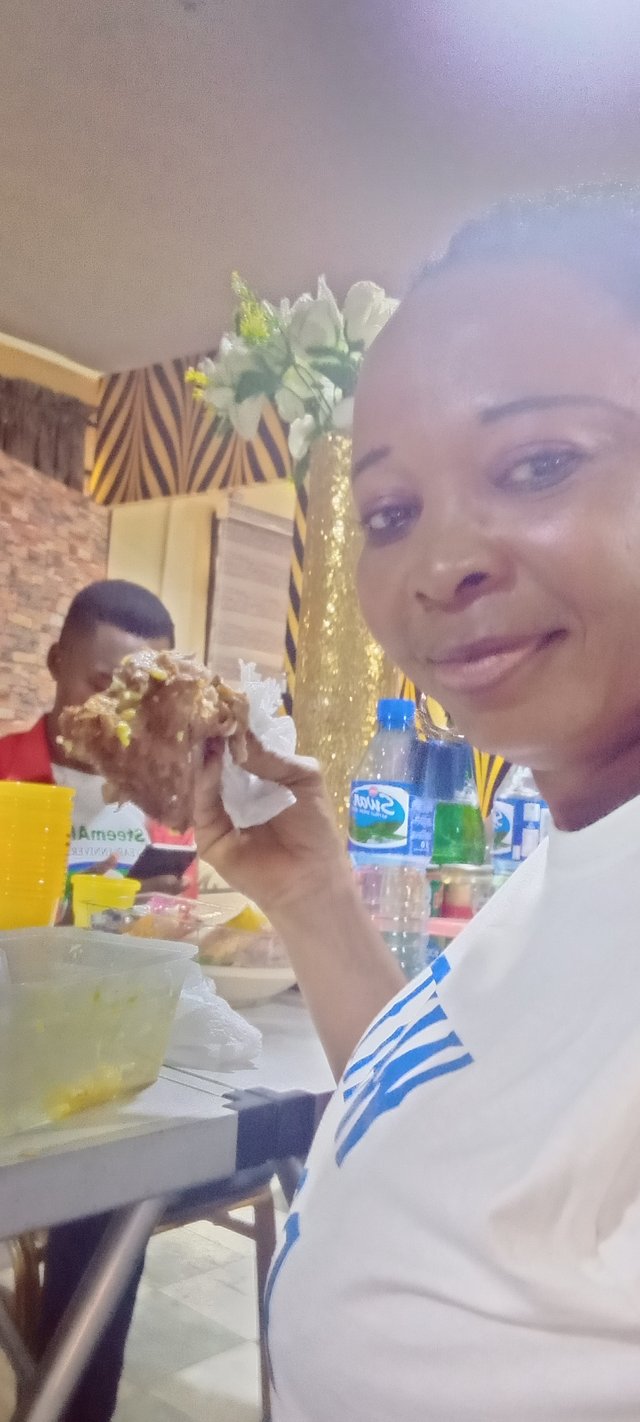 Enjoying my chicken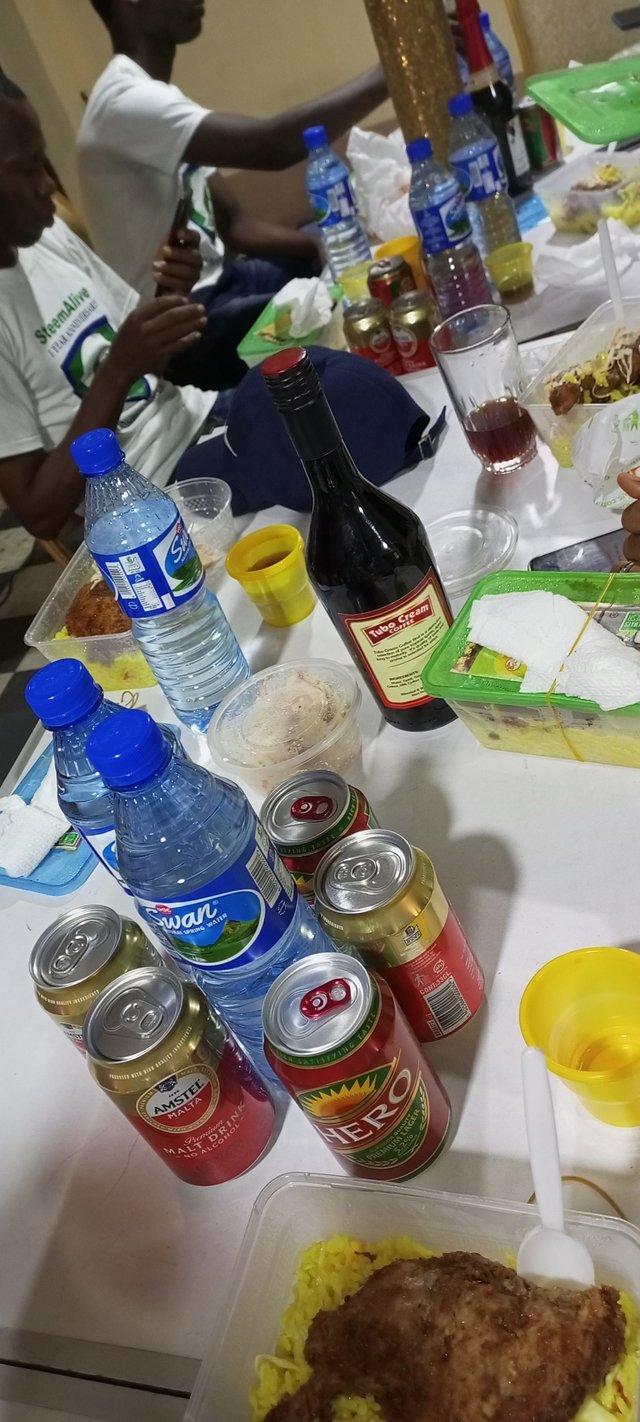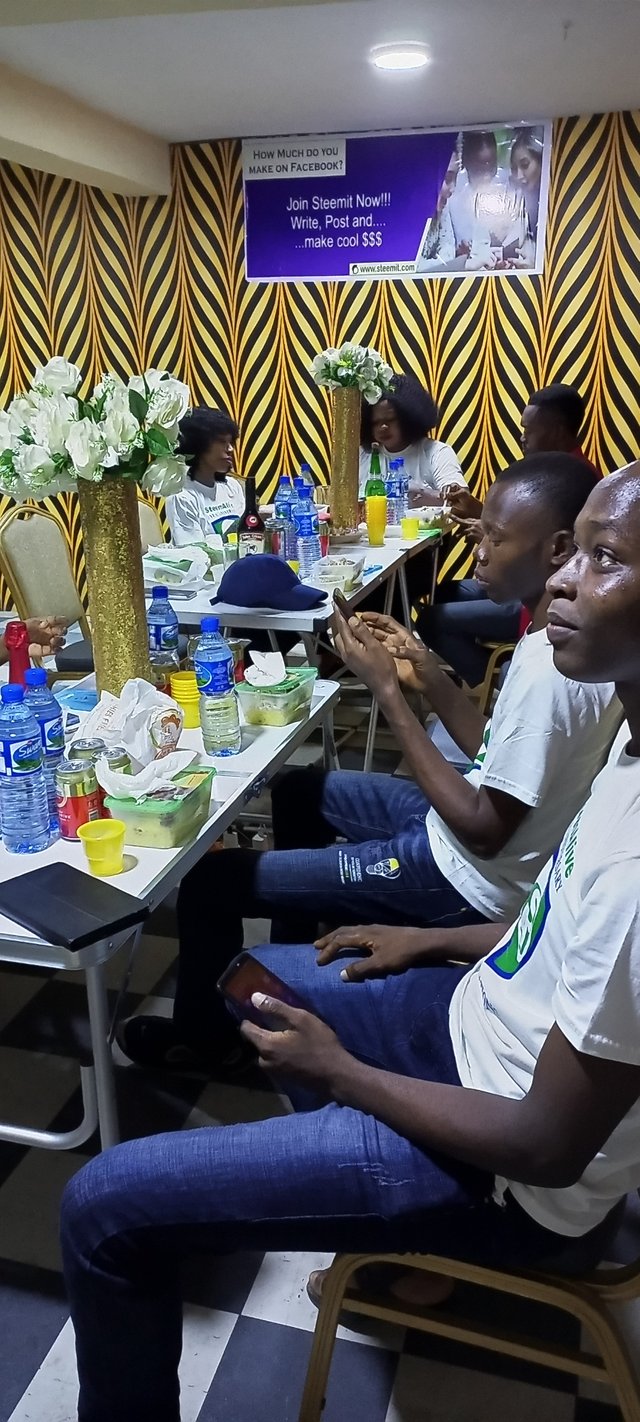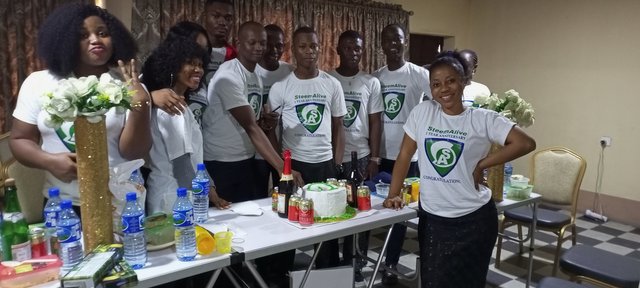 Cutting the cake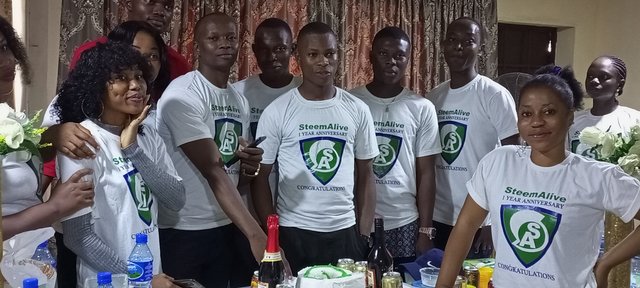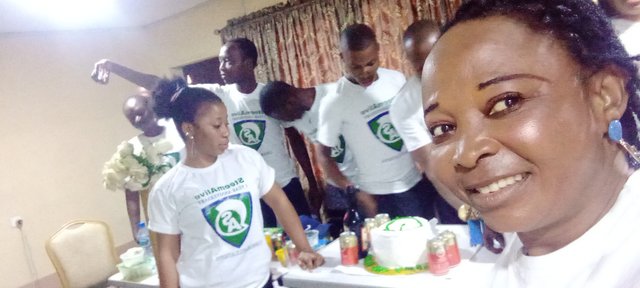 I was so excited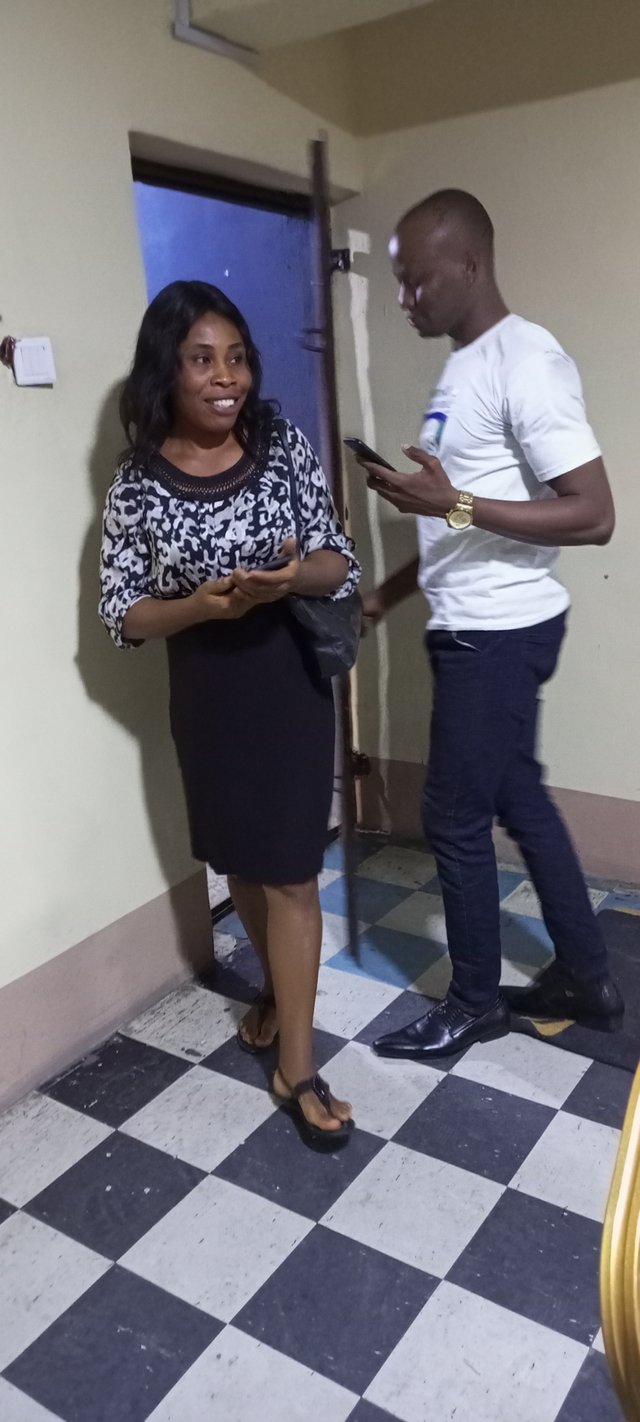 See as @focusnow poses to open door for his guest, so cute.
So the Anniversary came to an end.
My warmest greetings,
@meymeyshops