The diarygame: unending || how I spent my day 23/11/2021|| 10% payout to @steemalive
Dear diary,
Waking up today, I thanked God for my existence and his Mercy which has been undeserved. I even forgot what day it was today but I just started off my day the usual way. I woke up, did my chores and went into the kitchen to make breakfast which was fried potatoes and sauce. I served my family and then had mine before heading out for the day.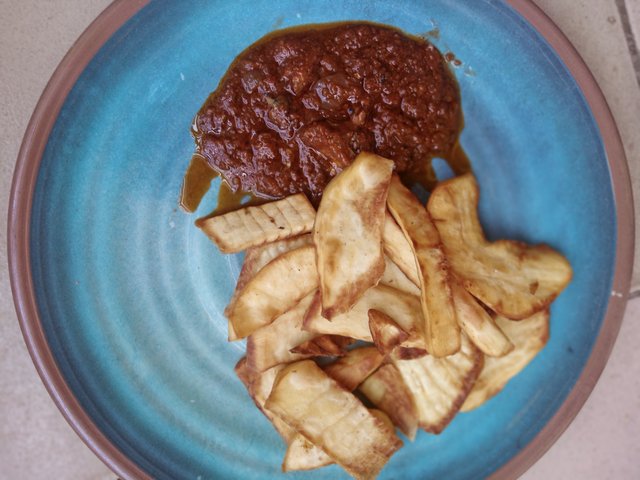 Breakfast
For my day, I had planned going to the local government for a training since I'm on the monitoring team for the covid-19 vaccination. Of course, I have had my complete doses of the vaccination. So, when I headed out, it was very hard for me to see something that could transport me to the LGA but I later found one and went. The training took about 2- 3 hours and then they re-evaluated the work we did. So far, so good.... we've been working well enough with what we have.
When we were done, I greeted some friends before heading for home. I understand that having the vaccination is not enough to not contact the virus, so, I had my mask on as well. Because the local government area is in a remote place, finding a means of transportation to and fro us really hard. So, I was stranded for some minutes again, till a friend offered me a lift which I really appreciated.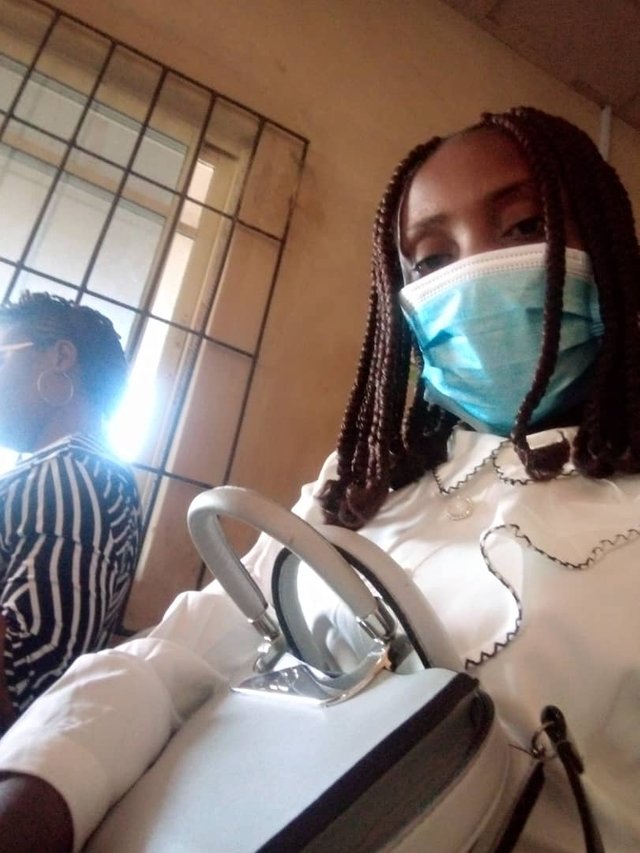 Me at the training with my mask on
On getting home, it was almost evening but still afternoon. I guess I could call it midday? I do not know but yes it was around 3pm. Today was my sister and her husband's marriage anniversary , so, we wished her happy anniversary but I still went on to make a paid surprise call to her and hubby to make the day more special. She really appreciated it as she even made a recording of the call. I would've loved to share it but I don't know how. 🤷
Later, I had a little rest before going to make dinner for tonight. I made vegetable soup and garri. I'm sorry I forgot to take pictures but too, my phone was dead, so, I really couldn't take pictures of the soup. When I was done, I booked hot water for the thermal flask and kept for future use . When my mom came back from work, I guess she left after I did, she was visibly tired. So, I told her to wash up and rest small. By 6pm, everyone was served dinner. I was exhausted, so I went to bed.
My day was so exhausting but as it is a summary, I couldn't possibly talk about every single thing but this, I know that more is to come. I've been away for done time trying to handle stuff, the vaccination and my call to service as an NYSC member. So, it hasn't really been easy for me to come in here but I'll try as much as I can to show up and steem!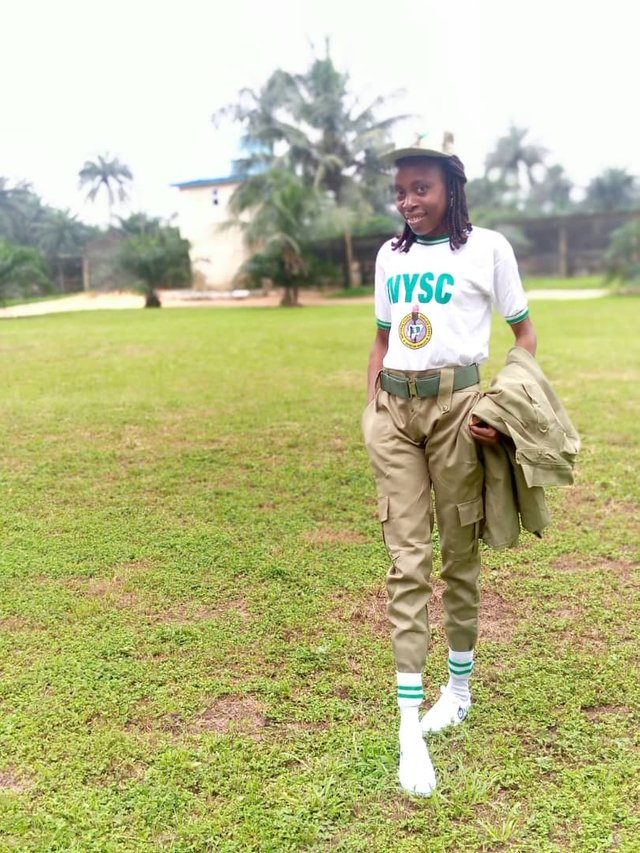 Me in my NYSC uniform
Ciao!
 STEEM EXCLUSIVE | ORIGINAL CONTENT