Steem Road Show - Day 10 Of Aba City Tuesday 5/10/2021 - Promoting Steem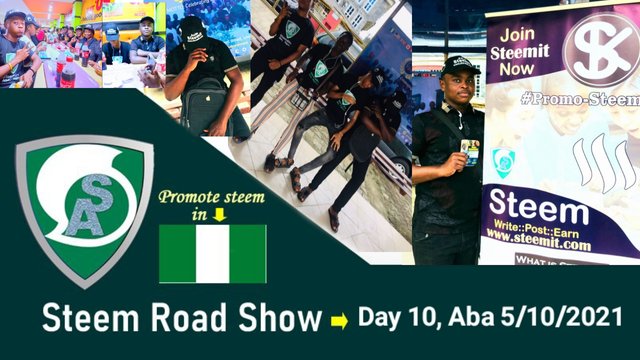 INTRODUCTION

Every tuesday in the city of Aba, as it has always been the case, there is an arrangement to engage in a STEEMIT ROAD SHOW and to that effect, today it another day of which such activity took place. The STEEM ROAD SHOW has been an portfolio by which an awareness is been created to the public.
At the agreed time, all volunteers (steemalive verified members) who indicated interest to join the day's show gathered at the Aba training Center thereafter we received some tips and key overviews and informations as to how the day will be operated from @focusnow of whom coordinated the STEEM ROAD SHOW. Then, we left heading to the location for the show.
Aba North Junction (Government institute) has been chosen as the location for the day and the choice was made because of it busy operation of individuals, government officials and vehicles which makes the spot bustling and hustling stand.

ROAD SHOW ACHIEVEMENTS

Since the spot it known to be a busy location, it was difficult to gets passer-by attention but I did my best to startup a discussion with the few who showed interest. On the process, I successfully recruited and also signed up a man by name Mr. Samuel (@ruletheworld).
NEWLY RECRUIT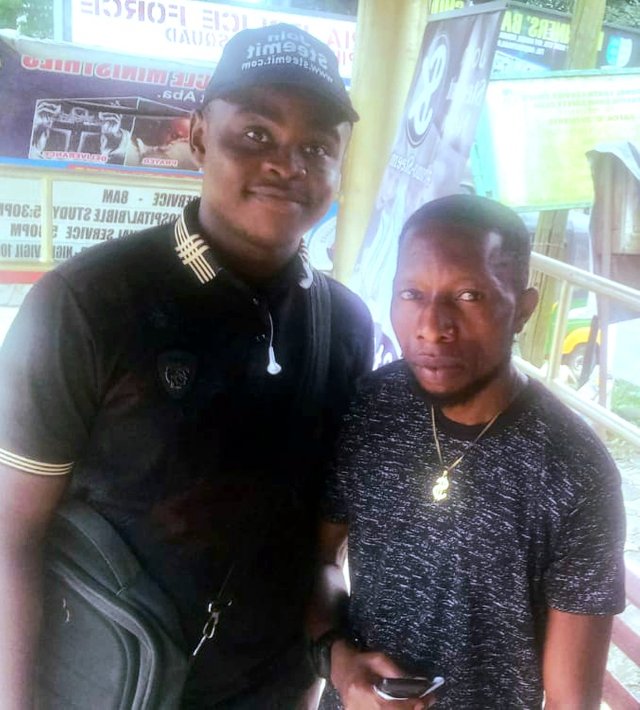 I and my new recruit @ruletheworld
@ruletheworld is a student of Abia state polytechnic (a nearby institution) and according to him, he says that he is aware of the platform but have not given it the needed time but since I have successfully signed him up that he will make sure he write original contents and post in it because he has a lot of things he will explore in steemit.
After that, i met a young man who wishes to sign-up but wasn't with his phone at that time, so he wishes to join and we exchange our phone contacts from which i used to guide him on how he will write his achievements post.
SNAP OF THE POTENTIAL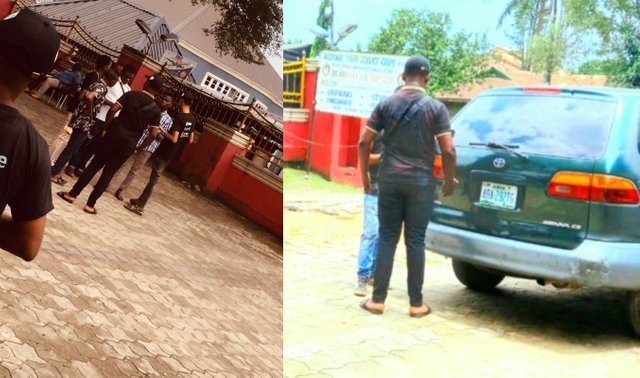 After a well-spent hours on the location, we decided to take some pictures among the volunteers and our branded steemit banner.
FEW GROUP SNAP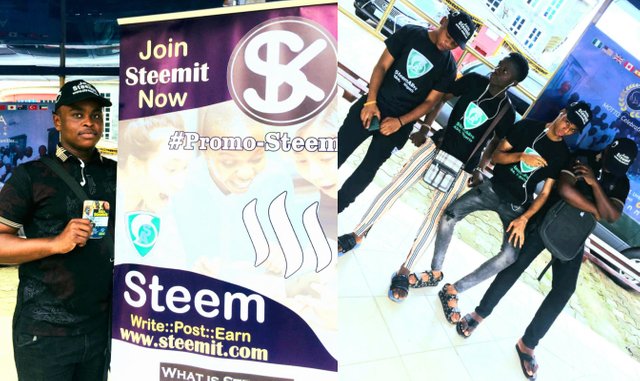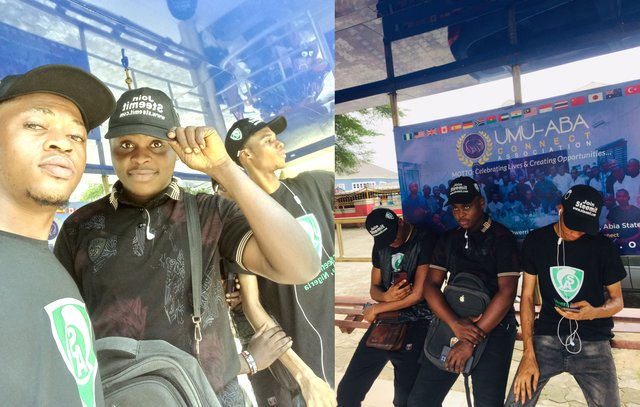 REFRESHMENT


Thereafter, we left the location and went to good chilling spot to relax ourselves and rest from the hot sun that heated during the day while we were standing at the location. So we decided to met our second group who came out for the road show and we entertained ourselves with some chilled drinks and snacks at a fastfood.
GROUP SNAP IN THE FASTFOOD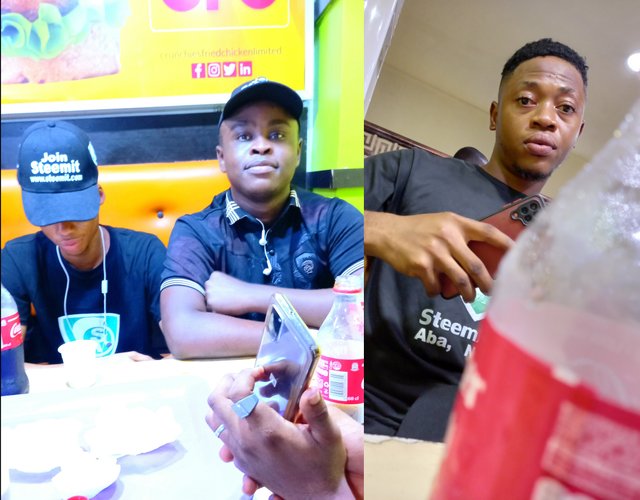 HERE IS A LIST OF THE DAY'S VOLUNTEERS

CONCLUSION

As it's been said "whatever you find joy in doing, do it to the fullest", the Joy I receive whenever i participate in STEEM ROAD SHOW is extraordinary and cannot be expressed only with words but i will do the very best to continue to create the needed awareness to all in general.