@Chrisdsteemsport's full story on Uefa Champions league final - Nigeria anti Chelsea got disappointed.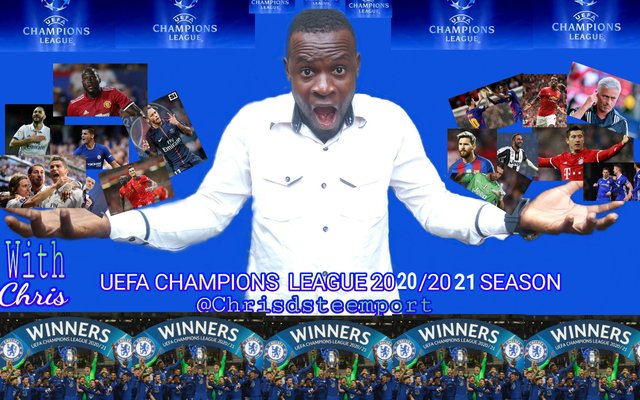 The aggregate story begings with this two English clubs, but rather, landed both in Uefa Champions league final. For sure, it is the 3rd time in history where both English clubs meet their selves in the Uefa Champions league final like this👉 Manchester City and Chelsea FC.
Chelsea as a club had seen Uefa Final three good times- 2008, 2012 and this year 2021 but only lost one in favour to Manchester United in 2008.
Meanwhile it happened to be the first time Manchester City could arrived to this level in their Uefa Champions league history.
The manager of Manchester City Pep Guardiola had arrived to this level (Uefa C final) three times haven't won Manchester United twice with Barcelona and yesterday lost in favour of Chelsea FC.
Just at the half of this season, Manager Tuchel came in Chelsea in replace of the sacked legend formal manager- Frank Lampard. In no doubt the new manager Tuchel through his tactical, has gone a long way of changing things in Chelsea with same players, taken them to FA Cup Final, though was lost in favour of Leceister City this season but also made them reached the Uefa Champions League final and becoming the Champion.
LETS TALK ABOUT HOME HERE--
This is the boiling point with it's radical way of supporting these English clubs even beyond our home league NPFL.
The zeal was too much!
The emotion
The passion
The supports were so harassing.
These are hitting mostly between Manchester United and Chelsea Nigeria Fans, though it all started in 2005-2006 during the time Jose Mourinho signed to Chelsea as a manager but more hotter in 2008 Uefa Champions League final between both of the club.
Many Nigerians were more eager and being in love to football more than ever just to keep supporting this questioned English clubs till date, but rather created enemty between the Nigerians fanning Manchester Utd and Chelsea Fc.
The Final Arena
Like a joke, Chelsea made it to Uefa Champions League final, seeing Manchester City as rival (all English final). Though Man City has already taken the English premier league trophy finishing the top this ended season. While Chelsea lost their FA Cup Final in favour to Leceister City.
What cup remains?
To me @chrisdsteemsport equity must play it's role here, meaning that Chelsea Fc would likewise carry the remaining (Uefa Champions League) trophy.
Let's hear from the side of Nigeria fans:
The argument is so simple to understand here, where Manchester Utd Nigeria fans presides that since United is going home this season with no trophy, so as the same let Manchester City win, so Chelsea Fc Nigeria fans would not mock them much lol
@chrisdsteemsport- hahahahahahahaha
I can't stop laughing oooo
Not only Manchester Utd Nigeria fans, including Arsenal, Barcelona Real Madrid Nigeria fans supporting Chelsea to loose the game, but low and behold the opposite is the result.
Meaning that Chelsea is like playing against the whole world.
How did it happened?
Right inside Estadio do Dragao stadium, where maximum of fans were allowed to support their various clubs, not minding Covid-19 protocol. Chelsea in all blue, while Manchester City in all sky blue. The both team are eleven against eleven, no cheating.
Managers are Tuchel and Pep.
Center Referee is Antonio Mateu Lahoz from Spain. In no review of the clubs line-up, let's talk straight about what happened.
In kick-off of the game, Chelsea players started with their forward attacking tactics while Man City defends but later recovered their mid-field strength with the help of sterling who always speeds his attacks against Chelsea in-between 29mins of the game, while Man City made a goal attempts and kicked some shot on target followed by Chelsea Fc
In 42mins Chelsea's Mason Mount hits a squaring pass assisting Kai Havertz who in one on one with Man City goal-keeper all alone, dribbled him off the point and hit the net.
Chelsea's fans as usual in croud shouted, gooooooooal.... even around the whole world, rejoicing with their usual songs and callings
The blues? for life!
I @chrisdsteemsport still watching while Manchester United fans started momoring from the background.
Maximum 45mins ended as half time. The score board was written Man City 0-1 Chelsea.
It all seems like the thought wasn't as expected in the peach. United Nigeria fans supporting City calmed a little bit, while watching with a lower hope. Hahhahahahahah!
@chrisdsteemsport still observing and watching. Just watching with a whole of our people in an open beer bar in Aba Abia State Nigeria. Just as it is every where in Naija despite the horrow and killing situation in the country.
Returns back to another 45mins to make it 90mins full time, the both club were attacking and hitting against their post wood-work and missing targets. Just as if, it's planned.
Mr Antonio Mateu Lahoz blew his final full-time whistle.
Chelsea Fc becomes the Uefa Champions league winner 2021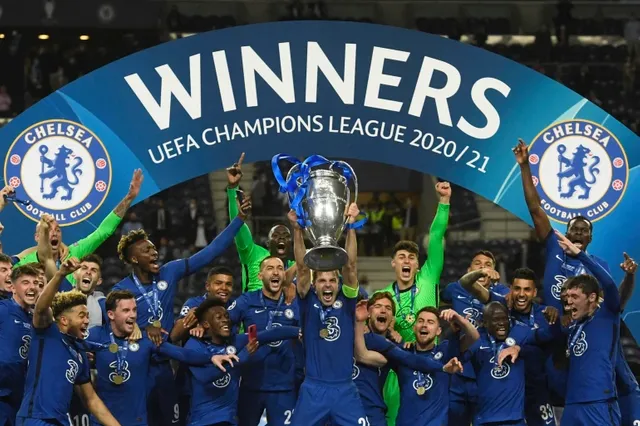 source
Man of the match-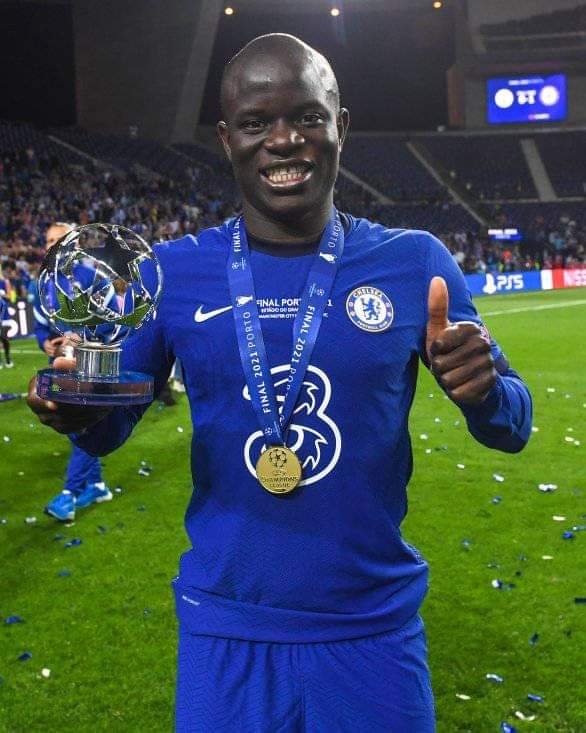 source
Ngolo Kante
Jubilation Every where!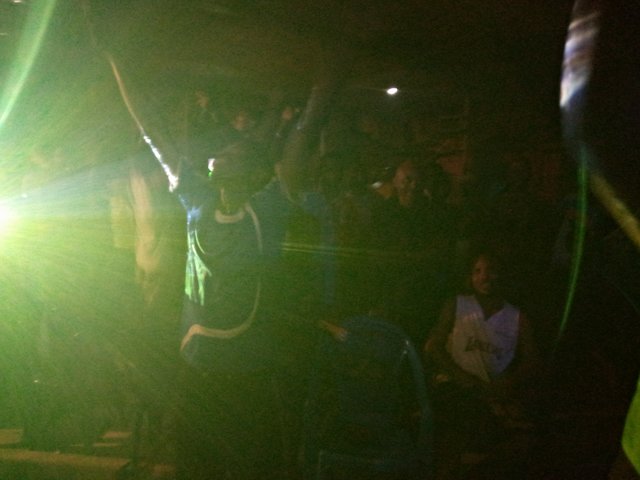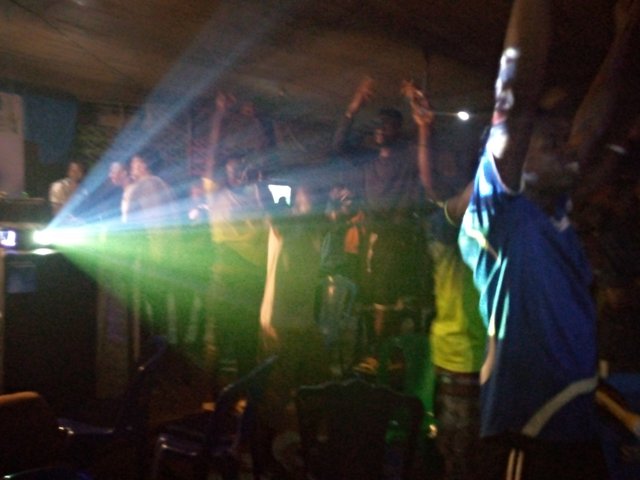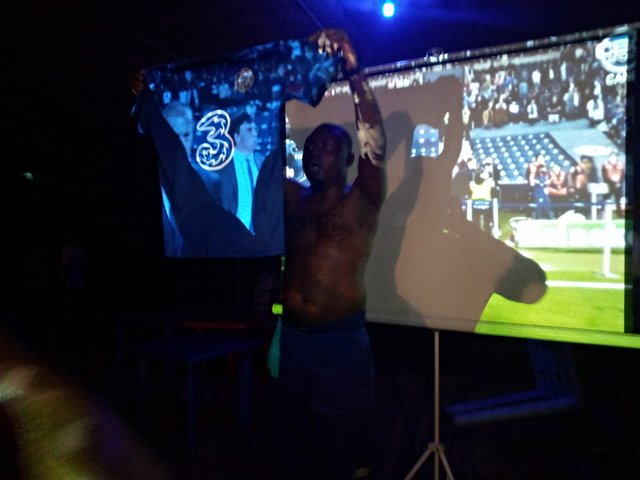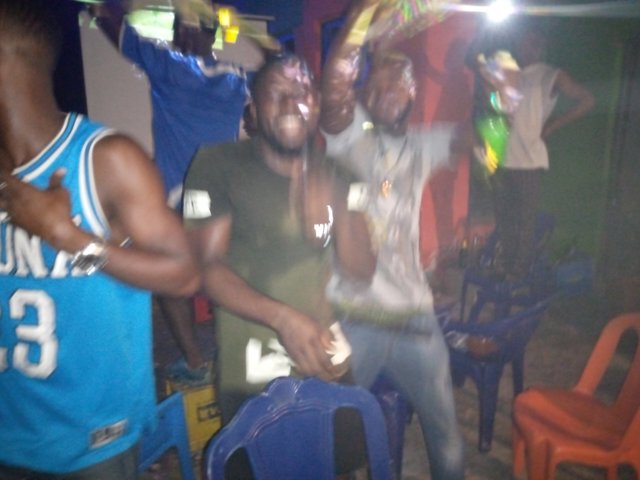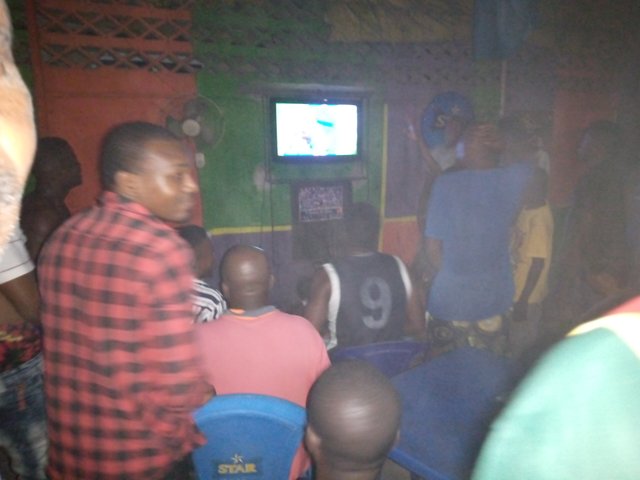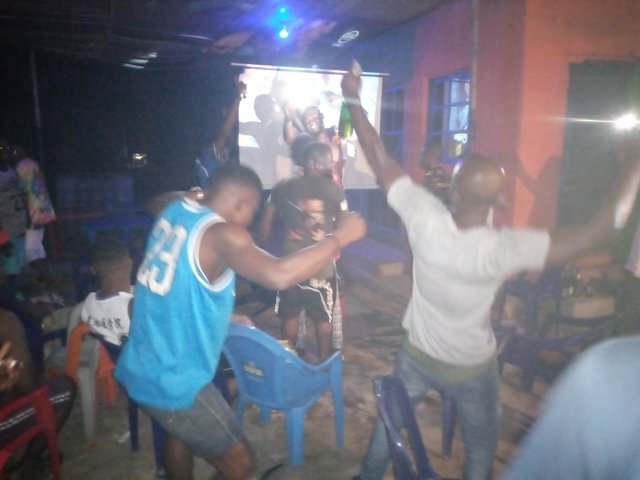 Many foreign Clubs Nigeria fans supporting against Chelsea were put in shame.
Some even join Chelsea in jubilation just to drink with Chelsea's Nigeria fans
Who knows what happened in the foreign land in regard to the same match?
Maybe you ask me another day.
Lesson learnt:👇
Never stop pushing, even when your enemies are too much.
perseverance is one of the heavy key to success
Always be focus.
Stop earning judgement without gathering all facts.
We are not God.
Up Chelsea!
Thanks to @steemalive community for the privilege in allowing me express my sports feelings here and @steemcurator01 for your esteem support.
Special thanks to this steem heroes @infovore @steemalive @davidad @justyy @stephenkendal @xpilar @udibekwe
Loading....