THE DIARY GAME : Sunday 02-05-2021 diary for Season 3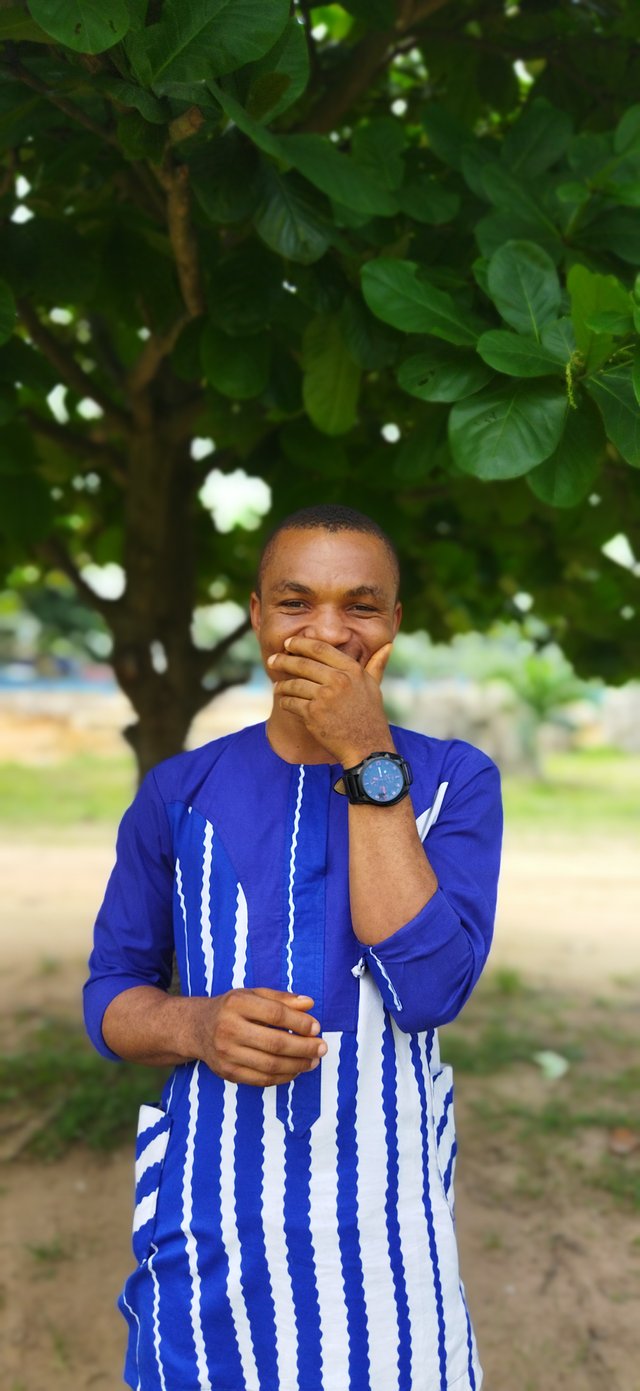 Oh what an awesome Sunday!
Hello great steemians, I welcome you to day's post please stay tuned as I share with you how my day was spent on the 2nd of May 2021 been Sunday.
On this faithful day I started it with my devotional routine which are worshipping and praying to God and I read my bible. And after that I started my daily activities. When I finished I started preparing for sunday service. And when I am done preparing for church I took my bible, phone and other necessary things like my face towel and I walked down to the road where I stopped a taxi to go to the church.
When I got to the church the service have not started because I got to the church by after 8am and my church starts by 9am prompt. So I started praying before the service starts inorder to prepare myself for the service proper.
Finally, the service started by sharp 9am with a worship songs by the chorus leaders and the worship song lasted about 3 to 5 minutes and after that the service was declared open. So both worship and praise lasted about 15 minutes. Then the moderator came after the praises and led in fell prayer points inorder to prepare our hearts for the message or preaching.
Finally the minister came on board with a mind blowing message titled "THE MAN GOD USES". Wow! What a topic?
Indeed it was a blessed day and spirit filled service. After the message ended with a voracious prayer and other church activities like announcement, offering and so on..... So after the service I decided to take some pictures inorder to remember the day.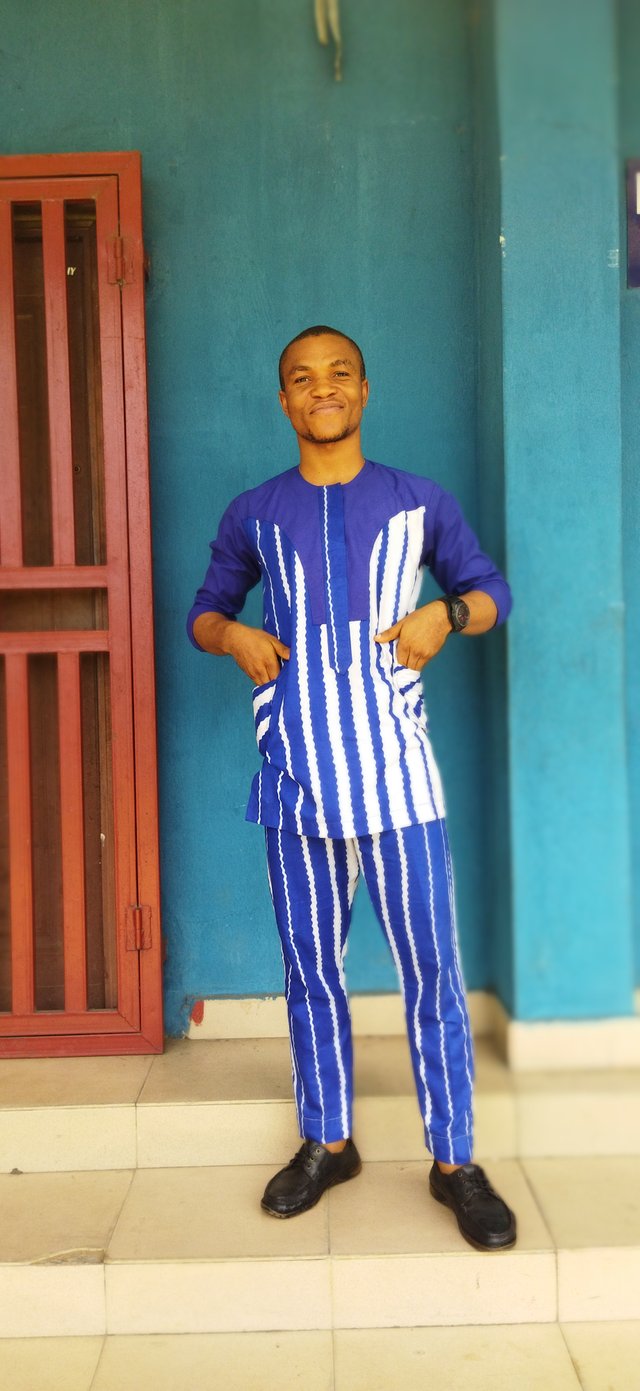 Picture of myself in front of my church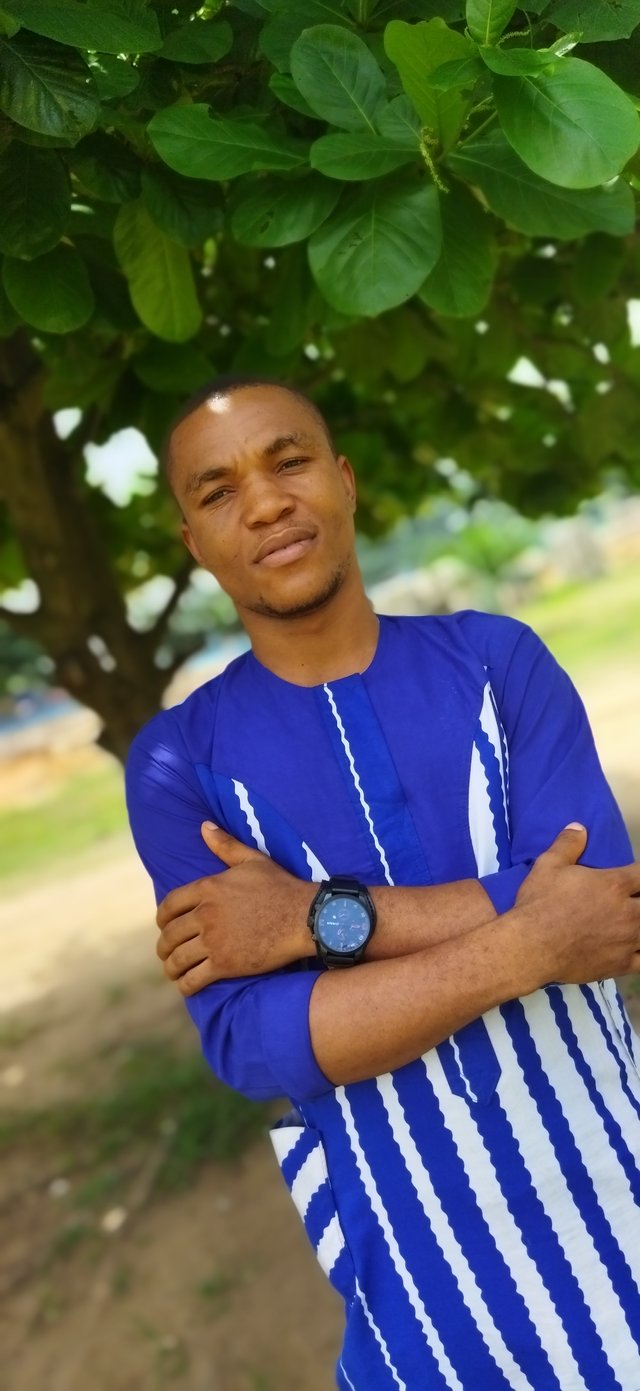 Picture of myself under a fruit tree
While I was still taking pictures after the service I was reminded of a naming ceremony of a new born baby by a pastor friend at the air force army barack. The time slated for the naming ceremony was by 5pm.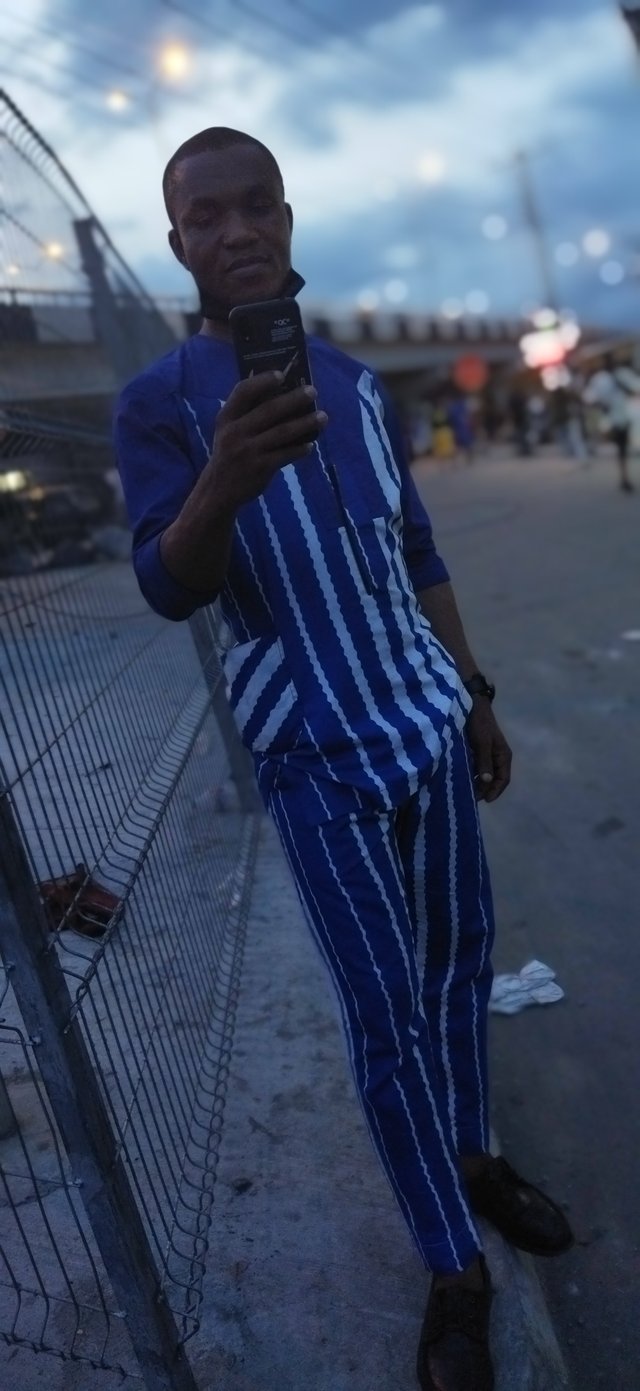 A picture of me when I was coming back from the naming ceremony.
After then I took a taxi strength to the house where I took my bath and I slept off because of the stress of the day. This was how my day was prettily spent.
Thanks for reading my post.
---